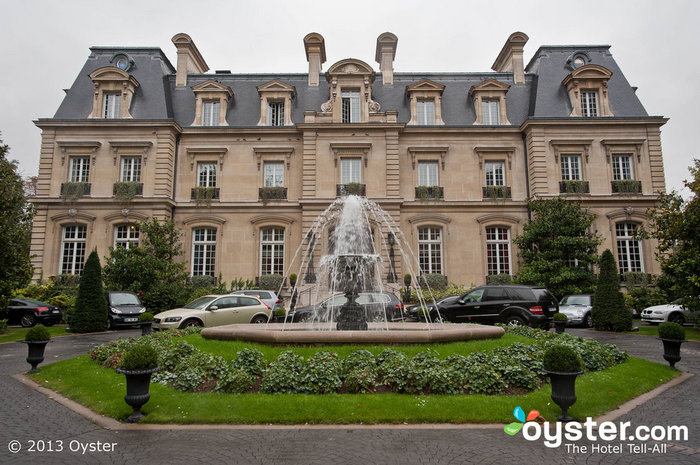 Ah Paris, is there anywhere in the world more romantic than this European capital? Couples can be seen everywhere here, strolling along the banks of the Siene, taking in the Eiffel Tower, or trying to decipher the Mona Lisa's smile at the Louvre, all the while sharing their own enigmatic glances with each other. It's a city made for love, with a rich history attesting to the fact that l'amour has always taken precedent among its denizens. And as tomorrow is Valentine's Day, we can't help but dream about a honeymoon in this most romantic of places. Paris boasts a plethora of hotels perfect for couples, some with Eiffel Tower views, while others ooze Parisian charm. But for us, the perfect hotel in the City of Light (and Love!) for a honeymoon is none other than the Saint James Paris.
With a sweeping private entrance surrounded by green lawns and an impressive fountain, this upscale boutique is a rare find in Paris; in fact, the 19th century manor is considered the only chateau-hotel in the city, making it a unique and luxurious honeymoon locale. It's fitting that the historic hotel is located in the wealthy 16th arrondissement, home to many museums, diplomatic residences, and prestigious schools. The 48 rooms and suites are large by Parisian standards, and decorated in plush, luxurious fabrics. And the common areas are even more impressive — especially the black and white grand staircase on the main floor. The terrace is a beautiful spot for lunch on a nice summer day. And there's also a small fitness center, a spa, and a gourmet restaurant. The rates here are steep, but couples who want to experience luxury in Paris (and can afford it) should say "I do" to the Saint James. Check out more honeymoon-inspired photos of the Saint James Paris here »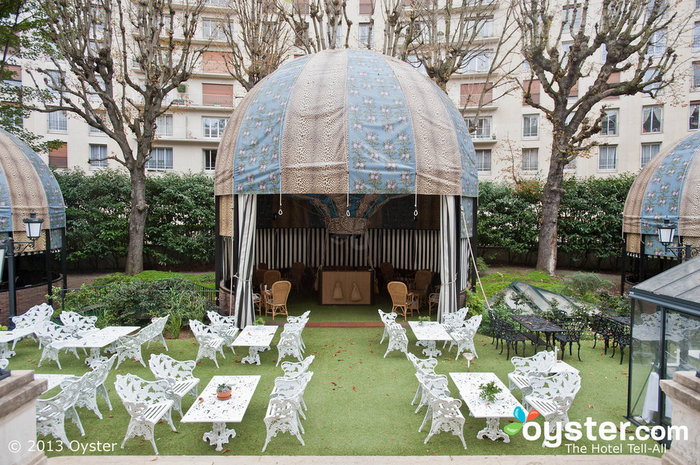 RELATED LINKS:
All products are independently selected by our writers and editors. If you buy something through our links, Oyster may earn an affiliate commission.