Winter weather stateside simply means more tropical-bound trips to the Caribbean where the sun is shining, the sand is hot, and the food has some zing, crunch, and kick! Visitors to Turks and Caicos will find a refreshing absence of globalized fast food chains (or any Western restaurant chains, for that matter) across the islands, giving them a good excuse to try some of the local fare. And by local fare we mean fresh grilled lobster, crunchy battered conch fritters, international fusion, and perfectly smooth strawberry daiquiris...
A Brief History (A Snack, If You Will) Before We Dig In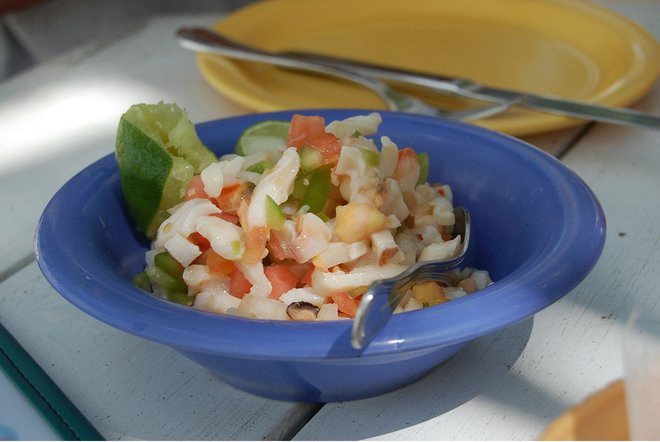 Traditionally, because of the abundance of shoreline and lack of produce-producing land, food in Turks and Caicos primarily consisted of seafood dishes and grain-heavy side dishes like peas and rice. However, over time, a variety of food imports from around the world has expanded the islands' cuisine into an international affair. Thanks to its proximity to the Bahamas and Jamaica, Turks and Caicos also offers Caribbean staples like jerk chicken and conch salads, as well as a wide selection of Asian, European, and other farther-reaching cuisines. Unfortunately, while almost every menu has a section for local cuisine, over the years it has become trickier and trickier to find restaurants dedicated exclusively to traditional dishes. But have no fear. Break out the knives, forks, and spoons (or simply wash your hands!) because we've put together a list of our favorite spots down in the capital of Providenciales to give you a taste of Turks and Caicos' old and new — but always delicious — dishes.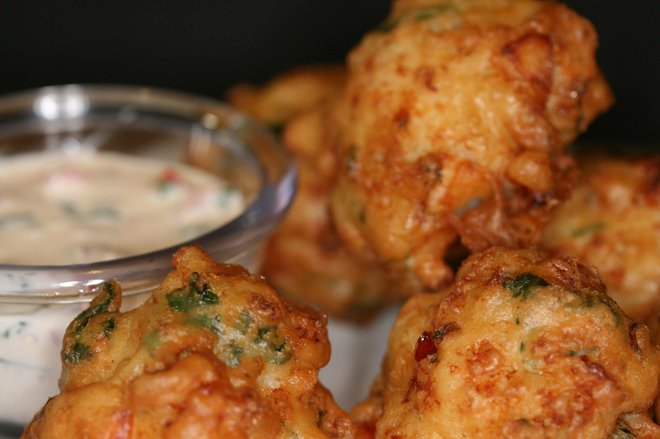 Ask any local in Provo where to grab a bite of true Turks and Caicos cuisine and they'll direct you to Fresh Catch. Opened in late 2012 by the son of a popular restaurant owner, Fresh Catch offers a menu full of local flavor from secret family recipes. It's a favorite among locals and tourists alike (you know if locals love it, it must be good). This is where you can get your fix of more traditional dishes like the restaurant's famous peas soup, tangy chicken souse soup, and grilled lobster, as well as newer island favorites like conch fritters or refreshing conch salad, with strips of raw conch, lime juice, tomatoes, and onions. Fresh Catch also has an Island Oasis frozen drink machine and endless combinations of daiquiris to slurp as you sample.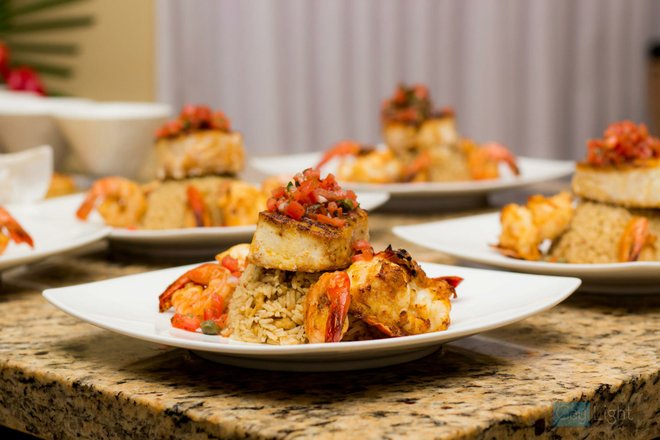 Crackpot Kitchen started as a television show before making a local celebrity of Chef Nik and eventually becoming one of the island's most popular brick-and-mortar restaurants. While the focus is traditional fare, Cheh Nik puts his own special Crackpot twist on all dishes, which are priced reasonably enough for the island, but can still get expensive. Signature items include Drunken Bird chicken (served with plantain chips) and Tamarind BBQ Baby Back Ribs with lemon-garlic roasted corn, but there's also tasty stuff like crusted fish, curry-spiced meats, conch burgers, lobster dishes, and even pizza.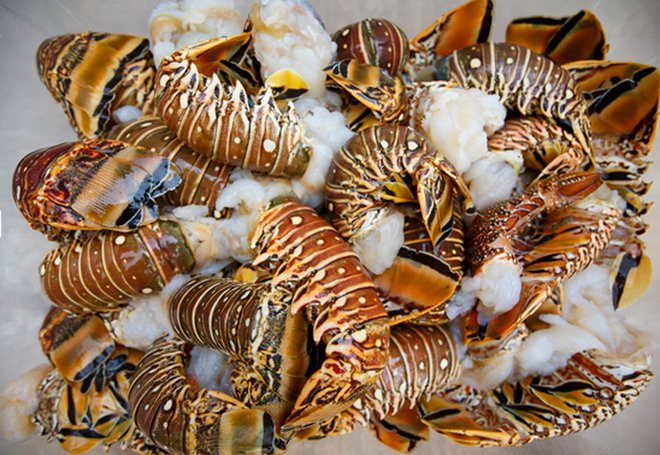 Save some room in your schedule and stomach for one of Provo's most popular (and romantic) dining destinations: Coco Bistro. With a menu created by Canadian-born executive chef, Stuart Gray, this spot serves up some seriously gourmet international cuisine. Coco Bistro's dishes use Gray-grown herbs and handmade sauces to create fresh, bright flavors that have many visitors returning more than once during a single holiday. Here you can start off with a few lobster tacos or shrimp satay on sugar cane skewers, move on to an herb-crusted rack of lamb, conch ravioli, or grilled rare yellowfin tuna with lime hoisin barbecue sauce, and finish with fried banana fritters or a smooth chocolate fondue for two. There's also a beautiful wine list available to pair with your meal.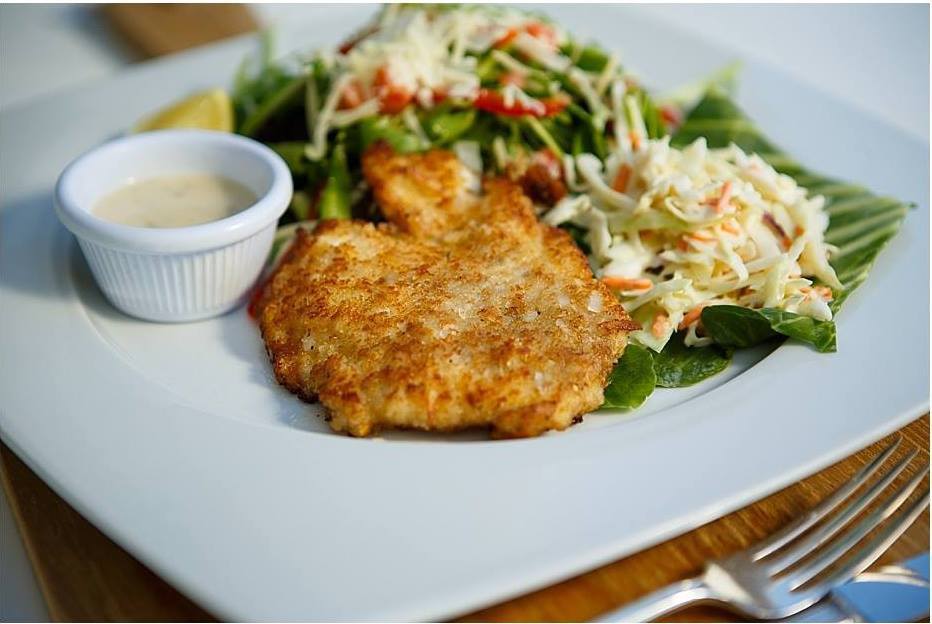 Located on Lower Bight Road, away from the hustle and bustle of the tourist hub of Grace Bay Road, Mr. Grouper's Restaurant is waiting to serve up some simple island dishes. With a super casual vibe, this local grill specializes in Caribbean food like (surprise!) blackened and coconut-crusted grouper, ribs, jerk chicken, cracked conch, and uncomplicated sides like mac n' cheese and coleslaw. Since it's got multiple wins for the island's best grilled fish, you should probably try to get your hands on a juicy grilled fish sandwich, but Mr. Grouper's also serves items like wings and pasta with fish, shrimp, conch, or chicken, as well as a good stock of cocktails. If you're lucky, you'll be served these tasty treats with a side of live music.
Started in late January 2014 by the Turks and Caicos Tourism Board, the Thursday night Island Fish Fry needs to land a prominent spot on your "must-do" list. Set up every Thursday just off the water at Bight Children's Park, this event is a great way to meet fellow tourists, listen to a revolving selection of live local music, and sample favorites from a large selection of Provo restaurants. Make sure to come early to find a parking spot (tip: get right up there on the curb and leave enough room to ensure you can get out without a 20-point turn) and bring cash as there are no ATMs on-site and credit card machines are nonexistent. After you've loaded up on conch fritters, beer, cracked lobster, and more, you can walk it off by taking a stroll down the beach or perusing the craft stalls.
All products are independently selected by our writers and editors. If you buy something through our links, Oyster may earn an affiliate commission.