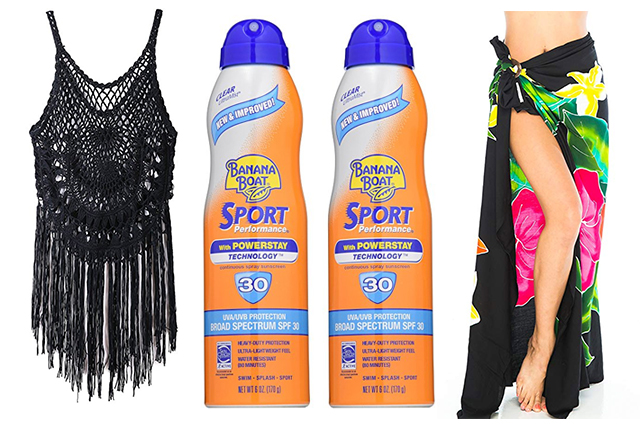 Congratulations, you finally bit the bullet and booked a sexy vacation at a clothing-optional or nude resort. Even at clothing-optional properties, most of the people are there to bare. If you're like us, you might find yourself staring into an empty suitcase the night before your trip, completely clueless about what to throw in. What should you pack when you're expecting to be naked? Turns out, you will need clothes. For example, most clothing-optional and nude resorts require guests to be clothed in restaurants for sanitary reasons. There are also clothing-mandatory areas, and you may not feel comfortable walking around naked in sections that are clothing-optional. Here's a quick list of things you'll want to put in your suitcase when you're heading to a nude or clothing-optional resort.
Editor's note: Prices are accurate at the time of publishing and may have changed.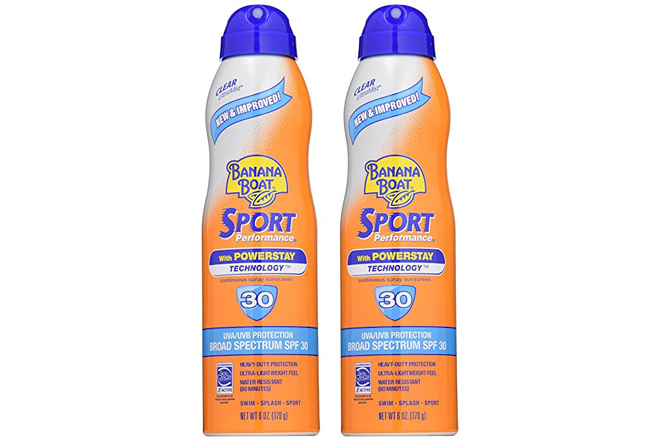 While you may be throwing your inhibitions to the wind, hang on to your sunscreen. You'd be surprised how many folks forget this basic essential. Parts of you that perhaps have never seen the sun will be exposed, making them even more vulnerable to burns. Bring it in bulk and slather it on as you'll likely be living your best naked life on the beach or in the pool most of the time. In fact, make it water-resistant. You likely won't have pockets (since you won't have shorts), so make sure you reapply on time. Otherwise, you may find yourself sequestered in the shade for the rest of your trip.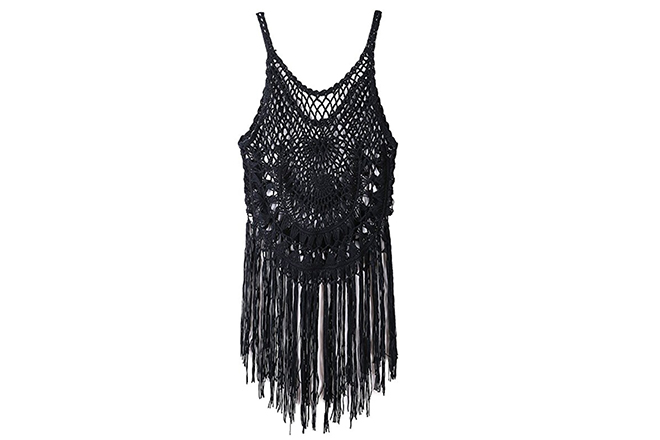 Even the slightest amount of clothing can start to feel stifling once you get used to wearing nothing. So when you have to (or choose to) wear something — say, in the clothed sections of the resort or out in public on a catamaran cruise — it feels better when it's close to nothing. A barely-there crocheted cover-up is also a great way for first-timers to break into being totally nude. It's revealing enough to feel liberated, but provides enough coverage so that you don't feel completely exposed. Plus, it doubles as a great swimsuit cover-up when you're back in the clothing-mandatory world.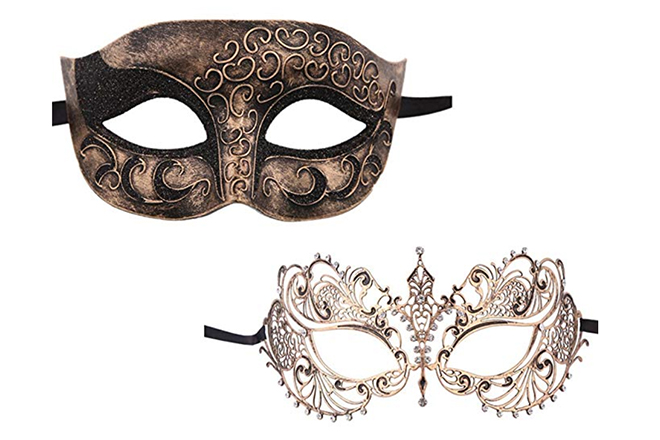 Let's just say that you can't overdress when it comes to theme nights at a clothing-optional resort. Whether it's the adventurous spirit of guests or the fact that you spend the whole day naked, theme nights are huge in the clothing-optional community. Almost everyone dresses up, whether that means leading around a leather-clad submissive on a leash or just slapping on a glow bracelet or lace mask. Themes range from explicit to playful, and it's always worth checking out what's on the calendar during your visit. Pro tip: A his and her pair of masquerade masks make for great options in a pinch, and give off a little "Eyes Wide Shut" sex appeal.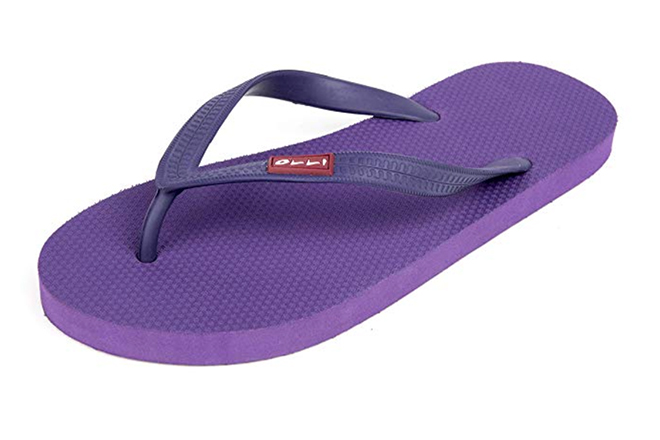 When you're not thinking in terms of regular daily outfits, footwear can fall by the wayside. It can also feel a little strange to wear sneakers when the rest of you is completely naked. A simple solution is to pack some sandals and flip-flops for walking around during the day as well as a pair or two of sneakers or other shoes, depending on what you're wearing to dinner and for theme nights.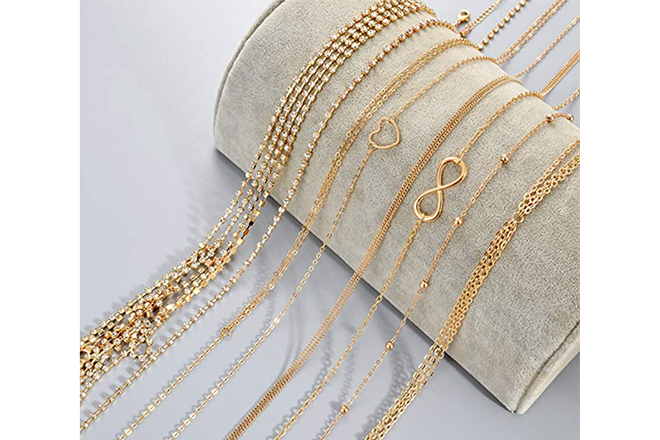 Think you can't show some style when you're in the buff? During our visit to Hedonism II, we saw a woman sporting a belly chain at the nude pool, and it gave us a whole new outlook on accessorizing. Accessories may be the key to any outfit, but that doesn't mean you need to be wearing an outfit to rock them. Packing a simple, sexy body or belly chain is a great way to accessorize your bare body and up your style game.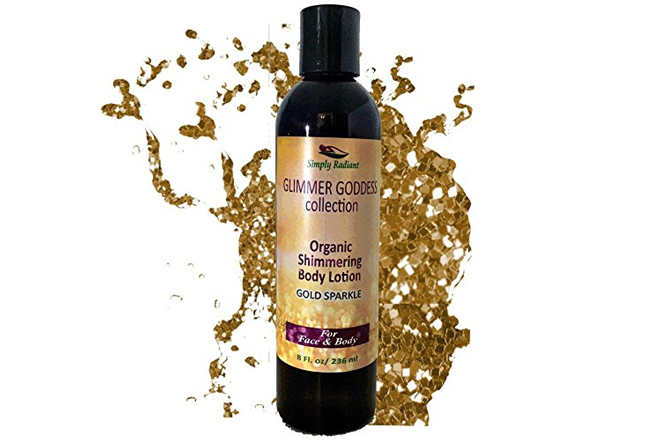 Shimmer lotion is another fun way to dress up your naked body, though be careful about wearing this in the pool. The extra glow can give your skin and confidence a boost while you're baring it all. Glimmer Goddess is an organic product that also helps moisturize your skin — just be sure to apply the cream over your sunscreen. Trust us, there's no sexy way to dress up a sunburn.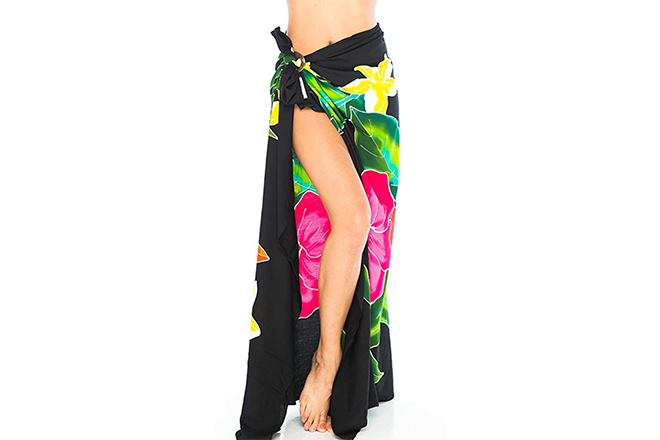 A sarong is key for a clothing-optional resort because it helps you move easily between different sections of the property. Wrap it into a full-coverage dress in clothing-mandatory spaces like the restaurants, use it as a quick cover-up when walking through clothing-optional areas, and toss it off as soon as you hit nude-only spots. Bonus: It also works well as a last-resort sun protector or as a seat cover.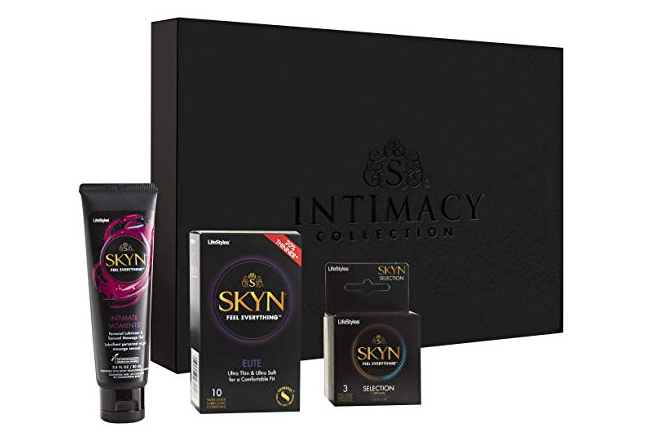 It's no secret that things can get a little frisky at some of these clothing-optional and nude resorts, so we say be prepared. Condoms aren't readily available, so if you think you might need them, pack them. Couples have also claimed that being in such an open and freeing environment is a bit of a turn-on, so if that's a possibility, there's no harm in bringing along some goodies, just in case.
You'll Also Like:
Oyster.com is a participant in the Amazon Services LLC Associates Program, an affiliate advertising program designed to provide a means for sites to earn advertising fees by advertising and linking to Amazon.com. Oyster also participates in the SkimLinks and SkimWords affiliate programs.
All products are independently selected by our writers and editors. If you buy something through our links, Oyster may earn an affiliate commission.