Best Luxury Hotels in Aruba
For a quintessential Caribbean getaway, the small Dutch island of Aruba hits the mark — year-round sunny weather, gorgeous beaches, and plenty of on- and off-land activities to keep busy. While there are several budget-friendly options in Aruba, there are some upscale options for the more discerning travelers. For a posh getaway, check out our picks for the best luxury hotels in Aruba and start planning your island vacation!
See All Aruba Hotels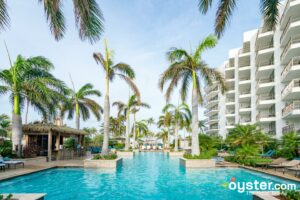 A comfortable, modern getaway for families with a great pool, gym, spa, and casino, the Marriott Resort is fancier than its only neighbors, the Marriott Surf Club and the Marriott Ocean Club. This Marriott is a bit farther from the airport than most Aruban resorts, but it's only a three-minute walk to the High Rise complex. The rooms are big and bright with quality technology, large balconies and great water pressure in the bathrooms.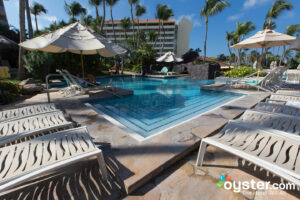 Gorgeous pools, a reliable kids club, and a soft-sand beach in a modern hotel near the High-Rise shopping/dining/drinking complex -- the Hyatt is virtually flawless, even if it does lack local charm. Rooms are clean and modern, and have flat-screen TVs, excellent beds, and iPod docks -- they're among the best in Aruba, excusing the tiny balconies. Zoia Spa reopened in May 2012 following a complete renovation, and now offers a full range of tratments and salon services.