Hidden Gem Hotels in Hawaii
Visitors to Hawaii constantly get to experience the thrill of discovery; a beautiful flower, a breathtaking view, or a secret beach can feel as though it belongs to you alone. But when it comes to hotels, it's hard to find a refuge that hasn't already been discovered by the teeming hordes. While staying in more than 100 Hawaii hotels, however, Oyster reporters came across a good handful of properties that remain underappreciated — where guests can feel like they've found someplace special.
See All Hawaii Hotels
1
On paper, Hotel Renew might look like a standard-issue budget property that's generally short on amenities. Indeed, it lacks a pool, fitness center, and on-site restaurants. But this charming, 72-room boutique has some of the most stylish rooms on the island, and some unexpected perks like a free (albeit simple) continental breakfasts, free Wi-Fi, and free beach chairs, bamboo beach mats, and boogie boards.
2
Ke Iki's 11 private bungalows are located on a beautiful, uncrowded North Shore beach down the road from the quaint surfer town Haleiwa, a world away from the Waikiki's 1000-plus-room mega-resorts. For a laid-back, do-it-yourself vacation -- you'll probably be cooking in the full kitchen, making your own bed, and barbecuing -- this is a great, under-the-radar pick, as long as you don't mind the lack of air-conditioning and amenities.
3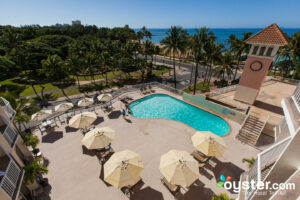 The Park Shore is more than it seems. Sure, it's a slightly dated budget hotel, but it manages to compensate with superb views of the beach and Diamond Head volcanic crater, and its location -- on the eastern edge of Waikiki -- means that you're away from the noise but still close to the stunning Kuhio section of Waikiki Beach, the park, the zoo, and great restaurants.
4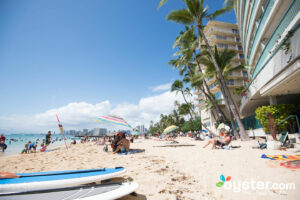 The Aqua Lotus has a chic look while maintaining affordable prices. And because the hotel consists of only 50 guest rooms, and is located well outside the central Waikiki action, guests can enjoy a laid-back experience that won't be disrupted by constant crowds.
5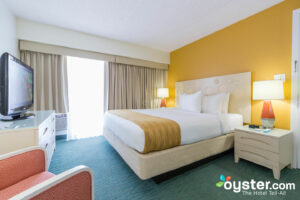 The Joie de Vivre brand is known for affordable, quirky hotels and the Coconut Waikiki is no different. This boutique-y property offers spacious standard rooms, stylish, colorful decor and comfy beds. Great freebies like a free coffee and tea in the lobby, free Wi-Fi, and free daily newspapers make the hotel an even better deal.