Best Hotel Restaurants in Los Angeles
A team of Oyster reporters spent weeks exploring 59 top hotels in Los Angeles. We slept in the beds, tested the service, scoped out the neighborhoods, and ate in the restaurants, all with an eye toward selecting the most distinguished properties. Here's a list of our favorite hotel restaurants.
See All Los Angeles Hotels
1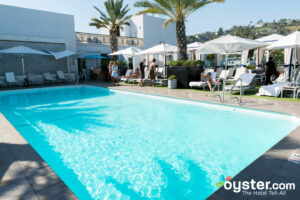 The soft tones and comfortable banquettes might not be what you'd expect from foul-mouthed British superchef Gordon Ramsey, but they fit the tranquil vibe and relaxed elegance of The London perfectly. He's tapped Andy Cook -- real name -- to supervise the kitchen here, which has garnered two Michelin stars for its European menu with subtle Asian accents. Watch for dishes like diver scallop sashimi with sea urchin, paddle fish caviar, and pickled ginger and slow braised Kobe beef cheek with roasted cipollini onions, watercress, and horseradish pomme purée. An ornate bar is well worth a visit for a pre- or post-dinner drink.
2
If there were any doubt that CUT is all about steak, let this pre-dinner display of soon-to-be-grilled beef end those thoughts. Wolfgang Puck's menu here is classic; the only nods to his roots as a California cuisine impresario are on the three-course tasting of farmer's market fruits and vegetables. The Richard Meier-designed dining room can get a bit loud because of all the hard edges, but the sleek, modern space is jazzed up by stunning Martin Schoeller photos of celebrities. And don't be surprised if one of Schoeller's subjects walks in for a taste of dry-aged Snake River Farms rib eye.
3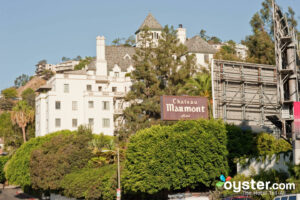 Like The Polo Lounge, Bar Marmont sees so many celebrities that the food sometimes gets overlooked. But the menu from Chef Carolynn Spence, of New York City's Spotted Pig fame, deserves attention too. Among appetizers, the bacon-wrapped Armagnac prunes and deviled eggs are standouts, while the "Damn Good Burger" lives up to its name.
4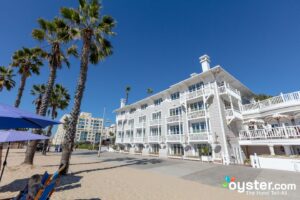 The lovely One Pico dining room was designed by Michael Smith, who Michelle Obama more recently tapped to redecorate the White House. Evocative of a beachfront cottage -- albeit one with an award-winning wine list and one of the country's 96 master sommeliers -- the restaurant's menu leans heavily on the sea with entrees like wild striped bass with root vegetables and red wine jus and red snapper with potatoes and braised artichokes. Oh, and these ocean views!
5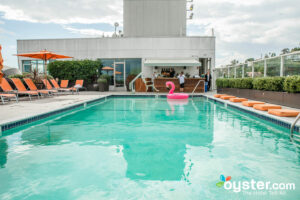 A newcomer compared to Sunset Strip standards like Asia de Cuba at the Mondrian and the Tower Bar at the Sunset Tower, RH has the culinary ambition, and more importantly the execution, to be one of the top tables in West Hollywood. While Chef Sebastien Archambault's food is decidedly French, it's certainly not fussy, and many dishes incorporate the wonderful fresh produce that's so bountiful in Southern California. The open kitchen puts all the prep work on view.
6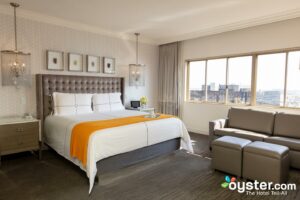 One of the most beautiful spaces in the Los Angeles area — and that's no small feat — the Penthouse sits on the 18th floor of Santa Monica's Huntley Hotel, giving it sweeping views of the Pacific, Malibu, and the twinkling Hollywood Hills. So sexy a restaurant has predictably lured celebs but the inventive cocktails keep the demanding clientele happy. While the California cuisine menu gets no points for originality, entrees like Alaskan Halibut, pappardelle with chicken, and an 18-ounce Angus ribeye steak are thoroughly satisfying.
7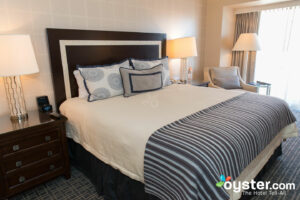 One of the best California cuisine restaurants Downtown, this upscale spot leans heavily — and successfully — on French techniques, turning out dishes that are too composed to be called bistro fare. The bar has its own short menu of bites; like French fries in a faux fryer basket. Noe is also an excellent choice for pre- or post-theater dining; it's close to the Walt Disney Concert Hall and the Dorothy Chandler Pavilion.