Best Luxury Hotels in Sunny Isles, Miami
Take a look at the best luxury hotels in Sunny Isles.
See All Sunny Isles Hotels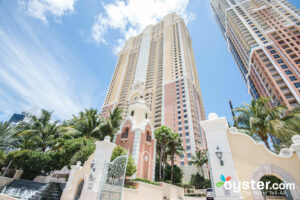 Four pools, great Italian cuisine, a luxurious spa, 98 huge, modern rooms, and some of Miami's most attentive service -- this is Sunny Isles' best hotel. For families looking for a relaxing beach stay, this a superb luxury pick.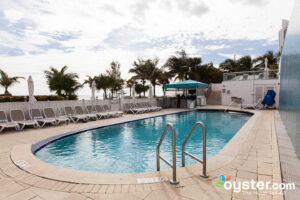 The Marenas Beach Resort is a four-pearl beachfront resort property with 186 rooms, some with ocean views, plus suites with full kitchens. Situated in Sunny Isles, this stretch of sand is a far cry from vibrant South Beach, and there's not much in the way of eating or drinking in the immediate area. Features include a restaurant, a fitness center, a game room, and plenty of activities for children, but past guests have complained about inattentive service from the front desk to the restaurants. Overall, it's a good choice for families, but younger travelers seeking something a bit livelier should consider the Red South Beach, an upper-mid-range boutique property that's a block from the beach, which is less expensive.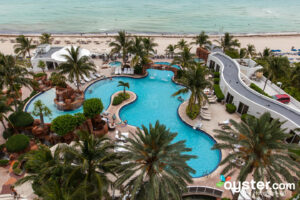 An amenities-packed hotel right on the beach in Sunny Isles, the Trump International Beach Resort is more casual than other Trump properties. Limited nightlife options, plus two pools and a free kids' club, make it a better fit for families and business travelers than scene-hunting sophisticates.