Best Hotel Rooms in Miami
Miami's known for its historic Art Deco hotels, but a 1930s construction typically means cramped quarters. After sleeping at the the highest and lowest hotels throughout Miami, we've compiled a list of hotels that have the very best rooms. In these hotels, even the standard room is big, with a posh bathroom, modern electronics, a superb bed, a well-stocked minibar, and great freebies to boot.
See All Miami Hotels
1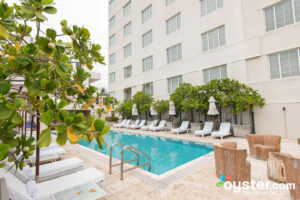 Starting at about 550 square feet -- twice the size of most Art Deco hotels in South Beach -- every room at the Tides comes with a perfect ocean view. The bright, beach-tone color palette and organic textures by Kelly Wearstler work well with high-end comforts like the 42-inch flat-screen TV and free movies from the Tides' DVD collection. The marble-coated bathroom comes with Molton Brown bath products and a deep soaking tub -- a rarity in South Beach.
2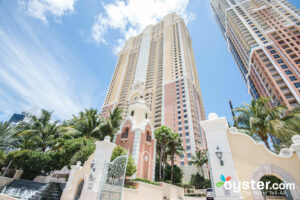 Decorated in a style that the New York Times described as a "comfortable midpoint between Calvin Klein and Liberace," the rooms are roomy, to say the least -- even the standard room is an enormous 740 square feet. Highlights include Rivolta Carmingnani sheets, a whirlpool tub, Etro toiletries, a Bose iPod dock, a shining white espresso machine, and a 38-inch flat-screen TV that rises from a leather cabinet at the foot of the bed and rotates 360 degrees at the touch of a button.
3
All rooms are huge. Even the standard studio room begins at a massive 510 square feet and comes with a spacious balcony. Rooms are brimming with goodies, like a 42-inch LG plasma TV, a Nakamichi SoundSpace 8 1/2 surround-sound speaker system, Madison Collection bathrobes, Anichini luxury sheets, and even a flat-screen TV built into the bathroom mirror.
4
Sporting a neutral decor from interior designer Wallace Tutt -- the same man who worked on Gianni Versace's South Beach mansion -- these large rooms offer subtle nods to the hotel's Art Deco history, like graphic upholstery. Among the perks: Aveda bath products, plush bathrobes, a 48-inch plasma TV, and personalized "business cards" with your name and direct-dial room phone number. Plus, unlike at most South Beach hotel rooms, the rooms are actually quiet, thanks to quality noise insulation and soundproof windows.
5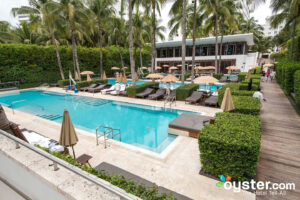 Enormous -- even the standard studio rooms range from 582 to 610 square feet -- and richly decorated with dark teak floors, a built-in sofa, and a black granite soaking tub in the common area (not the bathroom), the Setai's rooms feel more like Hong Kong than sunny South Beach. Features include an a Bose CD/DVD surround-sound system, a plasma TV, and a Lavazza espresso machine. In the bathroom, there's a sexy rainfall shower with floor-to-ceiling black tiles and toiletries from Italian perfumer Laura Tonatto.
6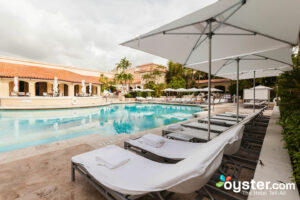 Starting at a very comfortable 500 to 525 square feet, the Turnberry's rooms have a neutral color palette and floor-to-ceiling wooden shutters framing a view of one of the hotel's two golf courses. There's a desk with an Internet cable and a 36-inch flat-screen TV opposite the plush, king-size bed with an iPod dock on the bedside table. But the enormous bathroom is the real draw: dual sinks, a separate vanity area, a whirlpool tub with a separate shower stall, and a small, second flat-screen TV.
7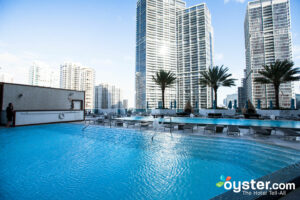 These brand-new rooms -- the hotel just opened in 2009 -- span the 18th to 30th floors, and all come with breathtaking views of the Biscayne Bay or the looming Downtown towers. Starting at a generous 475 square feet, rooms come with a large flat-screen, an iHome iPod docking alarm clock, and even a desktop computer. Plus, the large bathroom comes with a deep soaking tub and top-of-the-line Acqua di Parma toiletries. The Epic even has 13 special rooms for tall guests (finally!) with longer beds and raised showerheads.
8
The Shore Club has the same all-white color scheme as the Delano, but its rooms are considerably larger and have recessed closets to maximize space. Mini-fridges come stocked with everything from Vitamin Water to intimacy kits. Bathrooms are large and contain a separate shower and tub, along with eco-friendly Agua toiletries. Plus, the carpetless concrete floors aren't as cold as you might imagine.