Most Romantic Hotels in Puerto Plata
Puerto Plata in the Dominican Republic is all about a hyper-indulgent mega-resort. Couples in the market for something a bit more tranquil and quality-time-inducing might prefer the below hotel picks. Discreet service, a no-kids policy, and a laid-back vibe, respectively, make these resorts clear departures from the area's typical hotel supply. Read on for the most romantic hotels in Puerto Plata.
See All Puerto Plata Hotels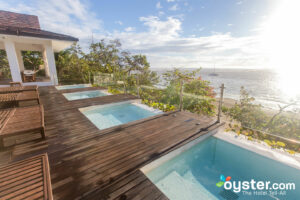 It's one of the most stylish, most luxurious hotels in the Dominican Republic -- but it's surrounded by crowded, all-inclusive mega-resorts in the gated Playa Dorada complex. Rooms are gorgeous -- chic decor, private outdoor tubs, and four-poster beds -- but at the beach, the rooftop pool, and on the balconies, guests suffer through their neighbors' poolside megaphones and karaoke nights.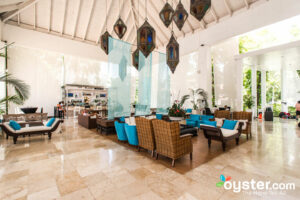 BlueBay Villas Doradas is an adult-only all-inclusive resort with lots of entertainment options. Whether its pool aerobics, nightly theater performances, mini-golf, or beachfront massages, there's always something to do here. White shag rugs, back-lit headboards, and sleek tile bathrooms give the 244 guest rooms a modern feel -- but dingy tile floors and worn bedding look less upscale. Food is mediocre throughout the hotel (though better than at some nearby all-inclusive resorts) and drinks are made with bottom-shelf liquor. Annoyingly, the hotel charges for things like beach towels, Wi-Fi, and room service.
Part of the massive Lifestyle Holidays complex, this smaller, tranquil property attracts families and couples with its pristine pools and spacious suites. With the beach nearly a 20-minute walk from some rooms, and amenities spread throughout the sister properties, the sprawling nature of the upscale complex can be a pain, but it allows for tons of activities and a relaxed, uncrowded vacation.