Most Romantic Hotels in Puerto Rico
Oyster knows what travelers look for in their hotels. When we review properties around the world, we evaluate how every feature stacks up against the competition, from the rooms to the pools to the restaurants. So if you're planning a trip and need a place to start, you've come to the right place. Take a look at our top picks for romance in Puerto Rico and get inspired!
See All Puerto Rico Hotels
1
The 39-room Horned Dorset Primavera feels romantic and exclusive, with a remote location in Rincon and white buildings dotting the lush eight-acre grounds. The suites are adorned with Spanish-Colonial-style decor -- dark wood canopy beds draped with sheer white fabric, lots of marble, big freestanding soaking tubs, and exotic Moroccan touches, like intricate glass-and-bronze light fixtures. Luxurious extras include kitchenettes with stainless steel appliances, decks, and private plunge pools.
2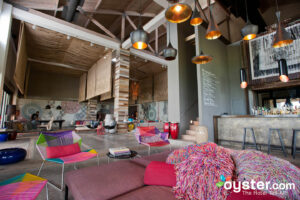 Situated on the small island of Vieques, this hotel has the modern, funky feel of the W brand with a tropical twist -- it's right on it's own private beach, the lobby and rooms feature bright colors and concrete floors, and the infinity pool overlooking the ocean has a pool bar serving up poolside drinks and meals. A couples-friendly hotel, the W has a nice spa and rooms with sexy open bathrooms. "Free" perks such as an airport lounge and in-room Wi-Fi seem great -- until you get your bill laden with hefty daily resort fees.
3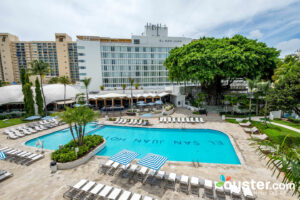 The vibe at the 382-room El San Juan Hotel & Casino is that of a fun, self-contained, relaxed party. The property features a lively lobby, a sprawling free-form pool with swim-up bar, and a location right on the clean, white-sand Isla Verde Beach. Rooms are stylish and beach-y, with white bedding and furniture, light wood, bright, tropical accents, and modern touches such as clear lamps and chairs. The bathrooms are modern, too, but aren't exactly spotless or spacious. Just make sure you're happy staying put: There's not much to do nearby, and Old San Juan is at least a $20 cab ride away.
4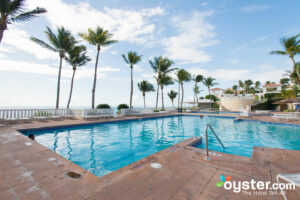 El Conquistador's reputation tends to precede it. The 984-room cliff-side resort provides some of the most epic views in the Caribbean, and its modern, beach-chic rooms are bright and clean, with plush white bedding, balconies, and sleek, spacious bathrooms. The hotel's beach is pristine and located on a private island (accessibly by a free ferry). But nightly rates are steep, and the remote location makes it hard for guests to venture off-site for cheaper dining and entertainment options. Guests that don't want to spend all of their time on property should consider renting a car.
5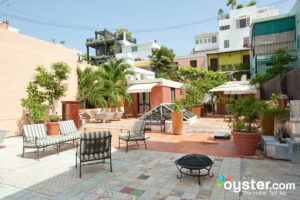 This charming boutique hotel on a quiet side street in Old San Juan might make you feel like you've stepped back in time. Each of the eight rooms is furnished differently, but all share comfortable beds, high ceilings, antique furniture, ornate light fixtures, and direct access to a sunny courtyard. In the common areas, the old-world decor blends with quirky, eclectic modern accents, like zebra-print chairs and bright oil paintings. But while the location in Old San Juan helps make this a romantic spot, the hotel lacks a pool and a full-service staff, and it's a 10-minute drive to the beach.
6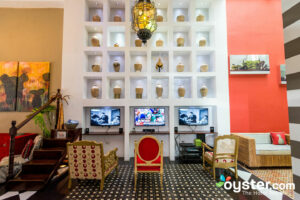 The draw of SOFO CasaBlanca Hotel is its location -- right in the middle of historic Old San Juan, near countless restaurants, nightclubs, and shops. But once you get past the funky, chic decor of the lobby, the hallways are worn and musty, and the rooms -- despite the cute, eclectic decor -- are on the small side, with thin walls, tiny bathrooms (that have temperamental water pressure and temperature), and little light. Perks like free breakfast and Internet add value, but it's worth comparing rates with The Gallery Inn and Villa Herencia.