Best Boutique Hotels in Sedona
Oyster knows what travelers look for in their hotels. When we review boutique properties around the world, we evaluate how every feature stacks up against the competition, from the rooms to the pools to the restaurants. So if you're planning a getaway and need a place to start, you've come to the right place. Take a look at our top boutique picks in Sedona and get inspired!
See All Sedona Hotels
1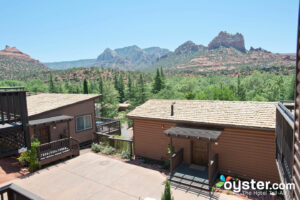 L'Auberge de Sedona's 87 guest rooms and woodsy cottages are spread across 11 acres, allowing guests plenty of privacy, and most come with fireplaces and private decks. It's a premier destination for a romantic getaway or a corporate retreat. With gorgeous views, most rooms and cottages come with fireplaces, private decks, and cedar outdoor showers -- a combination that puts L'Auberge de Sedona a cut above the rest when it comes to boutiques in Sedona.
2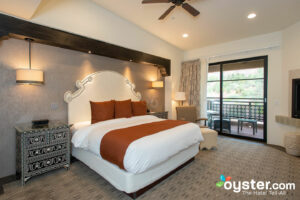 This upper-middle-range boutique in Uptown Sedona has 77 stylish, contemporary rooms with up-to-date technology. Some have views of the red rocks, but the tiny balconies make sitting outside difficult. Rooms are clean and modern, but come with unique touches, like red-and-white bedding, curtains, and paint to match the Sedona landscape, and dark wood furniture accents the earthy tones.
3
The upper-middle-range Las Posadas offers 20 spacious, bed-and-breakfast-style suites in a quiet corner of Sedona, seven miles from the busy Uptown area. Guests come for the huge suites with kitchenettes, living rooms, and fireplaces, as well as the homey atmosphere. Las Posadas' 20 suites are each individually decorated and appointed. They're the opposite of what you'd get at a corporate chain -- homey and informal, but still upscale.