Best Kid-Friendly Hotels in Gros Islet, Gros Islet Quarter
Take a look at the best kid-friendly hotels in Gros Islet.
See All Gros Islet Hotels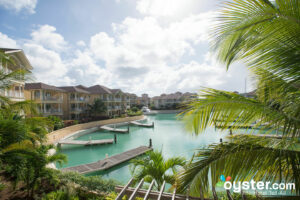 Opened in December 2007 as St. Lucia's first private residential yacht community, The Landings is one of the island's most luxurious boutique resorts. Upon entry, it's obvious that the developer spared no expense in the construction of the pavilion lobby, which boasts towering ceilings, polished marble floors, and a carefully curated decor that's understated and elegant. Most of the owners of the development's 72 residences choose to place them in the rental program. The spacious one-, two-, and three-bedroom villas cater to families and traveling couples, offering a homey atmosphere that is quieter and more personal than nearby mega-resorts -- just don't expect a huge list of activities.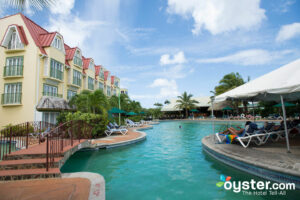 Coco Palm is an 83-room budget-oriented boutique hotel with style and service you'd expect at higher priced, beachfront hotels. It features a huge free-form pool, French Caribbean style decor, and the option to book with or without an all-inclusive plan. Rooms are cheerful and tropical, and some have terraces with pool access. While not on the ocean, it is a short walk to Reduit Beach and close to the amenities of Rodney Bay Village, St. Lucia's entertainment district.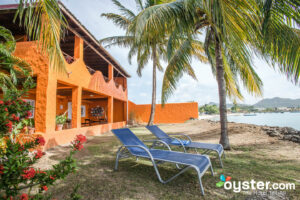 The couple-owned Bay Guesthouse is a waterfront value property in the less touristy area of Gros Islet. There are only four modest rooms -- including a spacious two-bedroom apartment on the top floor -- and all come with private bathrooms and air-conditioning. Aside from the rooms, the only other features are a book exchange and lawn area with pretty sea views, a few hammocks, and loungers. However, guests are within walking distance to great beaches and local dining and bar spots. Travelers willing to pay more for additional amenities may prefer the Coco Palm Resort, which has a large freeform pool, two restaurants, and live music, but it's not along the ocean.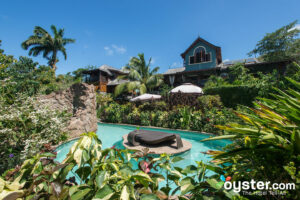 The tiny, upscale Villa C'est la Vie is located in a residential neighborhood of St. Lucia, offering five rooms that in total can sleep 10 to 12 guests. The rooms have an elegant design, adorned with local wood and offering spacious living areas and bedrooms that all come with a balcony and private bathroom. Expansive grounds include a swimming pool and pathway to a rocky, albeit secluded, waterfront for swimming and snorkeling. Breakfast is included in the rate; a private chef can be hired to prepare other meals in the fully equipped kitchens, or there are dining options within driving distance. The property's peaceful, intimate vibe is certainly a standout, but families with kids may prefer the Windjammer Landing Villa Beach Resort nearby, which has a ton of features.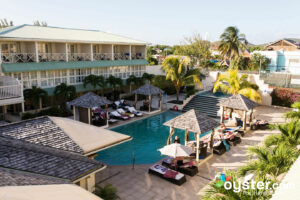 This family-friendly, 72-room mid-range hotel on St. Lucia's northwestern coast is a five-minute walk from Reduit Beach -- a popular hub for tourists. Though the hotel shows its age, rooms have been updated with newer furnishings and flat-screen TVs (however tile floors and bathrooms could use replacing). The spacious courtyard doesn't have much of a view but offers a nice pool, outdoor dining, and tennis; there's also a breakfast buffet (included in many packages), fitness center, and free Wi-Fi. Nearby is bustling Rodney Bay for shopping, bars, and restaurants. Those seeking a more romantic experience may want to consider Crystals Hotel overlooking the breathtaking Pitons.
Palm Haven Hotel is a plain, two-and-a-half-pearl property located in Rodney Bay. The hotel's 35 rooms are bland and dated, although all have convenient mini-fridges and free Wi-Fi. Amenities include an outdoor pool, two meeting rooms, and a restaurant, however most common areas are crying out for a refresh. Low rates are the most compelling reason to stay here -- but even then, rates at Ginger Lily Hotel are often comparable and, unlike Palm Haven, Ginger Lily is right across from the beach.