Best Kid-Friendly Hotels in St. Thomas
Oyster knows what travelers look for in their hotels. When we visit properties around the world, we evaluate how every feature stacks up against the competition, from the rooms to the pools to the restaurants. So if you're planning a family trip and need a place to start, you've come to the right place. Take a look at our top kid-friendly hotel picks in St. Thomas, and get inspired!
See All St. Thomas Hotels
1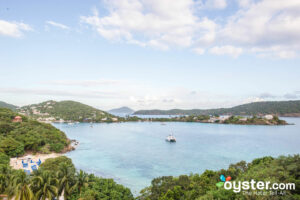 A clean, modern, family-oriented resort with a full-service spa, an excellent snorkeling beach, and service that rivals (even bests) the pricier Ritz-Carlton -- Sugar Bay Resort and Spa is a great pick for the price. Activity is centered on the grotto pool, right next to the beach, but the tennis courts, water sports, mini-golf course, and other kid-friendly activities are all on site to keep guests busy. Sugar Bay's "Kids Klub" offers supervised all-day activities like scavenger hunts, snorkeling, and iguana feeding for kids ages four to 12.
2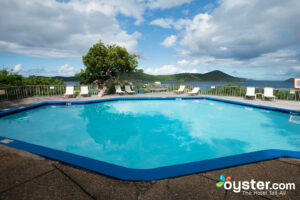 The upper-middle-range Point Pleasant Resort is a large, spacious hillside property on the East End of the island, a convenient, scenic location close to Red Hook's restaurants and shopping. Features include three pools, an on-site restaurant, and a spa. The villas are privately owned and managed, with varying decor, but each unit is spacious with a large living room and fully equipped kitchen. There is a small but rocky beach in front of the property that doesn't have much room for lounging, but guests are free to use the beach next door at Sugar Bay Resort.
3
The Ritz doesn't exclusively target families but it's still an attractive family option for St. Thomas. There's a small, shin-deep kids' pool behind the infinity pool and the beach at the Ritz is exclusive, clean, and has some of the best snorkeling in St. Thomas. Large standard rooms, with either two double beds or a king bed plus a pullout sofa bed or one and two-bedroom suites are good for families. Occasionally, programs for kids are available.
4
A clean, modern resort with stunning views, this 478-room Marriott is a solid pick for families. The pool complex includes a kiddie pool and play area and there's a wide stretch of the beach. Standard guest rooms have either one king bed or two doubles; all can fit a rollaway bed and a crib; one-bedroom suites with a sofa bed are also available.
5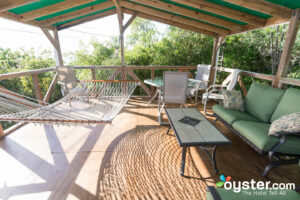 The Water Island Campgrounds is located a quick ferry ride away from St. Thomas. The campground is natural and lush, in keeping with the environment and vibe of this small island. The property provides an elevated camping experience, or "glamping," as the staff calls it. There are six tented, screened cottages with queen-size beds as well as an indoor suite with a private living room, kitchen, and bedroom with a king bed. There are shared toilets, shower, and cooking facilities for the cottages. It's not for everybody (it is a campground, after all), but the property, and Water Island, is a special place for those who enjoy laid-back, quiet nature.
6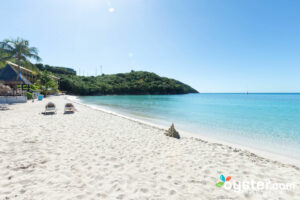 The Best Western Plus Emerald Beach has distinctive upgrades from its neighbor, Best Western Carib Beach. This mid-range property has a lot to offer, including a beautiful beachfront with turquoise blue water, an on-site restaurant and bar, and a large pool. The 90 rooms have a few slightly dated tropical touches (floral curtains, bamboo furniture) but updates included flat-screen TVs, modern bathrooms, and iPod docks; all units have outdoor space and face the beach
7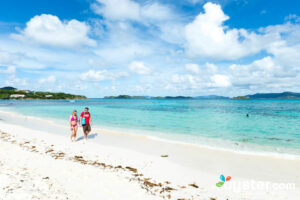 Crystal Cove Beach Resort on Sapphire Beach has distinctive pros and cons. Situated on gorgeous Sapphire Beach, this stretch of sand is one of the best in the Virgin Islands -- clear, turquoise, and calm, with great snorkeling and lots of sea life. The property also has a large pool and tennis courts and offers condo-style living at an affordable price. However, this is an older property and many of the units are dated with cheesy wicker tropical furnishings, floral bedspreads, and old kitchens.