Best Boutique Hotels in Lake Tahoe
Oyster knows what travelers look for in their hotels. When we review properties around the world, we evaluate how every feature stacks up against the competition, from the rooms to the pools to the restaurants. So if you're planning a trip and need a place to start, you've come to the right place. Take a look at our top picks for boutique hotels in Lake Tahoe, and get inspired!
See All Lake Tahoe (California) Hotels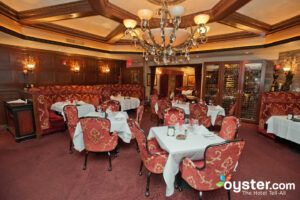 The Border House at Crystal Bay is a boutique 10-room hotel attached to a small casino. The rather plain exterior of the hotel gives way to spacious, somewhat luxurious rooms -- the decor features a mix of stylish modern furnishings and more ornate traditional elements, but with stone-clad floor-to-ceiling fireplace hearths and ceilings painted the same color as the walls, rooms can feel a bit cave-like. The gas fireplaces are nice elements though, especially during chilly winter months, as are the large flat-screen TVs and huge chromotherapy tubs. The restaurant and lounge are popular spots, as is the professional stage that hosts many well-known bands throughout the year. Perhaps because of that (and the casino, of course) this hotel is more about the nightlife -- those wanting a pool or outdoor-centric activities, including ski-in/ski-out access, should look elsewhere.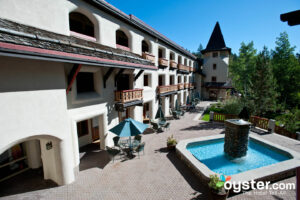 The Olympic Village Inn was built to house athletes during the 1960 winter games held in Squaw Valley and became the first "large" hotel in the area. But at 90 rooms, it still has a cozy, boutique feel. The rooms were last updated in the 1980s, but a charming Tyrolean exterior, beautiful grounds, and location near the slopes offset the kitschy decor. Balconies and kitchenettes add convenience and the price point is lower than at most other Squaw Valley resorts. Plus, guests will have the novelty factor of saying they stayed in a true Olympics resort.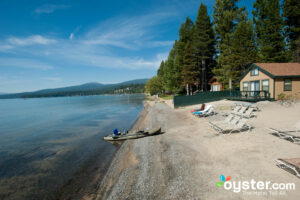 Located on the shores of Lake Tahoe, the mid-range Franciscan Lakeside Lodge features cozy cottages and rooms in a woodsy, lakefront setting. While some rooms are tucked across the street from the lake in a darker, tree-covered area, the lakefront cottages have excellent views and open to the sandy beach and a private pier where guests can swim and play in privacy. Kitchenettes make dining in (and saving money) easy. And the heated outdoor pool (open seasonally) is said to be the largest in North Lake Tahoe.