Best Luxury Hotels on the Upper West Side
A distinctly modern icon and a property dating back to the 1890s are the most luxurious hotels on New York City's Upper West Side.
See All Upper West Side Hotels
Sure, when one thinks of classic New York hotels, old-timers like the Plaza and the Pierre come to mind. But the Mandarin Oriental is a New York icon of a different ilk. Built in December 2003, the 244-room hotel towers 54 stories above Central Park on the Upper West Side. With a prime location, great views, and one of the best spas in the city, it's a strong contender in the category of modern classic. The rooms further make the case for new over old with large, luxurious bathrooms that include deep soaking tubs -- even in the least expensive standard rooms -- and hi-tech HD entertainment systems with surround sound. Among the city's most luxurious hotels, older isn't always wiser.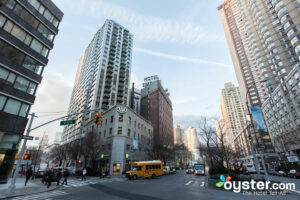 This 422-room hotel's proximity to Central Park, sultry atmosphere, and rooftop bar and pool make it an attractive -- but significantly less luxurious than the Mandarin -- option on the Upper West Side. Rooms, while warmly decorated in deep earth tones, are quite small, and come with a slew of extra fees, like charges for Wi-Fi and use of Keurig coffeemakers.