Best Boutique Hotels in Boston
A team of Oyster reporters spent weeks exploring 48 top hotels in Boston. We slept in the beds, ate in the restaurants, tested the service, and scoped out the neighborhoods, all with an eye toward selecting the most distinguished properties. Here's a list of our favorite boutique hotels.
See All Boston Hotels
1
Housed in a 1903 Beaux Arts building just down the street from Boston Common in the gorgeous, residential Beacon Hill neighborhood, the 60-room, 10-story XV Beacon (or, Fifteen Beacon) combines traditional elegance and period details like antique cage elevators with thoughtfully designed modern conveniences like a bedside panel to control the fireplace. But its the exquisite service -- including personalized business cards and homemade desserts waiting in the room upon arrival -- that puts it at the top of our list.
2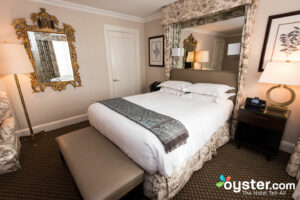 Originally built in 1925 as a home for semiretired Harvard professors, this stately, Parisian-style boutique still shares a wall with the next-door Harvard Club and flaunts a kind of Boston Brahmin hauteur. But this is not a hotel trapped in the past. Rather, it's a successful study on how to marry the romance of an older hotel with the best of the 21st century -- chandeliers and French toile next to iHomes, flat-screen TVs, and touch-screens that allow you to order room service without picking up the phone. Dining options include both an award-winning French restaurant and a high-end sushi bar.
3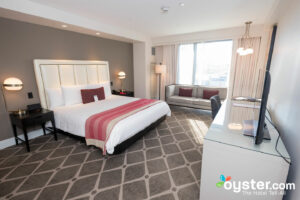 The 148-room Commonwealth is one of those hotels that feels like it couldn't exist anywhere else -- it is the hotel embodiment of aristocratic Boston. The lobby is anchored by a huge central ottoman, and around it are low chairs and polished tables gilded with brass swans. It feels almost as if you've wandered past a velvet rope into a museum exhibit recreating an early American parlor; one might wonder whether you're even allowed to sit in the chairs. But under all those proper airs, the hotel is consistently comfortable, impressive, and bursting with modern conveniences, like plush pillow-top beds, large flat-screen TVs, quality in-room sound systems, and free movies, a Playstation 2, cell phone chargers, European plug adaptors, GPS systems, and yoga gear to borrow.
4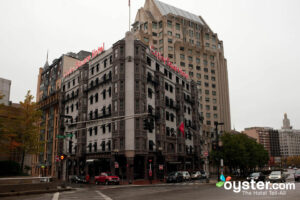 First opened in 1891, this 143-room hotel is the second-oldest operating hotel in the country, but $18 million in rebranding and renovations in 2008 transformed it into a much more modern boutique. It features sleek, contemporary (albeit small) rooms in relaxing tones of white, beige, and brown; free nightly wine receptions in the cozy, warmly lit lobby; and freebies like coffee, tea, and hot chocolate all day. It is easily the best hotel in its price category within walking distance of Newbury Street, the Hynes Convention Center, and the Boston Common.
5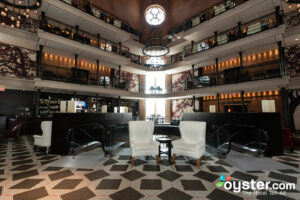 Occupying a former jail, the 298-room Liberty Hotel is truly unique, with a playful design that incorporates the incarceration theme in fun ways. The stunning lobby, comfortable rooms and quality on-site restaurants make this hotel a good choice -- but mediocre service and amenities keep it from being a great one.