Best Luxury Hotels on Cape Cod
Take a look at the top luxury hotels in Cape Cod, one of the nation's most storied beach destinations.
1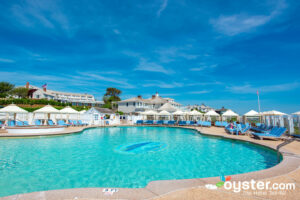 Chatham Bars Inn Resort and Spa was built in 1914 as an elegant vacation spot targeting well-heeled Bostonians. Since then, it has transformed into one of the Cape's most luxurious year-round resorts -- with rates to match. (Don't be fooled by the term "inn;" this place offers large pools, private chartered boats, a beautiful golf course, tennis courts, fine dining, an extensive kids' club, and more). The hotel's 12 Signature Spa Suites are the hotel's most luxurious accommodations. Located above the Spa, these adults-only suites include oversized hydrotherapy tubs, saunas, steam showers, massage tables, and fireplaces. All hotel rooms feature Nespresso coffeemakers with free coffee, free Wi-Fi, and crisp New England-style decor.
2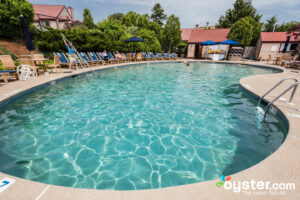 The Mansion at Ocean Edge Resort & Golf Club is a historic Cape Cod estate with a lovely private beach. The property's sprawling facilities vie with those of Chatham Bars: it has indoor and outdoor pools, volleyball and tennis courts, an 18-hole championship golf course, kids' activities, and four on-site restaurants. (Both Chatham Bars and this hotel charge resort fees.) Rooms are spacious with separate sitting areas, furnished balconies or patios, and roomy bathrooms, but the wall-mounted air-conditioning units can be noisy.
3
A local hot spot, this historic upscale inn features a large sundeck, a lively waterfront bar, and extremely popular restaurant specializing in seafood. All eight its attractive, beach-chic rooms have flat-screen TVs, free Wi-Fi, and incredible water views -- in fact, it feels like you're hanging over the harbor. Some have fireplaces and mini-fridges, and suites come with sitting rooms with sleeper sofas. For even more luxury and space, book the Deft Haven Residence or Chauffeur's Cottage, both with kitchens and direct water access. Overall, the atmosphere is more hip than quaint, a quality in part created by the fact that the inn is an adults-only property.
4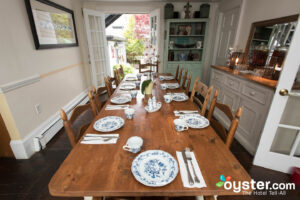 Carpe Diem Guesthouse & Spa is a relaxing, four-pearl escape from the party scene of Provincetown -- but it's still close enough for those who feel like getting out and joining the fun. Each guest room is individually decorated in a nautical, New England fashion. All come with flat-screen TVs and mini-fridges. Carpe Diem doesn't have the several outdoor activities and restaurants that Chatham Bars and Mansion at Ocean Edge have, but it does offer a delicious free breakfast and a free daily reception with wine, cheese, port, and sherry. The Namaste Spa is the highlight of the hotel; it includes a Turkish bath, Finnish saunas, and a hydro jet hot tub in the garden. Travelers could also consider the Crowne Pointe Historic Inn & Spa, which has a dinner-only restaurant on-site and free transport to the beach and local airport.
5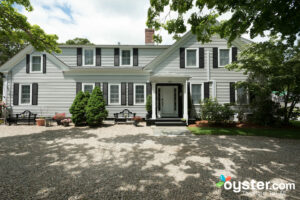 Originally the home of a sea captain, the 1830s-built Platinum Pebble Boutique Inn has served as a bed-and-breakfast for generations (the building sometimes creaks when the wind picks up). The adults-only property has eight stylish rooms, some with fireplaces and patios. The grounds are lovely, with a patio and fireplace, along with a seasonal outdoor pool. Ample freebies include a hot breakfast, parking at a local beach, use of bicycles, and Wi-Fi. All in all, it's a similarly quaint and upscale experience to Carpe Diem -- just trade the spa there for the pool here.
6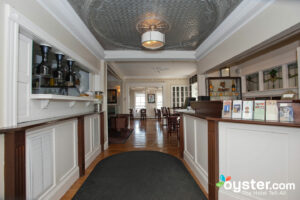 For the most part, this upscale inn and spa is charming and attractive -- but room decor, size, and amenities are underwhelming when compared to Carpe Diem (where rooms were last renovated in the winter of 2015) or the Platinum Pebble. Crowne Pointe's higher-level rooms (with extras like fireplaces, jetted tubs, and decks) are worth the upgrade. Like Carpe Diem, the main amenity here is the spa, which has a mineral soaking tub, steam room, and sauna that guests can access for free. Crowne Pointe also has an on-site American bistro/bar, which is especially good for lobster.