Best Luxury Hotels in Providence
Oyster knows what travelers look for in their hotels. When we review properties around the world, we evaluate how every feature stacks up against the competition, from the rooms to the pools to the restaurants. So if you're planning a posh trip and need a place to start, you've come to the right place. Take a look at our top picks for luxury in Providence, and get inspired!
See All Providence Hotels
1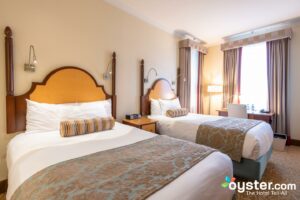 Hotel Providence is a sometimes-chic, sometimes traditional 80-room boutique hotel located centrally in Providence's arts and entertainment district. Because of its location and general elegance of the building and event space, Hotel Providence is a popular site for weddings. The decor is traditional New England style -- which may feel tired to those who prefer modern design. But the on-site restaurant and bar have a much more contemporary and sexy appeal -- and thus draw a hip, stylish crowd.