Best Boutique Hotels in Puerto Rico
Oyster knows what travelers look for in their hotels. When we review properties around the world, we evaluate how every feature stacks up against the competition, from the rooms to the pools to the restaurants. So if you're planning a trip and need a place to start, you've come to the right place. Take a look at our top boutique hotel picks in Puerto Rico and get inspired!
See All Puerto Rico Hotels
1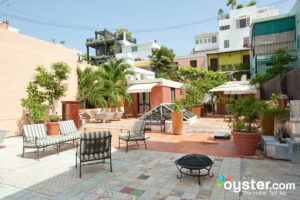 This charming boutique hotel on a quiet side street in Old San Juan might make you feel like you've stepped back in time. Each of the eight rooms is furnished differently, but all share comfortable beds, high ceilings, antique furniture, ornate light fixtures, and direct access to a sunny courtyard. In the common areas, the old-world decor blends with quirky, eclectic modern accents, like zebra-print chairs and bright oil paintings. But while the location in Old San Juan helps make this a romantic spot, the hotel lacks a pool and a full-service staff, and it's a 10-minute drive to the beach.
2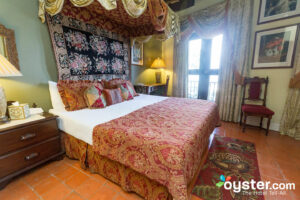 Owned by the same couple for decades, the historic Gallery Inn is run like an informal B&B -- guests are greeted by name, much of what the restaurant serves is grown in the garden, and no two rooms are the same (though they do share lots of Spanish-style charm). Also like a B&B, the hotel lacks amenities such as TVs and a fitness center. The property's main draws include the convenient Old San Juan location, ocean views from the wine deck, and the artsy, laid-back feel. The innkeepers are both artists, and it's evident they put thought into every detail of the restoration -- expect beautiful old-world details like brick floors, wood beam ceilings, rich rugs, sculptures, and antique knickknacks.
3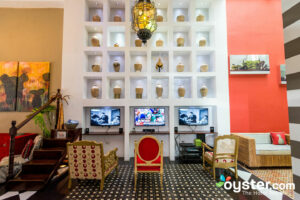 The draw of SOFO CasaBlanca Hotel is its location -- right in the middle of historic Old San Juan, near countless restaurants, nightclubs, and shops. But once you get past the funky, chic decor of the lobby, the hallways are worn and musty, and the rooms -- despite the cute, eclectic decor -- are on the small side, with thin walls, tiny bathrooms (that have temperamental water pressure and temperature), and little light. Perks like free breakfast and Internet add value, but it's worth comparing rates with The Gallery Inn and Villa Herencia.