Best Boutique Hotels in Puerto Vallarta
Oyster knows what travelers look for in hotels. When we review properties in person around the world, we evaluate how every feature stacks up against the competition, from the rooms to the pools to the restaurants. So if you're planning a getaway and need a place to start, you've come to the right place. Take a look at our expert top boutique picks in Puerto Vallarta and get inspired!
See All Puerto Vallarta Hotels
1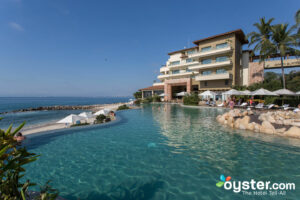 This luxury property stands on a secluded, private stretch of beach on Bahia Banderas' south shore, which offers stunning views of the ocean and jungle-covered hills that surround it. The Garza Blanca is a great pick for a quiet, relaxing getaway, and offers a serene spa, a gourmet restaurant featuring an extensive wine cellar and tequila tasting room, an exquisite infinity pool, and a private beach. All 73 rooms have balconies, hammocks and ocean views, and colorful but elegant decor.
2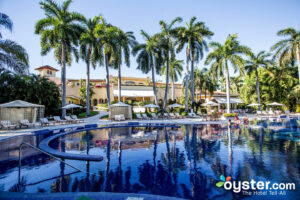 Casa Velas is an 80-room, adults-only boutique perfect for a romantic getaway. The large, elegant rooms have been decorated in a tasteful, residential Mexican style, with comfortable beds, pillow menus and marble bathrooms. It has amenities typical of high-end resort, including a large free-form pool, a well-equipped fitness center, and tennis courts -- but the quiet, beautiful grounds, low buildings in traditional Spanish style, botanical garden, and understated luxury make it an intimate property with a boutique-y feel to it.
3
This boutique is an eclectic and comfortable little charmer popular among gay travelers. With just 21 rooms built into four adjoining houses on a steep, winding street just south of Old Town, Cupula is unique among Puerto Vallarta properties -- an eccentric yet comfortable collection of individual parts that add up to a totally inviting whole. Throw in great views, two sexy pools, a popular restaurant, in-room spa treatments, and a modern well-lit fitness center, and you have a complete adults-only package that is hard to beat.
4
This distinctive three-story property consists of eight unique, spacious residential-style condos, plus two rooftop penthouses located right on the beach on the south side of Puerto Vallarta's Old Town. Playa Los Muertos, Puerto Vallarta's only in-town beach, is the highlight here. Guests looking for a homey experience -- complete will fully stocked kitchens, large living rooms and bedrooms, a nice dining area, and spacious ocean-view patios -- will be pleased with budget-friendly Vallarta Shores. Plus, it's a short walk to Old Town Puerto Vallarta, where countless dining, shopping, and nightlife options await. But there aren't many property amenities -- just a small public pool (unless you upgrade to one of the penthouses, each of which comes complete with a private pool overlooking the beach).
5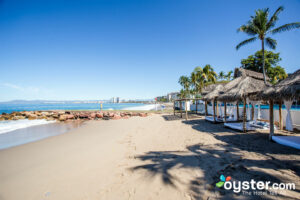 Open only to guests ages 16 and older, Villa Premiere offers the best of two Puerto Vallarta worlds: it's both beachfront all-inclusive and urban boutique. One of the few beaches near town -- Playa Camarones -- is directly in front of the hotel, and downtown Puerto Vallarta is just seven blocks away. Even with its small size, the 89-room Villa has an attractive all-inclusive package -- a compact but still luxurious version of what you get at many of the mega-sized resorts several miles north, out of town. An added bonus: it's a pretty little place with whimsical artworkthroughout.
6
The 47-room Hotel Rio Malecon Puerto Vallarta is an excellent mid-range option for families and couples who want a more authentic hotel stay in downtown Puerto Vallarta than what's offered at the massive resorts prevalent in the area. Location is key: Hotel Rio is surrounded by shops and restaurants, and just one block to the beach of Playa de Los Muertos. Luxe and Superior level rooms are stylish and convenient with some kitchenettes, though the Standard Rooms have tube TVs and dated decor. Coexist Cafe is a nice spot for breakfast or lunch by the landscaped courtyard swimming pool. Rates are low and the service is helpful, though overall this is a low-frills, humble property.
7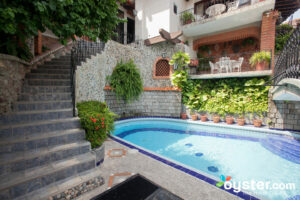 This ruggedly charming boutique hotel offers sweeping views of Puerto Vallarta and Banderas Bay, and the enticements of Old Town Puerto Vallarta are close at hand. Rugged is meant literally here: With two multistoried buildings climbing a steep hillside, labyrinthine stairways, and no elevators, it's a bit of work getting around -- especially if you add in the hike up from the beach. Ultimately, the place seduces with space. The 28 suites are generously scaled, with large decks, and the wonderful views place the city in the foreground against a background of sea and sky.