Best Kid-Friendly Hotels in Varadero, Cuba
The white sand and calm waters of Varadero's notably beautiful beaches are huge selling points for traveling families. A few Varadero resorts cater to families' needs exceptionally well, with offerings like kids' clubs, water sports, zero-entry pools, playgrounds, and in-room Wi-Fi (a rarity in Cuba). See all of the top kid-friendly hotels in Varadero.
See All Varadero Hotels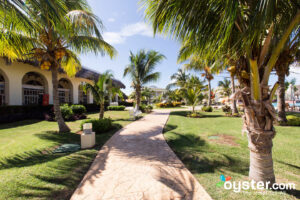 One of the area's top resorts, the 574-room Paradisus Varadero delivers plenty of wow factor, with a stunning lobby, large ocean-view pool, and beautiful white-sand beach. Rooms are classic in style; all have 32-inch flat-screen TVs with 12 channels (including options in Spanish, German, Italian, and French); minibars stocked with soft drinks, water, juice, and beer; coffeemakers; and free safes. In addition to five a la carte dinner restaurants, there is a massive buffet with pre-made hot items, a fresh fruit area, and several show cooking stations where food is cooked to order. The big main pool is attractive, with an infinity edge and zero-entry areas (nice for little kids). A shallow splash area for children is separated by short pillars. Paradisus also offers a baby club for ages one to four and a kids' club for ages five to eight, plus a video game area.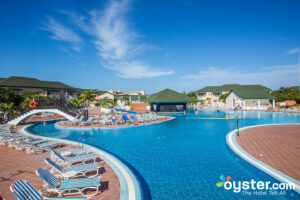 The 420-room Ocean Varadero El Patriarca is arguably the most modern all-inclusive in the area. The rooms are truly upscale, the a la carte restaurants don't require reservations (a rarity), and the clean, air-conditioned buffet features meat, fish, and pasta areas. The family-friendly hotels has a kids' club for ages 4 to 11 with a playground and a big freeform pool with a kiddy pool, volleyball net, and bridge. Big open-air theaters feature nightly shows, like a Michael Jackson performance, water ballet, and a magic show.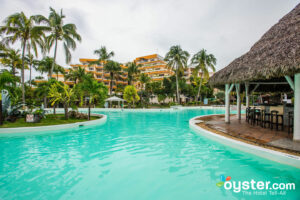 No need for shuttles here: The upscale, beachfront Melia Varadero is less sprawling and more centralized compared to other neighboring resorts. The 490 rooms vary from dated (standard) to chic (updated executive-level), but all come with flat-screen TVs, Wi-Fi, and furnished balconies. The hub of the hotel is its two pools, one of which has a kiddy pool. The property has one buffet and four a la carte restaurants, as well as a snack bar and a poolside bar. Evening entertainment is provided regularly, and the property includes a small stage for performances. Babysitting and cribs are available on request, and a playground and kids' club (Club Amigos) provides entertainment for younger guests.
With 1,035 rooms, the mid-range Memories is one of the biggest resorts in Varadero. It's also one of the family-friendliest, with Varadero's only waterslide at one of the two pools, and activities to keep kids of all ages entertained. The beach is beautiful, and the baby and kids' clubs are great (expect staffers dressed up as cartoon characters and parties). But the resort is also dated and worn, beach towels are difficult to exchange, and the sprawling size can mean a long walk to the sand. Still, it's one of the best options for families in this price range in Varadero.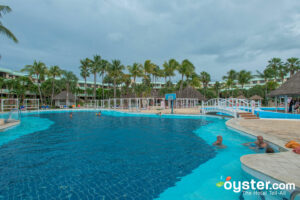 One of the defining aspect of the all-inclusive Sol Palmeras is how enthusiastically it caters to families, and specifically their littlest guests -- kids. In addition to splashing around the beach or the pool, families can sample a dizzying array of activities, including free water-sport rentals and diving classes. But it's the details that the resort really gets right, such as the resort shuttle that's shaped like a vintage steam train. The 408 rooms and 200 bungalows are excellent for families, with multiple bedrooms, mini-kitchens, dining spaces, and interconnecting rooms available.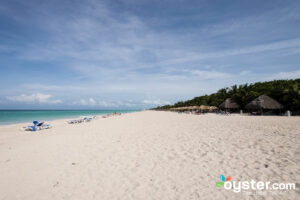 The mid-range, all-inclusive Brisas de Caribe feels like two resorts folded into one. The quieter southern side caters to couples and older guests, while the lively northern side is geared towards families, with live music and an animation team that specializes in kids' entertainment. Plenty of the other features at Brisas del Caribe cater to families, too, including a kids' club with activities and a full playground with a swing set and slide. Other activities are all ages, including the game room with ping-pong and pool tables, mini-golf, two tennis courts, and basketball court. Non-motorized water-sports equipment is also available to borrow, including aquatic bikes, kayaks, and paddle boats. Babysitting, extra beds, and cribs are available on request.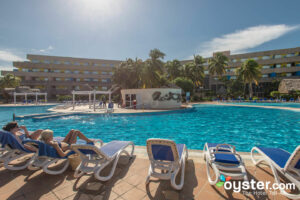 The all-inclusive Hotel Tuxpan represents the typical family-oriented resort of Varadero. Its 233 standard rooms with mini-fridges and tube TVs aren't remarkable, but guests are happy to spend their days splashing around the enormous freeform pool or the gorgeous white-sand beach. And activities abound, including water-sports, a kids' club with games, tennis, and diving classes. Babysitting services, cribs, and extra beds are available. Maintenance issues, like ceiling leaks in the lobby, do mar the tropical haven. But guests intent on an affordable, sunny, family-friendly getaway find these can be overlooked.