With nearly 6,000 miles of coastline, ranging from the rough waters of the Pacific Ocean to the tranquil turquoise seas of the Caribbean, Mexico has more than enough beaches to keep everyone happy. Chances are you already know the country's most famous beach destinations: Cancun, Cabo, Cozumel, and Puerto Vallarta. And while we won't argue with their appeal for certain types of travelers seeking sunny getaways, you won't exactly be breaking new ground by vacationing in any of them. What's more? Everything from hotels to food in some of these destinations can be both expensive and entirely familiar -- think American mall chain restaurants at island-high prices. For something a little more Mexican -- and a little more away from it all -- we've scoured Mexico's coasts from north to south to give you a few less-frequented gems where you can truly unwind on your next trip.
Editor's Note: Keep in mind that the security situation in Mexico varies by area. Always do some research before renting a car or exploring on your own, as certain regions aren't safe for tourists to travel independently. In particular, parts of Chiapas, Sinaloa, and Guerrero might be worth an in-depth investigation before departing. 
Cerritos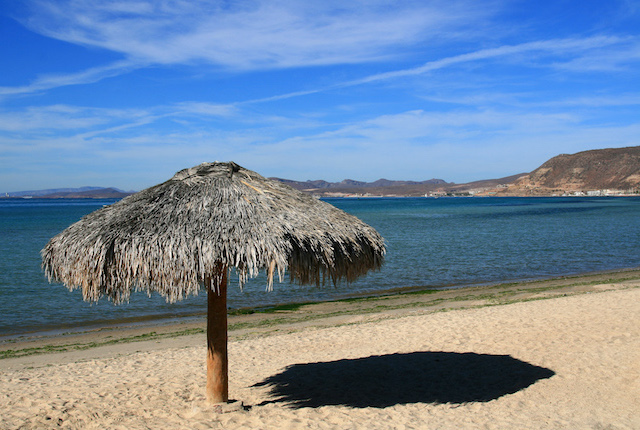 Baja Sur is a rugged spit of land that's flanked by the crashing waves of the Pacific Ocean and the equally wild Sea of Cortez. The waters offshore are packed with all sorts of wildlife, and the desert landscape makes a stunning counterpoint to the wild surf. The region is most famous for the development at its southern tip, where Cabo San Lucas beckons all-inclusive lovers and partiers. If you head north and west from Cabo San Lucas, however, you're in for a real treat. The main draw along the state's Pacific coast is Todos Santos — an artsy little town that blends local culture and all things artisanal, though it lacks a beach of its own. For truly beachy vibes, you'll want to stay a little farther south in Cerritos. To be clear, this little surfer town isn't entirely off the radar, but it has a ramshackle, low-key vibe that's hard to match in the region. There are just a couple of large hotels here, and most of the town consists of a mix of local fishermen and surfers. The ocean here is safe for swimming, but the big breaks mean that most people come armed with a board. Other than sun and sea, it's all about cheap beer, cheap eats, and low-key restaurants in Cerritos.
Zipolite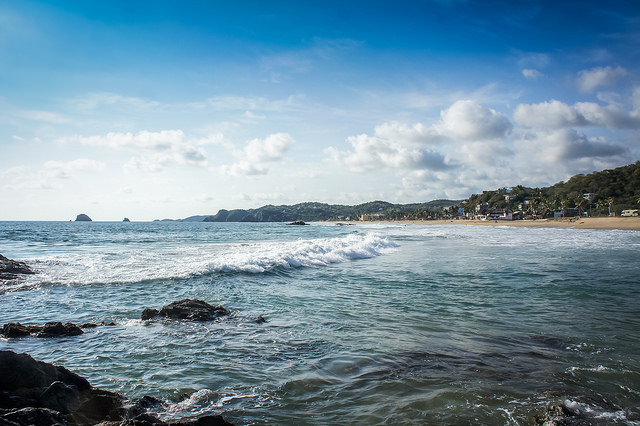 Oaxaca has some of Mexico's most universally stunning beaches and the mostly low-key towns that line its shores are too numerous to count — you'll spot a few others in this list as well. But it's Zipolite that's catching more than a few eyes in recent years, despite being convincingly out of the way enough to retain its untouched beachy magic. About an hour from Huatulco's airport by rental car, the town is famous for its nude beach, though sunseekers of all types are welcome here. Over the years, development has remained tame, with clusters of low-frills hotels along the beach and inland streets, along with all of the necessary beach bars and cafes. The town has a hippie-influenced vibe — not altogether uncommon in Oaxaca's coastal communities — and is best for travelers with more liberal inclinations.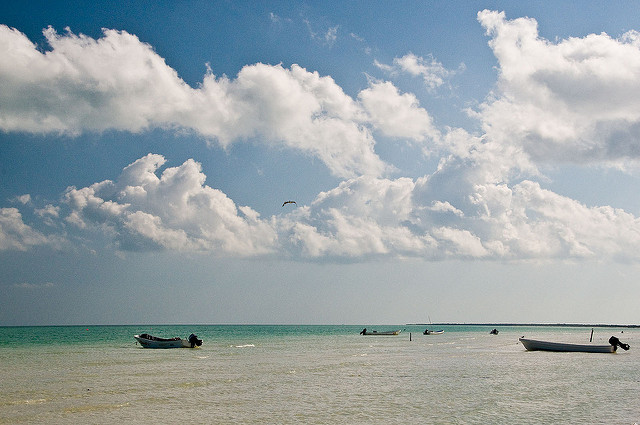 While it's not going to be a secret for much longer — and arguably already isn't one — compared to destinations like Tulum, Holbox Island is still one of Quintana Roo's quieter corners. In fact, the island's main selling point is how relatively undisturbed it is, with whale shark-spotting and bird-watching right up there with long days on the beach and lazy dips in the turquoise Caribbean waters. It's a decent two- to three-hour haul from Cancun's airport — and you have to take a ferry to reach the actual island. But once here, it's about as close to paradise as you'll find in this otherwise crowded corner of Mexico. Take heed, though: Fears that this will be the next Tulum aren't unfounded. But for now, the charms are hard to argue with. There are no cars and limited ATM access. That coupled with an almost impeccably casual bohemian vibe makes it hard not to be seduced by Holbox.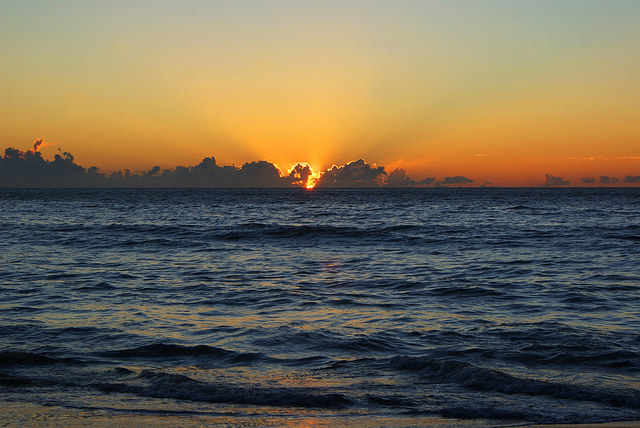 Riviera Nayarit's most famous town — Puerto Vallarta — has been attracting beach-seekers for decades, and these days, it's something of an international LGBTQ destination. And as vacationers have recently flooded Sayulita, the charming beach town to the north of Puerto Vallarta, those seeking a little more solitude have had to travel farther from the hub of the action. With that in mind, consider San Pancho (also called San Francisco) or Chacala — two towns that are farther up the coast. The beach in San Pancho stays almost blissfully crowd free for much of the year, and the town is home to both authentic Mexican spots and hipster haunts in equal measure. Of course, like any supposedly undiscovered place, some visitors feel that it's already dealing with an overflow from those fleeing Sayulita. If that's your sense, opt for Chacala, an hour farther up the coast.
Our Hotel Pick: Hotel Casa San Pancho
Mazunte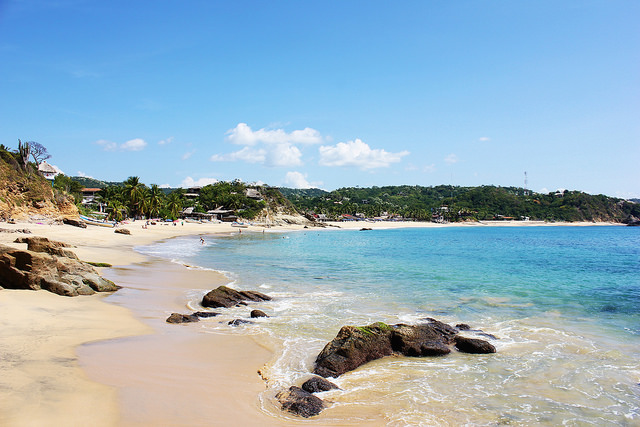 If the naked, tanned skin of fellow travelers in Zipolite isn't your thing, Oaxaca has plenty of other small-town options for secluded beach getaways. Among the favorites is Mazunte, a town that is still convincingly home to a fleet of fisherman. That being said, you'll still find enough tattoo shops, yoga studios, and fresh juice vendors to keep the hipster in you happy. Additionally, the town has one of Oaxaca's prettiest settings, on a little curve of a bay that's flanked by rugged, rocky mountains. Ecotourism is big business here, and the town is home to massive populations of sea turtles who nest on its shores in season. As such, Mazunte — an official Pueblo Magico (one of Mexico's officially designated Magic Towns) — is home to the Centro Mexicano de la Tortuga. This research organization is tasked with conserving the sea turtle population and educating both tourists and locals about them and their ecosystem.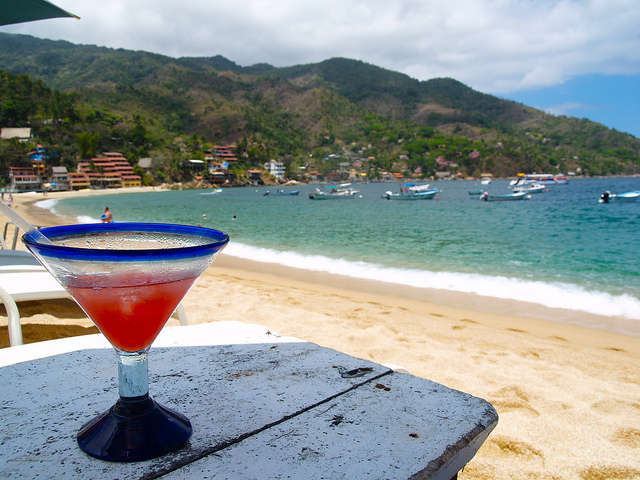 The state of Jalisco, which stretches to Mexico's central western coastline, is responsible for tequila. This is where the liquor originated and the only place that it can officially be made. Therefore, most visitors to Jalisco are familiar with the town of Tequila — the hub of that trade — but ignoring the stunning shores of Jalisco would be a grave mistake. Yelapa is where it's at if you're seeking something that finely balances beach-bum getaway, authentic local culture, and a beach that's blissfully free of high rises. There are also no cars here — and the town is only accessible by boat — which helps maintain the pleasantly laid-back energy. A number of charming beach shack cafes and bars sit along the sand, and the pedestrian roads that wind away from the bay are home to a handful of mostly low-frills lodging. The roads are also free of any chain outlets, meaning that there's still enough local culture to make you feel like you're actually somewhere else.
Our Hotel Pick: Hotel Lagunita
Barra de Potosi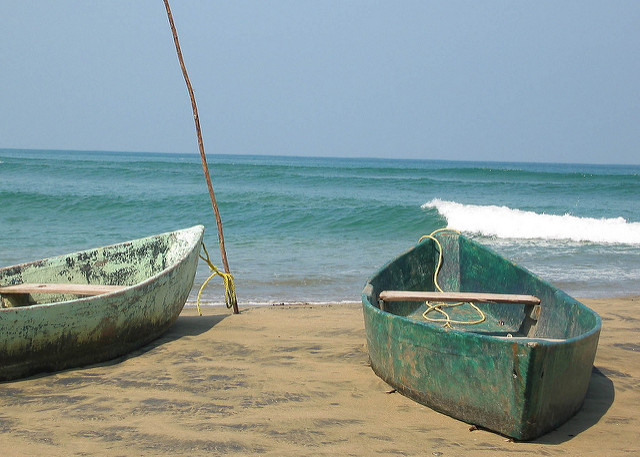 This village, which has well under 1,000 permanent residents, is almost completely off the radar for most travelers. That's a bit surprising, to be honest, given that the town is only a 20- to 25-minute drive from Zihuatanejo and the airport. However, Barra de Potosi is only suitable for those who aren't looking for anything chain-like, resort-like, or Americanized. It's home to a strip of Playa Larga, which starts all the way up in Zihuatanejo, and is otherwise almost undeveloped, save for some local shops and restaurants. Fresh fish and seafood are available in thatch-roofed spots called enramadas, which line the beach and lagoon. While the shores here are undeniably pretty, it's the town's access to the lagoon — which is home to an astonishing amount of wildlife — that makes this a big draw for those seeking to commune with nature rather than fellow beach bums. The town is also reached via day trips from Zihuatanejo.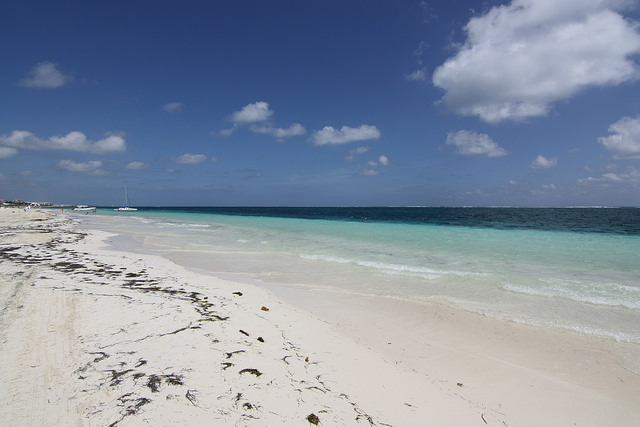 While Puerto Morelos isn't exactly a secret, compared to its far more famous neighbors — Cancun and Cozumel — it's a peaceful beach retreat that has escaped the rampant overdevelopment in the Riviera Maya with some character still intact. Here, you'll find a cute town square, lots of dive outfitters, and plenty of beachside dining spots that are prime real estate for cold beers and margaritas at any time of day. However, it's remained relatively free of international chain outposts, and you're going to find far more local dining and drinking options here than you would in either of the main cities up or down the coast. The beach here also happens to be far freer of the vendors that plague hot spots to the north and south.
Out Hotel Pick: Dreams Riviera Cancun Resort & Spa
Troncones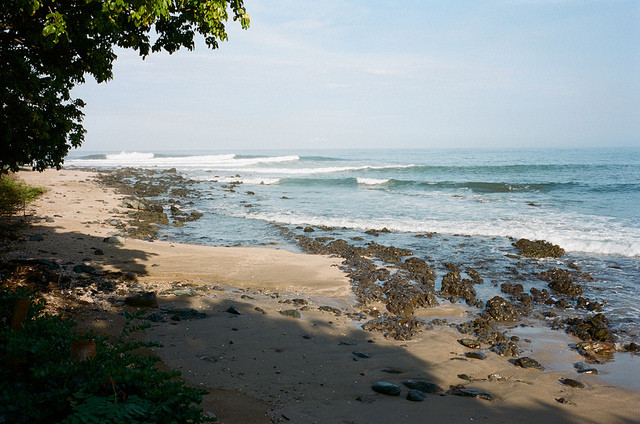 With its mix of low-key locals-only spots and upmarket foodie haunts, sleepy Troncones is a hidden gem that lies to the north of touristy Zihuatanejo. It's also quite famous among surfers, with major breaks at nearby spots drawing plenty of folks with their boards in tow. Ecotourism is also big business in Troncones, with everything from sea turtle nests along the beach in season to hikes in the Sierra Madre range that backs the town. Most hotels have a low-key vibe, including beachfront bungalows and surfer-friendly crash pads, though there are some eco-retreats and vacation rentals at the higher end of the spectrum around the area as well.
Isla del Espiritu Santo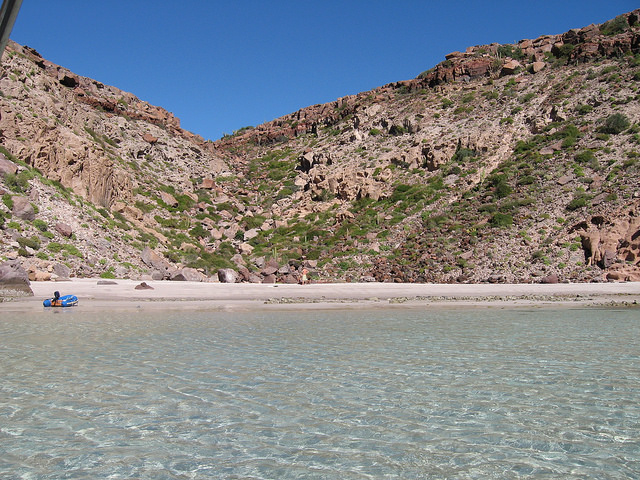 Before you start protesting, we will be honest with you: This isn't so much a town as a place to really get away from the rest of the world. Isla del Espiritu Santo sits between the Baja California and Mexican mainland, and what few rustic lodging options there are (and by that we mean campgrounds) typically stay open only seasonally. The reason to make the trek here? Wildlife — above the sea, below it, and even on land. The island is home to colonies of sea lions and shorebirds, and the waters offshore hold everything from turtles to dolphins, sharks, and whales. Most people come here on day trips from Cabo and La Paz, but it's worth checking out one of the campsites that operate seasonally on the island (some even offer proper showers). The beaches are spectacular, plus it's hard to compete with the quiet vibe of the island at night and the crashing waves of the Sea of Cortez all around.
It's no secret that the sun in Mexico can be a bit brutal. Pack up your favorite sunscreen on your next trip and keep your skin safe!
NOW WATCH: The 9 Best Magic Towns in Mexico
You'll Also Like:
All products are independently selected by our writers and editors. If you buy something through our links, Oyster may earn an affiliate commission.