It's no secret: With nearly 30 million tourists visiting Mexico every year, it's safe to say the country is a pretty magical place. Here at Oyster.com, we also have a soft spot for the destination, from the glistening beaches of Quintana Roo to the vibrant roar of Mexico City to the charms of Oaxaca. On a recent trip, however, we were a little caught off guard when -- on the barren desert road between Cabo San Lucas and Todos Santos -- we realized we were heading to a Pueblo Magico (or Magic Town). Turns out, there are 111 Pueblos Magicos scattered across Mexico's vast landscape.
While the name might call to mind ghosts or gurus, these towns don't have to rely on anything so tacky to exude their power. Instead, the nation's Secretary of Tourism has determined that each of the towns contains a special blend of cultural, architectural, artistic, and historic significance that lends it a bit of, well, magic. We have all 111 on our to-do list, but thought it might be helpful to break down some of the best for you. Check out 10 top Pueblos Magicos while you plan your next trip south of the border.
What could be more magical than the beach? Well, for starters, a beach that's blissfully fringed by palm trees and within striking distance of amazing seaside ruins. Tulum is one of Quintana Roo's hot spots, and for good reason. It's a perfect antidote to the high-rise boozefest in Cancun, and far more relaxed than Cozumel or Playa del Carmen. Sure, Isla Holbox is where the truly in-the-know travelers are heading these days, but the frequently low-key hotels and beachy restaurants along Tulum's shores mean that even though you aren't alone, you'll still feel away from it all.
Hotel Pick: Embrace the rustic Tulum ethos and opt for the former fishermen's huts at Villa Pescadores Tulum. Suites and rooms are boho-chic and the overall laid-back vibe is infectious. It's also only a 15-minute walk to the Mayan ruins.
San Miguel de Allende has been luring curious travelers for centuries, and the 17th- and 18th-century colonial gems that make up the town's center are some of Mexico's most iconic. Over the 20th century, artists, hippies, and like-minded bohemians from around the world flocked to what was, at the time, a fairly hollowed out old town. Today, it's an artist's dream — albeit one with a fairly high price tag. It's atmospheric old town is packed with tourists shopping for one-of-a-kind designer goods, and its cultural institutions, including the School of Fine Arts and the stunning Parroquia de San Miguel Arcangel, continue to make this city an important pilgrimage destination for the ambience-inclined. Add a major foodie scene and photo-worthy landscapes at every turn and this town is about as magical as it gets.
Hotel Pick: For a luxury property with a ton of historic character, it's hard to beat the Belmond Casa de Sierra Nevada, whose buildings date back to 1580. Rooms have handsome, locally inspired details and the stunning courtyard is the perfect place for a nightcap or morning cafe con leche.
3. Todos Santos
Mexico's Baja California — made up of two states — is a fascinating place where rugged desert landscapes run right into the crashing waves of the Pacific Ocean and Sea of Cortez. It's also home to major tourist destinations like Los Cabos. However, there's a lot of empty land out here, and that untroubled vibe is particularly helpful in feeling like you've been transported to somewhere truly magical. Todos Santos, a town of just over 5,000 people, sits quite literally in the middle of nowhere, and is home to local fisherman, expat bikers and artists, surfers, and local artisans. You'll also find quaint cafes, colorful colonial buildings, hip boutiques, and local taco joints in the middle of town. Best of all? It's only a one-hour day trip from the party in Cabo San Lucas.
Hotel Pick: If you're staying along the Sea of Cortez, and want to make a day trip to Todos Santos, check out Casa Costa Azul. It's a charming family-run property that's right on one of the few swimmable beaches in Los Cabos. Plus, the beachside pool, on-site yoga studio, and great restaurant are all delights.
4. Papantla
Papantla packs a lot of culture into a small package, though there's one especially delicious reason to visit: vanilla. This vibrant town in Veracruz is where vanilla became known to the European world after Spanish armies invaded the indigenous towns along the Gulf of Mexico. There's even a festival celebrating it every summer. The city is also home to the Papantla Flyers, descendants of the Totonac community who enact a religious ceremony that involves flutes, drums, high priests, and elaborately costumed men descending from a 90-foot-high wooden pole by spinning around on ropes. Not enough to keep you occupied? Papantla is also home to El Tajin, a fantastically preserved city of pyramids that dates back to the sixth century.
5. Comala
Craving a little awe-inspiring nature alongside some charming Old World style? Then head to Comala the next time you're beaching it up in Manzanillo. Just a 90-minute drive from the stunning Pacific coast of the state of Colima, Comala has cobblestone streets, charming whitewashed buildings, delicious botanas (tapas), amazing ponche (local fruit punch), and unbeatable views of the still active Colima volcano. Plus, if you're in the market for some actual magic, check out the Zona Magica, where some truly mind-bending, naturally occurring antigravity tricks are afoot (it's just a 10-minute drive from Comala).
Hotel Pick: Spend the night at Pepes Hideaway, which has stunning ocean and sunset views, balconies with hammocks, and quaint bungalows. The good-natured owner, Pepe, is an additional perk. Best of all? Day trips to Comala take just over 90 minutes by car.
6. Teotihuacan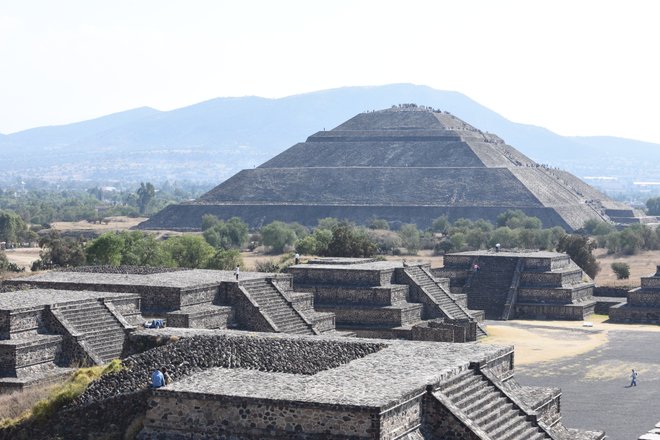 In case you missed it, we named Mexico City one of the best cities for first-time international travelers. About 80 minutes north of the sprawling metropolis is a Mexico of an altogether different stripe. The stunning pyramids of Teotihuacan rise from the high-altitude plateau that forms the spine of Mexico. According to UNESCO, they were constructed between the first and seventh centuries and include the Temple of Quetzalcoatl and the Pyramids of the Sun and the Moon. The site is often empty on weekdays, making it a great place to explore in relative peace and quiet (a blessing after days in the eternally bustling Mexico City).
Hotel Pick: There aren't too many hotel options near the pyramids and most travelers visit as a day trip from Mexico City. Las Alcobas Mexico DF is a sharp and sexy little boutique property in the city's posh Polanco neighborhood. It has gourmet dining, bath butlers, and suites with their own steam rooms.
7. Tequila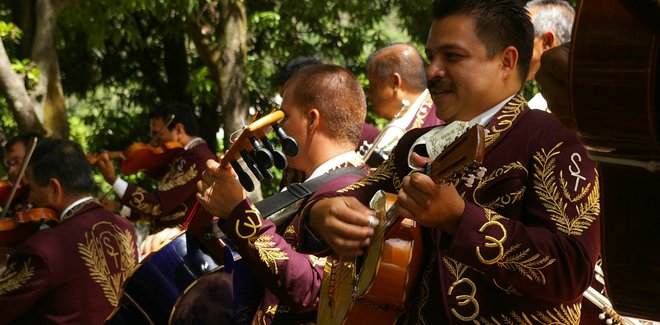 For most travelers, a trip to Mexico isn't complete without sampling what might be the nation's most famous export. As the culprit behind some of life's best (and worst) choices, tequila — the liquor — has an indomitable reputation. The town of Tequila has played a major part in producing Mexico's most iconic spirit, and is a major reason why it qualifies as a Pueblo Magico. The liquor derived from the agave plant cannot be called tequila unless it hails from Jalisco (the state that's home to Tequila) and a few other cities around the nation. As such, major international brands like Sauza and Jose Cuervo can be found in town. The latter is housed in a truly stunning distillery, La Rojena, that has been around for over 250 years.
8. Tepoztlan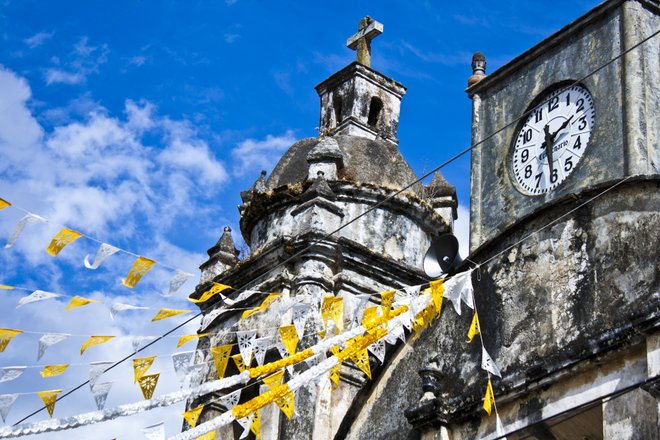 We didn't say this list was going to be completely free from the spiritual realm, new or old. Tepoztlan is believed to be the birthplace of Quetzalcoatal, the Aztec's most important god, and today, it draws a steady stream of folks seeking enlightenment. The town has managed to preserve its indigenous Nahuatl culture, and the stunning cliff-flanked landscape only heightens the authentic charm here. An ancient pyramid towers over the town, and makes for a great — if challenging — day hike. The buzzing craft market takes place on the weekends, drawing tons of tourists and locals, and there are colonial gems to explore all throughout its town center. It's a little under a two-hour drive from Mexico City, making it a feasible day trip as well.
9. Cholula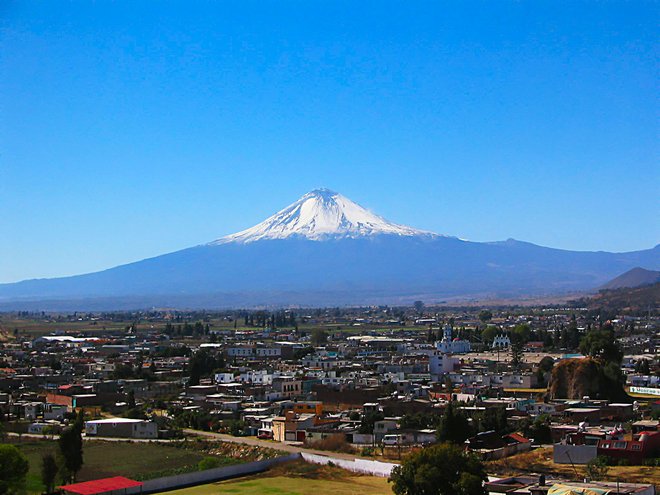 Soaring cathedrals, towering volcanoes, and pre-Colombian architecture — Cholula just might have it all. The Great Pyramid of Tepanapa is right in the middle of town, and is the world's largest pyramid by volume. Much of it is overgrown with grass and covered, but it nonetheless makes for an impressive welcome to this charming place. Today, the pyramid is crowned by Our Lady of Remedies Church, the town's patron whose feast day is celebrated with vigor at the beginning of September. Perhaps even more striking are the towering cones of Popocatepetl and Iztaccihuatl, two volcanoes that stand just outside of town.
10. Taxco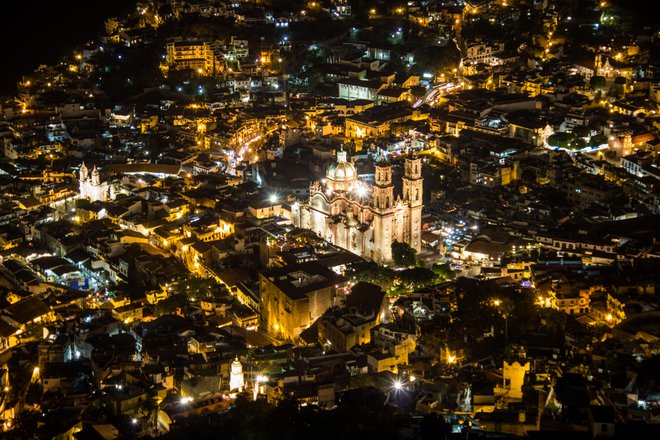 For those in the know, Taxco is no secret. Its iconic church and maze-like cobblestone alleyways are a fixture on many tourist circuits from both Mexico City and Acapulco. Once a major center for silver mining, the town today has a frozen-in-time vibe that encapsulates much of what it means to be a Pueblo Magico. There are several small museums and cultural centers that line the street surrounding zocalo and the ornate spires of the Parroquia de Santa Prisca. The town also clings to its silver-fueled heritage and tons of jewelers pack the narrow streets. Tourists pour in on the weekends — Taxco is especially lively on Saturday nights. Even so, its hillside setting and inimitably preserved colonial center are the stuff of dreams.
You'll Also Like:
All products are independently selected by our writers and editors. If you buy something through our links, Oyster may earn an affiliate commission.