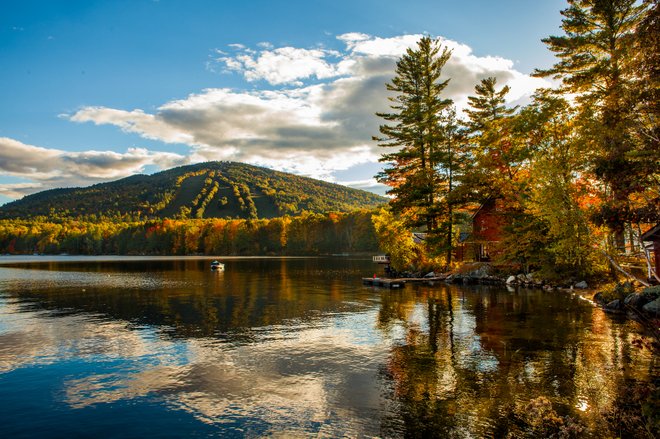 From the northern highlands to its southern coastline, Maine is one of the most popular travel destinations among tourists hoping to commune with nature. Outdoor adventurers, families, and couples embark on fun recreational activities in the state such as hiking in Acadia National Park, watching fireworks at an annual fall festival in York, and getting a little rest and relaxation on Ogunquit Beach. Maine's nickname is "Vacationland," and sure enough we've got 11 spots that prove that Maine is a place you've got to, well, vacation in in your lifetime. Check out the 11 best places to stay in Maine below.
1. Acadia National Park and Bar Harbor, Maine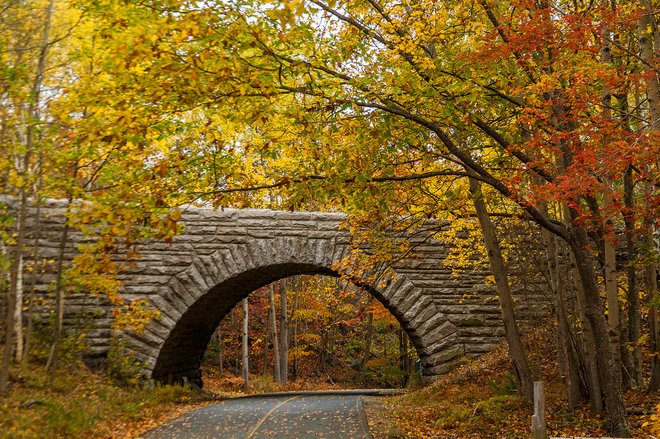 Although not as popular as the Great Smoky Mountains or the Grand Canyon, Acadia National Park (located near Bar Harbor) is one of the most-visited national parks in the United States. According to the National Park Service, roughly 3.5 million people visit the 49,000-acre park every year. Outdoor lovers may enjoy exploring the park's forests, beaches, mountains, and rocky coastlines. And if it's not too chilly, visitors can go kayaking along the coast or go biking on the 45-mile, carriage-road system to take in the stunning colors of the tree-lined coast and trails in the fall. Beyond the park's boundaries, tourists can learn more about Maine's Native American history at the Abbe Museum, go on a whale-watching tour, and get an in-depth look at intricately carved wooden birds at the Wendell Gilley Museum.
Don't Miss This: Park Loop Road, Cadillac Mountain, Dive-In Theater Boat Cruise, Asticou Azalea Garden and Thuya Garden (in the spring), Schoodic Loop, and Cherryfield's Wild Blueberry Picking (from July to September)
Hotel Pick: This kid-friendly Bar Harbor Inn can play home base for tourists who want to explore the Acadia region. The historic, quiet inn is a five-minute walk from downtown, and in the fall and winter, the inn's staff serves warm apple cider in the lobby.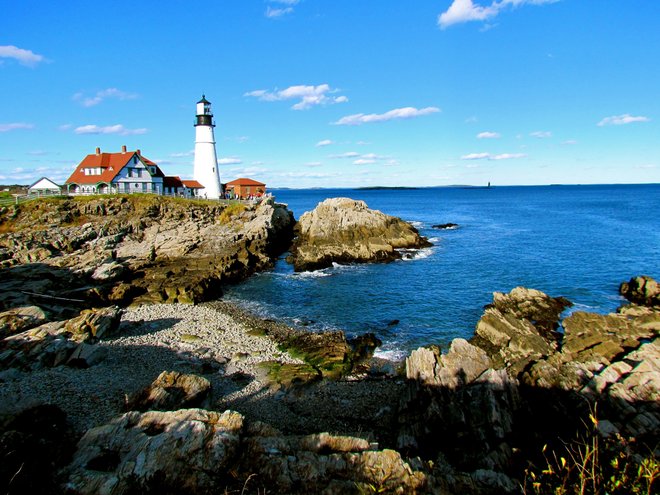 With about 67,000 residents, Portland is the largest city in Maine, offering an undeniably cool vibe and lots to keep busy. An international port since the 17th century, the city has made multiple transformations after two fires, including one that burned over 1,500 buildings down to the ground. Today, parents can spend some quality time with their kids at the Maine Narrow Gauge Railroad Museum, Portland Observatory, and the Children's Museum & Theatre of Maine. Foodies can try fresh seafood at a lobster shack near Harbor Fish Market or taste a famous whoopie pie at Two Fat Cats Bakery. Microbreweries, antique shops, and cruises (for spotting whales, dolphins, and seals) are also popular things to do and places to visit when exploring Portland.
Don't Miss This: Old Port and Waterfront, Eastern Promenade, Cape Elizabeth, Portland Head Lighthouse, Fort Williams Park, Two Lights State Park, Portland Museum of Art, and Victoria Mansion, a 19th-century Italian villa-style home
Hotel Pick: The upscale and romantic Westin Portland Harborview has a full-service spa, rooftop lounge with great views of the city, and a free area shuttle, and it's conveniently located near downtown attractions.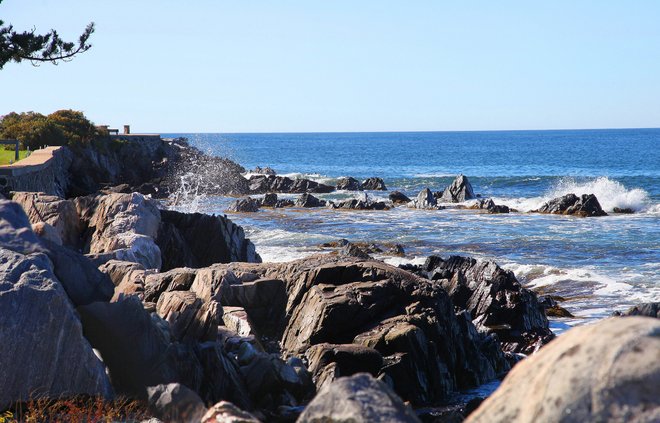 The Kennebunks — which includes Kennebunk, Kennebunkport, Cape Porpoise, and Goose Rocks Beach — may have gained notoriety for being the address of President George W. Bush's summer compound (Walker's Point), but this coastal area has come into its own as a popular spot for cozy bed-and-breakfasts, boutiques, boats, biking, and beaches. Although there's no public access to the former first family's estate, it's not uncommon to see tourists gawking along the nearby sidewalk to see if they can catch a glimpse of the 41st President and/or his family. It's no surprise, but summer is peak tourism season for Kennebunk, Kennebunkport, and the surrounding area, and like most of Maine's coastal towns, the Kennebunks turn into sleepy towns in the winter.
Don't Miss This: The First Families Kennebunkport Museum, Seashore Trolley Museum, Dock Square, Brick Store Museum, and St. Anthony's Franciscan Monastery
Hotel Pick: The Captain Lord Mansion hotel is an eight-minute walk from the town center in Kennebunkport. It may not be chockfull of standard hotel amenities (it lacks a pool, fitness center, and room service), but each room has a fireplace to keep you warm during the fall and winter months.
4. Bangor, Maine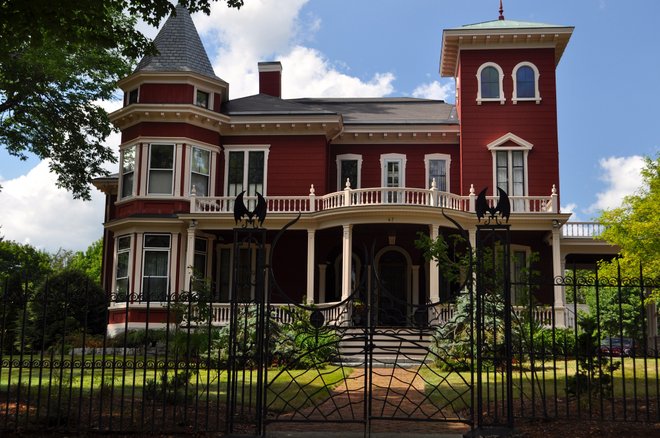 For an affordable getaway, consider a visit to the home of the king of horror, Stephen King. After a years-long slump in tourism, the Queen City of Bangor has slowly bounced back, attracting tourists to popular events such as the American Folk Festival. But the town's eerie history is also a draw for history buffs and ghost hunters. Some walking tours take participants along Central Street — where FBI agents had one of the bloodiest street battles in Maine's history with most-wanted man Al Brady and his gang in 1937. And the guided Ghostly Bangor Walking Tours highlight the city's spooky spots that have reports of unexplained paranormal activity; it's probably not recommend for kids. For families, the Maine Discovery Museum's over 22,000 square feet have various activities and interactive exhibits to keep kids busy such as the Dino Dig, Body Journey, Artscape, Booktown, and Amazing Animals.
Don't Miss This: Bangor Museum and Center for History, Paul Bunyan Statue, Stephen King's House, Mount Hope Garden Cemetery, and Kenduskeag Stream Park
5. Camden, Maine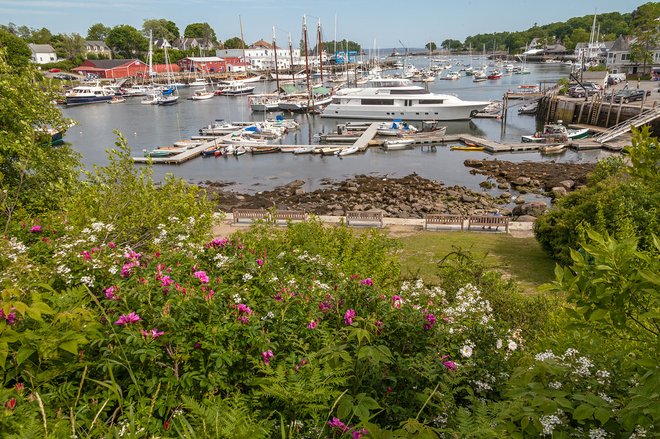 This small town of approximately 5,000 people is quintessential Maine with its beautiful, postcard-perfect harbors, state parks, and majestic mountains. Although the bay is usually crowded with boats in the summer, Greater Camden (which includes nearby Rockport and Lincolnville) is a popular destination for Maine residents and tourists, especially for the Windjammer Weekend (a sailing event) during Labor Day weekend, Country Roads Artists and Artisans Tour, where several artists and crafts designers have open studios, the vendor-packed Camden Harbor Juried Arts & Crafts Show, and festive Christmas by the Sea with lots of various scheduled events.
Don't Miss This: The Conway House, a historic house and museum, Camden Hills State Park, Camden Snow Bowl ski area, Lincolnville Beach, and Curtis Island and its lighthouse
On March 15, 1820, Maine succeeded from Massachusetts to become a separate state right here in Freeport. Once a hotbed for the mackerel-packing and shipbuilding industries, this town has become a shopping mecca and home to sporting goods giant L.L. Bean. In addition to more than 100 retail shops (several that sell Maine-made products), Freeport has its quiet spots for visitors, such as the South Freeport Town Wharf where tourists can mingle with the locals. Maine Beer Company is a popular spot for beer and pizza, offering a tasting room and seating both indoors and outdoors.
Don't Miss This: L.L. Bean, Main Street lined with shops and eateries, Eartha Globe — the world's largest rotating and revolving globe — South Freeport Town Wharf, Blueberry Pond Observatory, Wolfe's Neck Farm, which has animals, spring and fall festivals, and camping sites, and Bradbury Mountain State Park
Hotel Pick: For tourists who love to shop, the cozy James Place Inn is conveniently located near the town's main shopping hub.
7. Baxter State Park, Maine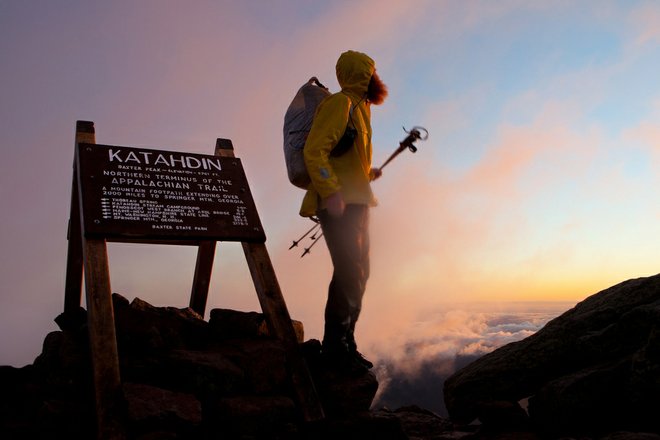 Popular among hikers, anglers, and skiers, Baxter State Park is the crown jewel of northern Maine. This 210,000-acre area surrounds Mount Katahdin, Maine's highest mountain, and it also marks the end of the Appalachian Trail. Warning to Hikers: The daylong trek to the mountain's peak is rigorous. For amateur hikers, you can try 47 other peaks in the park that may be a little bit easier — and most are accessible from multiple clearly marked trails. If traveling with kids, parents may want to try the trails around Daicey Pond.
Baxter State Park is ideal for nature lovers who enjoy great scenery such as waterfalls, unique rock formations, wildlife sightings (especially moose), and fall foliage. Camping is the only way to sleep here, and booking a spot can be a hassle, especially in mid-summer; so plan in advance and make a reservation for a tent site, lean-to, bunkhouse, or cabin located on the park's premises.
Don't Miss This: Mount Katahdin, Katahdin Lake, Big Niagara Falls, Daicey Pond Nature Trail, Hunt Trail, and Sentinel Mountain Trail
8. Moosehead Lake in Greenville, Maine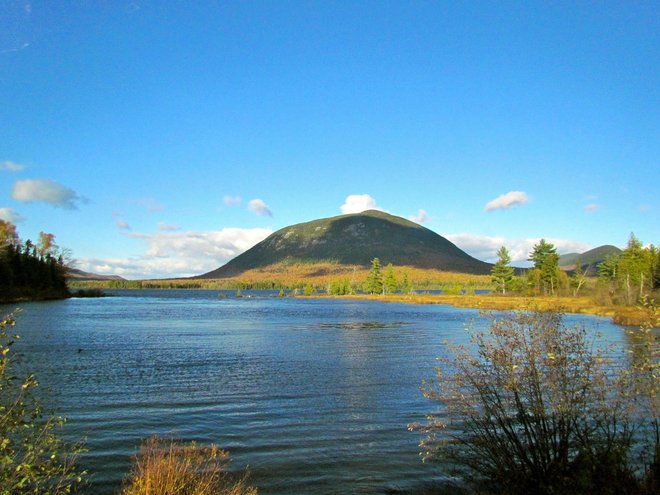 Nature lovers can enjoy the great outdoors with a visit to Moosehead Lake. Surrounded by mountains and farther inland than some other spots on this list, Maine's largest lake has commanded the attention of thousands of visitors, including renowned author Henry David Thoreau, who described the lake as "a gleaming silver platter at the end of the table" in the mid-1800s. Moosehead Lake is a great spot for leaf-peeping in the fall; it's probably best done with Currier's Flying Service, a sightseeing agency that offers tours for visitors who want a bird's-eye view of the beautiful autumn colors. Looking for more fun outdoors? Moose-watching, swimming, fishing, camping, hiking, white-water rafting, golfing, skiing, snowshoeing, and snowmobiling are a few other reasons why Moosehead Lake is a popular destination for Maine residents and tourists.
Don't Miss This: Moosehead Marine Museum, Mount Kineo State Park, 100-Mile Wilderness Sled Dog Race, nearby Pittston Farm, and Indian Hill Trading Post, which has everything from clothes and camping gear to produce and liquor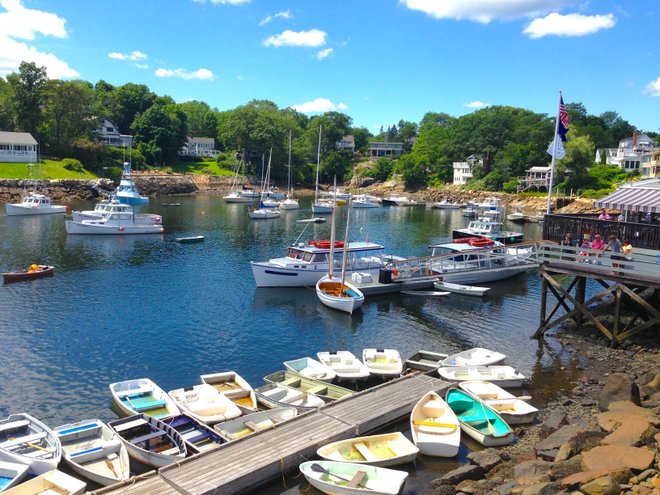 Author Stephen King may have featured this quiet summer destination in his post-apocalyptic horror story, "The Stand," but this town of about 900 is far from scaring locals or tourists away. Ogunquit's numerous boutiques, art galleries, and upscale restaurants make it nice a getaway for hip New Yorkers looking for an alternative to the Hamptons. The town also has quite a few LGBT-owned and -operated businesses — such as Maine Street nightclub and bar, Moon Over Maine bed-and-breakfast, and Front Porch Piano Bar — which have aided in promoting the town's gay-friendly reputation. Foodies will enjoy various restaurants in the area that range from the mom-and-pop vibes of Cove Café to the upscale Five-O Shore Road, where award-winning Chef James Walter serves up tasty Italian entrees.
Don't Miss This: Perkins Cove, Marginal Way — a pretty 1.5-mile oceanside walkway — Ogunquit Museum of American Art, and Ogunquit Playhouse
Hotel Pick: Couples and families can stay at the charming Dunes on the Waterfront, located within walking distance of restaurants and shops along Main Street.
10. Augusta, Maine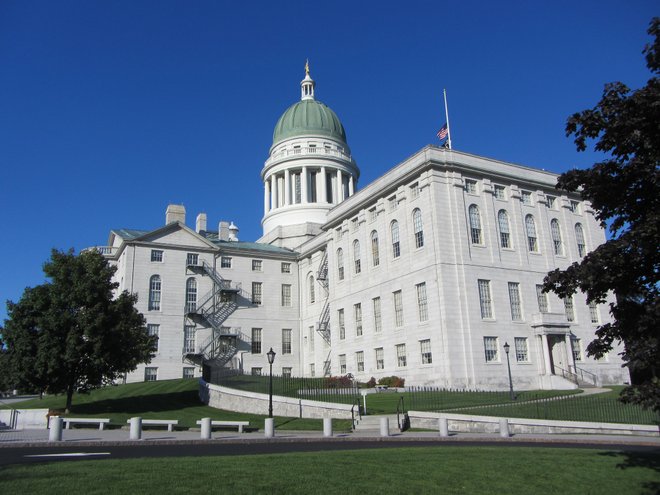 Maine's state capital, Augusta has a population of about 19,000 residents and it's also where pilgrims first settled on the banks of the Kennebec River in the 17th century. In addition to its rich history, Augusta is home to the University of Maine (at Augusta), the Maine State Museum, and Old Fort Western, built in 1754 for the French and Indian Wars.
For a quick trip outside of Augusta, you can visit three small communities south of the city: Hallowell, Gardiner, and Richmond. Hallowell and Gardiner attract shoppers looking for boutiques, antique stores, and specialty shops. And for a relaxing trip, tourists can spend a day at the clothing-optional Richmond Corner Sauna, an authentic wood-heated sauna house that features six private rooms, a group room, pool, and hot tub.
Don't Miss This: Maine State House, Maine State Museum, Pownalborough Court House, Swan Island, and Viles Arboretum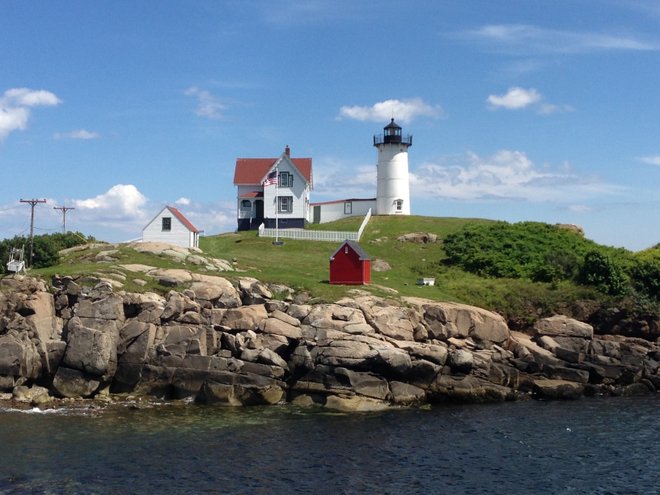 The town of York consists of four villages that include York Harbor, York Village, York Beach, and Cape Neddick. Although tourists flock to the area during the summer months, York is just as beautiful to visit in the fall — and bonus, less crowded. York's Annual Harvestfest attracts locals and visitors for concerts, horse-drawn wagon rides, craft shows, and fireworks. And in late November, tourists can witness the lighting of the Nubble, an iconic lighthouse on the state's coastline. The annual lighting ceremony includes cookies, hot chocolate, music, and an appearance from Santa.
Don't Miss This: Old York Historical Society museum, Stonewall Kitchen Cafe, Nubble Lighthouse, Sayward-Wheeler House — a museum in a former historic 18th-century home — York's Wild Kingdom Zoo and Fun Park, and Mount Agamenticus nature reserve
Hotel Pick: Although it may have a minimum-stay requirement, the oceanfront Stage Neck Inn York Harbor features an outdoor pool, indoor pool, whirlpool, two restaurants, a spa, and lovely grounds with a fire pit and Adirondack chairs — all of which make an extra few nights seem like a no-brainer.
Related Links:
All products are independently selected by our writers and editors. If you buy something through our links, Oyster may earn an affiliate commission.