When it comes to exploring Mexico City, one of the world's largest cities, there are a lot of ways you can ruin a trip. However, while the densely populated capital of Mexico can be intimidating for a number of reasons, it's actually far more user-friendly than you might imagine. Here are 12 easy ways to avoid looking like a rookie when you're planning your first visit to Mexico City.
1. Not Visiting Because You're Scared
Mexico certainly has a reputation for violence and other scary things (earthquakes aren't exactly uncommon here). But Mexico City, by and large, has proven resilient against the rising tide of violent crimes that plague other parts of the country. Certain parts of the city do demand a bit of extra caution, like Tepito, north of the Centro, but most neighborhoods that are relevant to tourists — like the Centro, Roma, Condesa, and Polanco — are more than safe day or night. For a more detailed account of crime in CDMX, check out our detailed report here. To keep yourself safe when it comes to seismic activity, download the Alerta Sismica app, which is part of the city's advanced warning system for earthquakes.
2. Avoiding the Street Food
Mexican cuisine is downright delicious, and a trip to Mexico City puts the entire breadth and depth of the country's culinary offerings at your fingertips. It arguably does this best in public, along the fringes of its plazas, pedestrianized streets, parks, and sidewalks. You can sample fare from every part of the nation — including Oaxaca, Puebla, and the Yucatan — at most major intersections across the city. As long as you follow general food-safety rules, like making sure you consume only cooked, piping hot grub and avoiding items found sitting in water, you'll generally be fine.
3. Waiting to Buy Your Tickets to Casa Azul
Casa Azul (a.k.a. the Frida Kahlo Museum) is easily one of the most-visited tourist destinations in Mexico City. However, lines to enter tend to be long. Do yourself a favor and book your tickets a week or more in advance in order to skip the queue. Plus, remember that you'll need to pay an extra fee to take photographs or videos. This advice is particularly important during Mexico's February art fairs, when thousands of art-loving tourists are in town with Frida's former house and studio on their itineraries.
4. Thinking You'll Walk Everywhere
To be clear, Mexico City is walkable — if you break it down into its much smaller parts. You can easily traipse around individual neighborhoods like Roma, Condesa, Polanco, and the Centro on foot. But walking between these areas would be a fool's errand. Mexico City's sprawl makes L.A. look tiny, and this incredibly horizontal city isn't exactly a seamless flow of one cool spot into another. You'll want to download Uber or another ride-hailing app (fares are incredibly cheap), or hop on the metro or Metrobus, which are safe, generally efficient, and cost around 25 cents per ride.
5. Expecting Peace and Quiet
While Mexico City has its quiet corners, it can be an exceptionally loud place to visit. That means everything from major thoroughfares to hotels located on prime pieces of real estate suffer from serious noise issues day and night. If you happen to be staying in Roma, you can expect raucous bars along many streets adding to the effect. Decibel levels in the city average around 75, though its peak can be as high as 195 in some parts of town, thanks to traffic, stores, outdoor cafes, and street vendors. Admittedly, some of this noise is part of the city's magic. The recorded cry of a tamale vendor and the trucks that blare requests for used mattresses, microwaves, and the like are part of the city's cultural fabric. And if you can't take the noise, head to quieter parts of town, like Condesa, Bosque de Chapultepec, or Parque Mexico.
6. Cutting Your Visit Too Short
We are fierce advocates for the long weekend getaway, but the best way to experience Mexico City the first time is to give it at least a week. After all, this is one of the world's largest cities, and one of its major cultural hubs. You'll find more museums here than any other city on the planet — over 150 in all — and we aren't talking small collections, either. In fact, the National Museum of Anthropology is one of the world's largest and contains a stunning collection of indigenous cultural relics. That's to say nothing of the independent art galleries found across the city, the historic sights of the Centro, the wild nightlife, and day trips to the pyramids of Teotihuacan, the canals Xochimilco, and even the stunningly preserved town of Cholula. If you're in town in February, there are three major art fairs, including Zona Maco and Material, not to mention numerous festivals throughout the year.
7. Expecting Tropical Temperatures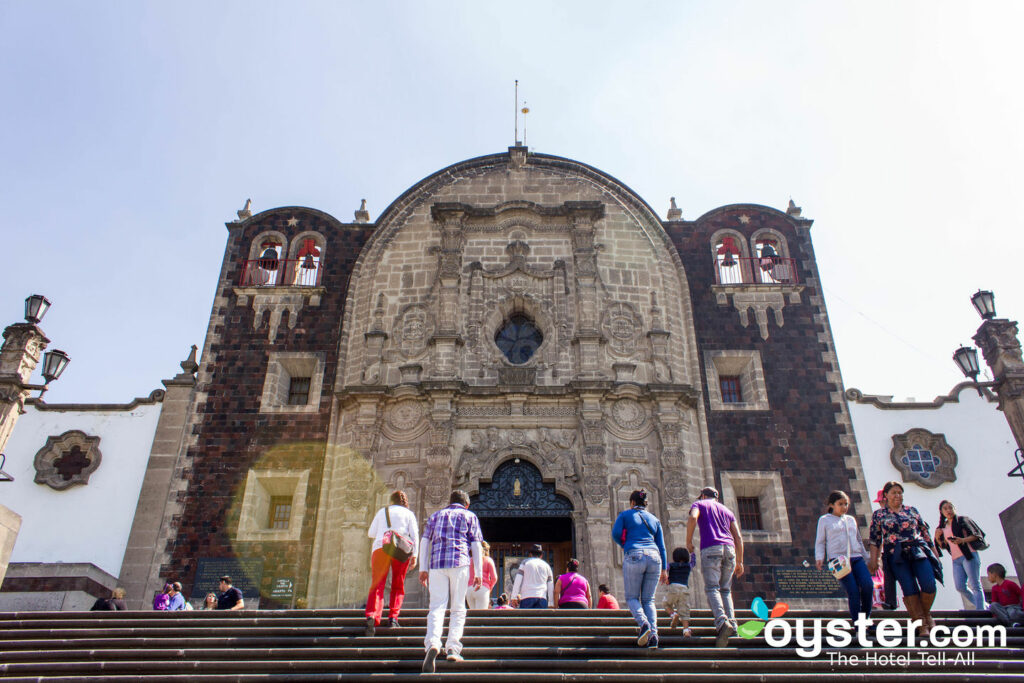 When most travelers think of Mexico, they picture sun-soaked beaches and steamy temperatures. To be clear, that is not the case in Mexico City. The nation's capital sits atop Mexico's high central plateau. Almost a mile-and-a-half above sea level, Mexico City is the eighth-highest capital in the world. That altitude means that even though Mexico City is as close to the equator as the Dominican Republic, temperatures and humidity are low. The weather is generally spring-like year-round, hovering in the high 60s to mid-70s during the day for much of the year. You'll occasionally experience temperatures in the low 80s, but the low humidity means that you could feel drastically different from the shade to the sun. At night, temperatures range from the upper 40s to high 50s for the most part. Additionally, the city experiences distinct wet and dry seasons, with rains lasting from May through October. These generally occur in the late afternoon and early evening.
8. Avoiding the Streets at Night
As we've previously stated, Mexico's violent reputation doesn't quite hold in the typically visited parts of Mexico City. That being said, staying in your hotel room all night out of fear would be a disservice to your overall experience. This city is just as lively at night as it is during the day. And while you will want to exercise caution in parts of the Centro, definitely check out the mariachis in Plaza Garibaldi and at Salon Tenampa. Around Palacio de Bellas Artes, bars and restaurants buzz until late, while locals of all stripes collect in the Alameda. You'll also spot lines out the door at Churreria El Moro — the original branch is open 24 hours a day and sits a few blocks south of Palacio de Bellas Artes on Lazaro Cardenas. Elsewhere, the nightclubs of Polanco go hard until late, and the bars of Roma and the Zona Rosa make for equally wild nights.
9. Waiting Until the Last Minute to Book Your Day of the Dead Trip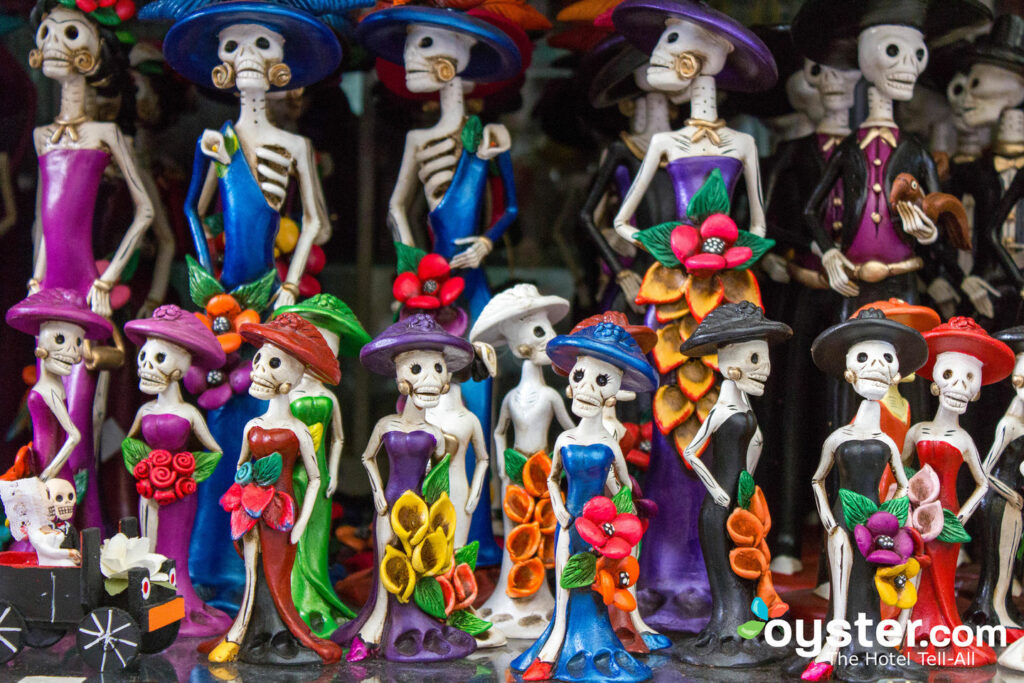 Day of the Dead is one of the most well-known Mexican holidays and the festivities around this day have been perpetuated throughout the world in colorful images. Calaveras and Catrinas in bright, stylized patterns are worldwide design trends with their origins in Mexico. And while it's a time when Mexican families tend to gather, it still manages to be a festive, spectacular event. Mexico City's Day of the Dead parade is one of the most spectacular in the country. Keep in mind that the streets will be very crowded at night, especially in the Centro and around the Zocalo. With that in mind, you should know that flight prices and hotel rates tend to rise at this time of year, so do yourself a favor and book well in advance.
10. Not Planning Day Trips
While Mexico City itself is packed with plenty of food to taste, sights to see, and museums to explore, there are several easy day trips that are also worth your time. The pyramids of Teotihuacan — some of the best preserved examples of pre-Hispanic architecture in all of the Americas — is a major must-see. The largest, the Pyramid of the Sun, can be climbed and offers gorgeous views. It's an easy one-hour bus ride from Terminal del Norte. Xochimilco, located in the extreme south of Mexico City, is another great day trip. Here, carousing groups of friends sip beers while floating on colorful boats that meander through the canals. Cholula, a colonial college town in the state of Puebla, also makes for a fun day trip, with as many churches as there are days in the year. Check out the Shrine of Our Lady of Remedies, which dramatically sits atop the largest pyramid in all of Mexico (although its buried under layers of earth).
11. Skipping the Local Mercados
Like many cities around the world, parts of Mexico City are gentrifying at a head-spinning clip. Thankfully, even in the upmarket parts of town, like Coyoacan, Roma, and Juarez, there are mercados that bring together a true-to-life cross-section of this diverse city. Some of our favorites include Mercado de Coyoacan, which — even with its touristy trappings — still manages to have a locally infused pulse, as well as Mercado de San Juan, Mercado Sonora, and Mercado Juarez. You'll find authentic Mexican fare, dizzying arrays of produce and dried goods, and a lively vibe that can't help but put you in the right mood. And if you're not into the traditional markets, Roma has a trendy gastro-market, called Mercado Roma, and hosts fashion-centric markets on weekends where indie designers sell their wares alongside foodie stalls.
12. Not Knowing a Bit of Spanish
You don't need Spanish fluency to get by in Mexico City, but this massive metropolis certainly isn't Cancun, Cabo, or Puerto Vallarta. What we mean is that the tourist dollar speaks the loudest in those destinations. However, Mexico City is one of Latin America's financial, entertainment, and cultural hubs, and those coming from north of the border don't provide the same economic pillar as in other, strictly-for-tourists destinations in Mexico. You'll definitely meet plenty of people across the city that can communicate in English, but knowing a bit of Spanish will go a long way.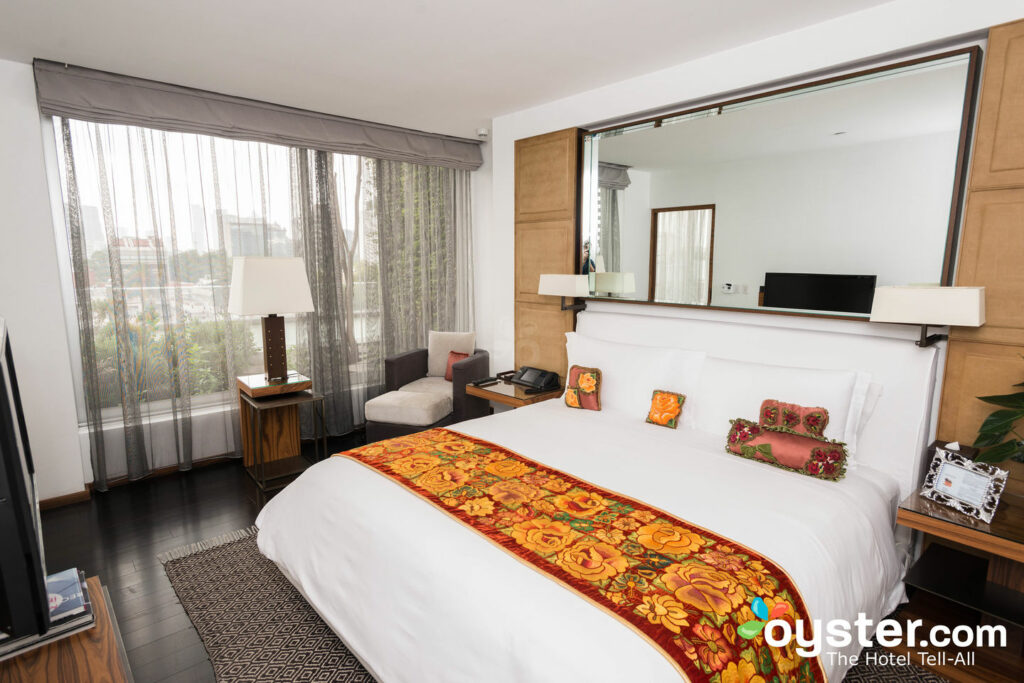 The 35-room Las Alcobas is a jewel of a boutique hotel that's right at home in Polanco, one of Mexico City's poshest neighborhoods. The intimate property is within an easy walk of upmarket restaurants, bars, and boutiques, and Museo Jumex and Museo Soumaya are both nearby as well. Perhaps no surprise given its small stature, the atmosphere here is intimate, though Las Alcobas' gourmet restaurants draw local foodies as well as guests. Modern rooms are tricked out in sober, sharp decor and feature high-tech touches, while the stylish spa uses indigenous products in many of its treatments. Special services include bath butlers and free wake-up calls offering guests a choice of coffee, tea, or smoothie. Keep in mind that children under 7 aren't allowed at the hotel.
You'll Also Like:
All products are independently selected by our writers and editors. If you buy something through our links, Oyster may earn an affiliate commission.