The only downside to booking a room that comes with free massages? The fact that on future hotel stays, the squirreling away of sewing kits, mini bottles of shampoo, and other in-room freebies may not bring you quite the same level of glee as it once did. Now that you've been primed for the risk involved, you're ready to read about 11 hotels around the world that include free massages and other spa treatments (some daily!) in their rates. That cute click-y hotel-branded pen and matching pad of paper will forever be not as cool.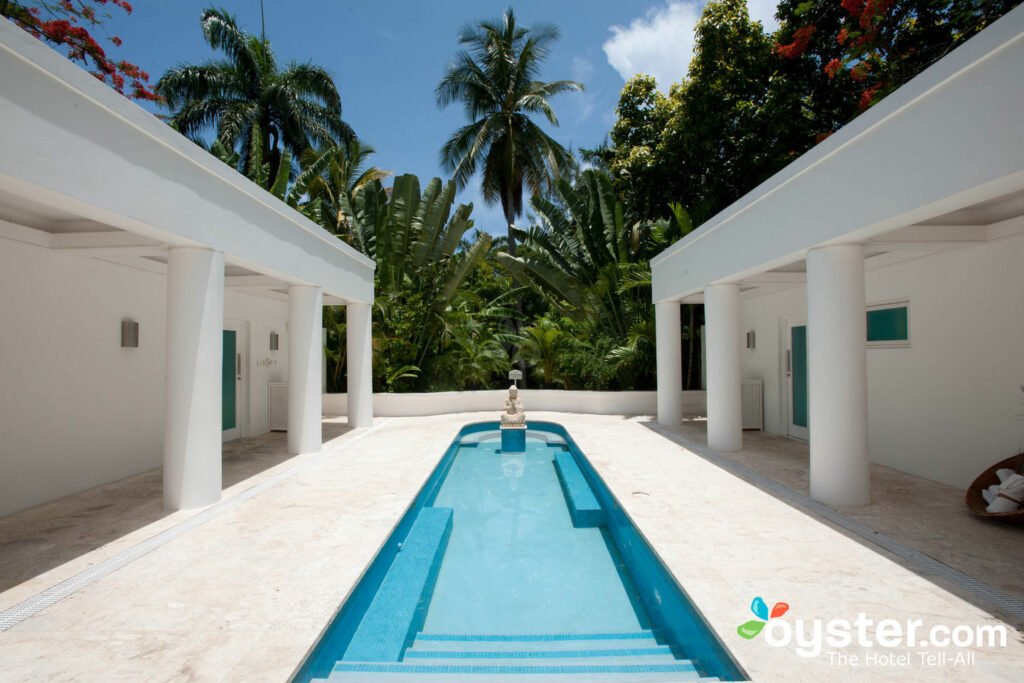 Late last year, the iconic Jamaica all-inclusive brand Couples debuted eight Spa Villas at the Tower Isle outpost in Ocho Rios. The rooms themselves are pretty fantastic (private sun terraces and plunge pools and all that), but, honestly, their tangible features pale in comparison to their real perk: unlimited treatments at the resort's gorgeous Oasis Spa. A spa concierge is even on hand just to help Spa Villa guests plan their custom treatment schedule — again, all-out access to Oasis Spa's full menu is included in these rates, folks — and a dedicated spa therapist remains on stand-by throughout their stay. With such a busy spa schedule, would one even have time for all of Couples' other free stuff: catamaran cruises, glass-bottom boat rides, snorkeling, scuba diving, tennis, horseback riding…?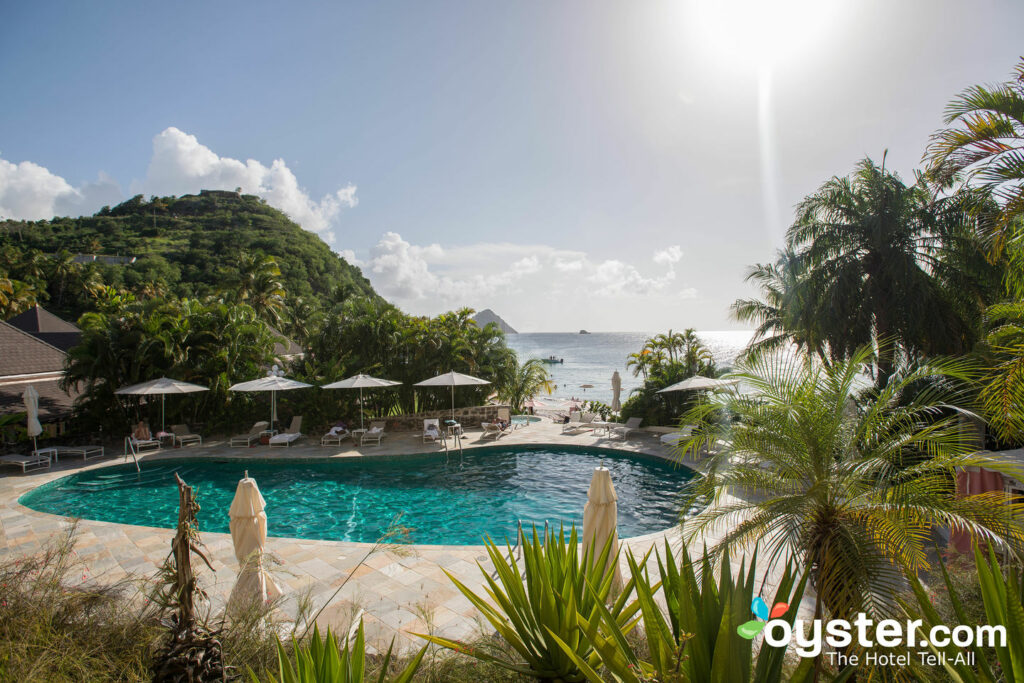 All-inclusive rates typically cover food, drinks, and activities, but rarely do they include daily spa treatments. But this secluded St. Lucia wellness retreat with a luxury vibe breaks the mold. Not only do guests get one 50-minute treatment per day (excluding arrival and departure day), they get them in what is the largest and arguably the best spa on the island. BodyHoliday's spa is a hilltop palace dedicated to wellness, offering a daily list of special treatments such as acupuncture and Buqi healing (clears the mind). In those 23-odd hours between daily spa treatments, guests can partake in all the other free activities: spin class, yoga, tai chi, snorkeling, sailing, and scuba diving (shore dives), to name just a very few.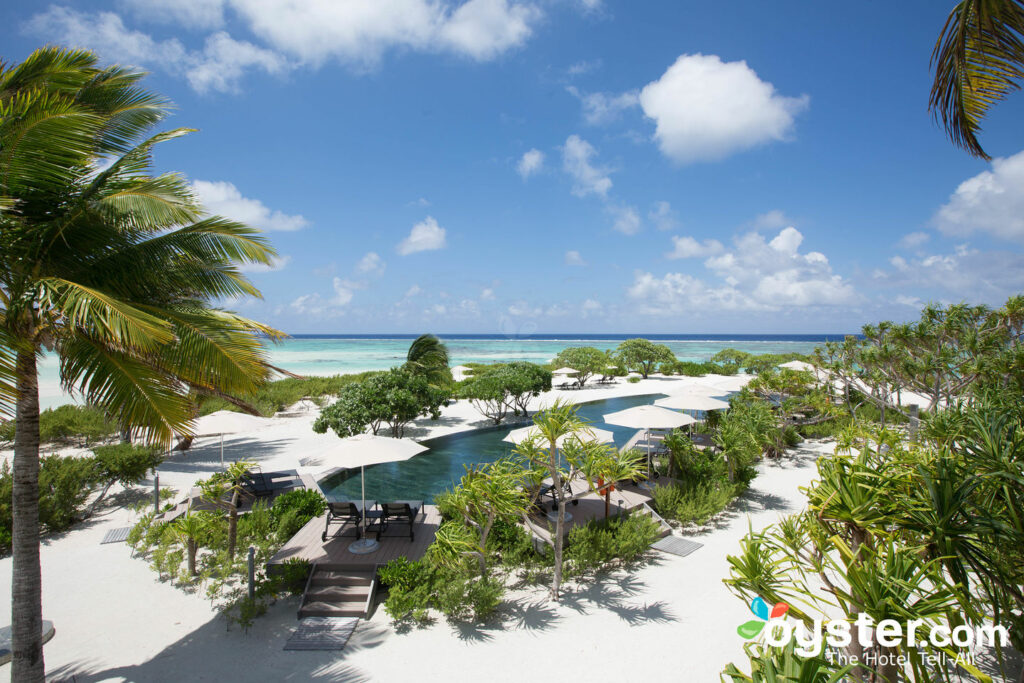 One of the world's most exclusive private island retreats, The Brando is an uber-luxury resort with sustainable design and generous all-inclusive services. The no-expenses-spared offerings include cuisine from a Michelin two-star chef, unlimited activities (like exploring the lagoon in a Polynesian outrigger canoe), 24-hour room service, and — like, BodyHoliday — one 50-minute spa treatment per guest, per day. Treatments take place in architecturally unique tree-house-like pods surrounding the holistic spa's tranquil lagoon, which is dotted with lily pads and lotus flowers.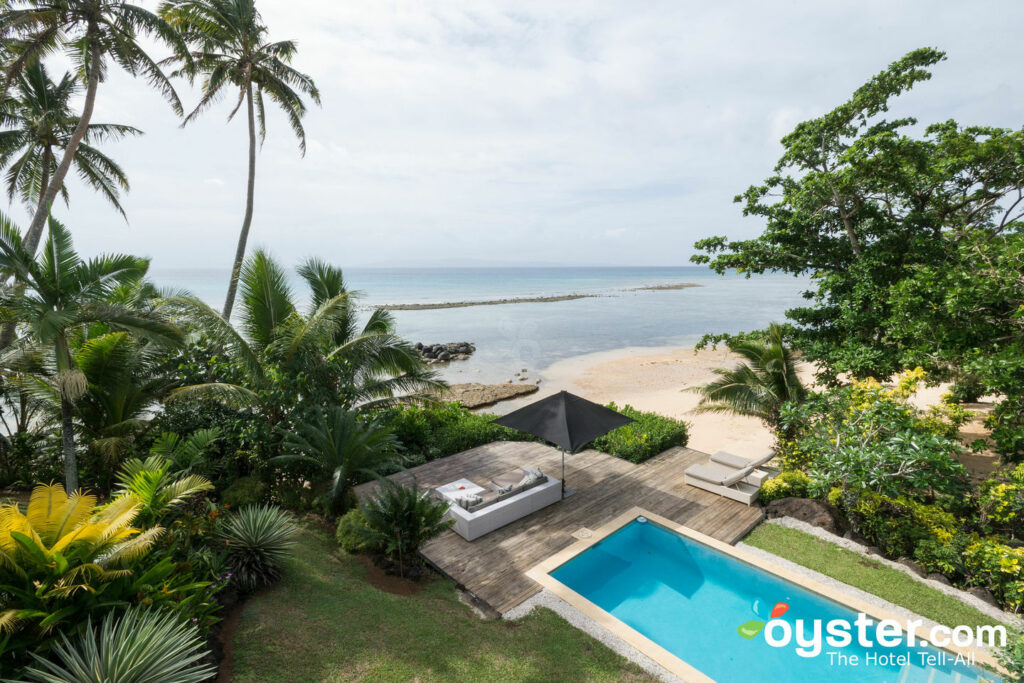 The arrival process at Taveuni Palms Resort — like everything else at this exclusive property — is unforgettable. Staff members gather around the front entrance to welcome guests with traditional Fijian songs and salu-salus (intricate Fijian leis), and immediately escort them to their private villa, where welcome drinks — and free hour-long flight recovery massages — await. However, the intro massage is the extent of Taveuni's free spa services, and the hotel's list of free activities (snorkeling, mountain biking, kayaking, and cooking classes) isn't as lavish what's on offer at Couples, the Brando, and BodyHoliday.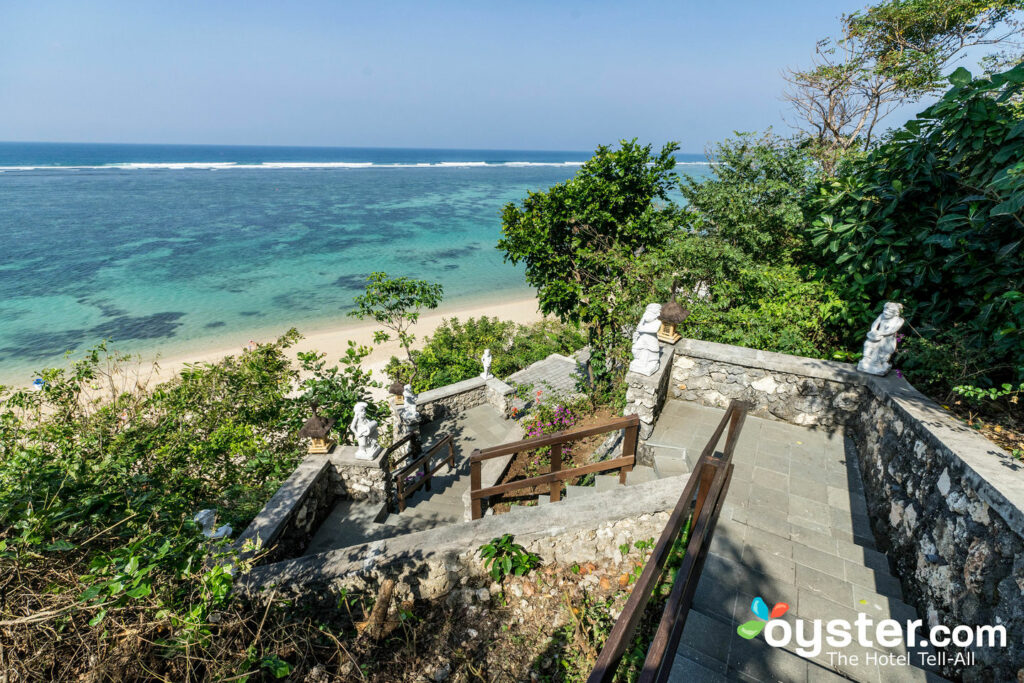 Set on 20 acres of gorgeous tropical gardens bursting with kamboja trees and colorful flowers near Nusa Dua, Samabe Bali draws travelers who want to get away from it all. The property's all-inclusive package (called Unlimited Privileges) is one of the most comprehensive in the area. It includes 24-hour food and drink, butler service, and one daily activity — cultural excursions like sunset tours to Uluwatu temple, cooking classes, and one-hour massages at the spa. But you don't have to be an all-inclusive guest to take the hotel's kayaks, snorkel gear, catamarans, and stand-up paddleboards out for a spin for free at the private sandy beach, or access the tons of free daily classes offered through the fitness center, including yoga and tai chi on the beach.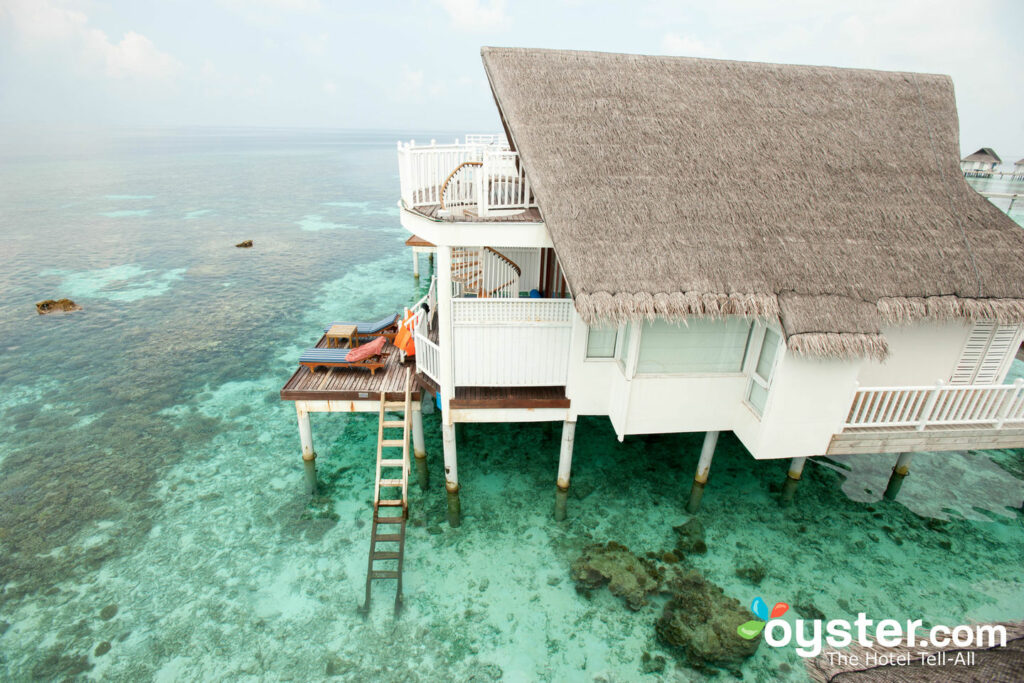 Yes, it costs a small fortune to even get to the Maldives and once you get there, Centara Grand Island ain't exactly cheap…many room rates are in the quadruple digits. But, for what it's worth, few Maldives resorts offer as many free services as Centara. Guests get a $100 daily credit — equal to a 30-minute massage — at the upscale spa, which features hydrotherapy pools and a steam room. Also free: non-motorized water-sports rentals (snorkels, kayaks, and peddle boats), banana boat and tube rides, windsurfing lessons, and property-wide Wi-Fi. One free excursion, such as a sunset cruise, fishing trip, or snorkeling tour, is included, and parents can also drop children (right before their daily spa treatment, perhaps?) at the kids' club, free of charge.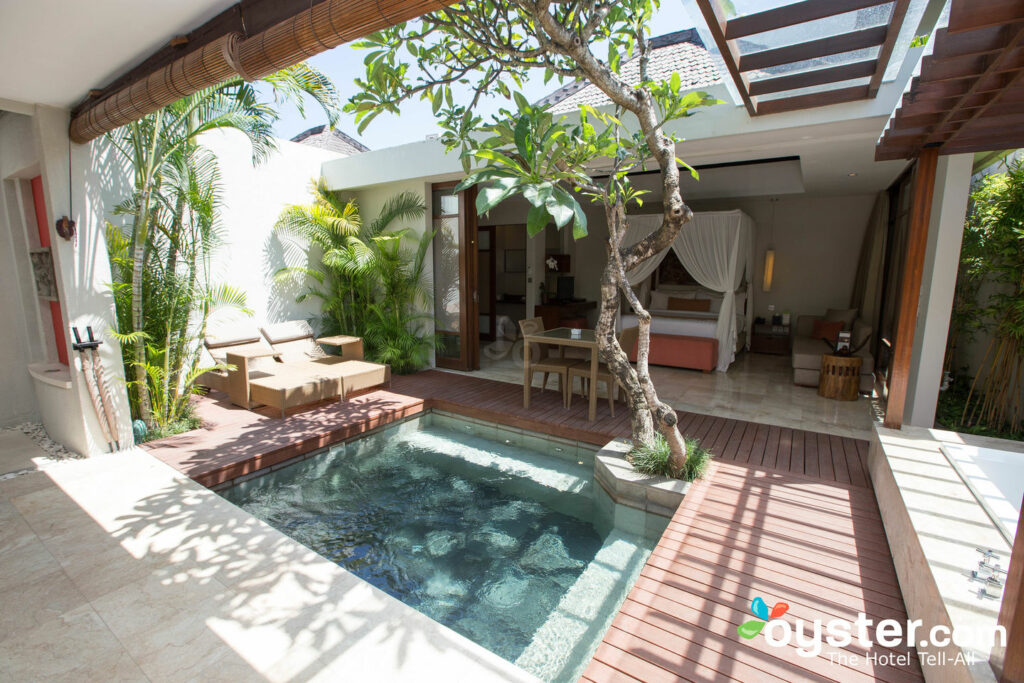 Whereas most of the hotels we've featured so far have been large beach resorts, the Amala is a 15-room boutique hotel surrounded by lush grounds in Seminyak, about a 10-minute drive from the Bali coast. Every element is designed with tranquility and restoration in mind, from the health-conscious organic restaurant to the beautiful spa center, from the outdoor mineral pool with hot tub to the on-site wellness room for yoga and meditation. In keeping with this theme, many rates come with free daily one-hour spa treatments, like Balinese massage, foot reflexology, or a combo treatment, per person. Many past guests report that Amala's massages are some of the best they had in Bali.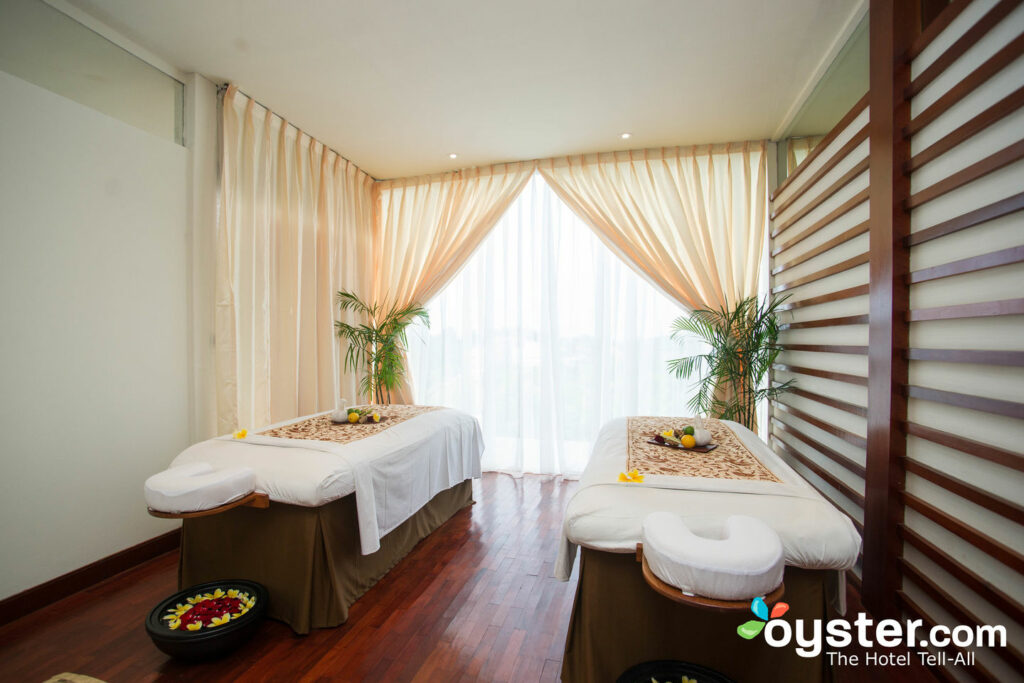 The Anantara Seminyak Resort & Spa is one of Bali's most luxurious resorts, and one of the top places to stay in Seminyak. Located right on the beach –with ocean views from many rooms, both restaurants, and the infinity pool — the hotel feels simultaneously modern and traditionally Balinese in its sleek, Zen-inspired style with clean lines and natural materials. All 60 rooms are large, luxe suites decorated outfitted with high-end amenities (surround sound, espresso machines, minibars, bathrobes and slippers, private balcony with deep whirlpool tubs). Anantara's Penthouse has it's own private pool with panoramic sea views, as well as a personal butler, fully-equipped kitchen with Smeg appliances, and free perks like breakfast, cocktails, and daily spa treatments. (Convenient for that lucky Penthouse occupant, Anantara's spa is also located on the rooftop.)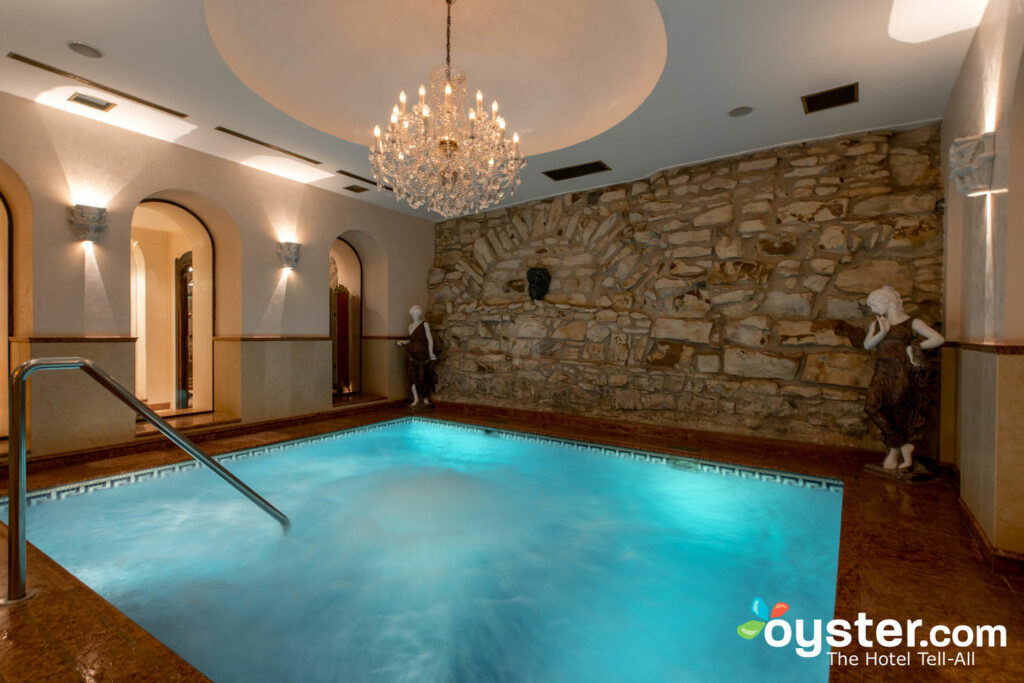 Housed in a UNESCO-protected Baroque building from the 1600s with sumptuous Old World interiors, the Alchymist Grand Hotel & Spa is a luxury hotel in Prague's charming and historic Mala Strana neighborhood. The full-service spa is situated in a subterranean grotto, and includes a sauna, steam room, and plunge pool with underwater jets. The spa's menu focuses on Balinese-style treatments, and each guest is entitled to one free massage, facial, manicure, or pedicure.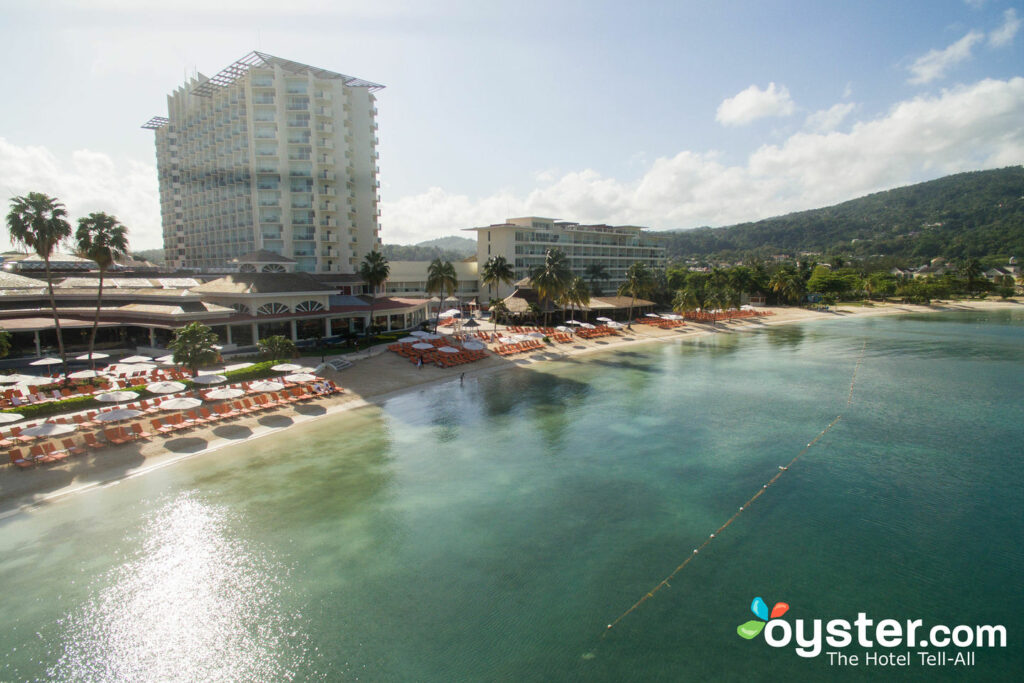 In terms of scale, features, and extravagance, Moon Palace gives Vegas joints a run for their money. The 705-room behemoth has put luxury (in droves) into the all-inclusive model, and it shows throughout. The sleek beach-house-inspired rooms have marble bathrooms and balconies with water views, as well as liquor dispensers, and welcome wine. Concierge Rooms come with extra perks, such as private candlelight dinner, dedicated beach lounge area with waiter service, and two free 25-minute massages.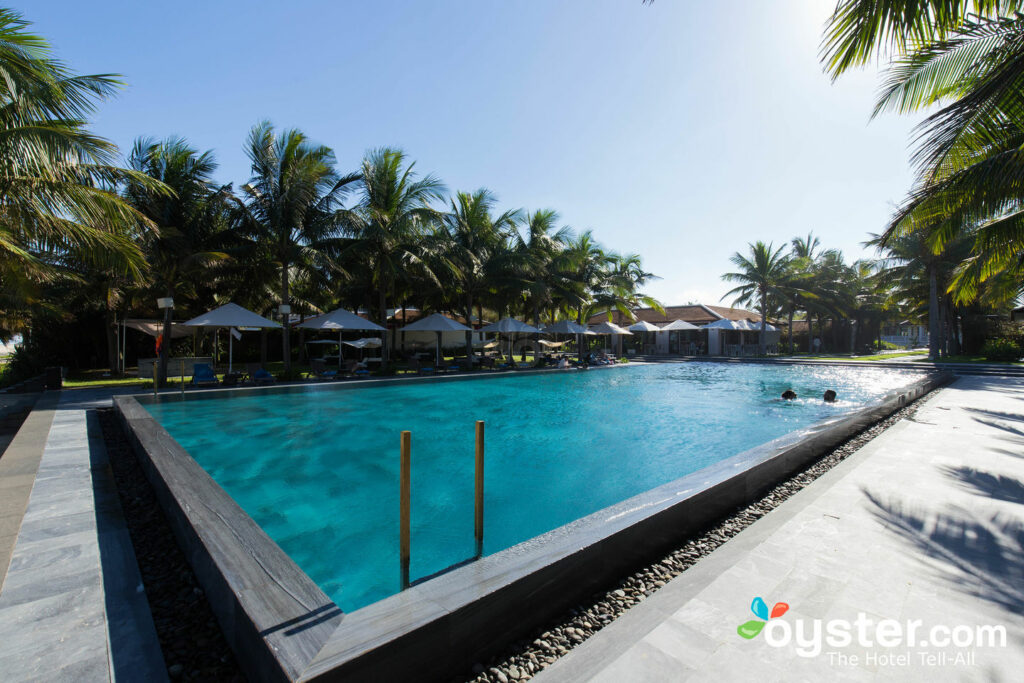 Fusion Maia Da Nang is a stylish spa resort with a focus on health and relaxation, located on the beach between the Vietnamese city of Da Nang and the charming market town of Hoi An, a UNESCO World Heritage site. Each of Fusion's 87 villas has its own private pool and courtyard garden with outdoor furnishings. The spa is the highlight here; it has 16 treatment rooms as well as a pool, relaxation areas, a sauna, a steam room, and its own gardens. A variety of treatments are offered, including massages, facials, salon services, and energy therapies. Guests are entitled to free spa treatments every day during their stay. Breakfast is also free, and guests can choose to have it whenever and wherever they want. Three restaurants include a fine-dining option for dinner, a tea lounge, and a bar by the pool. Yoga classes are held outdoors by the beach, and the modern fitness center overlooks the outdoor pool.
Even on a spa vacation, there's never a bad time to add some self love to your skin routine. Bring along this deep pore cleansing mask to make the best of your stay.
You'll Also Like:
All products are independently selected by our writers and editors. If you buy something through our links, Oyster may earn an affiliate commission.