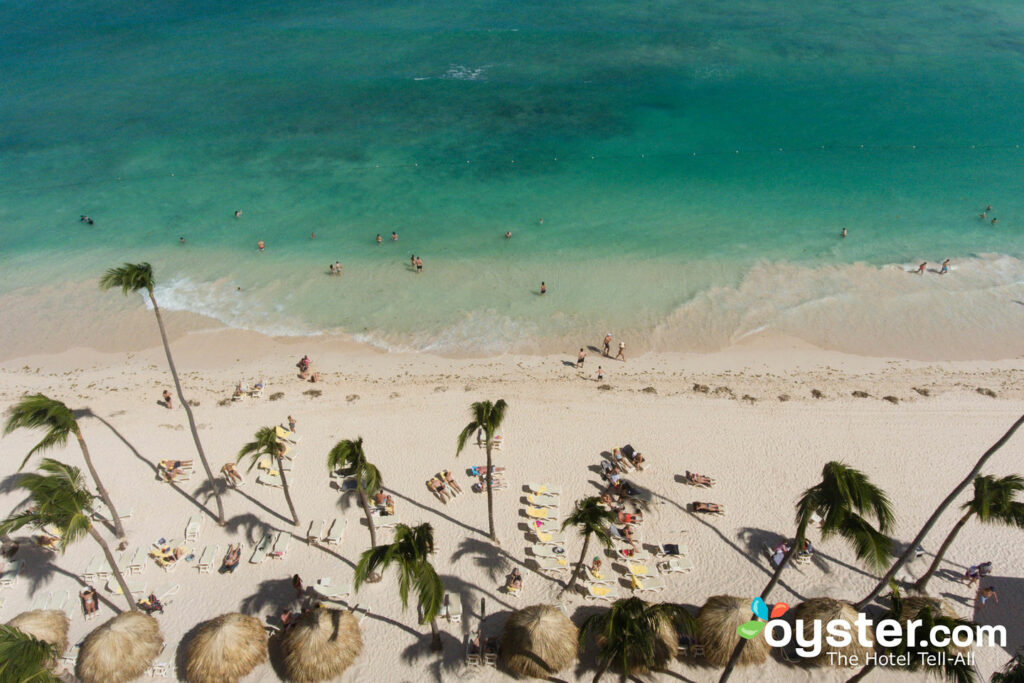 Until the 1970s, Punta Borrachon (Drunkard's Point) was about a five-mile stretch of powder-white beaches with sparkling blue water, dense foliage with a few fishing villages, and no modern infrastructure. A group of forward-thinking American developers purchased the land and renamed it Punta Cana, setting off a chain of events and building boom that totally reshaped tourism for the Dominican Republic. Today, Punta Cana encompasses Cap Cana, Macao, Bavaro, El Cortecito, Cabeza de Toro, Arena Gorda, and Uvero Alto -- and is one of the most popular vacation spots in the Caribbean. It still has the idyllic beaches, but it's now also home to five-pearl all-inclusive resorts (one designed by Oscar de la Renta), an international airport, and epic nightlife. There are a few things to keep in mind before visiting Punta Cana, so that you can make the most of your trip. Read on for our 10 most important tips.
1. Most of the resorts in Punta Cana are all-inclusive.
By some estimates, 90 percent of the resorts in Punta Cana are all-inclusive. That means travelers pre-pay for packages that include room rates, food, alcohol, and some entertainment. There are great deals to be found and there's nothing more relaxing than leaving your wallet in the room safe before a night of eating and drinking. Note that some resorts do have sneaky extra charges for a la carte restaurants or imported alcohol. We love that the rates at Excellence El Carmen cover specialty dining, premium alcohol, lobster, the spa's hydrotherapy circuit, and a weekly Dominican Beach party. You can even take home the alcohol in your free minibar.
You Might Also Like: What a Week-Long All-Inclusive Vacation Costs in Top Destinations
2. Bring cash for the airport and tips in Punta Cana.
Even if you've booked an all-inclusive resort (and you probably did), you're still going to need some cash. Don't worry about exchanging U.S. dollars for Dominican pesos, as dollars are accepted almost everywhere in Punta Cana and the exchange rate is close enough if you're planning on making small purchases like souvenirs. At the airport, Americans are required to purchase a $10 visitor's card, valid for 30 days. Payment is required in cash, and if you pay with a larger bill, you'll get your change in U.S. currency. At the resort, expect to tip as you would in the U.S. A few dollars should be given to anyone who handles your bags and to the housekeeping staff. You're not expected to tip for every bottle of beer at the bar, but do tip at the end of the night, especially if you're ordering complicated cocktails.
3. Punta Cana's beaches are legit.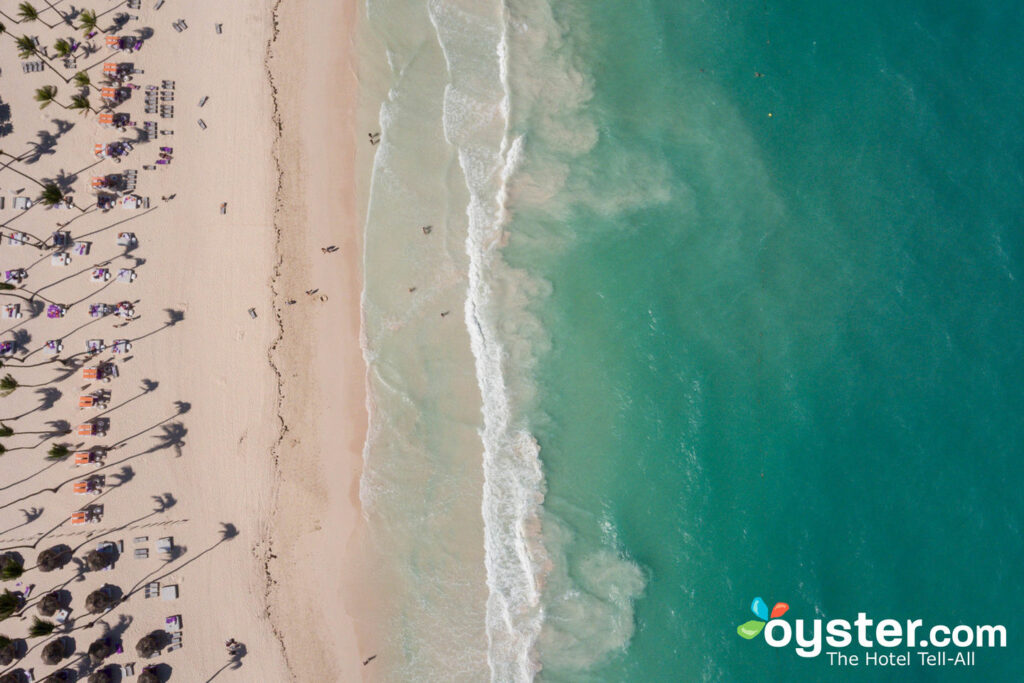 Punta Cana's beaches are what made the area famous, and everything that's said about the soft white sand, clear blue water, and coral reefs is absolutely true. There are 10 different beaches in the immediate area, and several different ways to explore them: by foot, horseback, Jeep tours, or getting out on the water with a scuba or snorkel tour. Watch for flags that mark dangerous surf conditions. Lifeguard towers are dispersed along some of the beaches, but not all.
4. Rain in Punta Cana rarely lasts for very long.
For the majority of the year, the weather in Punta Cana is sunny and in the 80s. Temperatures spike slightly in the summer months and hurricane season usually hits in September and October. That said, you can usually expect pleasant weather with a few unexpected and strong rain showers. The rain seems to go as quickly as it comes and adds a little excitement to the pool scene.
5. Discos and nightclubs are everything in Punta Cana.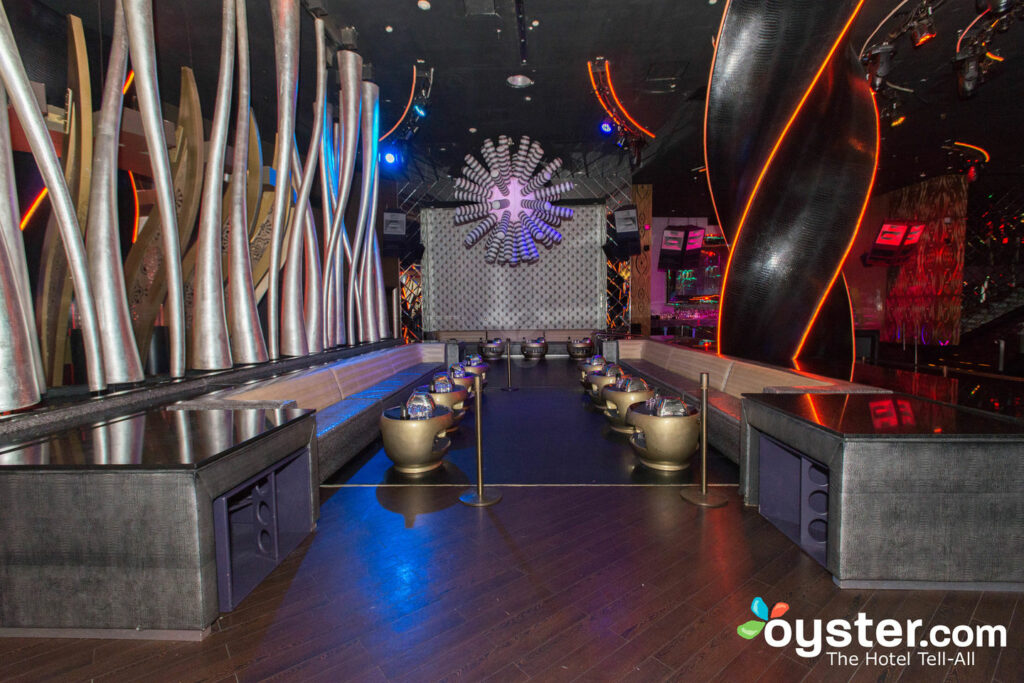 Dominican culture is serious about music and dancing, so it's no surprise that resorts usually include a disco that stays open well into the wee hours. Budget-friendly resorts might have little more than a DJ booth and a dance floor, but higher-end counterparts go all out with light and smoke shows and lounge-like setups. Note that music requests can and should be made.
6. Taxis are expensive.
Hiring a taxi is almost prohibitively expensive unless you have a large group to split the costs. The airport is about a 30-minute drive from most of the resorts, so arranging an airport transfer with the hotel is usually the smartest and cheapest option. Many visitors don't leave their resort once in Punta Cana, since there isn't a main strip or tourist area like you'll find in Montego Bay or Cancun. It's over a two-hour drive to the capital city of Santo Domingo. Uber is not yet available in the Dominican Republic.
7. Don't overlook the spas at Punta Cana's resorts.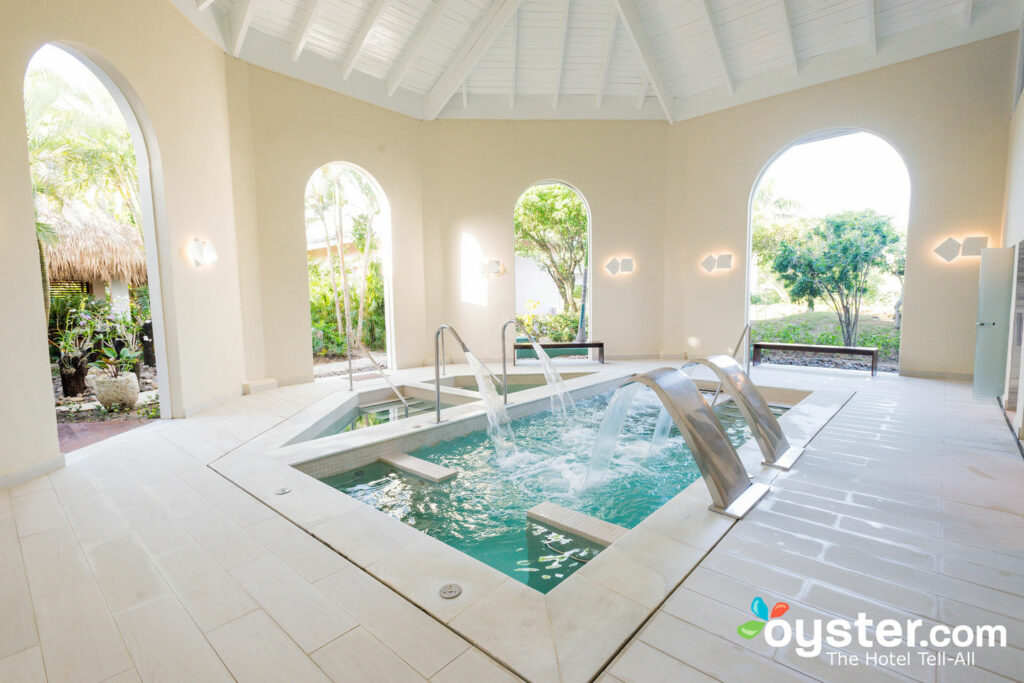 Spa treatments generally cost extra (even with an all-inclusive plan), but many resorts offer free access or day passes to their hydrotherapy circuits which can include open-air pools, whirlpools, steam rooms, saunas, and relaxation areas with fresh fruit and tea. Zoetry Agua Punta Cana makes excellent use of the spa's garden setting and Majestic Colonial Punta Cana sells a day pass for guests who want to experience the spa's ice fountain and sensory showers. All guests at Excellence Punta Cana get free access to the gorgeous hydrotherapy circuit in the spa that was remodeled in 2017.
8. Sip some mamajuana.
That's mamajuana, not marijuana. Mamajuana (sometimes written as mama juana) is a traditionally homemade alcoholic drink with rum, red wine, honey, and local leaves and bark. The flavorful concoction is thought to be an aphrodisiac and is jokingly referred to as liquid Viagra, though it was originally invented in the 1950s as a tonic for cleaning the kidneys and aiding in digestion. Today, you can purchase bottled mamajuana or make it yourself. Excellence Punta Cana has a small weekly workshop with all the materials for guests who want to make their very own souvenir bottle.
9. Nudity is a no in Punta Cana (except your private pool).
The Dominican Republic is mostly a Catholic country and it's against the law to be nude or topless in public. Of course, you may see a few nipples on the beach or at the adults-only pools at party resorts like Hard Rock Hotel & Casino or Breathless, but it's best to cover up as a sign of respect. You're not likely to get in trouble for removing your top, but if you truly want to avoid tan lines, book a room with a private rooftop plunge pool at Excellence El Carmen.
10. Seek out Dominican food.
One of the main complaints of staying at an all-inclusive resort is the lack of local culture, and that can feel like a problem in Punta Cana. Resort restaurants tend to cater to a wide variety of palates and offer international fare like Japanese, French, and Italian. While we're not complaining about too much variety, we do think it would be a mistake to skip out on Dominican fare, made with a combination of Spanish, indigenous Taíno, and African influences. Many resorts offer Dominican dishes as part of their buffet spread. Look for fried green plantains, rice and beans, and pastelitos (like mini empanadas). Chivo is a rich goat stew. Desserts using tropical fruit and cream are especially popular and Presidente is the local brand of beer.
Whether you're after upscale indulgence at excellent restaurants and bars, a beautiful beachside pool, or a stunning beach, Le Sivory Punta Cana by PortBlue Boutique is easily one of Punta Cana's best adults-only options. One of our favorites when we last visited the Dominican Republic, this quiet and tranquil all-inclusive resort is the kind of place where you can really unplug. It's a nice change of pace from the typical area resorts, and the contemporary style is flawless.
Everyone that's been to Punta Cana knows that the sun down there can be dangerous, even when it feels like you're not burning at all. Lather on the Supergoop! sunscreen and keep that skin healthy.
You'll Also Like:
All products are independently selected by our writers and editors. If you buy something through our links, Oyster may earn an affiliate commission.