Jaw-dropping cliffsides and scenic stretches of sand are a fool-proof formula for a gorgeous vacation spot. Add in historic sights, comfy hotels, and quaint town centers and it becomes the ultimate getaway. Fortunately, this isn't just a thing of fantasy, as Europe has several cities and regions with all (or most) of the above. We've rounded up the most stunning coastal destinations throughout Europe so you can make the dream trip a reality.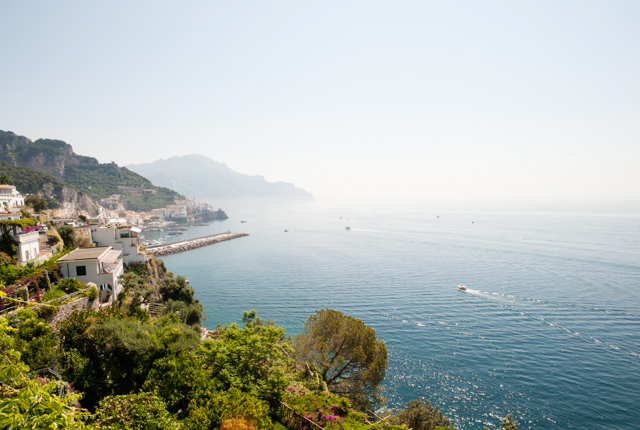 Featuring rugged cliffs dotted with colorful buildings abutting the blue waters of the Mediterranean Sea, the Amalfi Coast is a clear standout for breathtaking coastal destinations. Sure, cities like Amalfi and Positano can get packed with tourists in the summer, but travelers head here time and time again for the scenic vistas that span 34 miles (55 kilometers) along Italy's western coast. Centuries-old churches, delicious sea-view eateries, and pebbly beaches line the region, making it a suitable getaway for history buffs, romancing couples, and adventuresome families. Book a boat tour to enjoy the coastline from a different vantage point.
A Luxury Hotel Pick:
Whitewashed Cycladic architecture with blue accents, steep cliffs, and infinity pools overlooking the Aegean Sea combine to a picture-perfect effect in Santorini. Arguably the most famous of the Greek islands, Santorini is packed with honeymoon-worthy hotels, snorkeling opportunities, and tavernas serving up fresh fish, aubergine salad, and ouzo. You're sure to see many other tourists in the towns of Oia, Fira, and Firostefani, but they're charmingly traditional and a must-visit for a beautiful coastal trip to Greece.
A Romantic Hotel Pick:
An extremely popular vacation spot, the Algarve draws (at times, hordes of) tourists with its 300 annual days of sunshine, spectacular rocky coastlines, and easy access from many European locales. Spanning the entire southern coast of Portugal, the towns offer historic and architectural attractions, great surfing, and yummy pastelarias. Cities range from the relaxed and relatively less-built-up Sagres, to the pub- and nightlife-filled Albufeira, and as such, there's something for everyone here.
A Boutique Hotel Pick: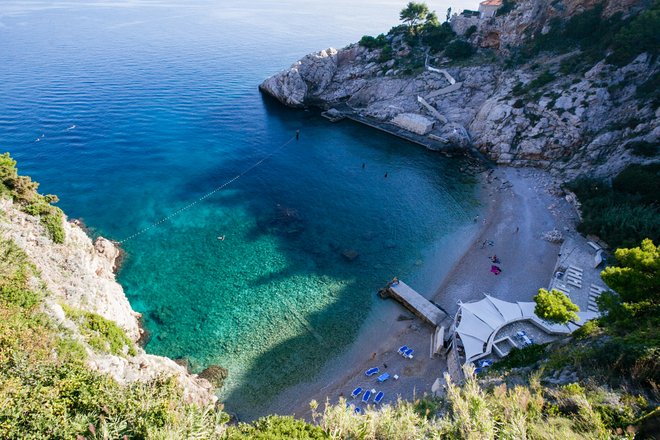 There's a reason Croatia has been showing up all over your Instagram feed and Pinterest travel boards — it's stunning. That's certainly the case for southern city and UNESCO World Heritage Site, Dubrovnik, which runs against the Adriatic Sea. It's particularly well-known for its pedestrian-only Old Town that's surrounded by 16th-century built walls, as well as its striking views over the red clay-tiled roofs and beaches that are great for sunbathing and swimming.
A Luxury Hotel Pick: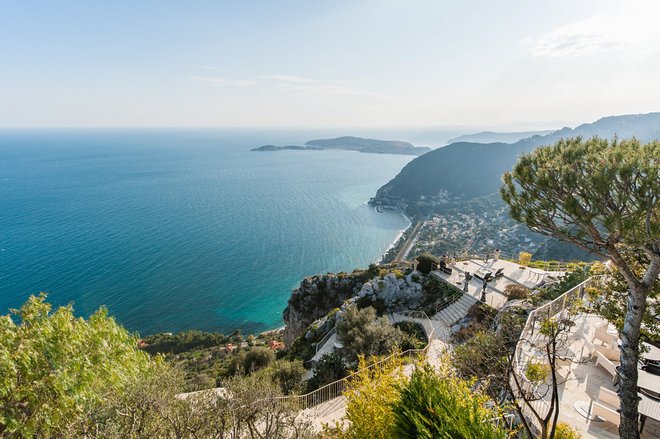 Encompassing the glamorous retreats of Cannes, Nice, and Saint-Tropez, the French Riviera is a gorgeous stretch of France's southern coast next to the Ligurian Sea. Travelers can choose from a beachside stay surrounded by yachts in Antibes, or a hilltop setting in Eze for jaw-dropping sea views. The film festival in Cannes, Monte Carlo Casino in Monaco, and medieval sites in Menton are all major pros of the region, as well.
A Romantic Hotel Pick:
Comprising five coastal villages within the Italian Riviera, Cinque Terre is a rugged stretch of coast that's a designated UNESCO World Heritage Site. Speaking to its popularity, the region has to limit how many visitors are allowed each year to keep the beautiful towns preserved. Craggy seaside cliffs, colorful houses perched on hills, and hiking trails between villages make this destination so dreamy you may have to pinch yourself to make sure you're awake.
A Luxury Hotel Pick:
Although winters in Copenhagen, Denmark are harsh, the city is practically overflowing with attractive qualities. The design-savvy and colorful Scandinavian style is on display throughout; restaurants serve some of the most delicious and gourmet fare; ample parks dot the city; and picturesque architecture can be found in historic palaces and churches. It sits along the strait that separates Denmark from Sweden, though most visitors will be more impressed with the oft-photographed Nyvahn canal, which is lined by a collection of colorful row houses and cafes.
A Luxury Hotel Pick: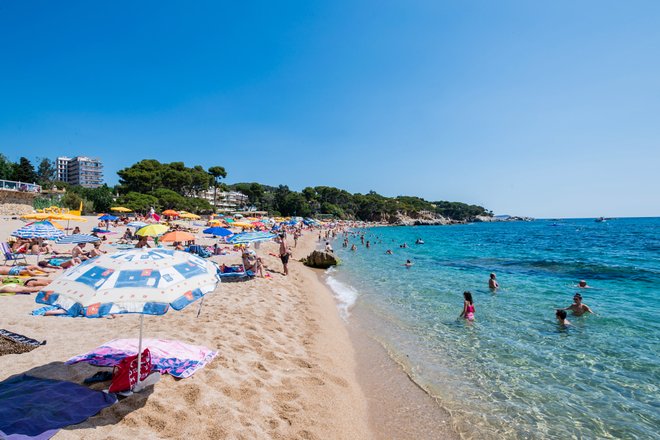 Just south of France's eastern coast, the Costa Brava region is often helmed as Spain's prettiest coastline, thanks to its lovely beaches, rocky coves, and hiking paths that overlook the Mediterranean sea. Warm summers and mild winters mean it's suitable for year-round vacationing, while its mix of small, traditional towns and all-out resort areas allow travelers to find a locale within the region best-suited to their tastes.
An All-Inclusive Hotel Pick: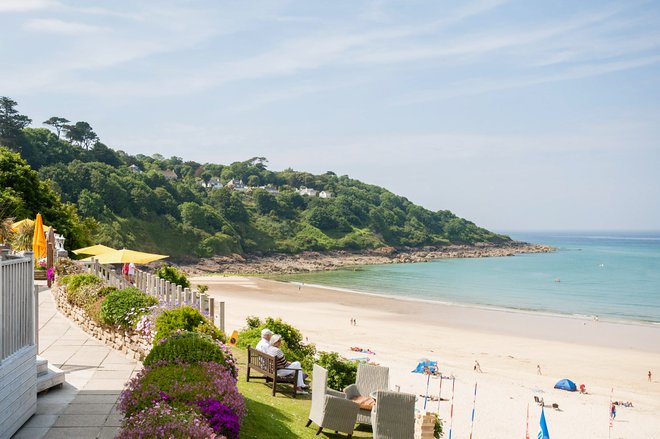 Occupying the southwestern peninsula of England, Cornwall is a lovely coastal region along the English Channel. Cornwall features over 400 miles of scenic coastline, and the landscape is filled with jagged cliffs, beautiful sandy beaches, greenery-filled parks and gardens, and several historic castles and churches. St. Ives and Newquay are particularly popular with tourists, as is the Land's End Landmark that marks the westernmost point of the region.
A Romantic Hotel Pick: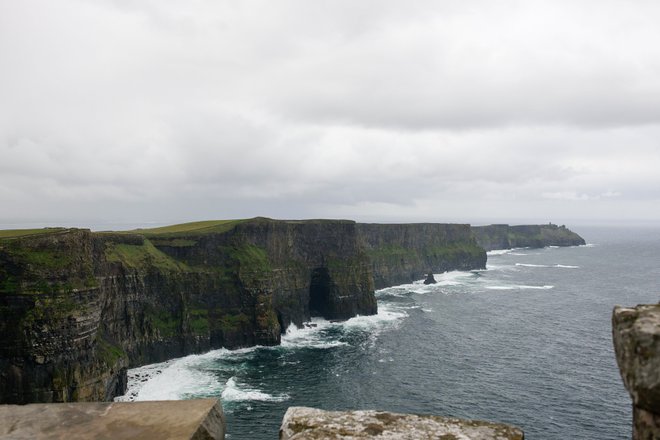 With grass-topped rugged crags that plunge into the dark blue waters of the Atlantic Ocean, the Cliffs of Moher are often the image conjured when thinking about Ireland. It's one of the country's most-visited attractions (nearly 1.5 million visitors in 2016), and for good reason. At its highest point, the cliffs reach 214 meters (702 feet) high, and the O'Brien's Tower observatory provides a great vantage point over the magnificent natural landscape. The vistas are particularly magical at sunset on a clear day, and charming nearby towns provide a glimpse of Irish culture.
A Romantic Hotel Pick:
Another coastal region in Italy? Yep. Sardinia is a large island in the Tyrrhenian Sea, west of Naples, with roughly 2000 kilometers (1,243 miles) of coastline. The stunning island is filled with pristine beaches, protected parks and reserves, and magnificent mountains, as well as ancient ruins, vineyards, and caverns. There are numerous cities to pick as your vacation spot, though we particularly love the capital Cagliari, Alghero and its 16th-century walls, and luxurious Porto Cervo.
An All-Inclusive Hotel Pick: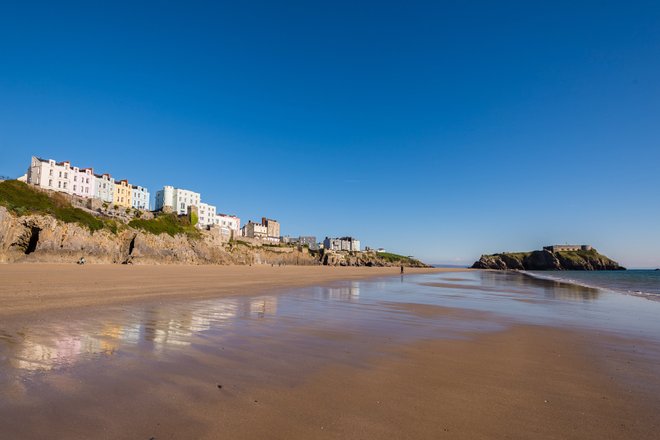 Bordered by the sea on three of its sides, Pembrokeshire is a lovely coastal area of Wales. It houses several sandy beaches, pretty bays, and a national park with a coastal path measuring a whopping 186 miles — most of which is at clifftop level. Whales, dolphins, and seals are all frequently seen from the coast. The region even acted as a filming location for "Harry Potter and the Deathly Hallows." One of the more popular resort towns is Tenby, which boasts a fine stretch of sand, 13th-century town walls, and the remains of a castle.
A Beachfront Hotel Pick:
It's not so much the coastline that puts Reykjavik on this list, but rather the stunning natural features found within this oceanside city's limits. Iceland's capital is packed with geothermal spas like the super popular Blue Lagoon, a beach with a manmade hot spring, and snow-capped mountains. It's not all raw beauty though, as it also has a thriving nightlife scene, excellent museums, and cheerful colorful rooftops.
A Value Hotel Pick:
Whether you need a new bag or not, this carry-on covers all the basics and more, making it a must-buy. From a TSA-approved lock to a USB port, why wouldn't you want it?
You'll Also Like:
All products are independently selected by our writers and editors. If you buy something through our links, Oyster may earn an affiliate commission.