The Dominican Republic offers a combination of outdoor adventure, relaxing beaches, and historical attractions that's tough to match. For starters, the nation is home to the Caribbean's highest mountain, Pico Duarte, as well as tropical rainforest, in Punta Cana. And then there's the fascinating capital city, Santo Domingo, where the Colonial Zone is a designated UNESCO World Heritage site. But maybe you've already explored the Dominican Republic. Or, perhaps you might be looking for an alternative place with similar traits. If that's the case, you're in luck. These six destinations offer a taste of what the Dominican Republic has to offer, although each has its own distinctive flavor.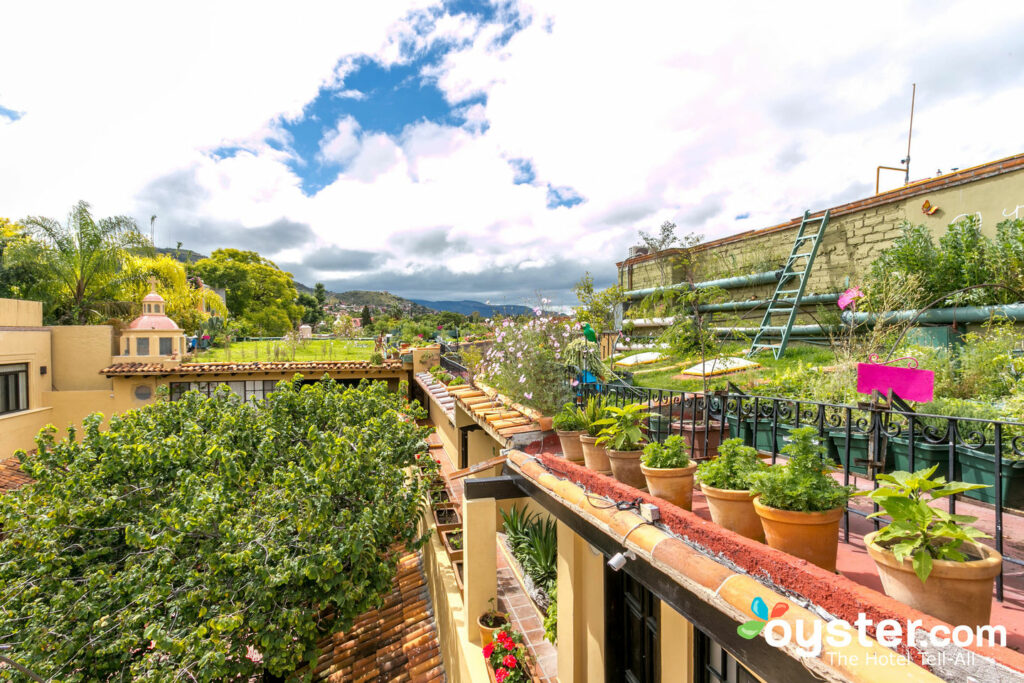 When it comes to Spanish Colonial-style architecture, few other countries compare to Mexico. It's the former center of New Spain, and was the wealthiest province of Spain's colonial empire. As a result, Mexico is dotted with impressive buildings that showcase Spanish Colonial style. The nation also has the most UNESCO World Heritage sites of any country in the Americas. Among the sites is the city of Guanajuato, which features a historic center filled with pink- or green-sandstone colonial-era buildings and plazas. About 90 minutes away is San Miguel de Allende, another beautiful colonial-era city in the state of Guanajuato. Here, you'll find lots of baroque architecture to explore.
San Miguel de Allende Hotel Pick: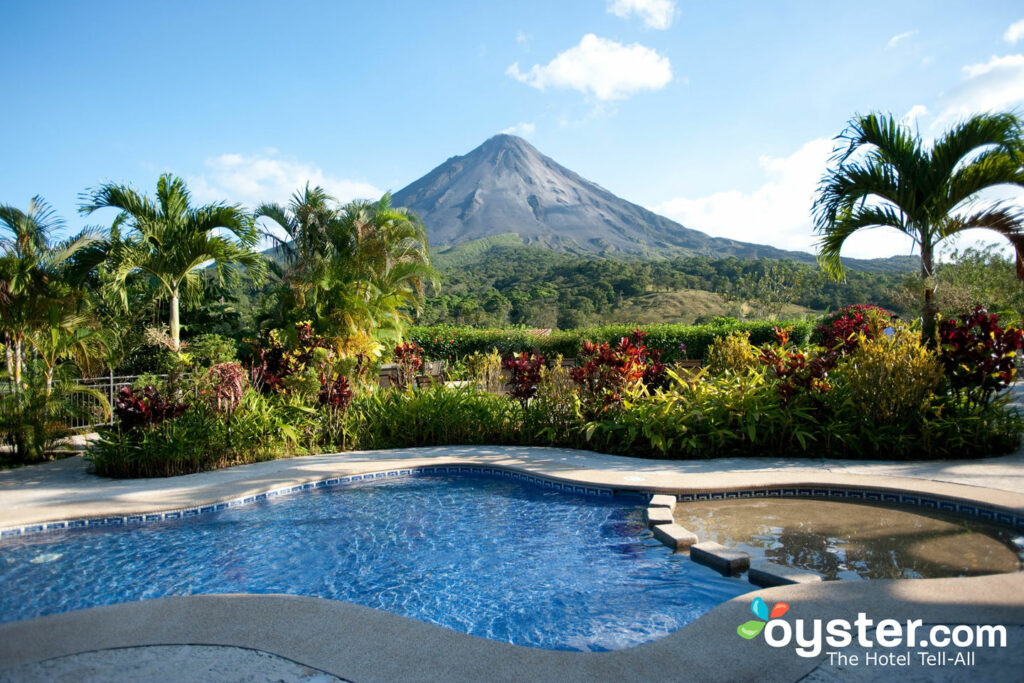 Not only does Costa Rica have warm and friendly locals, plus serene and stunning beaches, but it also offers a slew of adventure options. Want to experience the jungle up close? Try zip-lining, rappelling down waterfalls, or a wildlife-viewing trip in the rainforest. Prefer something aquatic? Take your pick from snorkeling, sea kayaking, whitewater rafting, and surfing. Or, scrap all that and head to Arenal Volcano National Park. And at the end of the day, you can unwind with a quiet stroll on the beach or soak in a natural hot spring.
Costa Rica Hotel Pick:
For a tropical beach vibe combined with fantastic Spanish Colonial architecture, head to Cartagena, Colombia. In this port city on Colombia's northern coast, you'll find a colonial walled city and fortress that were designated an UNESCO World Heritage site in 1984. And Cartagena's Old Town is undeniably rich in character and charm, with colorful buildings draped in vines and flowers. Stroll the cobblestone streets to the Palacio de la Inquisicion, which holds pre-Columbian pottery and other artifacts. What's more, since it's set on the Caribbean coast, this city also offers white-sand beaches studded with palm trees, which shade the romantic plazas.
Cartagena Hotel Pick: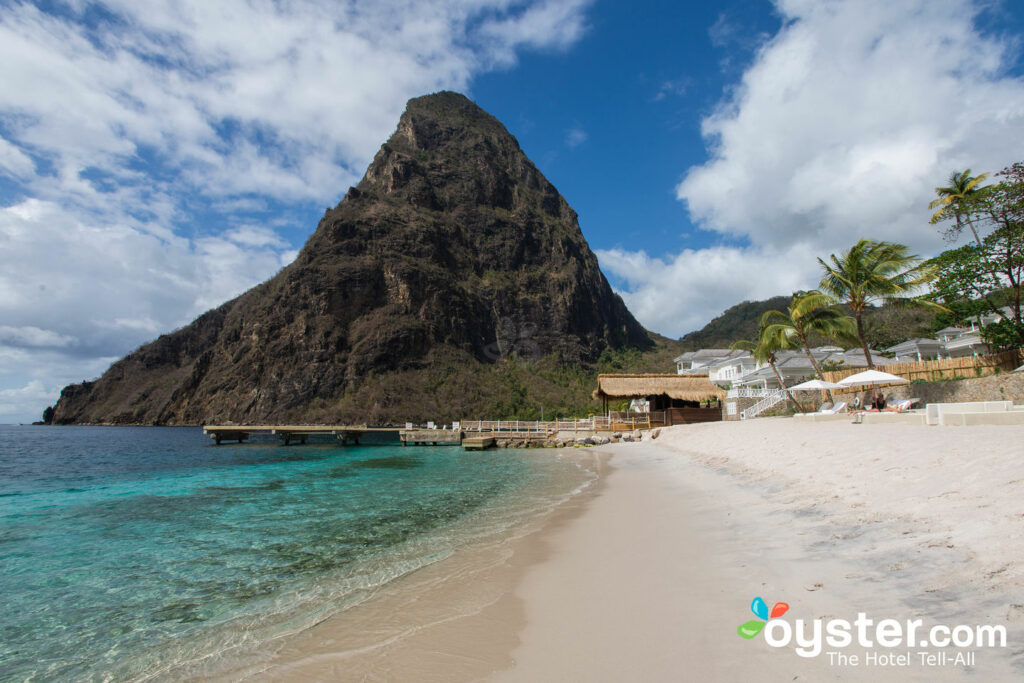 If you're seeking a mix of beach time and adventure similar to the Dominican Republic, consider heading south to St. Lucia. Sure, this volcanic island is a quintessential honeymooners' paradise, offering treks to romanic vistas and lovely picturesque beaches with either black or white sand. However, St. Lucia is also an excellent choice for adventure travelers and families. Thanks to the Piton mountains and rainforest, St. Lucia is ideal for a variety of outdoor activities. Try hiking to bird sanctuaries and waterfalls, or go for something high-octane, like biking, zip-lining, or reef diving.
St. Lucia Hotel Pick:
Don't overlook the Dominican Republic's next-door neighbor. We've recently acknowledged that Haiti has a few pitfalls, and its hectic cities and imperfect infrastructure are not for everyone. However, there is much to love in this vibrant Caribbean country — so much so that it's one of our top travel destinations for 2018. For the time being, Haiti offers pristine secluded beaches, such as Pistons, a surfers' favorite in the Bay of Jacmel, and Ti-Mouillage, another Bay of Jacmel spot with stunning aquamarine water. The lush mountainsides of Haiti are home to fascinating historic sites such as the Citadelle and Sans-Souci Palace. And while the city of Port-au-Prince saw a significant drop in available hotel rooms after the 2010 earthquake, more properties have also been opening up recently. Moulin Sur Mer, a beach about 50 miles from Port-au-Prince, offers a nice respite after exploring the culturally rich city.
Haiti Hotel Pick:
If you're willing to cross the Atlantic for a Dominican Republic alternative, then try Portugal. The sandy beaches and turquoise Mediterranean water of the Algarve, in the southernmost region of the country, are irresistible. First off, the rust-colored cliffs lining the beaches lend atmosphere to the beautiful scene. And then there are the water sports, such as parasailing, kayaking, and snorkeling, which are all popular and readily available in this beach-filled area. If you're in the mood for something more low-key, head to one of the many elegant area resorts for poolside cocktails and sunbathing. The Algarve also offers much to love inland, from castles and historic villages, to restaurants serving up fresh seafood and excellent wines.
Algarve Hotel Pick:
NOW WATCH: Where to Go Instead of Mexico: 7 Alternative Vacation Ideas
https://www.youtube.com/watch?v=AjXty4T0w1k
You'll Also Like: