If you think the Liberty Bell and Philly cheesesteaks are Philadelphia's main attractions, think again. It may be one of the oldest cities in America, but we think it's one of the most underrated -- and there's plenty that's changing. From one of the coolest urban beaches in the world to the surprisingly beautiful messages we found on the street, here are 10 reasons Philadelphia deserves more love.
1. The Delaware River waterfront is getting a huge makeover.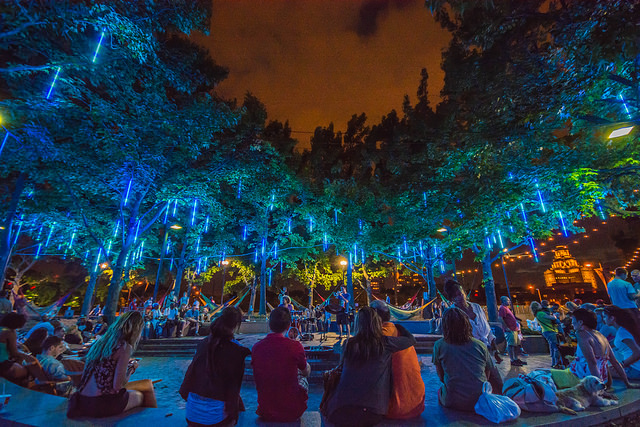 Philadelphia's waterfront isn't as iconic as say New York City or San Francisco's — but it's poised to become one of the city's greatest attractions. Once a nearly-deserted stretch facing New Jersey, the Delaware River waterfront has been transformed in the last few years. First, there was a new ice skating rink. Then came Spruce Street Harbor Park, a funky green space — lit up by hundreds of color-changing lights hanging from trees overhead — where visitors can hang out in hammocks, walk the boardwalk and sit out on beach chairs on an "urban beach" made out of barges. It's just one of several outdoor spaces that's been created along the river. To the north, the tiered promenade at the Race Street Pier is the perfect place to look out at the Ben Franklin Bridge and watch boats pass by. Visitors can also picnic and relax at Pier 68, which just opened last year, to the south.
2. Philadelphia is the only World Heritage City in the country.
In October 2015, the Organization of World Heritage Cities designated Philly the first World Heritage City in the United States. The title isn't an easy one to nab. In order to qualify, a city must be home to a UNESCO World Heritage site (in Philly's case, Independence Hall) and have had major impacts on human values, cultural ideas, architecture and more.
3. The food is incredible.
You already know about cheesesteaks and Rita's Water Ice, but that's just the tip of the iceberg when it comes to the city's thriving culinary scene. With celebrated chefs like Marc Vetri and Michael Solomonov and timeless neighborhood institutions like Dmitri's and John's Roast Pork, it's no wonder that Philadelphia is one of the most exciting food cities around. Vibrant immigrant communities have also brought authentic Mexican, Vietnamese, Cambodian and Ethiopian cuisine to the city over the years, and rows of food stalls in Reading Terminal Market will make you feel like a kid in a candy store.
4. Brunch is its own food group.
If you're in Philadelphia long enough for just one meal, make it brunch. This is a city that loves to wake up on the weekends and indulge in a boozy feast of eggs Benedict and mimosas. Sabrina's Cafe and Honey's Sit 'N Eat are two heavyweights around town, usually with long waits to prove it. The ever popular Green Eggs is a no-brainer — try the "Kitchen Sink" (eggs, cheese, potatoes, peppers, and onions topped with a biscuit and gravy in a cast-iron skillet) and the red velvet pancakes. Meanwhile, Cafe Lift in the Callowhill neighborhood serves brunch classics alongside new takes like PB&J French toast and modern industrial decor.
5. You can bring your own alcohol to dinner.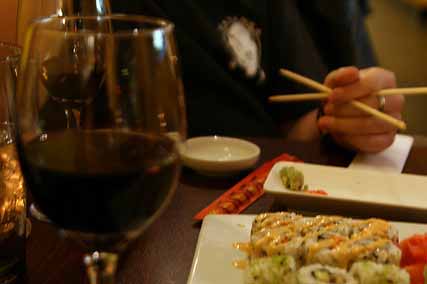 Philly has a staggering number of BYOB restaurants — over 200. Unlike other cities where BYOBs are limited mostly to mom-and-pop operations, Philly has BYOBs ranging from casual neighborhood eateries to 4-star dining destinations. The distinction is an integral part of the food scene here, an offshoot of strict regulations that have made it difficult for restaurants to obtain liquor licenses. But Philadelphians aren't complaining and neither are we. A lot of restaurants will even pour and serve your alcohol without corkage fees.
6. Look up and you'll see incredible architecture.
Given Philadelphia's history, it stands to reason that amazing architecture is all around. And it really is everywhere. Charming historic rowhouses abound, and even the Ross Dress for Less is housed in a beautiful marble Victorian building on Market Street. There are stately Greek Revival buildings like the Second Bank of the United States and the Merchant's Exchange, the Philadelphia Savings Fund Society building was the country's first international style skyscraper, and City Hall is a shining example of the French Second Empire style. Famous architects like Frank Furness and John Haviland have also left their mark on the city.
7. You haven't really lived until you've been to Wawa.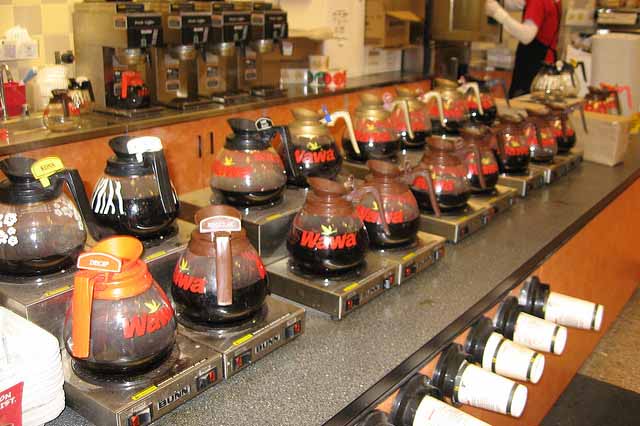 If you've never been to Philly but you know someone from there, chances are you've heard of Wawa. Local love for the convenience store chain runs deep. Maybe it's because of the made-to-order sandwiches you can build using a touchscreen (even Mitt Romney was impressed). Or the dizzying variety of coffee flavors and the cookies and cream milk. Or the clean bathrooms. In any case, Wawa = love.
8. There's a better way to get around.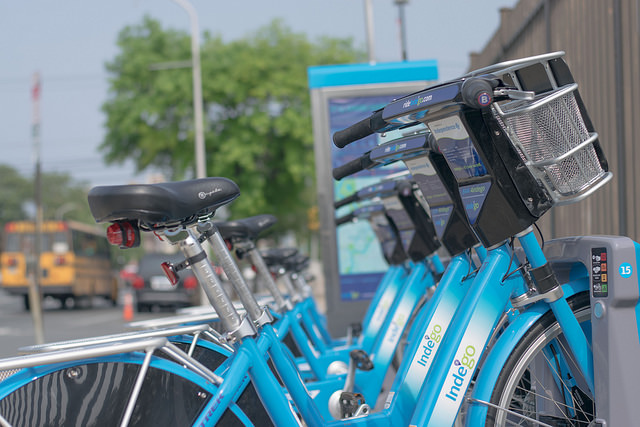 While Philly's public transit system isn't perfect, it's still one of the most robust in the country. Add to that the city's Indego bike sharing program — which just launched last year — and car-sharing services like Lyft, and it's easy to avoid renting a car. Plus, biking the West River/Kelly Drive Loop along the Schuykill River is a great way to see Philly's other waterfront, the skyline and Boat House Row in a whole new way.
9. The city's street art will make you smile.
Robert Indiana's LOVE sculpture is one of Philadelphia's most iconic landmarks, but it's far from the only public art the city has to offer. There are over 3,500 murals on the streets of Philly, thanks in part to the Philadelphia Mural Arts Program. "Love Letter" is a collection of 50 murals painted by street artist Stephen Powers and his crew, depicting sweet messages like the one above. It's best viewed from the elevated Market-Frankford subway line and tours are also available.
10. It's cheaper than you think.
There's a wide range of hotel options and price ranges available in Philly, but even three of the city's top-rated luxury hotels — located around the ritzy area around Rittenhouse Square — ring in at under $260 per night, based on a search for February 27-28. Clothing is tax-free. Plus, a three-course meal at a nice restaurant will cost you way less than it does in New York or San Francisco.
Check out more hotels in Philadelphia.
Related Links:
All products are independently selected by our writers and editors. If you buy something through our links, Oyster may earn an affiliate commission.