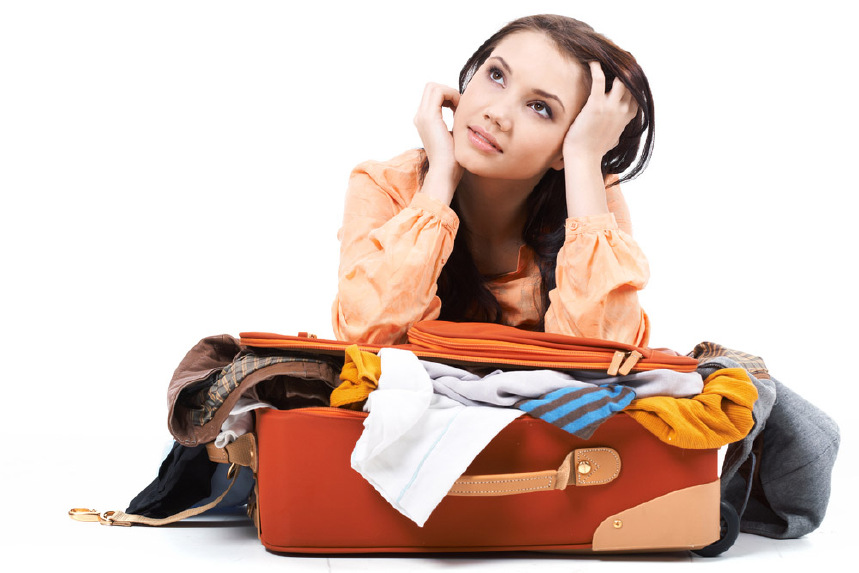 by Josh Roberts, SmarterTravel
Seasoned budget travelers aren't "cheap" in the traditional sense of the word -- they're just good at stretching every dollar. Here are 10 secrets every budget traveler should know about seeing the world on the cheap without skimping where it really counts.
Walk Everywhere
Pack a good pair of shoes, because walking is the best way to save money and take in a new destination. Learning and using your destination's public transit system is another budget game-changer. Consider paying a bit more for centrally located accommodations, as these can turn out to be less expensive than a cheaper room farther afield that necessitates cab rides or train tickets.
The point is: Don't overpay someone to chauffeur you around town when a little self-powered locomotion will enrich both your experience and your budget.
Consider Alternate Airports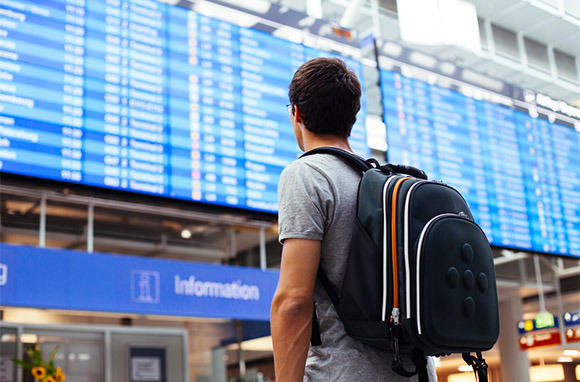 Where you fly is almost as important as when you fly. Many major cities in the U.S. and abroad are served by alternate airports that are often home to low-cost airlines. If your final destination is somewhere outside of a major city, consider flying to an outlying airport that might even bring you closer to your destination.
Sometimes the best alternate airport is the one you depart from. I live near Boston and regularly search for departures from Manchester, New Hampshire, whenever I'm benchmarking prices to my destination. Often I find better prices from Manchester.
Pack Light
If you can fit everything you need for your trip in a carry-on bag, do it. If you can't, it's time to reevaluate what you think you need for your trip. Expert budget travelers save money by skipping checked-bag fees, which can add up quickly on even the most basic itineraries. If you're flying anywhere in the U.S. on United, Delta, American, and other major carriers, it will cost you a bag fee of $50 round-trip for a single checked bag.
Our advice: Make a packing list, eliminate anything you absolutely don't need for your trip, and waltz onto the plane with a truly ultralight bag. (A few airlines, such as Southwest, still allow up totwo free checked bags; I still recommend packing just a carry-on, though—it's not just a good habit, it's also good insurance against lost or delayed luggage.)
Do Your Research
Knowing where to eat, where to shop, which neighborhoods to visit or stay in, which days you might pay discounted entry fees to parks or museums, and how to navigate your destination are all critical skills of a seasoned budget traveler. It's not glamorous, but thoroughly researching your destination before you arrive is one of the most important things you can do as a budget traveler. Take advantage of online resources such as the TripAdvisor community forums to learn as much as you can about saving money at your destination.
Travel Off-Peak or Shoulder Season
To really save money on vacation, travel during your destination's off-season. If summer is the most popular time to visit, go in winter—you'll save money on everything from flights and accommodations to meals and rental car prices. Of course, there's a reason the off-season is less popular with tourists, and that often comes down to weather. If that's a factor in your decision, split the difference and travel during the shoulder season (often during select weeks in the spring and fall) when everything's still open, the weather's just on the cusp of turning, and the crowds are noticeably thinner. (We promise, you'll still save money—just maybe not as much.)
Fly on a Weekday
It's cheaper to fly on a Tuesday or Wednesday than any other day of the week (unless that Tuesday or Wednesday happens to fall on or near a major travel holiday like Thanksgiving or Memorial Day). Planning a weeklong vacation? Make a habit of taking trips that span Wednesday to Tuesday rather than Monday to Sunday and you'll find yourself with a much bigger budget to spend at your destination.
Benchmark Prices
One of the most important things you can do as a budget traveler is to recognize a deal when you see one. That's why benchmarking prices (on accommodations, flights, bundled airfare-hotel vacation packages, etc.) is so important.
Doing it yourself requires patience and persistence—you'll want to track prices over a period of time to get a sense of what your trip should cost and identify an opportunity to save when a flight or other big-ticket expense goes on sale. For a less hands-on approach, subscribe to a fare-alert service for flights to your destination so you'll be automatically notified when the price drops.
Look for Refunds When the Price Drops
Contrary to popular belief (and naming conventions), nonrefundable flights are fully refundable within 24 hours of booking, with one small exception. Consider this your window for buyer's remorse. You've booked your flight and you feel good about the price, but don't stop shopping around. You might just snag a better deal the next day. Make use of your entire 24-hour booking window.
The refund potential is even greater for car rentals and hotels. Did you know most rental cars are fully refundable right up until the day you're scheduled to drive off the lot? If your trip requires a rental car, book early for peace of mind—but keep shopping, too. You might just snag a better deal closer to the day of your trip. As for hotels, book with our sister site Tingo for guaranteed refunds every time the price on your room drops. (Bonus: Even if the price doesn't drop, Tingo will continuously search for bigger rooms with better views or amenities at the same price point as the room you've booked, and the site will send an email if anything good pops up.)
Rent a Vacation Home or Apartment
Some studies indicate that you can save about 30 to 40 percent when booking a vacation home or apartment versus a comparable hotel. That's just the upfront price. You'll save even more by eating some of your meals (breakfasts and dinners, perhaps) at your rental property. Shopping at neighborhood grocery stories, cheese shops, and bakeries also lets you experience a slice of the local life. Rental units often have laundry facilities, which will help you pack light. And try haggling with a property's owner or manager: Negotiate price, length of stay, arrival and departure dates—it's all up for discussion. And those discussions can lead to great savings.
Pack a Lunch
Meals are a secret budget buster. They add up quickly, especially if you dine out frequently on your trip, and they can handicap even the best-planned budgets. The simple solution: Pack a lunch. Or a breakfast. Or both. This is especially easy if you're staying in a rental property or hotel suite equipped with a kitchen. The money you'll save by packing your own meals and snacks will give you flexibility in your budget to splurge on something else you'll remember long after your chicken sandwich is a distant memory.
Alternate budget solution: If food is a big part of your vacation, consider splurging on lunch at an expensive restaurant (prices tend to be cheaper than dinner) and then going for something light or homemade at dinner time.
More from Oyster:
More from SmarterTravel:
All products are independently selected by our writers and editors. If you buy something through our links, Oyster may earn an affiliate commission.