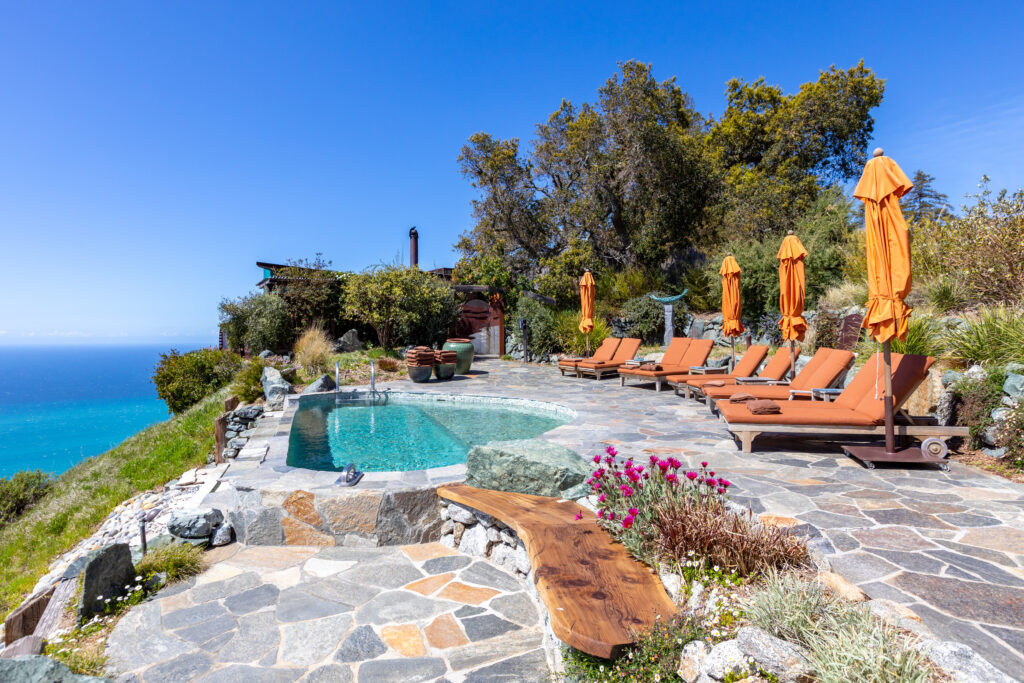 Big Sur is considered one of the most healing places in the world, and no resort takes more advantage of this stunning natural setting than the Post Ranch Inn. The organic architecture is breathtaking, seeming to grow out of the ground beside the hotel's surrounding redwoods, and the spacious, eco-sensitive rooms have ocean or mountain views, as well as wood-burning fireplaces and private decks. Free activities include yoga and stargazing, and the acclaimed spa has shamanistic services including illumination, soul retrieval, divination, and fire and drum ceremonies. This all helps make Post Ranch Inn is one of the most unique and luxe properties on this list, and the pristine Northern California setting is hard to top if you're looking to recharge yourself.
The Miraval Arizona resort is one of the most famous wellness retreats in the United States — and for good reason. Tucked into the ruggedly beautiful Sonoran Desert, a stay here is individually customized from a weekly catalogue of 120 fitness and yoga classes, outdoor activities, and wellness workshops. The centerpiece of the pampering here is the stunning spa, which is one of the best in the country, as well as three swimming pools and a modern gym. Rates include excellent, healthy fare with an emphasis on organic produce, though certain wellness activities (like aerial yoga) will cost extra. The 118 rooms and suites are like big cocoons of modern luxury, with plush interiors and private patios. It might be worth splurging for the rooms with huge terraces and private plunge pools, as the desert setting and views are part of why Miraval Arizona is so stunning.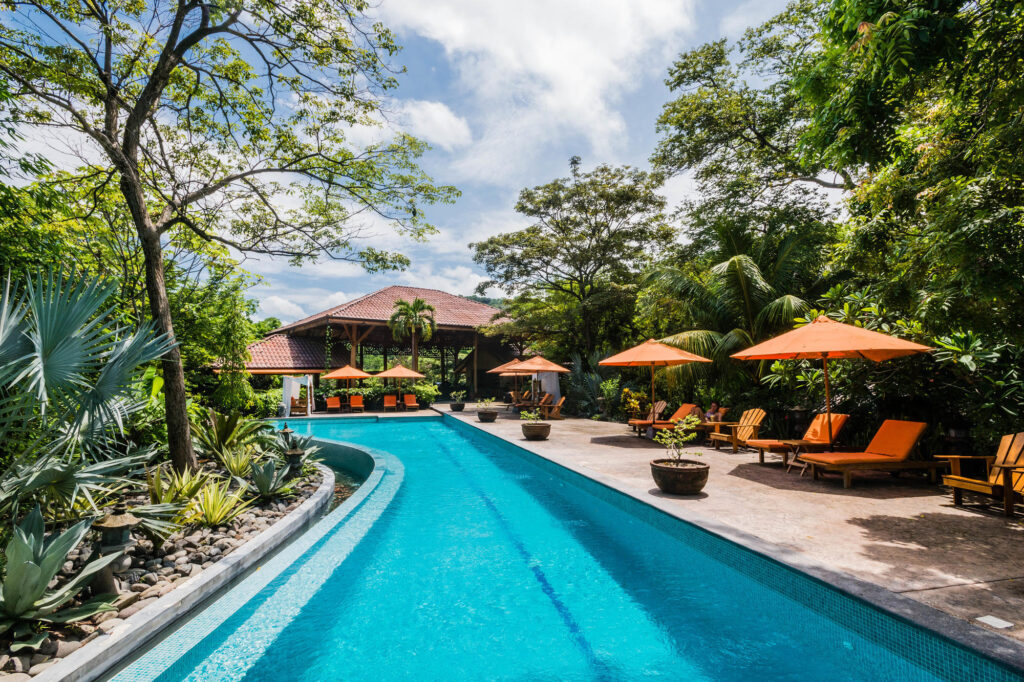 Bodhi Tree Yoga Resort is one of Costa Rica's most well-known retreat for serious yogis. It also has one of the Pacific Coast's most stunning settings, overlooking the jungles of Nosara from countless spots throughout the property. While it has a more rustic atmosphere than the entries listed above, that down-to-earth vibe is part of the appeal. There are six indoor and outdoor shalas as well as an international staff of incredibly talented instructors, plus a wide menu of other diverse fitness offerings, like Pilates, indoor cycling, and dance. This is a wellness resort through and through — expect green smoothies and energy shots at the juice bar, and only healthy, organic food at the restaurant. Travelers who aren't interested in a holistic vacation might feel out of place, though with incredible surfing and a beautiful beach just down the road, you'd be missing out if you give the Bodhi Tree Yoga Resort a pass.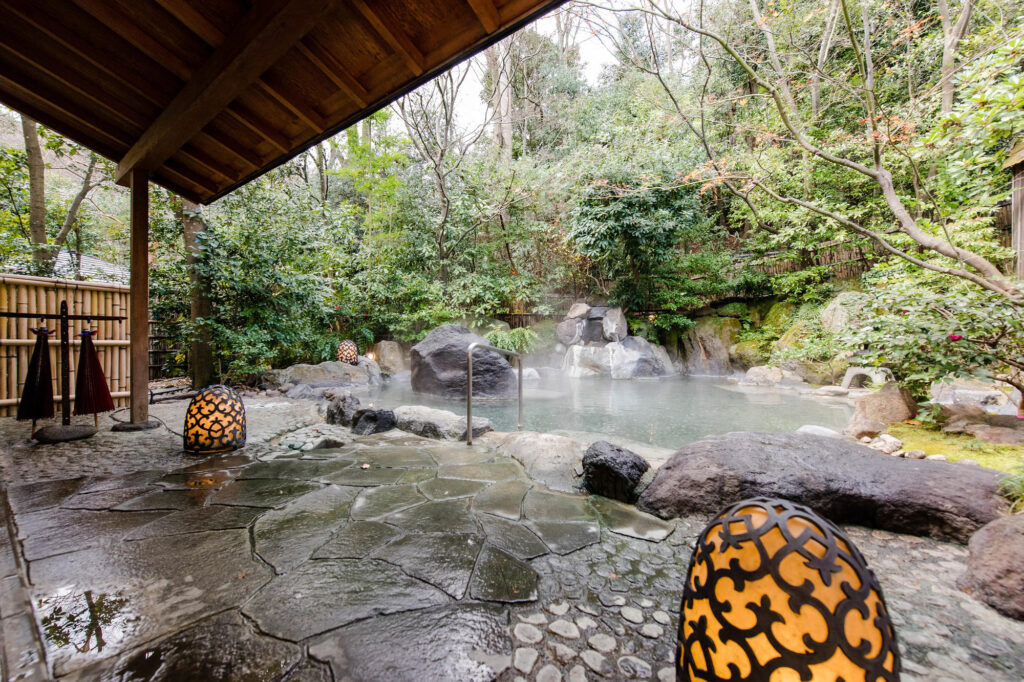 One of Japan's most well-known luxury ryokan, Gora Kadan is the kind of place that makes you feel spirited away from literally all of life's problems. Tucked high in the mountains of Hakone, one of Japan's most famous hot springs regions, Gora Kadan takes the spartan appeal of traditional Japanese ryokan — traditional inns outfitted with rice paper doors and tatami mats — and elevates is to posh heights. Here, aside from the stunning onsen, spacious rooms feature clean lines and outdoor areas meant to soak up the healing vibe of the region. Expect tubs hewn from giant boulders, steaming water amid rocky green landscapes, and amazing spa treatments. The restaurant is one of the most well-known in the region, serving kaiseki meals that subscribe to principles of freshness and local sourcing that add to the tranquil, balanced vibe of this beautiful property.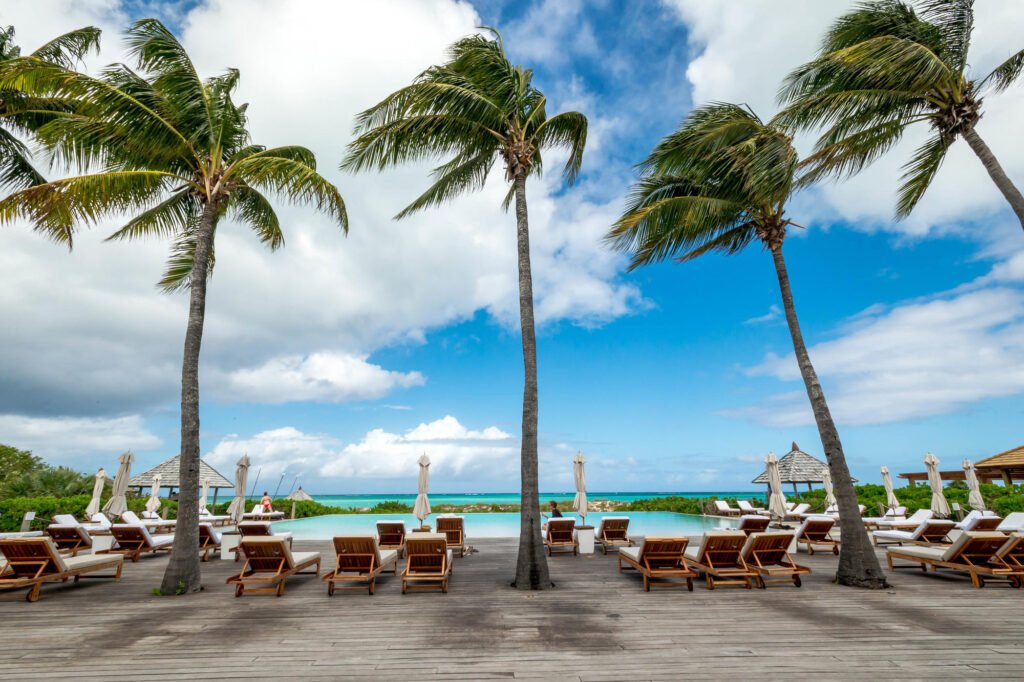 Accessed via a 30-minute boat ride from Providenciales, this 1,000-acre resort sits on a private island and is the definition of tranquility. The COMO brand — which appears twice on this list — knows what it's doing when it comes to luxurious and beautiful wellness retreats. At COMO Parrot Cay, you'll find an incredible spa, an infinity pool, waterfront Balinese-style villas, doting service, and more than three miles of pristine beaches. It's especially known for its holistic spa treatments to help guests achieve both physical well-being and spiritual balance — including a a yoga room and Pilates studio. Be sure to inquire about packages that bundle various of the resort's most popular classes together with meals and their special COMO Shambhala menu. Note that at the time of publishing, the resort was closed for a month of renovations. It's slated to reopen October 1, 2019.
While you'd do well for your health and wellbeing at almost any Six Senses resort, we particularly love the desert-meets-sea setting of the Six Senses Zighy Bay, in Oman. Here, rugged landscapes crash dramatically to the ocean and there's almost nothing around to distract you from unwinding and nourishing your spirit. It's an incredibly luxurious property, with villas that all feature private pools (and some that open directly to the beach), as well as dining options that include regional and international fare. On the wellness front, the Six Senses Zighy Bay has numerous programs ranging from three days to a week, and include options for detoxifying the body, weight loss, yoga, and sleep. Of course, the spa here is a stunner and includes two hammams. There are also numerous outdoor activities, like hiking and paragliding.
Aqua Wellness Resort is a rustic-luxe, wellness-focused retreat set into a hillside overlooking Redondo Bay on Nicaragua's Pacific coast. The eco-friendly design of the resort is one of its major draws, with rooms inspired by tree houses set overlooking the surrounding jungle and the ocean. Expect to spot wildlife such as howler monkeys and iguanas during your stay here. The restaurant serves healthy cuisine the property features an ocean-view yoga platform where group classes are held. Other highlights include the spa, which uses local products alongside indigenous treatments and modern techniques to help guests unwind. Rooms are adorned with lots of natural wood, though we have to say that the best units include plunge pools and stunning ocean views. The white-sand beach is secluded and beautiful, and certain units open up directly onto it.
Haramara is arguably one of the most special hotels in Mexico. It is a luxurious yoga retreat located on 12 seaside acres of wild vegetation just outside Sayulita, one of the artsier hubs of the Riviera Nayarit. The structures have been built using traditional construction techniques to minimize the environmental impact, and there is no electricity anywhere besides the restaurant and the yoga studio — not even in the rooms. Each room is housed in a private standalone thatched hut with no window panes or screens separating it from the jungle, and only gauze curtains and mosquito nets to avoid bugs and critters. It is geared towards those in need of some detoxification and relaxation, with yoga and meditation classes, an open-air spa, a vegetarian and seafood restaurant, unpaved walking trails, and limited cell phone service.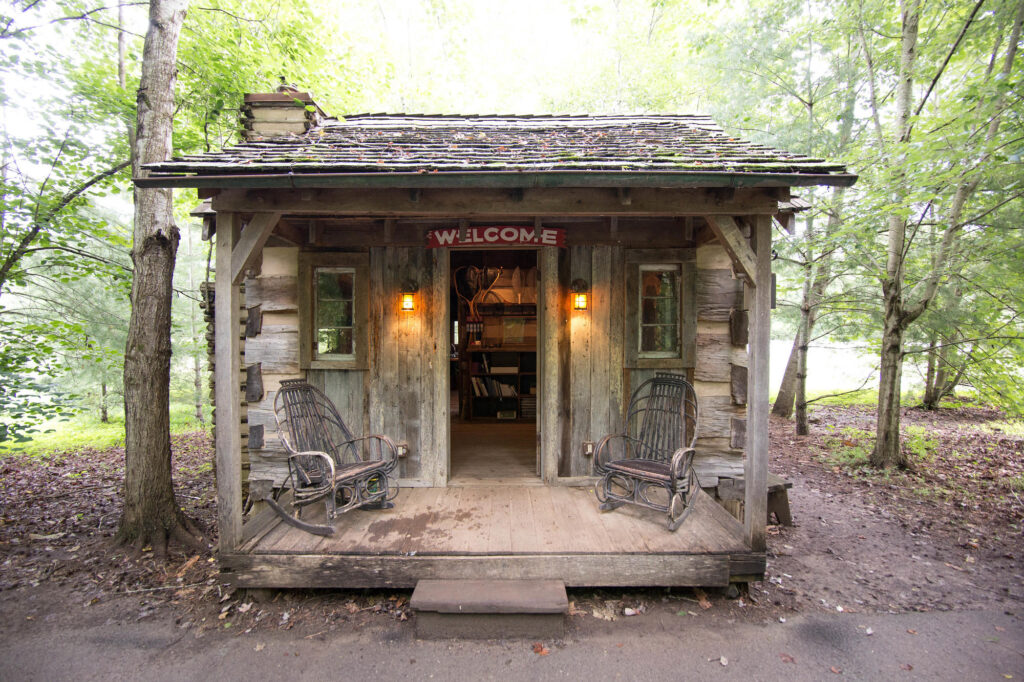 One of the most luxurious all-inclusive resorts in the world, Blackberry Farm is a special place no matter how you cut it. And as the years pass — and the hotel continues to be one of the best in the United States — it's still evolving. The most recent addition are Wellness Bootcamps, which take place seasonally and include personalized training schedules in a variety of focus areas from strength to meditation. Of course, the resort's spa is one of the reasons people flock here, where its own products are used in a wide array of treatments and services. Delicious meals that focus on local, seasonal fare are included in rates here and score rave reviews from previous guests. The wellness vibe is only enhanced by the cozy, plush rooms amid the rolling hills of Tennessee.
Like its sister properties around the world — in Turks & Caicos, the Maldives, and Phuket — COMO's Bali outpost is flush with wellness offerings. It also has some of the most stunning design details in the brand, along with a beautiful setting amid the jungle-clad mountains and ravines in central Bali. There are only 30 rooms at the Como Shambhala Estate, making it a peaceful oasis that attracts travelers seeking a health-conscious getaway. True to the brand, the spa here is excellent, offering a vast array of holistically inspired treatments and services. That ethos trickles into the hotel's dining program as well, with delicious health-focused meals at two restaurants. One of the most striking aspects to this property, though, are the rooms, some of which have rich wood detailing that are likely to transport you to another era in time. If you're in the mood to truly spoil yourself, opt for a villa in the jungle with its own plunge pool.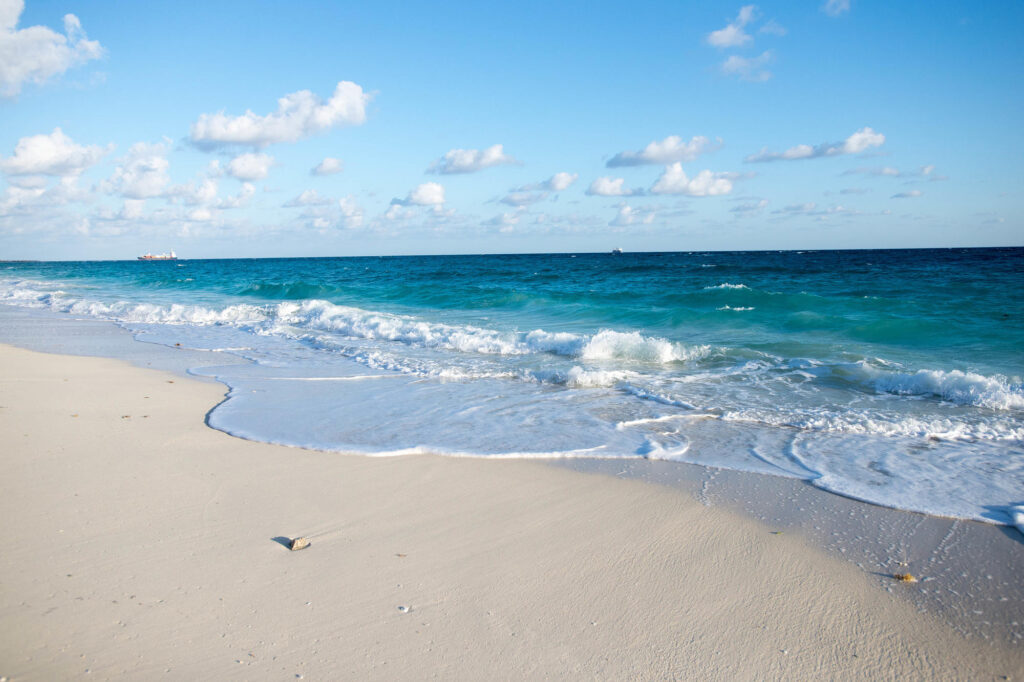 Those looking for a relaxed vacation with some yoga thrown in should look elsewhere. This is a serious ashram by an established group (there are nine Sivananda Yoga Ashrams throughout the world) and the 5:30 a.m. wake-up bell proves it. Guests focus on postures, breathing, positive thinking, and meditation, and have some free time to take advantage of the beautiful beach setting. Seemingly a world away from neighboring mega-resort Atlantis, this five-and-a-half acre oasis has a range of accommodations from tents to Beachfront Suites (most rooms have shared bathrooms, though). Two vegetarian meals are prepared daily right after each two-hour yoga class, while morning and evening satsangs (a mix of meditation, chanting, lectures, singing and dancing) help create a sense of community. Extra workshops and lectures are built into the daily schedule, and there's a wellbeing center for massage treatments and Ayurvedic body treatments.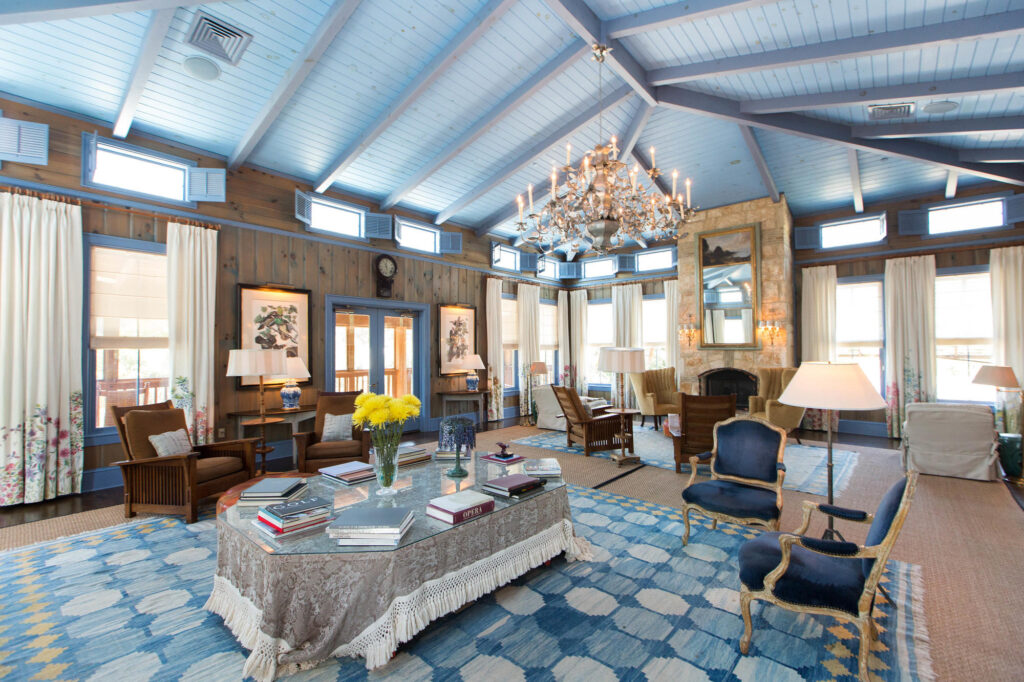 Set on 19 lakeside acres amid the rolling hills outside of Austin, the Lake Austin Spa Resort offers more than just spa-centric relaxation and yoga. Here, guests can paddleboard, kayak, canoe, hike, or explore the lake — all with beautiful views of the surrounding Texas Hill Country. It's one of the region's most popular wellness getaways, and the hotel offers a wide array of fitness classes, wellness lectures, and yoga. There are also three swimming pools, and over a hundred spa and salon treatment options. Expect gourmet spa cuisine at the restaurant, with a particular focus on produce and herbs that are grown at the resort's organic garden.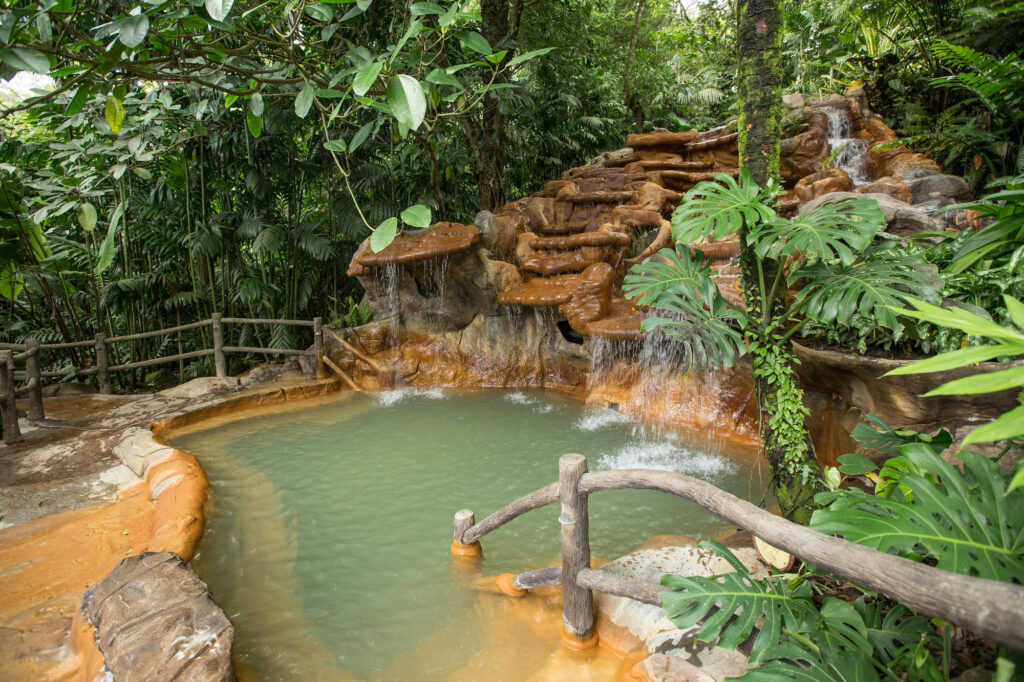 If you thought Japan was the only hot springs destination with stunning resorts, you're wrong. Costa Rica is home to some of the most beautiful hot springs resorts in the Eastern Hemisphere, especially around the volcanoes and lakes of the Arenal area. Of those, one of the most luxurious is The Springs Resort and Spa. Here, 28 different hot springs pools are strewn throughout lush jungle across 165 acres of land, dotted here and there with all sorts of amenities. You'll find outdoor activities in spades at the resort, including rock climbing, kayaking, and a wildlife preserve. This is definitely wellness for travelers who prefer being active over unwinding in a sauna. Views of the Arenal Volcano are spectacular from many spots throughout the resort, including guest rooms. A spa and fitness center round out the wellness offerings.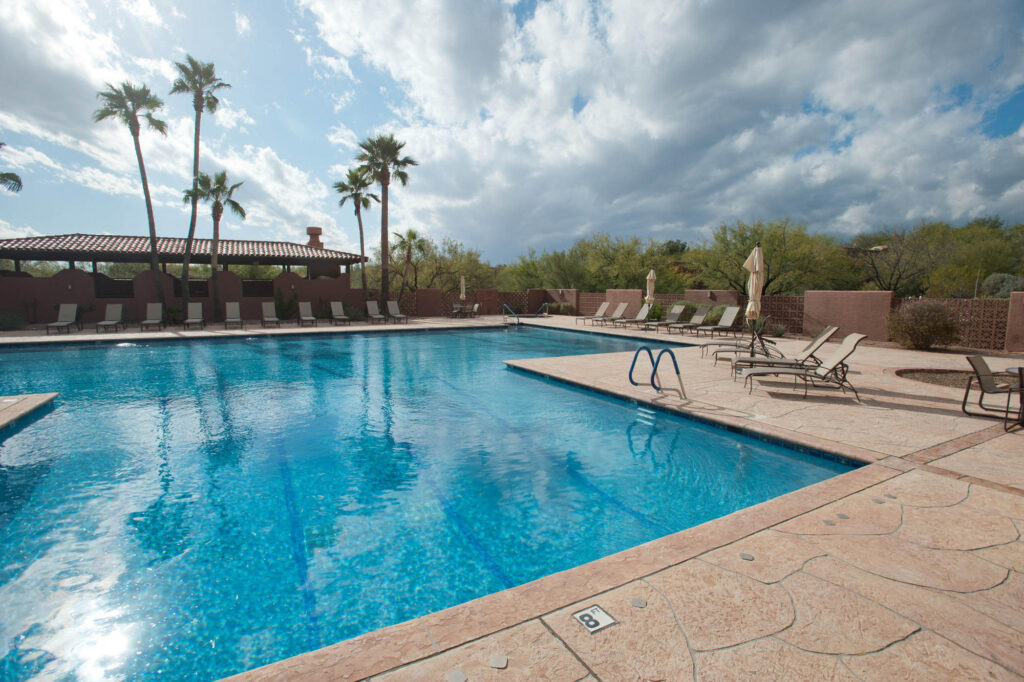 Canyon Ranch is a health spa and all-inclusive resort in north Tucson near the Santa Catalina Mountains. Here the focus is on wellness, nutrition, and fitness. Daily fitness classes along with informational lectures and a menu packed with healthy, low-calorie food help guests to jumpstart (or maintain) a healthy lifestyle. The color palette of the southwest inspired the decor of the rooms, which come complete with flat-screen TVs, free Wi-Fi, and iPod docks. Immaculate, peaceful grounds and focused spa treatments all provide an incredibly relaxing environment. While many guests report feeling renewed after a visit — especially after spending time in the 80,000-square-foot spa complex — there is a three-night minimum stay.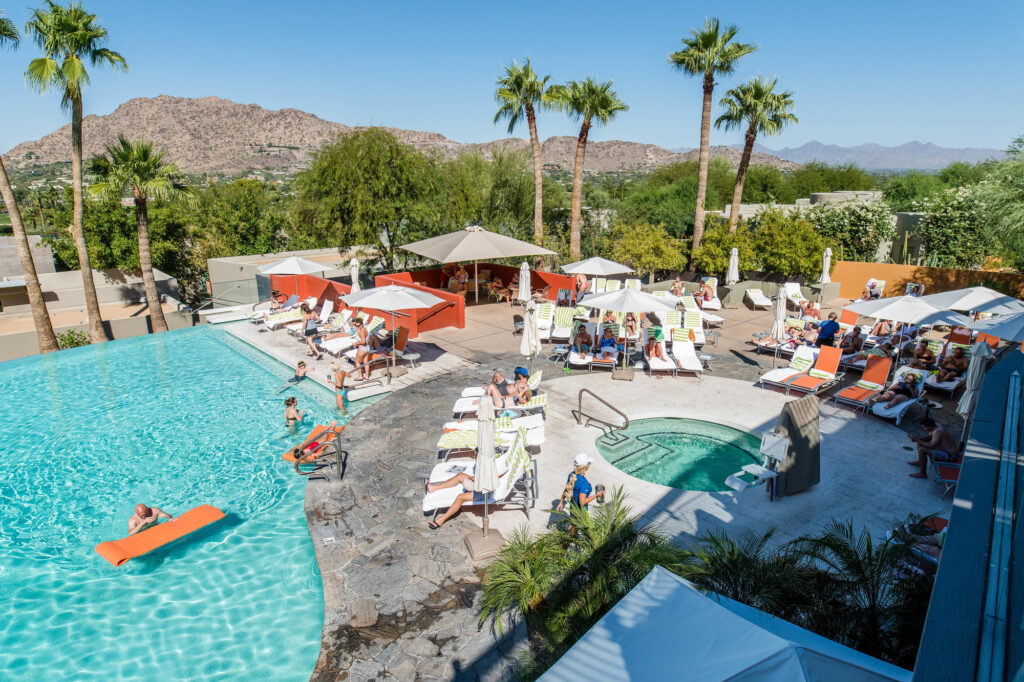 Considered one of the top resorts in the Southwest, the serene Sanctuary continues to impress its high-profile guests with its cuisine, spa, and gorgeous suites. The spa and fitness offerings include five tennis courts, a movement studio, extensive spa therapies, and various trails for hiking and biking. It undeniably has the most desirable location in Scottsdale, overlooking Praying Monk Rock and the desert — not suburban sprawl.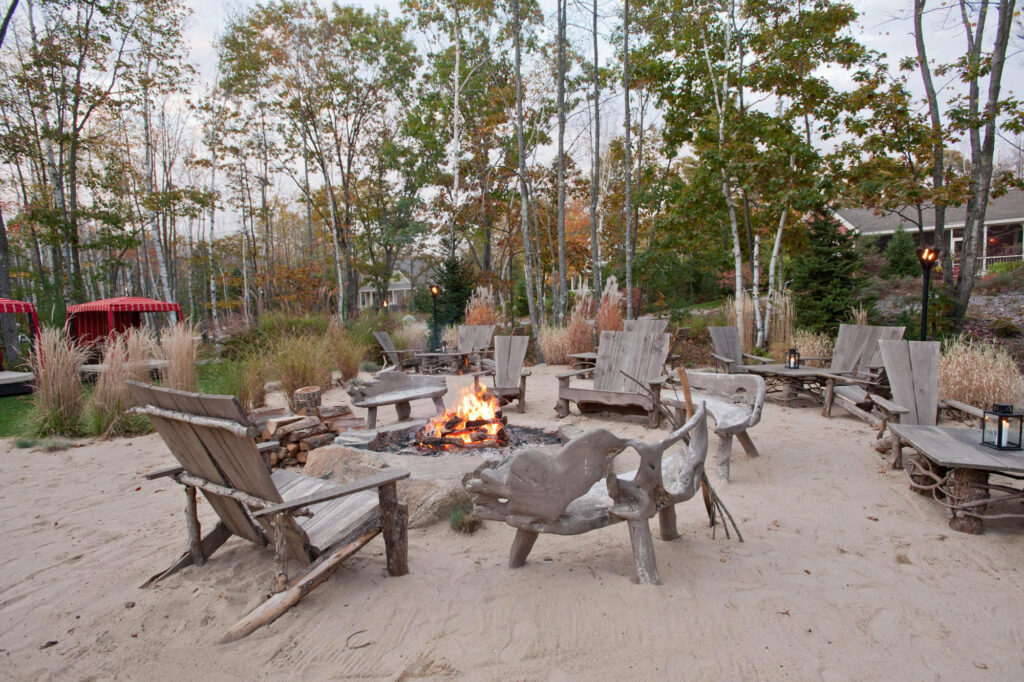 Spread over 60 acres, the Hidden Pond resort is one of those places that feels like it's made for wellness, even if it's not overtly a wellness retreat. The spa is set up to resemble a tree house, and sits among the forests outside of Kennebunkport, Maine. guests can pick veggies and flowers from the garden, regular nature walks, yoga classes, and kayak tours are offered, and the restaurant serves organic local cuisine from an acclaimed chef. Another outstanding feature is the outdoor bar and grill that sits on a "sand bar," with chairs circled around fire pits. This upscale boutique hotel attracts couples with its tranquil environment and top-notch restaurants; families also love the resort, for its cottages that include full kitchens and washer/dryers. The hotel also provides a free shuttle to the beach, which is just a five-minute drive away.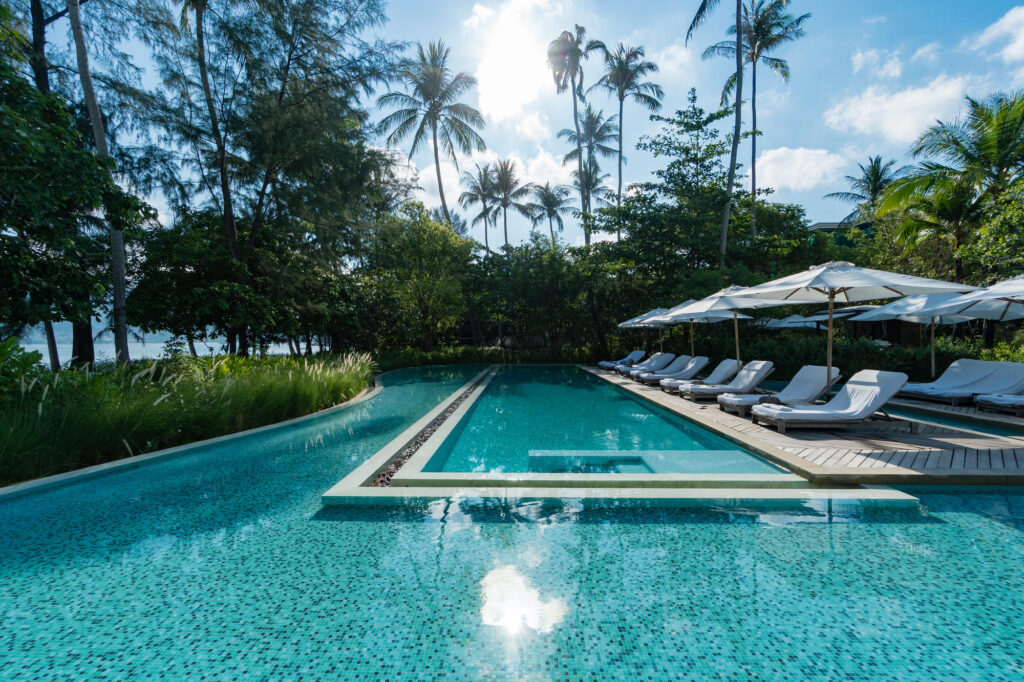 While it's not a wellness resort, per se, The Rosewood Phuket has enough pampering amenities, a stunning setting primed for relaxation, and a series of wellness packages that make this one of the most revitalizing resorts in all of Southeast Asia. Even if you don't book a wellness package, the gorgeous pool, swish spa, fitness center and free classes, and spa-worthy bathrooms with indoor-outdoor showers all make this Rosewood one of the nicest in the brand portfolio. The made-to-order smoothies at breakfast are also hard to argue with. The resort's wellness program has more formal offerings in the form of Asaya, Rosewood Phuket's suite of wellness programs that include retreats, programs, workshops, and a variety of alternative therapies ranging from sound therapy to mindful movement practice.
They say wine, when consumed in moderation, is good for your health, and what better place to take that mantra to hear than Tuscany. Tucked within the picture-perfect rolling hills of Tuscany's Chianti region, Borgo San Pietro is a luxuriously appointed boutique property that's packed with amenities and style. It also happens to be one of the most incredible places to unwind, pushing its wellness ethos without any real fanfare. Instead, the Mediterranean traditions informing everything from cuisine to lifestyle are effortlessly worked into every aspect of your stay. And that lifestyle has been shown time and again to have profound health benefits. Perks include a Michelin-star restaurant that uses ingredients grown on-site and a spa that uses products crafted at the hotel itself. This Relais & Chateaux property is the kind of place where you're really able to leave relaxed and recharged.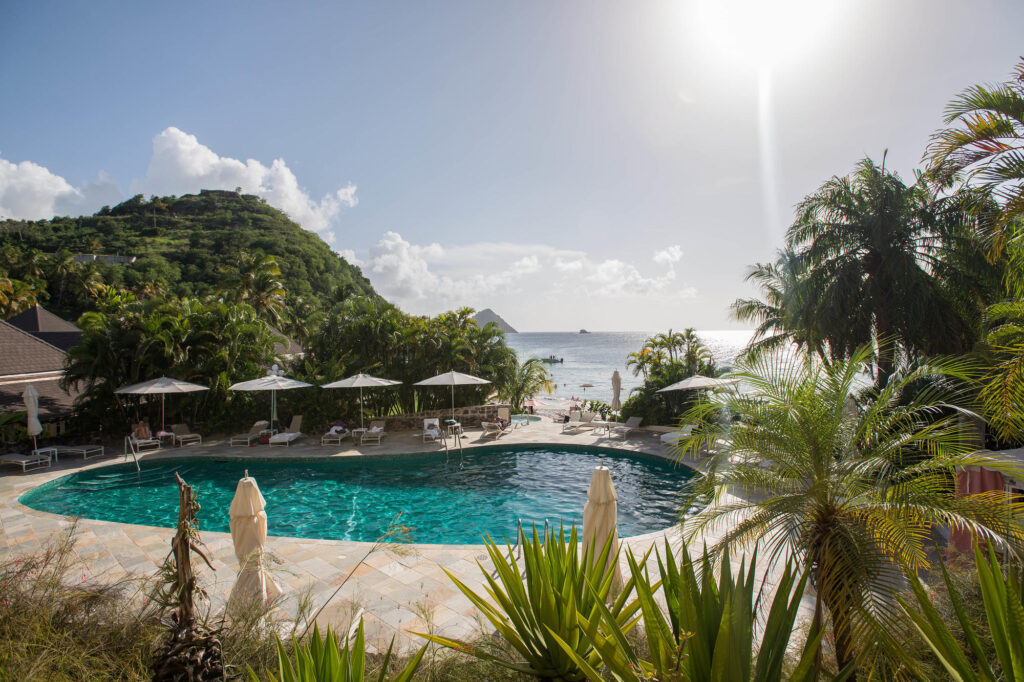 The BodyHoliday bills itself as a place to refresh, refocus, and reenergize, and the resort offers guests plenty of opportunity to accomplish these tasks. The upscale, all-inclusive resort is one of the most luxurious on St. Lucia, with daily rates that rise above nearby Sandals resorts and Rendezvous. Accommodations are set in a series of buildings built into the hillside overlooking Pigeon Island National Park and a secluded cove and white-sand beach. The huge temple-like wellness center is the hub for daily spa treatments, but there are also endless activities from yoga to archery to motivate guests to stay active.

Not everyone looking for a wellness vacation wants to hike out into the mountains and jungles of the world. With that in mind, Carillon Miami Wellness Resort is one of the only urban picks on this list. However, it still manages to be a peaceful oasis in the bustling South Florida region. In fact, the hotel's North Beach location is a far cry from the boozy indulgence found farther down the coast in South Beach. Wellness offerings are extensive, and include health-focused menus, a juice bar, one of the largest spas in Florida, and plenty of free fitness classes, workshops, and even access to the hydrotherapy circuit. Easy beach access, attentive beach service, and other perks like a rock-climbing wall and multiple pools all make this a complete wellness package.
Bring along a yoga mat for any classes or scenic sessions you'll be taking on your retreat.
Now get inspired by this video of stunning health and wellness retreats >>
Related Links: