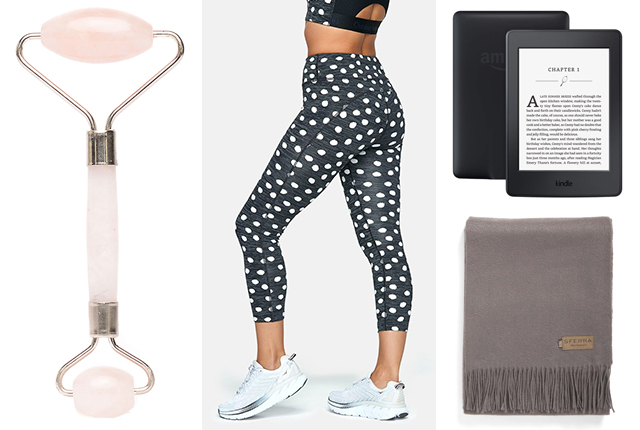 Sometimes, you need to take a vacation designed to truly get away from it all. Wellness trips offer the chance to indulge in yoga, spa treatments, nature hikes, and clean eating, so you can return to the real world rested and recharged. But before you bliss out completely, you have to pack. Don't worry, we came up with a list of essential items you'll need to supercharge on a wellness trip. Stock up on these nine products, which will help you sleep, exercise, relax, and simply feel better on your next wellness vacation.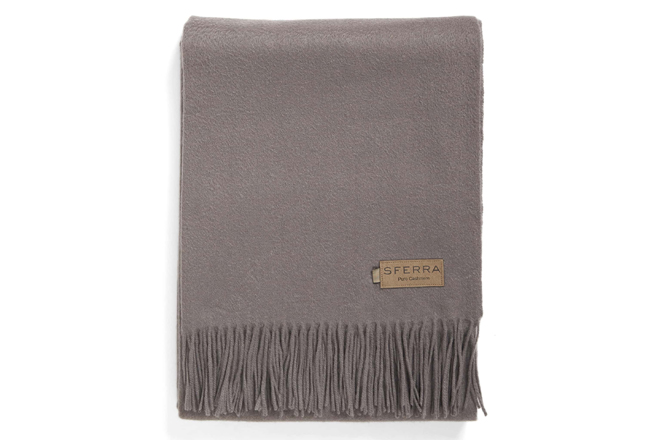 Sure, it's a splurge, but cashmere is always worth the price tag. This cuddly blanket is made from 100-percent cashmere fabric, making it an ideal cozy companion for hotel room naps. It even brings a touch of luxury to a coach airplane seat. The fringe detail and four neutral colors add a dash of sophistication. Imagine wrapping up in it while you sip on hot tea or write in your gratitude journal.
You'll Also Like: 6 Gorgeous Scarves and Wraps That Double as Airplane Blankets
A wellness trip is the perfect excuse to unplug from the TV and catch up on your reading list. But packing several hardcover books isn't practical or convenient. Enter: The Kindle Paperwhite E-Reader. It's loaded with smart features like a six-week battery charge, glare reduction, and a lightweight design that can be held in one hand. Amazon Prime subscribers, take note: The membership comes with book deals and lots of freebies that include traditional books and audiobooks. If you're looking for some wellness-inspired reading, may we suggest "The Spirit Almanac: A Modern Guide to Ancient Self-Care" (complete with seasonal healing rituals).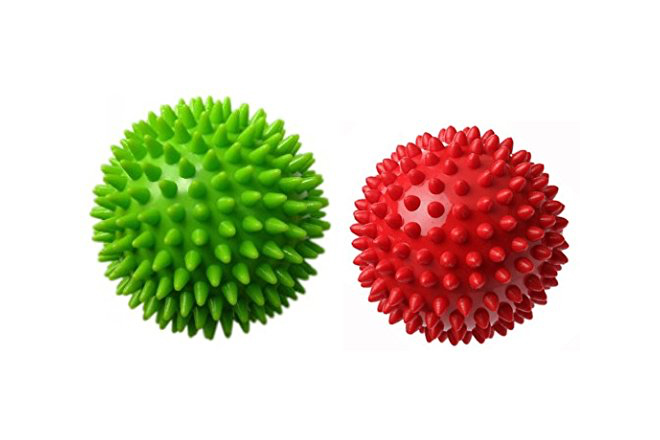 Whether or not your wellness trip incorporates physical activities that might cause some muscle tension (like hiking or yoga), it's a good idea to pack these spiky massage balls. Rolling them under the feet helps with circulation and cramps that may occur from air travel. Use the wall as an aid to roll them down your back, or enlist a travel buddy to work out any kinks. And at $6.99 a pair, these massage balls are much cheaper than an actual massage.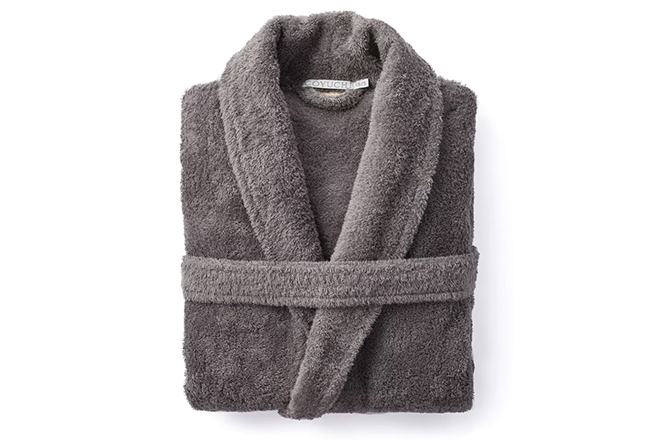 Nothing says "it's time to relax" more than donning a super-soft robe — especially after a bubble bath or steam room visit. This Coyuchi Cloud Loom robe is appropriately named after a cloud because that's how soft the 100-percent organic cotton, which is spun in a special Aerospin process, feels. The robe comes in sizes for men and women, and is available in gray, white, or light blue. The adjustable belt, side pockets, and shawl collar allow for a comfortable fit.
Face rollers have been used since the 17th century to battle under-eye circles, puffiness, and poor circulation. Basically, it's a mini-massage for your face that promotes lymphatic drainage. This rose quartz crystal facial roller has both large and small stones which allow users to roll the tool around the nose and under the eyes with ease. The crystal is cooling, and best of all, you can use the roller while lying in bed.
It's all about athleisure on wellness trips, where you'll want to be dressed comfortably enough to walk, do Pilates, and cuddle up with a book in front of the fireplace. These stylish leggings from Outdoor Voices offer four-way stretch for maximum comfort, plus sweat-wicking capabilities. And the cute polka dot print makes them fashionable enough for brunch. Outdoor Voices also makes matching tops, sports bras, and exercise dresses to round out your wellness wardrobe.
Silk is far gentler on hair and skin than cotton. So why are you sleeping on a cotton pillowcase? Upgrade your sleeping game with this luxe silk travel pillow and matching eye mask. Both are made from the highest grade (6A) long fiber mulberry silk and non-toxic dye. Silk is also less absorbent than cotton, so it's less likely to pull moisture from your expensive face serum onto the pillowcase, saving you money in the long run.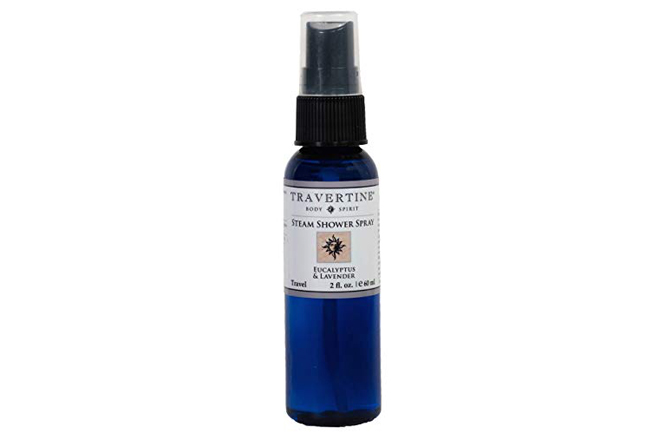 Turn your hotel shower into a calming sensory experience with a bottle of lavender shower spray. Simply let the water get steamy and spray a few bursts of the product near the showerhead. The scent will mix with the steam, creating a wonderfully soothing bathroom environment that smells amazing. Bonus: Lavender is known for its sleep-inducing properties, so this is an excellent way to unwind before bed.
A wellness trip is an ideal time to start a healthy habit, so why not give these tropical flavored ginger gummies a try? They're infused with vitamins B and C, and ginger is hyped for benefits like regulating mood and blood sugar, providing mental clarity and lifting the spirit.
You'll Also Like:
All products are independently selected by our writers and editors. If you buy something through our links, Oyster may earn an affiliate commission.