While most people think of Los Angeles as a smog-covered concrete jungle, it's actually brimming with wildlife and nature-rich opportunities—making it a seriously ideal place to have a dog. Each morning and evening, trails across the city are populated by hiking enthusiasts and pooches who like to get their exercise on the dusty scenic trails rather than the city streets. And while some hikes are too strenuous or dangerous for dogs, there are plenty of incredible hikes that are not only dog-friendly, but also major social spots for dog owners.
Some trails allow dogs to wander off leash, others encourage supervised walks due to proximity to roads and wildlife, and almost all of them are friendly enough to have some have doggy bowls scattered throughout the park with fresh water. Some trails might even have treats and waste bags as well. The active outdoor community in L.A. is so accommodating to dog owners and lovers that it makes it adopting a pup even more enticing. I know this first hand, as that's the reason I rescued a dog shortly after moving to the city. After nearly a decade of tramping through Los Angeles gorgeous trails with my adventurous pooch, these are some of my favorites dog-friendly hikes that are not only safe for your dog, but fun for you.
1. Runyon Canyon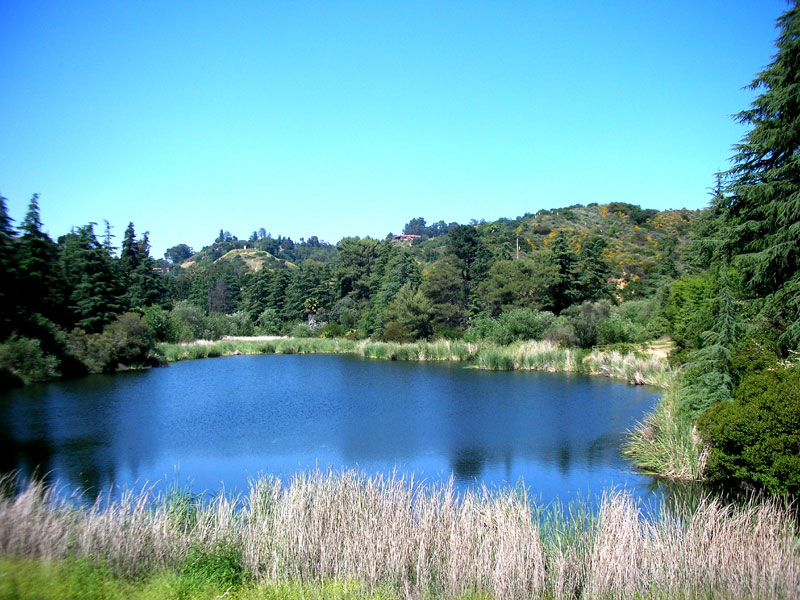 One of the most popular day hike areas, Runyon Canyon is located in the center of Hollywood, making it a super accessible local hot spot (getting there is just as simple as heading to the gym!). Here you'll find dogs roaming off leash, with one major path that many of the neighborhood dogs know by heart. There's not a lot of shade on this hike so you'll want to bring water, but if you forget, don't stress—there are a few doggy water fountains. Keep an eye on your pup as rattlesnakes are indigenous to the area and do rear their heads once in a while.
2. Franklin Canyon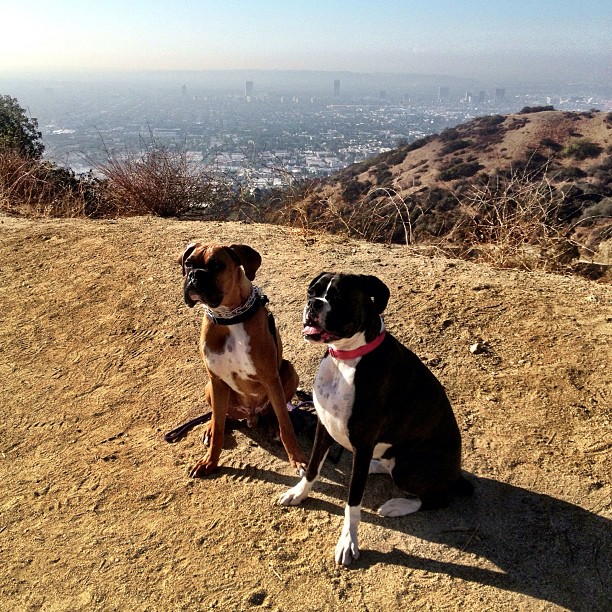 This lush botanical wonderland will make you forget you're in a desert city. Filled with trees and flowering plants (and a extra large duck pond), this canyon park is very special. A bit off the beaten path and closer to residential West L.A., this park is definitely worth the winding drive. You can spend a whole day exploring and forging your own paths—you and your pooch won't get bored here.
3. Brice Trail
You'll have to keep your pup on a leash here, but this Elysian Park trail is delightfully secluded and offers incredible views. It's so close to central L.A., but you wouldn't know it after taking a few steps onto the trail. You're instantly transported into a natural city-free space. Enjoy the shade of the tree-lined path, and stop to take in the cityscape with your pup. While this is in a main park of Los Angeles, it's not over-populated, so it's a great place to go if you're looking for some peace and quiet.
4. Escondido Falls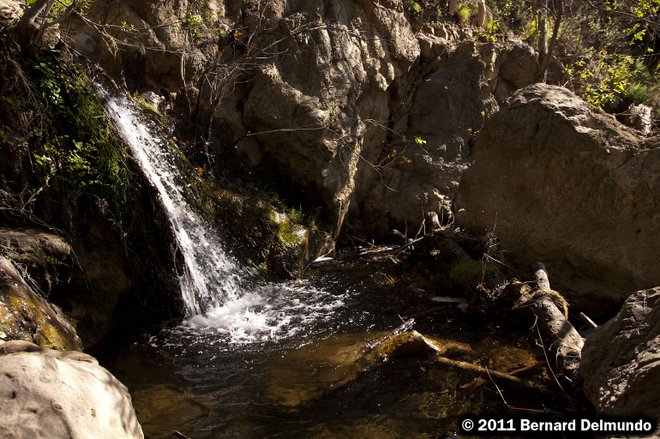 The Santa Monica Mountains in Malibu are outrageously beautiful. This hike will take you and your pooch on a fun walk and drop you off at a massive, gorgeous waterfall. And the perfect reprieve after a sweaty hike is a dunk in a chilly swimming hole. Enjoy splashing around and taking in the sights before heading back. You can hang there as long as you want, as there are no permits necessary. Note that if you go on a hot day, it will be crowded, and you should consider keeping your dog on a leash to avoid any mishaps.
5. Temescal Canyon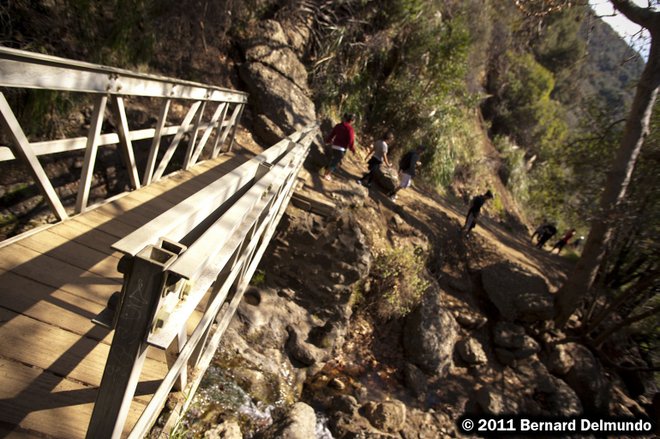 If you're all about that beach life, you'll want to get up early, head down the Pacific Coast Highway and take your pup to this oceanside hike. You can beat the heat of the day and enjoy a rocky, mountainous trail with epic views. Just make sure you leave time to stop and snap some pictures, as this area is postcard-worthy. Then be sure to head to Leo Carrillo State Park where you and your pup can go for a swim in the ocean (dogs are allowed on the north beach past the lifeguard tower, but not allowed on the trails). With so many local dog owners, it's easy to make a whole day out of dog-friendly activities in Malibu.
You'll also like:
All products are independently selected by our writers and editors. If you buy something through our links, Oyster may earn an affiliate commission.