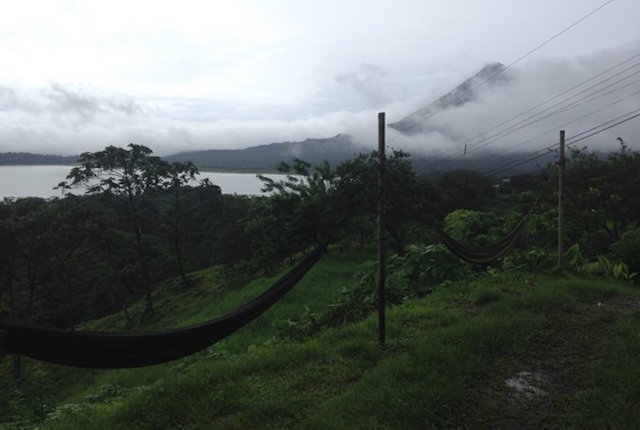 Arenal Volcano stands 5,437 feet above sea level, overshadowing the town of La Fortuna, which is about two hours from Costa Rica's capital, San Jose. The town is called "The Fortune" because it was spared from the volcano's deadly 1968 eruption. It's an appropriate name when I think about my fortunate experience there last summer.
This time last year, I was stranded in the jungle -- 40 minutes outside of La Fortuna -- after my driver, a local farmer who operated a shuttle service, ditched me. It was one of the many obstacles I faced while living alone in Costa Rica, but more on that later.
Bottom line: No one can tell you what to expect when traveling solo to another country. As I'd learn, living in Costa Rica by myself would be a journey filled with challenges. Still, I'd return home to New York having had one of the best experiences of my life. For those contemplating a trip to Costa Rica alone, here are some dos and don'ts that I learned the hard way.
1. Bring rain gear.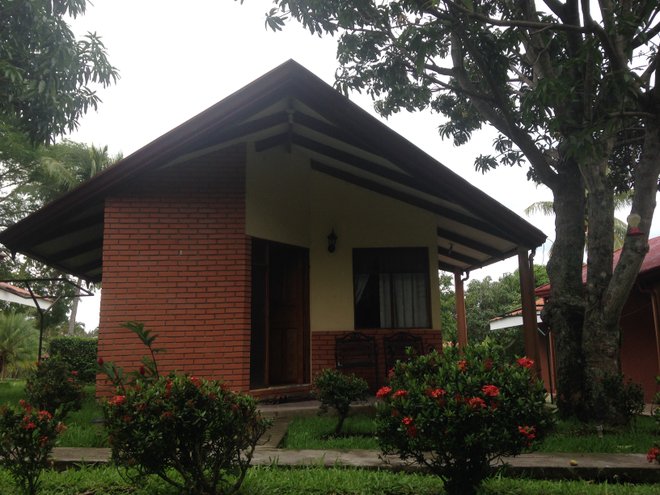 Some say I made a mistake when I planned my vacation during Costa Rica's rainy season, which runs from May to November. Others argue that the low season, which lacks crowds, is a prime time to visit. Every afternoon brought thunderstorms that shook my little cottage in La Garita, which was located about 30 minutes from San Jose International Airport. My neighbors like to scare all the newcomers with a story about the time the gardener was struck by lightning, so naturally I developed a new fear. But there was a bright side to all the rain: the gorgeous green scenery.
Tip: Bring a pair of waterproof shoes, a poncho, and an umbrella, if you plan on being in Costa Rica during the rainy season. Invest in a waterproof cell phone case, too. My iPhone died one day after a spontaneous rainstorm interrupted my jog.
2. Pack back-up chargers.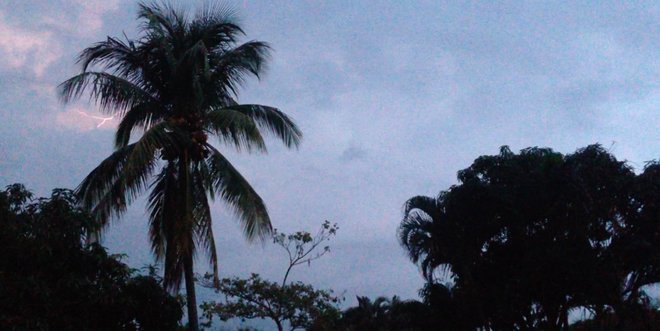 Speaking of lightning storms, voltage fluctuations and power outages are common in Costa Rica. In my experience, these caused the rubber encasing around my MacBook and iPhone power cords to turn into putty. And when I returned to the U.S., I had to replace all of them.
Tip: During a thunderstorm, unplug your devices. Costa Rican plugs are the same as in the U.S. and Canada, but outlets don't accommodate three-prong plugs, so bring an adapter. You may also want to bring extra chargers, if you plan on being in the country for an extended period of time.
3. Be wary of the food and water.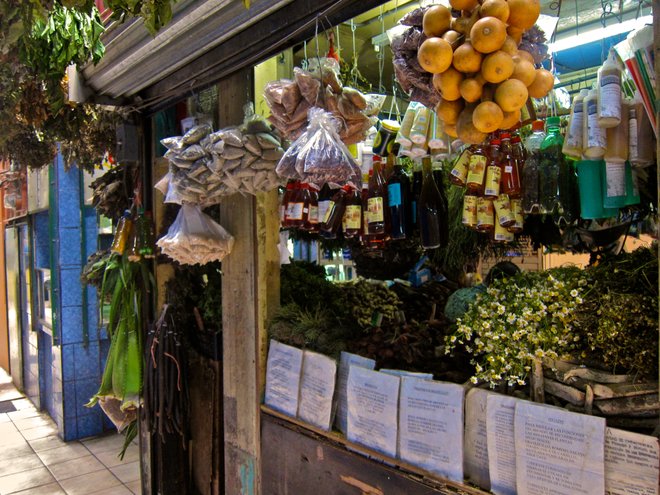 Two weeks into my trip, I became violently ill. The culprit was either eggs I bought at a countryside market or boiled tap water. In Costa Rica, eggs aren't refrigerated because they believe the natural coating protects against bacteria contamination. In the U.S., eggs must be refrigerated because that natural coating is washed off. There are different opinions about which method is better. As for the water, the monitors its H2O regularly, but the quality varies by area. I met many expats who drank straight from the tap and didn't exhibit any negative reactions.
Tip: The key is to be cautious. Drink bottled water. You might even want to ask your doctor to prescribe antibiotics before you travel as an added precaution.
4. Keep American dollars in your wallet.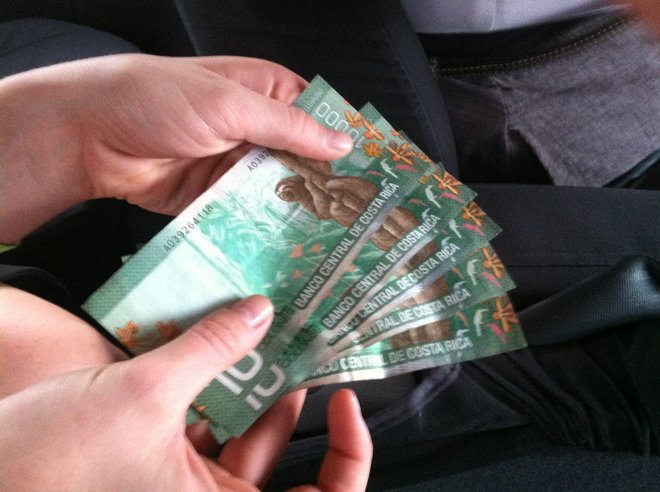 Worried about not having enough colones for the cab from the airport to my cottage, I committed a rookie travel error: I exchanged money at the terminal and received a horrible exchange rate. Many Costa Rican shops and restaurants, particularly in the tourist areas, accept American dollars.
Tip: For small sums of cash, the exchange rates are often better when you pay in dollars and get change in colones rather than going to a currency exchange shop. If you plan on catching the public bus, Costa Rican coins come in handy. Note: Buses aren't air-conditioned and drivers don't usually speak English.
5. Don't forget the mosquito repellent.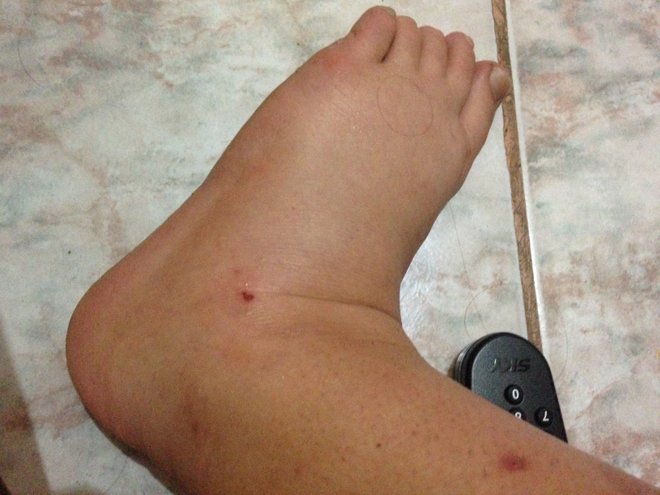 Born and raised on a farm in Hawaii, I understand how pesky mosquitoes can be. That being said, nothing prepared me for the tenacious Costa Rican mosquitoes. In fact, there was never a point during my stay when I wasn't covered in bites. One day, I woke up with two fresh bites and a swollen foot. I never did identify the culprit, but eventually learned to mitigate the itching and pain.
Tip: Most markets sell mosquito repellent coils that you can burn. In addition, wear mosquito repellent spray as well as a long-sleeve shirt and pants while hiking. This is especially important since the warned travelers about the threat of the Zika virus in Costa Rica.
6. Stay hydrated.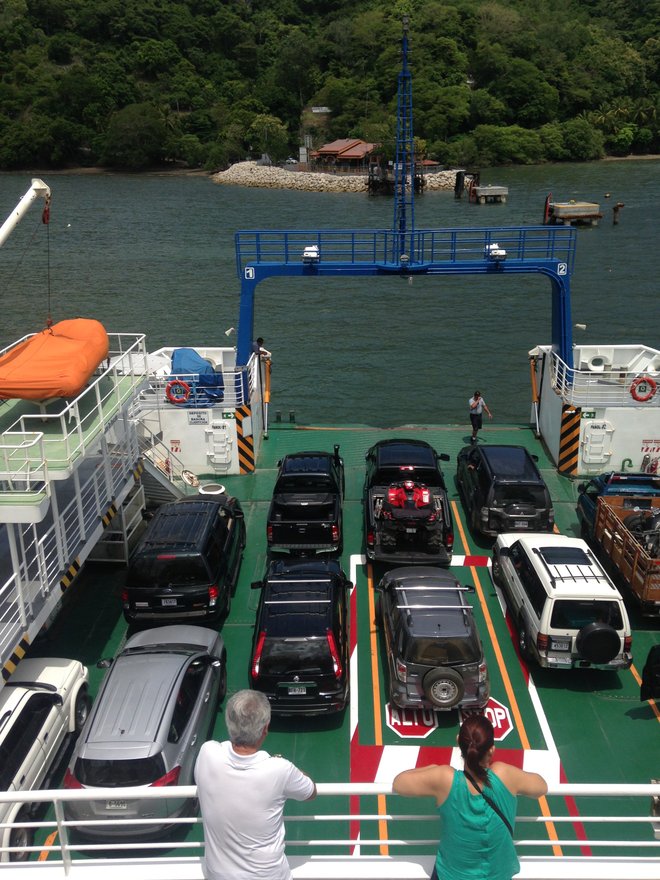 While in the town of El Cuchillo, I experienced what I self-diagnosed as heat exhaustion. After catching the ferry from Puntarenas to Paquera, I turned down a ride from my hosts and opted for the 20-minute walk instead. I failed to realize that I had to walk uphill with my duffle bag in the Costa Rican sun. To top it off, I didn't have enough water. I spent my first night on a bioluminescent kayaking tour, retching into the water. And days later, I suffered from migraines.
Tip: It's easy to forget to drink enough water when you're busy sight-seeing. On hot days, dress accordingly and limit your sun exposure.
7. Don't be afraid to trust kind strangers.
Now, let's return to that time I was stranded in the jungle outside of La Fortuna. My hired driver had agreed to drop me off and pick me up from a hike to the Arenal Hanging Bridges. Spoiler alert: he never showed up. I was stuck in the jungle with no cabs or buses. It was getting dark and I could hear the howler monkeys screaming in the trees. As luck would have it, I ran into a father and his two adult children, who also happened to be staying at the same hostel as me.
Tip: If there's one tool to pack, it's your intuition. When situations are out of your control, don't be afraid to accept help. That was the most important lesson I learned.
Related Stories:
All products are independently selected by our writers and editors. If you buy something through our links, Oyster may earn an affiliate commission.