With vacation rentals becoming more and more prevalent in destinations around the world, travelers have begun to question which makes more sense: Booking a hotel room, with all the amenities and services of a staffed resort, or opting for a rental property, with many of the comforts of home. While everyone has their preferences (ours, of course, generally leans towards hotels) the vacation rental industry has certainly upped its game over the past few years. Homeaway.com has over one million property listings around the globe. But can it deliver the most bang for your buck? We put a hotel and vacation rental in Los Angeles' Manhattan Beach head-to-head to duel it out.
Vacation Rental, Manhattan Beach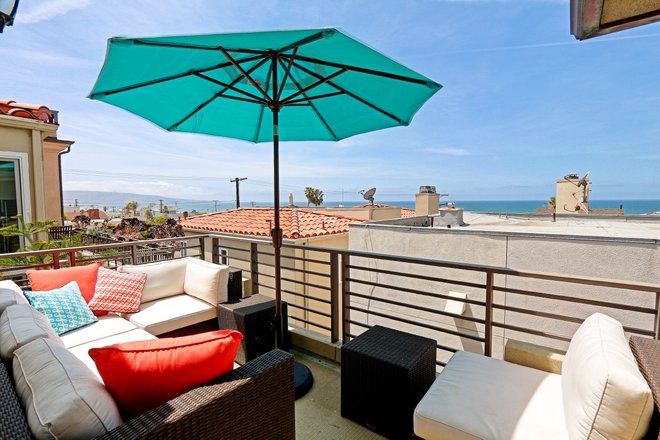 Located in South Manhattan Beach, this vacation rental is considered a rare find. It's a three-bedroom house with three and a half bathrooms that's available on Homeaway.com. The price is about two to three times more per night than what you'd pay at most nearby hotels — but the perks and ability to split costs (with another couple, for example) may turn this dream home into a steal. It's got a gourmet kitchen, ocean views, and plenty of spots to kick back with a glass of wine. More pics below >>
The Ayres Hotel is a 173-room family-run chain hotel a few miles from LAX which has surprisingly ornate interiors, extra-spacious rooms, and free perks (including parking, breakfast, and Wi-Fi). It is also super affordable — ideal for the budget conscious types. The drawback? It's drab location. The Ayres is about 15 minutes from Manhattan Beach, near strip malls and next to the 405 freeway. More pics below >>
Oyster's Pick: While the Aryes's location might be better for those looking to zip away on a flight to LAX and its rates can dip super low, its rooms are on the bland side, and the property is overshadowed by more popular neighbors. We like the vacation rental for its incredible design concept, large rooms and bathrooms, and never-ending attention to detail. And, if you can convince another family to share this rental with you — you'll get the most bang for your buck. See, we really are honest!Now, you tell us — do you agree?
All products are independently selected by our writers and editors. If you buy something through our links, Oyster may earn an affiliate commission.