If you've never personally experienced an all-inclusive vacation in the Dominican Republic, your impression of one might hinge on long buffet lines and lip-synched Michael Jackson shows. It's true that big, booze-happy all-inclusive resorts are quite popular, especially in Punta Cana (the country's tourism hub), but they're far from the island's only hotel option, or even its only all-inclusive option. On the other end of the all-inclusive spectrum are boutique-style resorts with quiet atmospheres and manageable layouts -- plus the same up-front pricing. Take a look at our favorite all-inclusive boutique resorts in the Dominican Republic.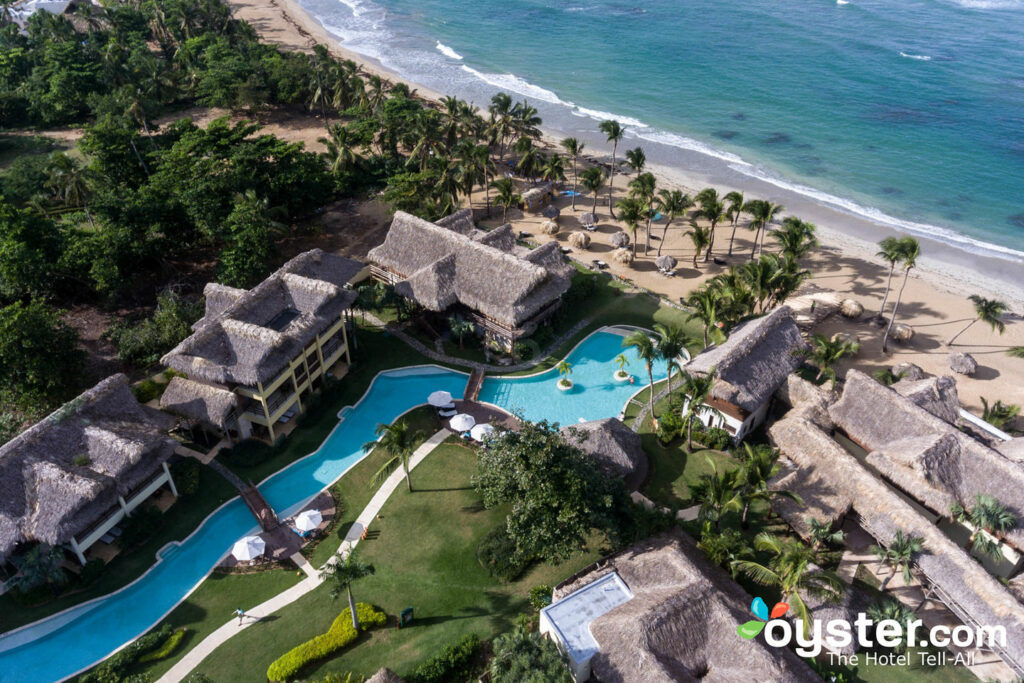 At many D.R. resorts, peaceful vibes and all-inclusive rates can be opposing forces. This is not the case at Zoetry Agua Punta Cana, a 96-room luxury resort in the northern reaches of Punta Cana. Here, a zen energy is carefully forged with manicured grounds, uncrowded pools, and a pristine private beach, plus free activities like biking, snorkeling, kayaking, horseback riding, and morning yoga on the beach. Free massages lure guests back to the hotel's spa — one of the best in the country — which includes includes a free hydrotherapy circuit.
All-inclusive at Zoetry means unlimited gourmet dining at four a la carte restaurants and a cute coffee shop, as well as 24-hour room service. Bottomless top-shelf drinks from three bars are built into the rates, as are the free liquor and mixers in the guest rooms. Those rooms, by the way, are absolutely gorgeous, with plush beds, private terraces or balconies, and sleek and sexy bathrooms.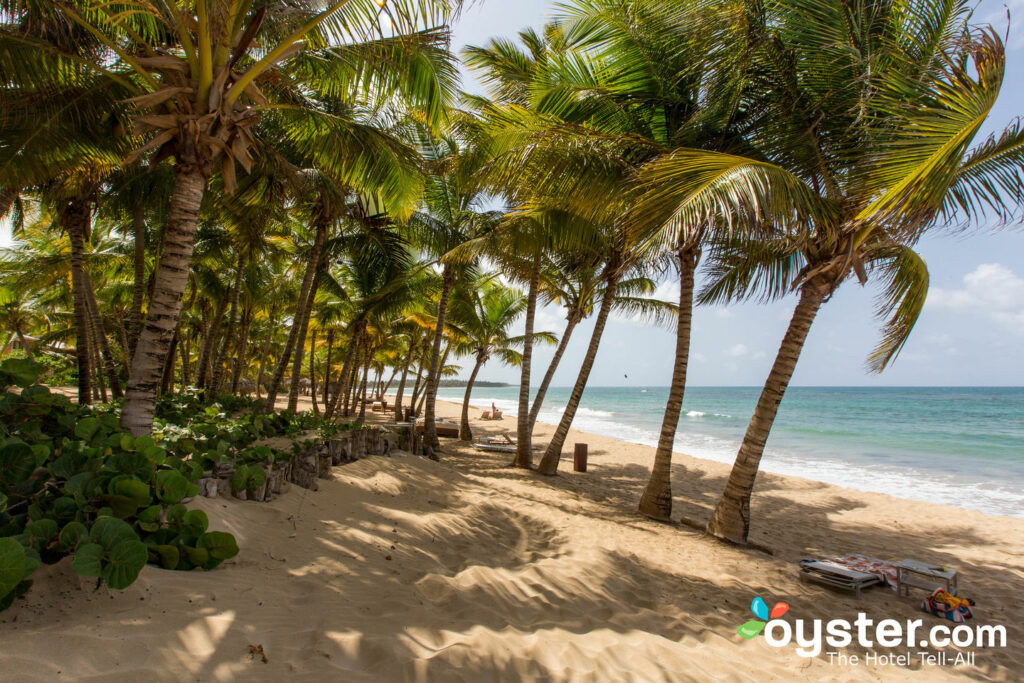 The adults-only Portblue Le Sivory Punta Cana is a boutique resort with an Edenic location, superb service and cuisine, and next-level serenity. It's so hushed around here, you might feel sheepish speaking above a whisper near the infinity pool or in the three restaurants. Speaking of the restaurants, Portblue's menus were designed by Michelin-star chef Rafa Sanchez, and the resort's 8,000-bottle wine cave presents one of the best selections in Punta Cana. All-inclusive guests also get free 24-hour room service and unlimited use of the water sports equipment on the hotel's impressively wide beach, which is blissfully free of hawkers, tourists, and seaweed. Some of the 55 rooms offer direct access to the beach (or at least views of it), and all offer outdoor areas, free daily minibars, two-person showers, and lots of square footage.
While many Punta Cana resorts aim to amuse the masses with clubs, casinos, and chipper animation teams, VIK Hotel Cayena Beach offers little more than a pool, a bar, a restaurant, and a hammock-strewn beach. Guests (many of them repeaters) mostly stick to a pretty simple routine: beach, gourmet lunch (usually with wine), beach again, and then dinner.
Cayena Beach guests also have access to the full array of all-inclusive amenities at the much larger VIK Hotel Arena Blanca next door, but this is a one-way street; Arena Blanca guests don't have access here. In addition to this best-of-both-worlds set-up (an intimate hotel with use of the neighboring big-resort features), VIK Hotel Cayena Beach guarantees sea views from all 47 of its rooms.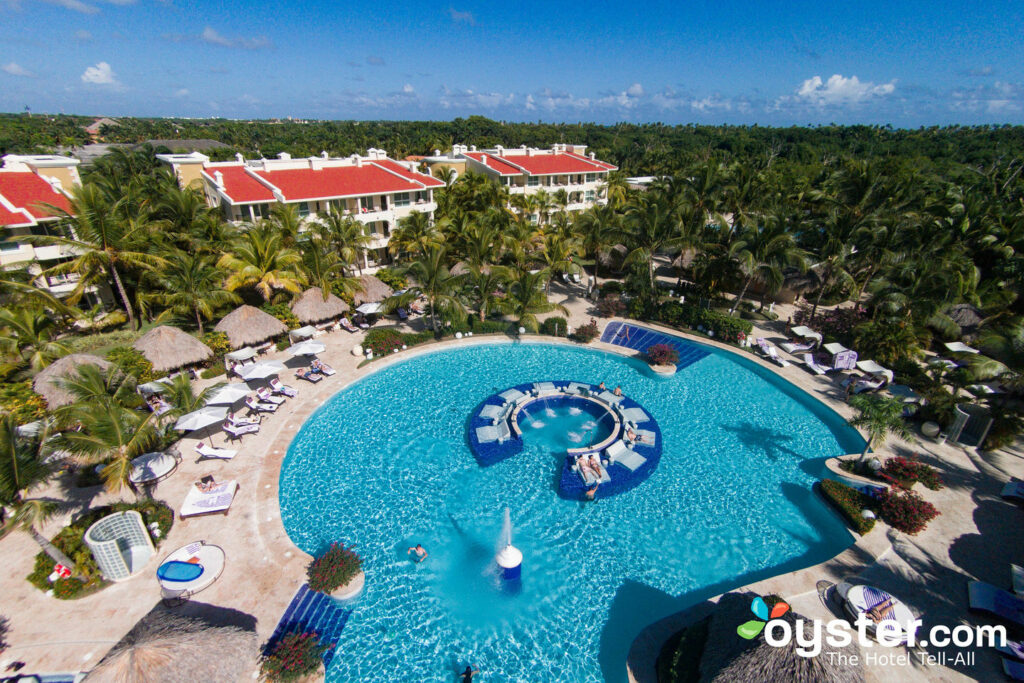 A boutique property within a mega-resort, The Reserve at Paradisus Punta Cana is the upscale section of the 688-room Paradisus Punta Cana Resort. Rooms here are larger and more luxurious than they are next door; all 170 units are one-bedroom suites with classic decor (mahogany furniture, marble floors), living/dining areas, and big balconies. The hub of the Reserve is its main bar and restaurant, where three meals are served overlooking the pool. Reserve guests get full access to Paradisus' many features, including its large pool complex, international buffets, multiple a la carte restaurants, and nightly entertainment and music. The 232-room Reserve at Paradisus Palma Real, about a 20-minute drive down the coast, provides a nearly identical experience.
It's said that it takes a village to raise a child — and judging from the staff members available at all times here, one might also say that it takes a village to please a grown-up. On top of having a hearty hotel crew, impeccably contemporary interior style makes AlSol Tiara Cap Cana one of the sharpest properties in this resort-packed corner of the D.R. The design of the 115 rooms emphasizes natural light — each room has glass doors leading to an outdoor patio with views of the pool or ocean, and some rooms include swim-out balconies to the pools. In-room perks include walk-in closets, Nespresso machines, soft bathrobes and slippers, hammocks, and marble bathrooms.
The resort counts three specialty restaurants, a full-service spa, and stunning pools among its stock, and at night, it offers live music, beach parties, and movie nights for those who don't want to shuttle a half-hour to the nearest nightclub. But note that the man-made beach here is tiny and not particularly nice, and that all-inclusive pricing is not available year-round.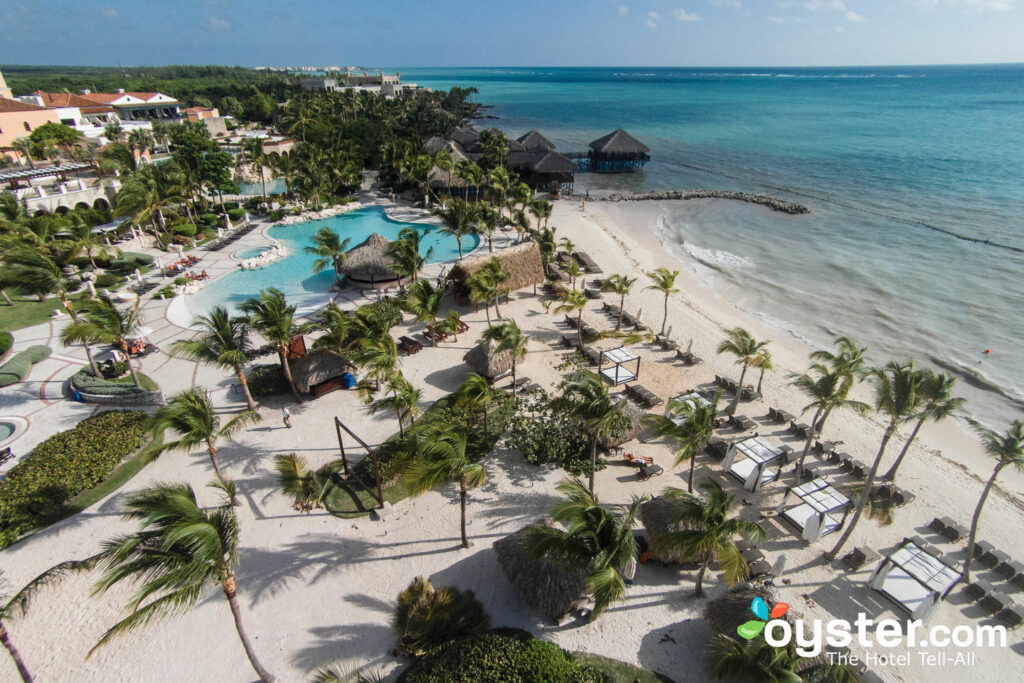 With towering turrets, stone plazas, and a moat-like pool, the adults-only Sanctuary Cap Cana looks more like a Spanish castillo than a Dominican luxury resort. Its six pools, five restaurants, and large spa are all beautifully decorated, and the 174 gorgeous rooms are decked out in weathered wood, polished stone, and rustic rattan. All rooms have 24-hour room service, walk-in closets, silky bathrobes, minibars refreshed daily, and impressive bathrooms with both showers and tubs.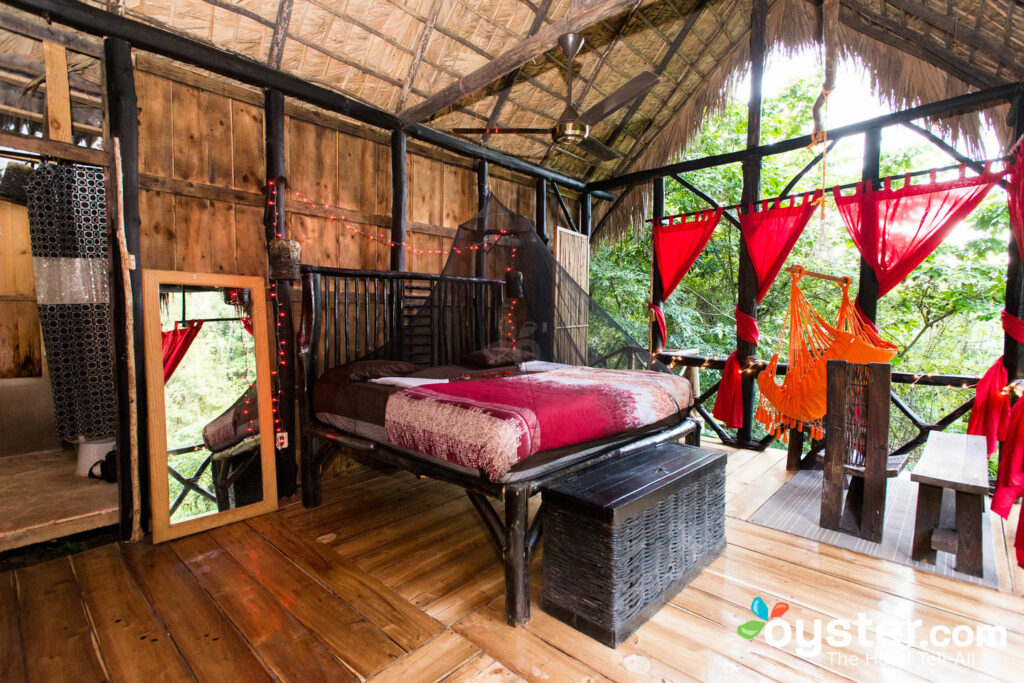 What began as a zip-line facility high in the Samana jungle eventually became a floating hotel for the adventurous — a rustic network of wooden cabins, zigzagging stairs, and connecting bridges built among the treetops. (Those with vertigo or even a mild fear of heights should steer clear.) Each of the 20 open-air cabins is equipped with little more than a bed, a safe, reading lamps, mosquito nets, and simple wooden chairs. Many have hammocks, too. Only VIP cabins have en-suite bathrooms, and those bathrooms are nothing more than simple shacks and outdoor showers in the woods.
Openness really is the theme here, as meals are prepped in an unenclosed kitchen in the hotel's restaurant/bar. A dome-shaped space hosts yoga classes and meditation sessions, and there is a large pool set in the woods. The hotel also offers free bikes for reaching the nearby beach, as well as excursions to waterfalls and ATV, horseback, and zip-line tours.
Built in 2016 in an architectural style that would fit right in in Miami, Sensatori Resort Punta Cana is among Punta Cana's newest and chicest all-inclusive resorts. Bars by its infinity pool and semi-private beach whip up alcohol drinks starting in the early morning, and by late afternoon, the social scene moves to the Gourmet Village, where there are numerous restaurants, an open-air village square with live music, and a chic piano and wine lounge. Alcohol flows freely and the vibe is lively, but it never gets to spring-break-style wildness.
The hotel shares almost every amenity (including Gourmet Village) with its sister property, the decidedly more family-friendly Nickelodeon Hotels & Resorts Punta Cana. The biggest guest complaint is that rowdy families from the Nickelodeon side sometimes move freely through the Sensatori side, with little to no staff intervention. Also, at 252 rooms, Sensatori is larger than what we typically consider a boutique resort, but we included it here for the midcentury-modern decor found throughout.
NOW WATCH: 9 Best All-Inclusive Resorts in Los Cabos
https://www.youtube.com/watch?v=I613K4sYXPc
You'll Also Like:
All products are independently selected by our writers and editors. If you buy something through our links, Oyster may earn an affiliate commission.