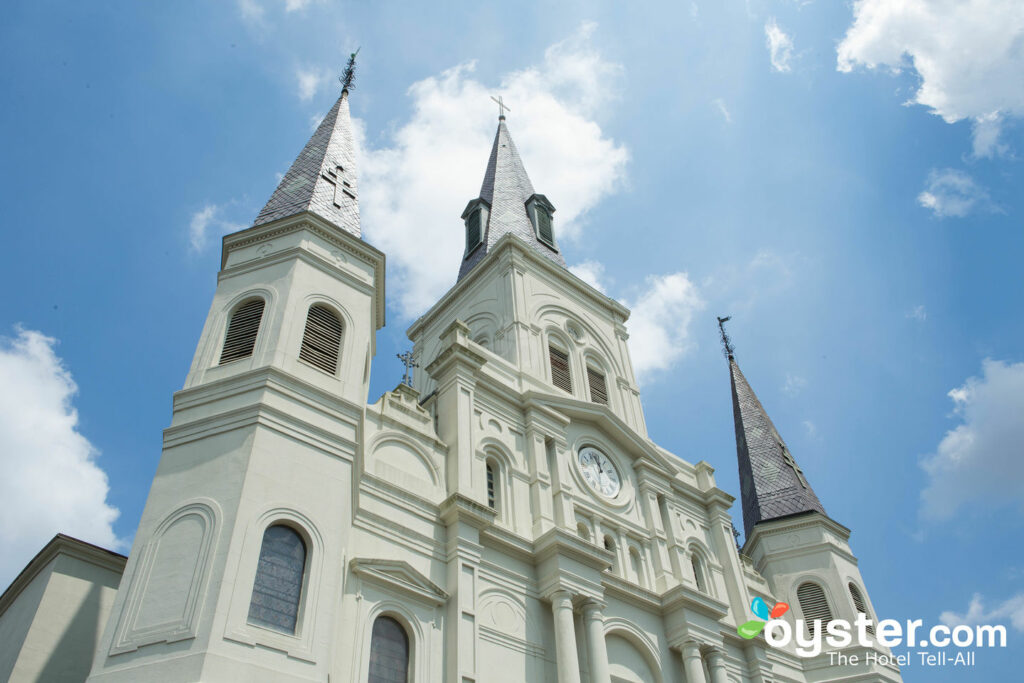 New Orleans never sleeps, even when Mardi Gras hasn't taken over. In fact, there is much more to this jubilant city beyond the beads and bustling bars on Bourbon Street. The rich history of New Orleans -- from the mythology of witches and voodoo to the reality of slavery, war, and natural disasters -- makes it worth a visit. Add to that a vibrant music scene, a tribe of eccentric artists, delicious Creole cuisine, and southern charm, and you have the ingredients for a memorable vacation in the Big Easy. Even better, you don't need a thick wallet to experience the heart and soul of this city. From joining free tours and fueling up on freshly shucked oysters to swing dancing and admiring some art, we've put together a list of the best free things to do in New Orleans.
1. Find a free festival.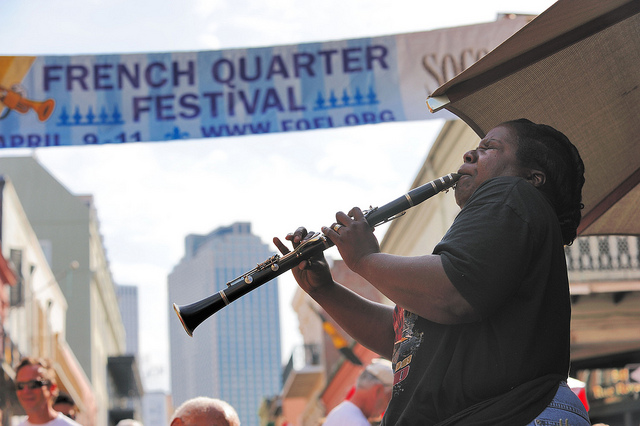 This bustling city hosts fun and free festivals nearly every weekend. Some popular picks include the French Quarter Festival in April, the Crawfish Festival in late April and early May, the Bayou Boogaloo Festival in late May, the Blues & BBQ Festival in October, the Satchmo SummerFest in August, and the Seafood Festival in September, to name just a few.
2. Take a walking tour of the French Quarter (and beyond).
Walking tours are a great way to get to know a city and its history — not to mention get your bearings in a new place. New Orleans' National Park Service offers free history tours Tuesday through Saturday at 9:30 a.m. During this time, you'll spend an hour with a park ranger and up to 24 other curious cohorts while learning about the French Quarter's history.
There are also a few other walking tours within the city. For example, Free Tours by Foot offers several pay-what-you-wish walking tours that cover the city's ghosts, cemeteries, history, and food scene.
3. Visit the cemeteries in New Orleans.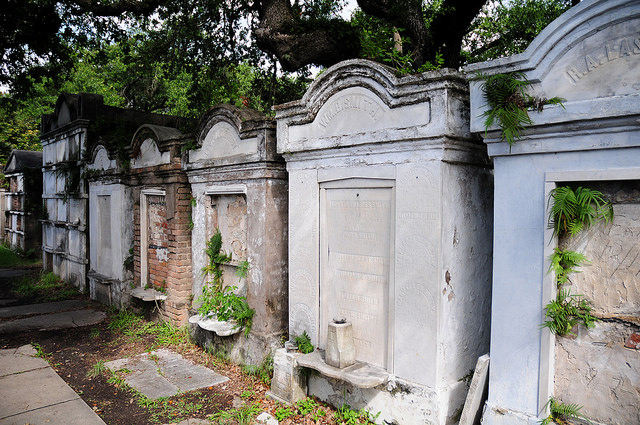 Those into the macabre need not to join a tour to explore the city's famous above-ground graves (though the stories behind the gravestones are certainly fascinating). Walking paths at Lafayette Cemetery, St. Patrick Cemetery No. 2, and St. Louis Cemetery No. 3 are open to the public, so it's simple to go on a self-guided cemetery crawl.
4. Stroll down Bourbon Street in New Orleans.
People-watching in New Orleans is prime. One could (and should) spend some time wandering the streets — particularly Bourbon Street — just admiring the head-turning scenes. It's true, sometimes it does get messy, but that makes things even more interesting. And don't be surprised if your walk gets interrupted by a spontaneous burst of live music or a compelling street performance.
5. Window shop for antiques and oddities.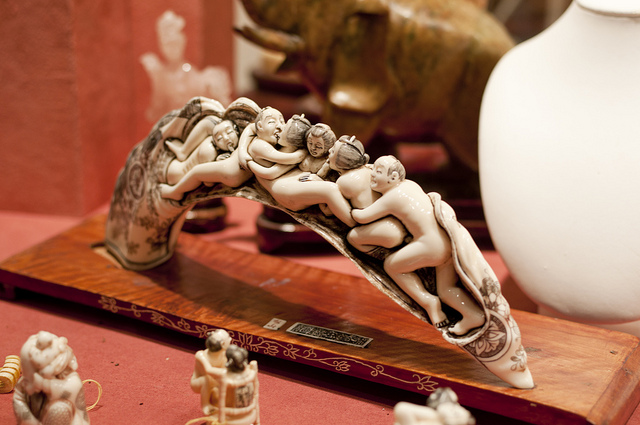 New Orleans is nothing if not a little eccentric. This diverse city is full of bizarre things to see and do — and one way to experience its oddities is by window shopping. See all the funky, quirky, and eclectic items that are for sale in the Big Easy. Some good places to start are Magazine Street, Royal Street, and Chartres Street, but don't blame us you become tempted to shell out some cash.
6. Catch the sunset over Lake Pontchartrain.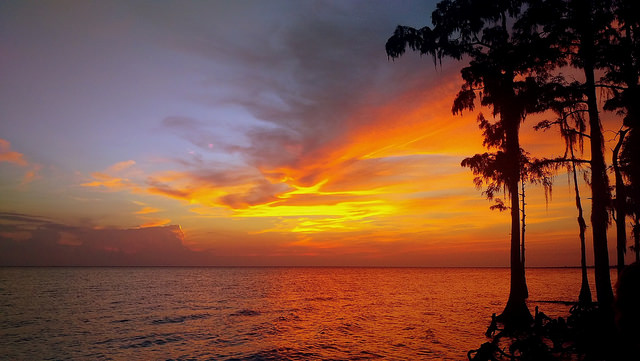 Life is full of simple pleasures, if only you stop to soak them in. One such example is watching the sunset over Lake Pontchartrain off Lakeshore Drive. Mosey on over in the final hours of the afternoon, plop down on one of the lake-facing benches, and enjoy the show. Pro tip: Pack a light picnic or glass of bubbly (seltzer or Champagne) to enhance the moment.
7. Browse local work at New Orleans' art galleries and markets.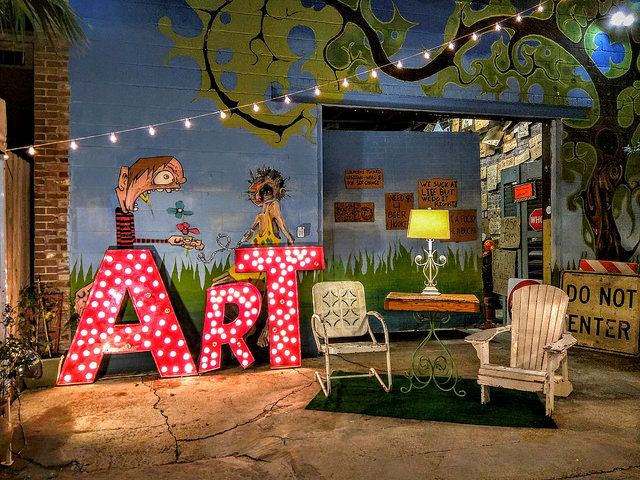 The art scene in New Orleans is vibrant — and you can ogle a lot of it for free. In addition to the Second Saturday Art Walk in the St. Claude Arts District, you can gain gallery access on the first Saturday of the month at the art market on Freret Street during the day or in the Arts District along Julia Street in the evening. If you're in town during the last Saturday of the month, head over to Palmer Park for the nearly six-acre daytime art market. Not in town on a specific Saturday? No problem, as the Palace Market Frenchmen is a daily, open-air art market with over 38 local vendors.
8. Join a second line parade.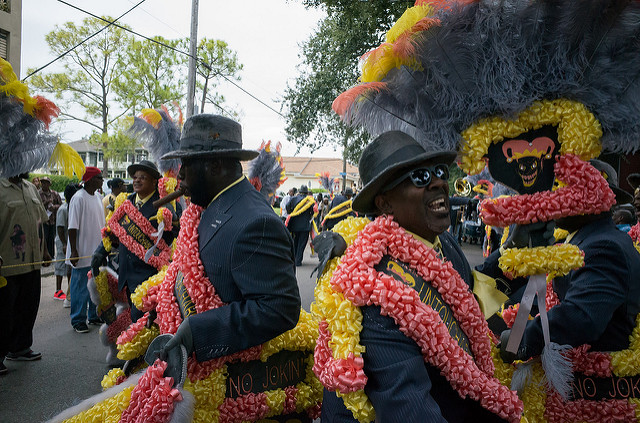 A New Orleans tradition, second line parades have evolved from the old-school jazz funerals they once were. These days, there need not be a funeral in order to celebrate with a parade; these lively homegrown parades happen just for the fun of it, usually on Sundays in the French Quarter and neighborhoods throughout the city. What exactly is a second line? Well, the first line features a brass band, and behind them is anyone who wants to join in (a.k.a. the second line). These joyful street parties often have a BYOB policy (open containers are legal in New Orleans) and perhaps even a few barbecues or tailgaters.
9. Slurp raw oysters while listening to live music.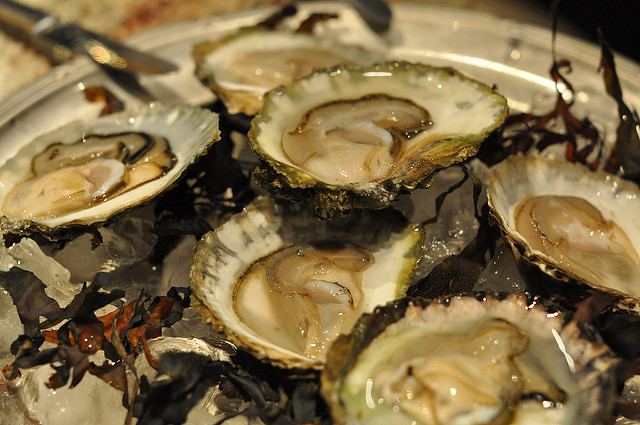 Yes, you read that right: free oysters on the half shell, served with a side of live piano music. This unbelievable steal can be yours every Friday night at Le Bon Temps Roule on Magazine Street. The deal starts at 7 p.m. and goes until 10 p.m., but we suggest getting there early because once the bivalves are gone, they're done (though the music plays on).
10. Check out the exhibitions at The Historic New Orleans Collection.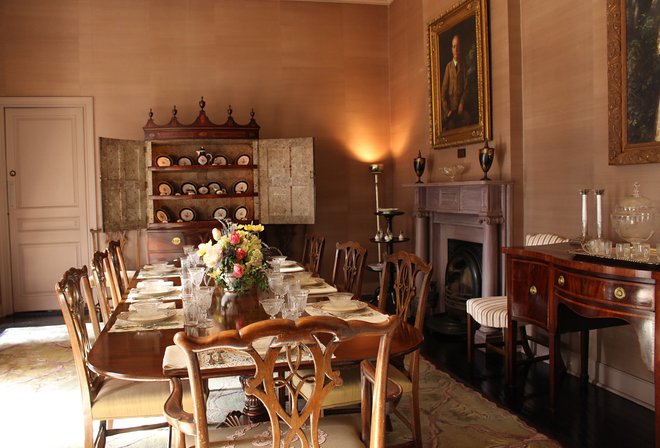 Want to learn even more about NOLA? Luckily, The Historic New Orleans Collection invites guests to visit all four of its exhibition spaces for free. Here, you'll learn about New Orleans and Louisiana through rotating exhibits that focus on fine art, music, and history. In other words, get rich on NOLA's history without even spending a dime.
11. Catch some free concerts in New Orleans.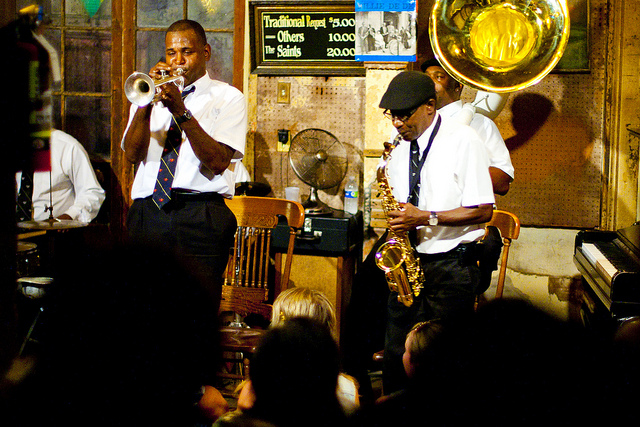 New Orleans is one of the world's best music cities, so it's only fitting that there are many ways to experience all types of tunes for free. If you're in town from March through the summer, check out Wednesday at the Square, a free concert series. The Algiers Point Ferry Landing also hosts a free live music series called Wednesdays on the Point. Or, head over to the French Quarter every second Wednesday for a free opera performance at the Four Points Sheraton, located at the site of the former French Opera House. If jazz is more your style, spring and fall sees free music every Thursday with Jazz in the Park at Louis Armstrong Park.
12. Learn how to swing dance.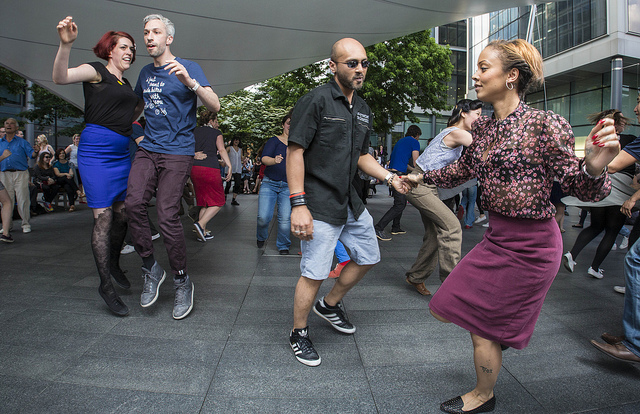 Every Sunday at 5 p.m., the NOLA Jitterbugs Dance School opens its doors for a swinging good time. All ages are welcome to come and learn how to swing dance for free. In fact, their entire mission is to preserve and promote traditional American music and dance. So grab a partner (or find one when you get here) and dance the afternoon away.
13. Wander through stalls at the New Orleans French Market.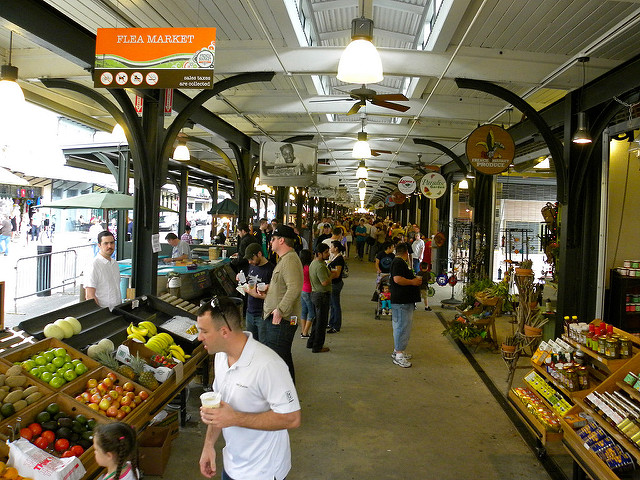 New Orleans' French Market dates back to 1791, when the open-air space was set up as a trading post. Today, it's a five-block bazaar filled with craft vendors, food stalls, and a lively vibe. You will have to shell out money for any of the delicious eats or cool souvenirs on offer, but walking through this famous market is free — and you might even get some complimentary samples along your route.
14. Tour a local craft brewery (and drink a free beer).
Taps at the NOLA Brewing Company pour a wide variety of craft beers, like Irish stout, dry-hopped IPAs, a lemon basil wheat beer, and traditional ales. They've also got free brewery tours from 2 p.m. to 3 p.m. on Fridays and 2 p.m. to 4 p.m. on Saturdays and Sundays. You don't need a reservation, but you might want to come thirsty because you'll also get a free beer.
15. Do some sun salutations in the park.
You can bend and stretch for free in the Big Easy, thanks to the no-cost yoga classes in the New Orleans Jazz National Historical Park. You'll find your downward dog off Esplanade Avenue, at the end of the French Market. Classes are held on Saturdays at 10 a.m. — perfect for anyone who made the most of their Friday night.
You'll Also Like:
All products are independently selected by our writers and editors. If you buy something through our links, Oyster may earn an affiliate commission.