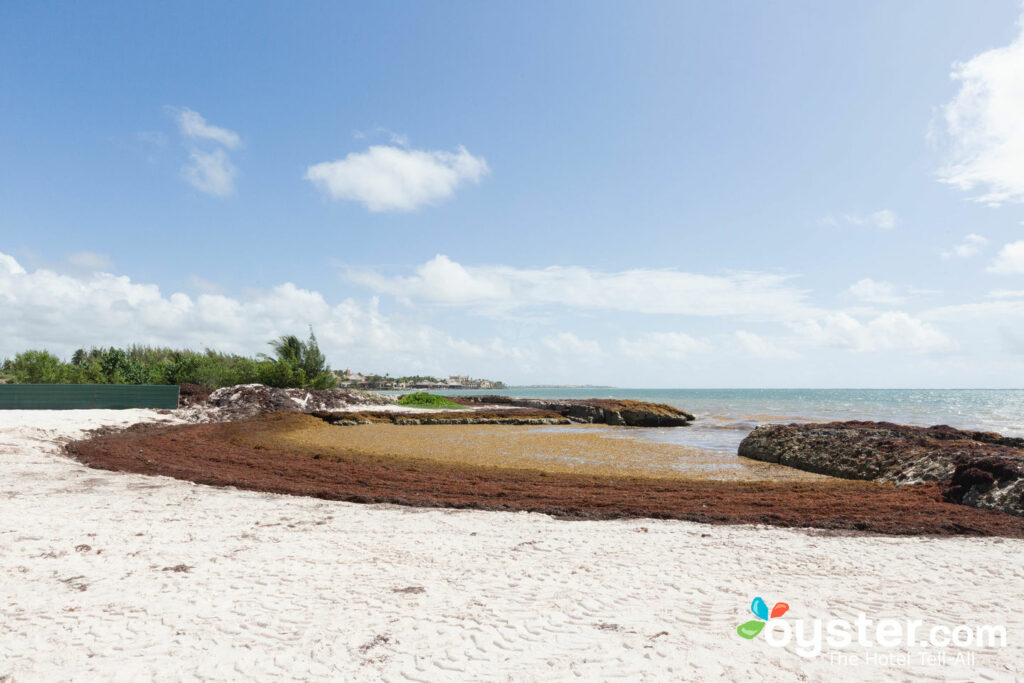 2015 was a bad year for Caribbean seaweed, and 2016 isn't shaping up to be much better. The record amount of sargassum that washed up on beaches from Cancun to Antigua marred many a beach vacation and threatened the region's tourism. Unfortunately, visitors to the Caribbean and Mexico's Yucatan Peninsula will probably be facing similar amounts of the unsightly algae again.
According to Chuanmin Hu, a professor of optical oceanography at the University of South Florida, satellite imagery shows that large sargassum mats rarely occur in winter -- usually they start in the late spring and bloom in the summer. "In winter 2015, one year ago, there were a lot of large sargassum mats in the central west Atlantic and also in the Caribbean. Perhaps that's one reason explaining the record Sargassum year in 2015. This winter I see almost the same thing," he says.
Last year, there was 20 times as much seaweed as any year before 2010, and several times as much as other sargassum years, which included 2011 and 2014. Causes are hard to pinpoint, but Hu says climate change -- and its impact on wind, precipitation, water temperature, ocean currents, and the deposition of dust (which carries important nutrients for the algae) -- could be at play.
"This year is very warm," he says. "It could be one reason. The winter is warmer than usual, it could favor growth."
Update: We published an updated seaweed forecast on April 18th.
You Might Also Like
All products are independently selected by our writers and editors. If you buy something through our links, Oyster may earn an affiliate commission.