We have travel experts visiting and revisiting destinations around the world every day, and we love when the fresh photos of gorgeous locales start to roll into our offices. Now that fall is approaching (we know, we hate to bring it up -- but Labor Day coming and going kinda already did), we're getting particularly excited about tree-filled spots and landscapes chock-a-block with hills and fields...and few places in the world do that better than the Irish countryside. Fewer places still do that better than these gorgeous hotels nestled away in the Irish country. So without further adieu, we bring you eight of the most beautiful hotels in the Irish countryside -- and many of them are brand-new on Oyster!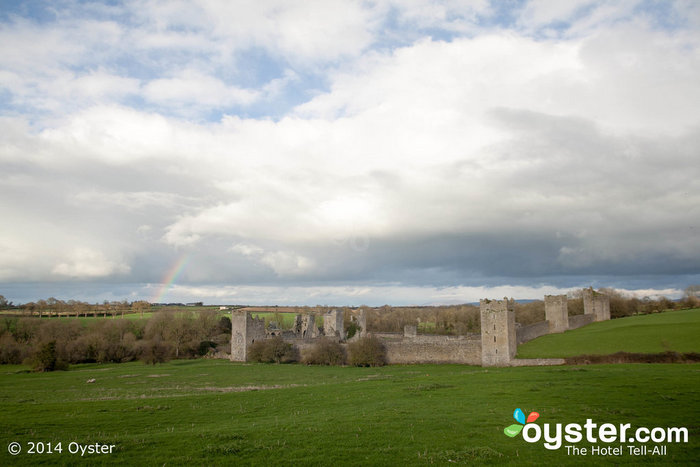 This rustic property is a solid pick for those travelers who want a slice of traditional pastoral Ireland. The emphasis is squarely on a homey, farmhouse vibe with turf-burning fires and friendly hosts offering a personal touch. The rustic charm carries over into the rooms, some of which have pretty views of the surrounding countryside. The grounds are a real high point and guests can experience the property to the fullest through outdoor activities that include fishing on the river and feeding the farmyard animals. There's little else quite like it in the area, and prices are pretty reasonable for this level of cozy comfort.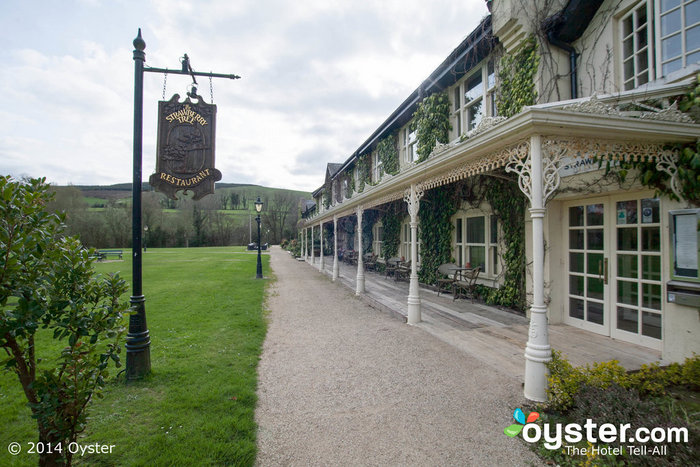 The 86-room BrookLodge and Wells Spa is a destination hotel in the truest sense, being set in a self-contained village resort offering everything guests might want during their stay. There's a real emphasis on green living, and the property offers organic and largely locally-grown produce as part of the dining experience. The spa is impressive and extensive, though not child-friendly, while rooms are surprisingly well-equipped with modern technology. You won't find anything like this in the area, and that's the point, offering visitors an all-encompassing experience of high-end country living.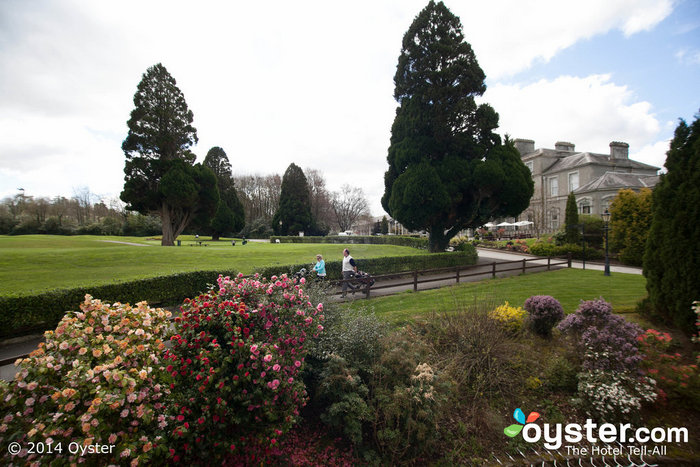 The setting of this resort hotel is hard to fault — it's in the picturesque southeast of Ireland and surrounded by extensive grounds and parkland. This restored 18th-century mansion provides a sense of history from its stately interiors to a variety of period touches scattered throughout. The golf course is the star of the show, but award-winning dining, and a well-equipped spa are also a draw. Some rooms are more special than others, and one or two show signs of wear, but all have decent amenities.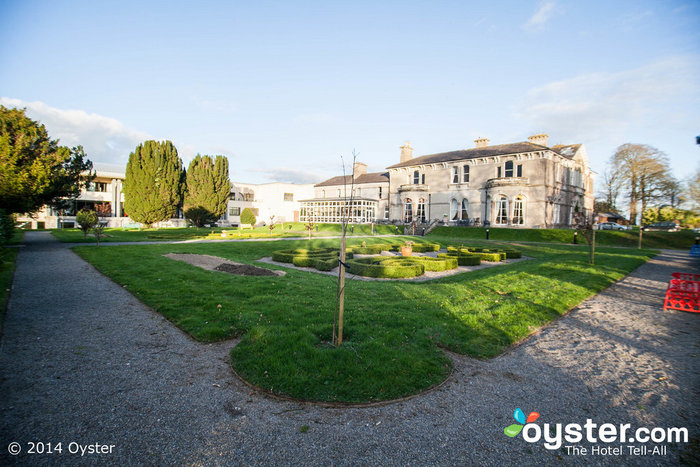 The Lyrath Estate Hotel's blend of 17th- and 21st-century design is impressive, as are the large manicured gardens and lush parkland surrounding the property. The hotel has all the makings of a country getaway, with an extensive list of amenities for children and adults. Rooms are spacious and nicely finished, though old-style TVs should be replaced. The restaurants are on the pricey side, but there are plenty of other options in Kilkenny, just a mile away. All in all, the hotel is a decent luxury option that delivers on facilities. Those looking to be closer to the hustle and bustle of the city center should check out the slightly less posh Newpark Hotel.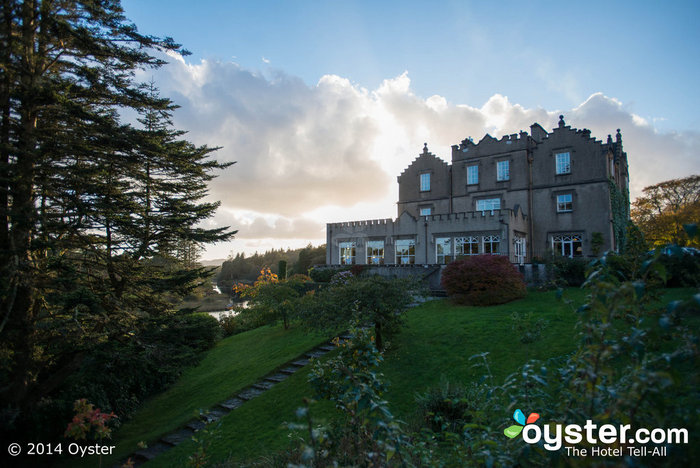 The 40-room Ballynahinch Castle Hotel is a less formal, more accessible alternative to the more famous Ashford Castle to the east. It has a riverfront location amid the wild, unspoiled beauty of Connemara and decor that's alternately homey and elegant. It's more of a manor house than a castle, but the main structure dates to the 18th century and both the building and the estate are steeped in history. The 450-acre grounds offer a range of activities, including beautiful hikes, woodcock shooting, and fishing. Both restaurants serve terrific gourmet cuisine using fish, game, and mushrooms from the surrounding region.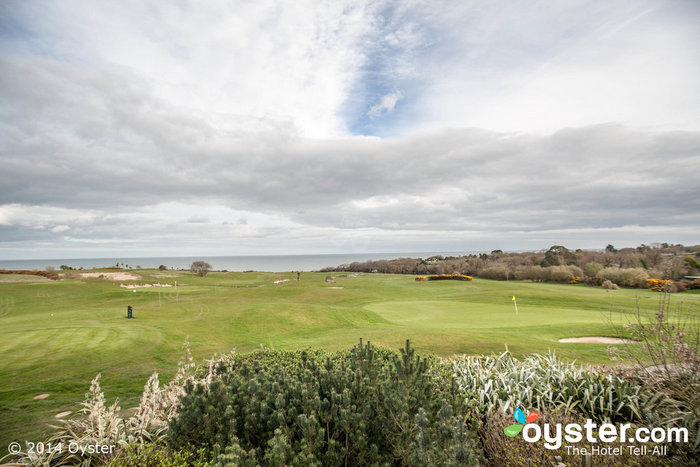 The 102-room upscale Seafield Golf and Spa Hotel has many attractive features, from an 18-hole championship level golf course with private clubhouse to a stylish spa with two pools and long list of treatments. Situated in 160 acres of coastal parkland overlooking the Irish Sea and miles of secluded beach, the location is pretty special too. Rooms are smart and contemporary with free Wi-Fi and nice balconies, though some are showing signs of wear. It's not a cheap pick, especially for food and drink, but the style and setting make this an attractive option in the area.
The quaint Bushmills Inn is quintessentially Irish in every respect: There are fireplaces burning peat or wood throughout the property, a fantastic restaurant serving locally sourced cuisine, Irish music performed certain nights at the Gas Bar, which is lit by traditional gaslight, and 41 cozy, cottage-style rooms. The inn has a rich history dating back to 1608, when a coach house and stables stood here, and the actual main inn building dates to the 1820s; the historic character has been carefully and thoughtfully preserved throughout. Views of the river are marred by the parking lot sitting right in front of it, but most guests are impressed enough by the inn's warmth and coziness that they find little to complain about.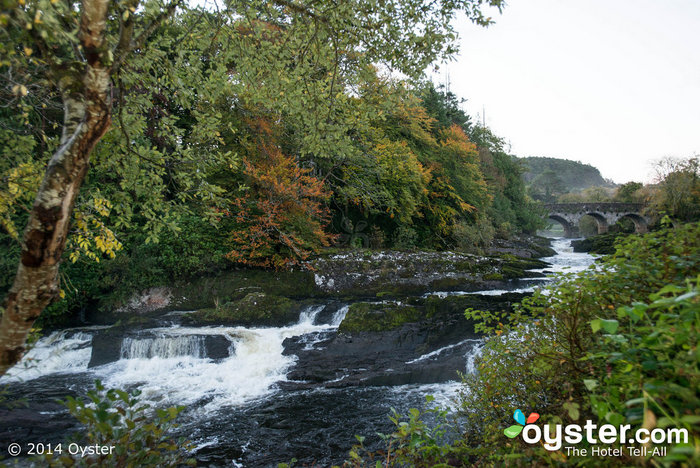 Sheen Falls Lodge is arguably the top hotel in County Kerry. The 300-acre estate belonged to the Marquess of Landsowne in the 18th century, and the hotel — opened in 1991 — feels like a country manor house. It has a stunning setting on both Kenmare Bayand Sheen River, which has, as the name suggests, gentle tumbling waterfalls. The 66 rooms have classic country decor — crown molding, cheerful prints (plaids and florals among them, in moderation), and soft yellow walls; all but one have water views. Estate activities range from clay pigeon shooting to fishing to tennis, and more traditional luxury hotel features include a lovely indoor pool, spa, and small fitness center. Formal fine dining is offered at La Cascade restaurant, while (slightly) less expensive dishes are served at the classy Restaurant Lounge. The sommelier hosts daily tastings in the wine cellar.
To learn more about Jane Reynolds, visit her on Google+
RELATED LINKS:
All products are independently selected by our writers and editors. If you buy something through our links, Oyster may earn an affiliate commission.