While Bali is undoubtedly one of the most beautiful and culturally rich islands in Indonesia, there are plenty of less famous, but equally enchanting, spots in the archipelago that are worth visiting. Whether you are after pink-sand beaches, ancient temples, rainforest hikes, wildlife spotting, or some of the best snorkeling and diving opportunities on earth, here are a few places worth considering for your next Indonesian journey.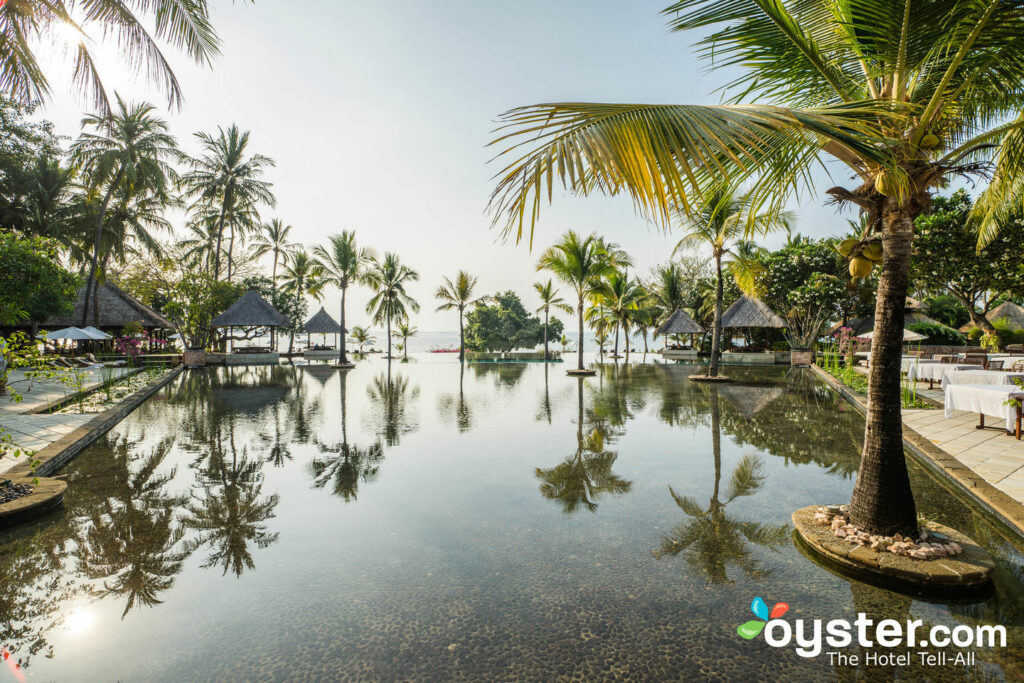 Just east of Bali, Lombok has been a popular tourist destination since the 1980s, and has traditionally been touted as a low-key, unspoiled alternative to its more popular next door neighbor. It doesn't get as much rain as Bali, which makes it a good choice during the rainy season, but still features plenty of similar attractions and activities. Like Bali, there are plenty of quaint bungalow guesthouses alongside larger upscale hotels, plus budget-friendly spas, lots of local eateries, and many activities, from surfing in the beach town of Kuta to hiking in and around the Mount Rinjani area.
Lombok Hotel Pick:
Sumatra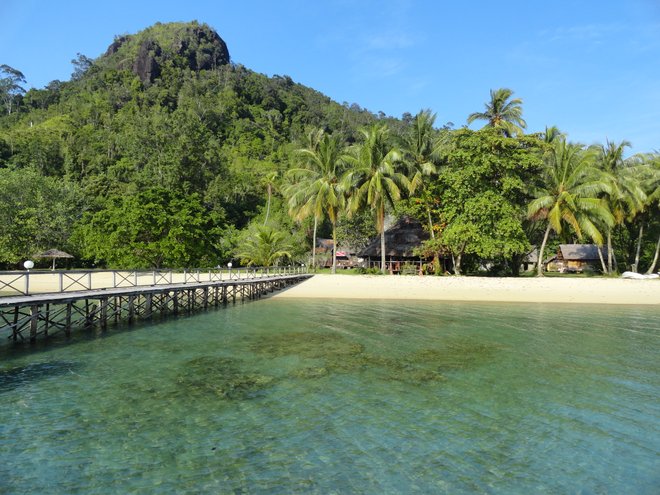 Among the largest islands in the Indonesian archipelago, Sumatra offers all sorts of activities and attractions, especially for nature lovers. There are plenty of opportunities for rainforest trekking, and the island's Gunung Leuser, Kerinci Seblat, and Bukit Barisan Selatan National Parks collectively form a UNESCO World Heritage site. Top attractions include Lake Toba, the largest volcanic lake in the world. At the center of it sits a tourist-friendly island — Samosir — known for hot springs, scenic bicycling paths, and plenty of traditional homes and structures associated with the Toba people who live on the island. Other popular attractions include Bukit Lawang, known for its orangutan sanctuary, and Belitung Island, celebrated for its turquoise beaches and good snorkeling opportunities.
Although Java is not the largest island in Indonesia, it's certainly the most populated. (It's home to over half of the country's population.) Here you'll find everything from big cities to ancient structures, along with all sorts of outdoorsy activities. It's a popular spot for trekkers, especially in and around the Gunung Gede volcano and Mount Halimun National Park. Anyone with an interest in history won't want to miss the island's two most significant UNESCO World Heritage sites: the eighth-century Borobudur temple complex, the world's largest Buddhist structure and, Prambanan, a massive Hindu temple complex dating back to the ninth century. And if you really want a little insight into the day-to-day life of Indonesian urbanites, spend a few days in Jakarta, the Indonesian capital and home to almost 10 million people.
Java Hotel Pick:
Komodo
When most people hear the name Komodo, they automatically think of Komodo dragons, and for good reason — the island's namesake monitor lizard is a main draw for travelers. Although the "dragons" are the main draw, the island also boasts a variety of wildlife, including monkeys, civets, cockatoos, and wild pigs, plus decent diving and a pink-sand beach. In addition, it forms part of the Komodo National Park, which also comprises two other neighboring islands and 26 islets and gets around 50,000 visitors per year.
Sulawesi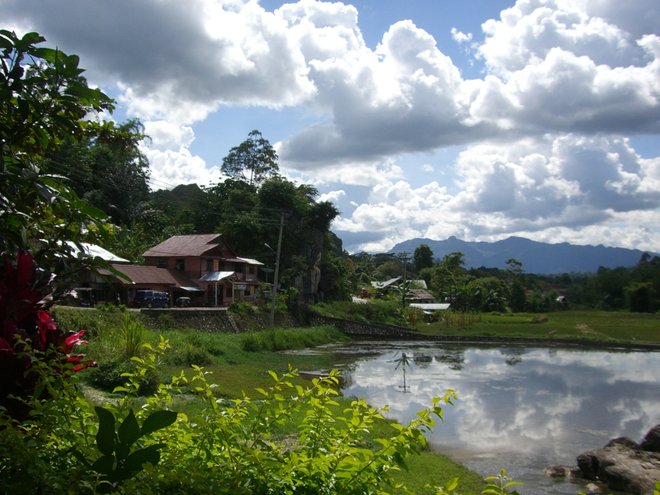 Sulawesi certainly isn't among the most popular Indonesian islands for tourists, but this oddly shaped landmass offers a ton for divers and nature lovers who want to get off the beaten track. The northern part of the island is home to hot springs, nature reserves, and plenty of diving hot spots, including Bunaken, a national marine park with dozens of coral species plus a huge variety of fish and a strong population of dugongs, a marine mammal related to the manatee. Tana Toraja is the main highlight of southern Sulawesi. This lush highland region is home to the Toraja people, who practice Christianity but still retain many of their cultural practices and ceremonies.
Kalimantan (Borneo)
Kalimantan is the Indonesian part of the island of Borneo (which is also partially occupied by Malaysia and Brunei). The region covers the entire southern and central parts of the island, much of which is lush rainforest. Most people come here for the natural beauty, and many of Kalimantan's top attractions and activities involve getting out into the rainforest or visiting traditional villages. Few travelers come to the island without paying their respects to Borneo's most popular residents, the orangutan. While the primates can be found in forests and at conservation centers across the island, the best-known place for spotting orangutans is in Tanjung Puting National Park, which is also home to gibbons, proboscis monkeys, and wild bearded pigs. Once you're done exploring the jungle, head out to the Derawan Archipelago off Borneo's eastern shore. It's known for its incredible scuba diving and snorkeling opportunities and splendid white-sand beaches.
You'll Also Like:
All products are independently selected by our writers and editors. If you buy something through our links, Oyster may earn an affiliate commission.