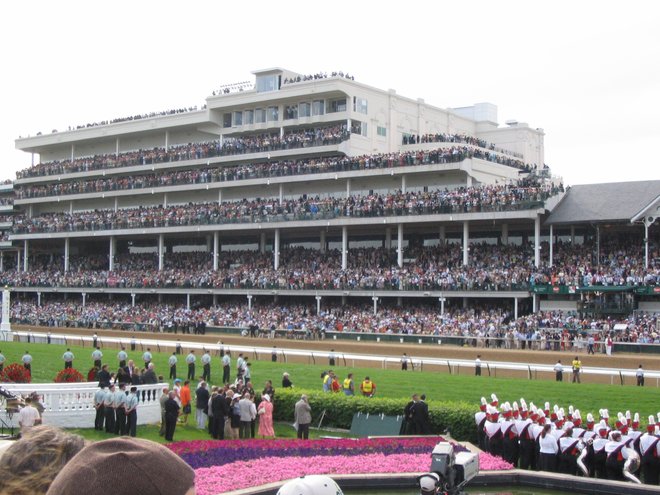 The Kentucky Derby has long been an American tradition in horse racing, and over the years it has garnered a reputation as a see-and-be-seen tourist attraction as well. Though sipping on bourbon and donning a larger-than-life hat never really gets old, trying to have an authentic Kentucky experience can be a bit tricker these days. That's why we reached out Sara Brown Meehan, Director of Lifestyle Communications for Churchill Downs Racetrack & The Kentucky Derby, to get her insider info on how to enjoy the Derby (taking place on May 6 and 7) like a local.
"There are many things that are special about the Kentucky Derby and make it unlike any other event in the world," she tells us. "Mainly its history, style, and status as an American icon." But, there's some advice Sara say you should know.
"Women should bring a pair of flip flops in their purses," she says. "There's a lot of walking around the track on Derby day to see the horses up close in the Paddock, wager, or purchase a mint julep. The second piece of advice is to bring cash. Wagering is one of the highlights of the day. Even if you're not an experienced bettor, a small bet on a horse you like gives you a little skin in the game and makes the races that much more fun. Of course there are ATMs at the track, but locals aren't standing in those lines on Derby day."
When it comes to attire, the Derby is all about embracing your individual style. But there are some key elements that locals follow to keep up with tradition. "Locals follow the motto of 'comfortable and luxurious,'" notes Sarah. "The Derby is a chance for every woman to express her inner Southern Belle. For men who want a more polished look, a classic navy or pin-stripe blazer is always in style."
Whether you're at the track or not, you can feel the excitement of Derby all over the city. Here are a few of the locals' favorite places.
What to Do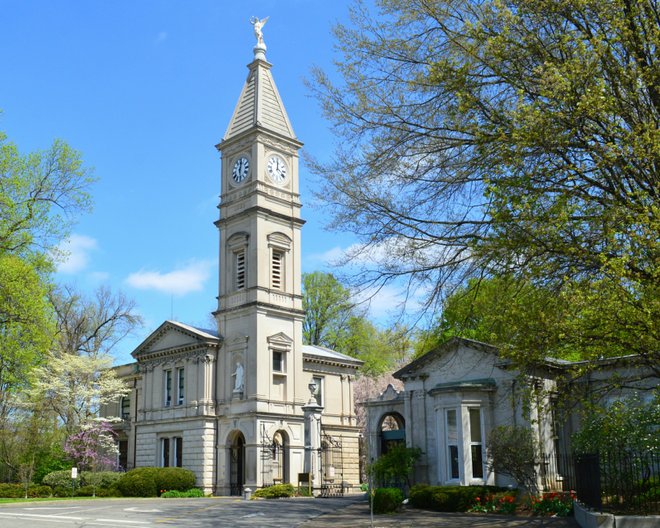 Walk across the Ohio River on the Big Four Bridge, a pedestrian bridge that's located in Louisville's Waterfront Park. There lies 85 acres of green space that stretches along the Ohio River and is accessible from downtown Louisville.
If you need a break from all the excitement or a good dose of nature, head over to Cave Hill Cemetery. It's a 296-acre, Victorian-era National Cemetery and arboretum that has more than 500 trees in full bloom. Or rent a bike at Parkside Bikes to peddle through Cherokee Park, designed by the famous Frederick Law Olmstead.
Where to Shop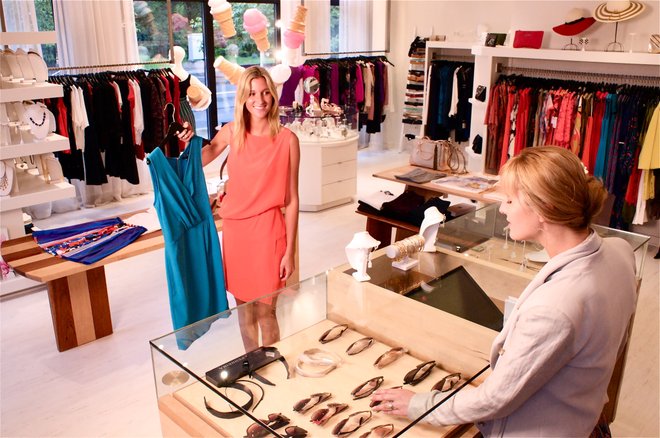 One of the best places to find the perfect Derby hat is Peacock Boutique, with hats by famous milliners like the Australian Memsahib and the UK's iconic Philip Treacy. Or visit the downtown neighborhood of Nulu for some of Louisville's best art galleries, specialty stores, and antique shops, and a growing number of local, upscale restaurants.
Where to Eat
"The restaurants in Louisville are some of the best in the country and they pull out all the stops for Derby," notes Sara. Locals agree that some of the best food and views are found at River House Restaurant and Raw Bar. It focuses on regional cuisine with a Southern flair and an emphasis on fresh seafood, along with floor-to-ceiling glass wall overlooking the Ohio river. Great, affordable BBQ and one of the best mixology programs in the city can be found at Doc Crows Southern Smokehouse and Raw Bar, and with 80 percent of the food coming from a 100-mile radius, you don't get any more local than Harvest.
Where to Stay
And in terms of where to stay, Oyster.com's got you covered! It's clear to see why the Beaux-Arts Baroque style Seelbach Hilton was inspiration for F. Scott Fitzgerald's "The Great Gatsby." In fact, the author frequented the hotel and was said to have begun writing the novel on bar napkins here. he Suites in the hotel's 321-room inventory are especially spacious and distinctive, but Standard Rooms vary in size and layout, and their traditional decor is lackluster and looks tired. Bathrooms are small as well. Its opulent, fine-dining restaurant and Rookwood Pottery-tiled Rathskeller are truly unique attractions with colorful histories. An attractive alternative could be the nearby Brown Hotel, another upscale, historic property, but expect to pay slightly higher rates to stay there on most dates.
Related Stories:
All products are independently selected by our writers and editors. If you buy something through our links, Oyster may earn an affiliate commission.