Australia is a big country. With an extremely diverse landscape and culture, the "Down Under" offers something for every kind of traveler. But deciding where to vacation when visiting for a limited amount of time can be difficult. Even the country's two largest cities — Sydney and Melbourne— are two very different sides of the same coin. Both offer gorgeous architecture and a boat load of culture, but where one gets top marks for an eco-friendly attitude and a hipster vibe, the other is renowned for its beaches and bold attitude.
The rivalry between the cities is legendary, dating back as far as their foundings. While Sydney was originally built with very little urban planning as a massive jail for English convicts, Melbourne was a settler's destination, constructed as a European metropolis with a grid of streets (one point for Melbourne!). Both bustling, rough-and-tumble Sydney and up-and-coming Melbourne experienced population booms in the late 1800s, establishing themselves as the largest cities — and most bitter rivals — early on. But which is superior? The decision isn't an easy one: Canberra was even made the country's capital back in the day just so as not to fuel the fires between the two cities. Today, visitors have to make that choice for themselves — but with a little help from Oyster, of course. Get the lowdown on our favorite aspects of these Aussie cities and then make your decision!
Sydney: The Harbor City
Modern Aesthetics
This former British colony for exiled convicts has transformed itself from its gritty upbringing and has long been considered one of the best cities in the world to visit. Now a main cultural hub, Sydney boasts attractions such as the architecturally beautiful Sydney Opera House (even if the operas themselves are not the finest in the world), the Museum of Contemporary Art, and the Art Gallery of New South Wales. Sydney has a decidedly modern feel to it, with stunning architectural wonders like the Harbor Bridge and Opera House constantly teasing the eye.
Bondi Beach Bums
But possibly the main draw in Sydney is its beautiful beaches, offering amazing opportunities to snorkel, scuba dive, and surf. Bondi Beach is one of the city's most popular, but there are over 60 stretches of sand in Sydney for visitors to explore. The typical "Sydneysider" is the penultimate surfer, always in flip-flops talking about the weather (which, by the way, is almost always lovely).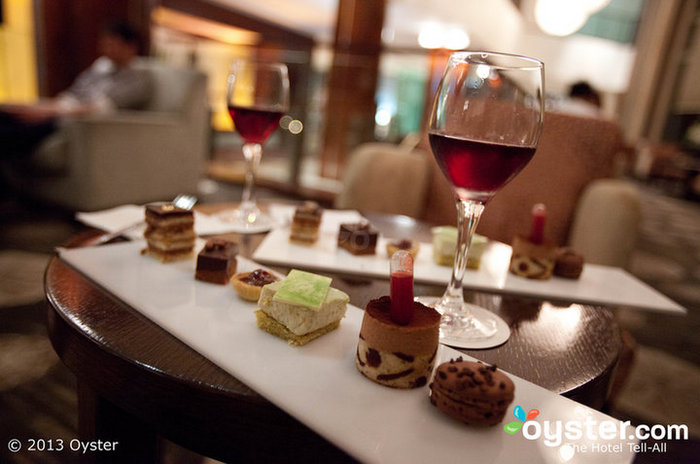 Dine on Asian Fusion
While Melbourne has the distinction of being the food capital of Australia (as well as the sport and cultural center), there are still more award-winning restaurants in Sydney than in Melbourne. Asian fusion cuisine typically reigns supreme. Plus, prices are slightly cheaper in the Harbor City than in its Victoria counterpart.
Two Centuries Later, Still Roughhousing
All in all, Sydney is a bold metropolis, spilling over with surfer dudes and rugby fans (the city is home to nine of the 16 teams in the National Rugby League). Trips to the stadiums will redefine what really counts as "rowdy" behavior for American football fans. Hell, the rugby fans may even give the European soccer league's supporters a run for their money. But getting around town is a nightmare, with traffic jams and pollution levels likely to give visitors and locals alike more than a little headache.
Oyster's Call: For the beach bums and party hoppers, Sydney is the place to be.
Melbourne: The World's Most Livable City
Let Me Entertain You
Known as Australia's cultural capital, Melbourne has a lot to offer first-time visitors looking for some artsy excursions. Live music can be heard at many of the inner-city clubs such as Richmond and Epsy, and many festivals take place throughout the year. Museums, galleries, expansive parks and gardens all pack the city's streets. Melbourne is also home to some of the best bars in the world — two of which (Der Raum and 1806) were ranked among the top ten best bars in the world — as well as a bevy of award-winning restaurants (though not quite as many as Sydney).
Hipsters Welcome
While Sydneysiders take the great outdoors very seriously, Melburnians tend to stay indoors. A fascination with "the arts," coffee bars, and biking is well-cultivated, as is an eco-friendly attitude and vintage style. The city's many green spaces, such as the Royal Botanic Gardens, and efficient public transport also make the city popular with tree-huggers around the globe.
Victorian Traditions
Melbourne's Victorian roots are alive and well, with gorgeous period buildings dotting tree-lined streets. Plus, the city has an excellent reputation for easy transportation: The burgundy-colored (and free!) City Circle trams zig-zag across the metropolis. It's easy for visitors to explore the city at a relaxed pace within a few days.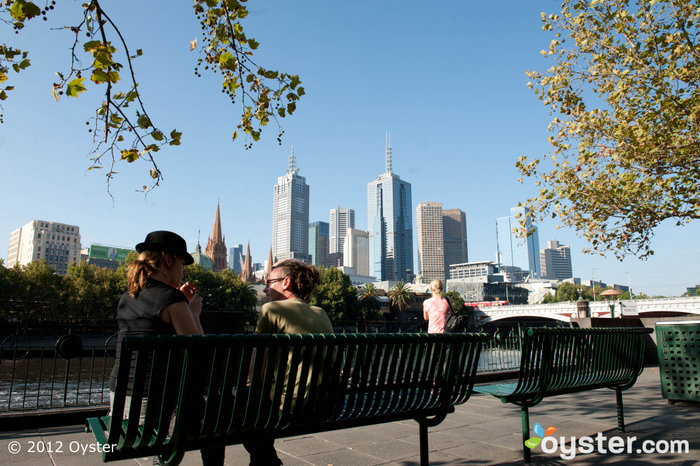 Sporty Spice
Perhaps surprisingly (sporty hipsters isn't an easy picture to conjure), Melbourne is also the sports capital of Australia. It lays claim to the largest arenas for Cricket and the Australian Football League in the country. Games against rival-in-all-respects Sydney are always rowdy affairs.
Oyster's Call: The hipsters of the world looking to throw back a Fosters with the locals and take in some local tunes, all while respecting the environment, should head to Melbourne.
RELATED LINKS:
All products are independently selected by our writers and editors. If you buy something through our links, Oyster may earn an affiliate commission.