Some of Jamaica's seemingly secret spots -- rugged caves, isolated, white-sand beaches, and a serene, deep-blue lagoon -- became not-quite-so-secret when they made appearances on the silver screen. Let's see if you movie buffs out there can match the films on the list below to the beautiful Jamaican locale they featured. Answers are at the bottom of the post.
1. The Blue Lagoon, 1980
2. How Stella Got her Groove Back, 1998
3. 20,000 Leagues Under the Sea, 1954, and Dr. No, 1962
4. Lord of the Flies, 1963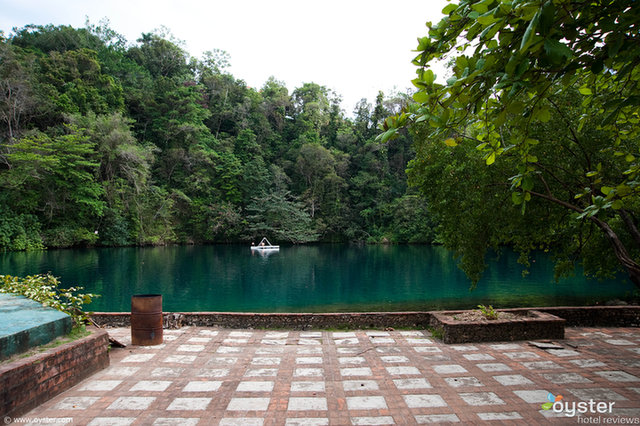 Answer Key:
1. d: Yes, you guessed it — the sexually-charged coming of age film The Blue Lagoon, which drew criticism from Christian groups for featuring nude scenes of a 14-year-old Brooke Shields, shot scenes at The Blue Lagoon in sleepy Port Antonio, Jamaica.
2. b: Stella Got her Groove back at Round Hill Hotels & Villas with the 20-year-old Winston Shakespeare, played by Taye Diggs.
3. a : Both 20,000 Leagues Under the Sea and Dr. No filmed scenes at the ruggedly beautiful West End Cliffs in Negril.
4. c. We wouldn't mind getting cast away at the beautiful, uncrowded Frenchman's Cove, but the boys in Lord of the Flies didn't handle it too well.
All products are independently selected by our writers and editors. If you buy something through our links, Oyster may earn an affiliate commission.