It's been a wild year in the travel industry, from the growth of trans-Atlantic budget airlines to travel bans. With 2017 (finally) coming to a close, we're looking ahead to what we think 2018 will hold for travel.
There will be a decrease in Cuba tourism from the United States.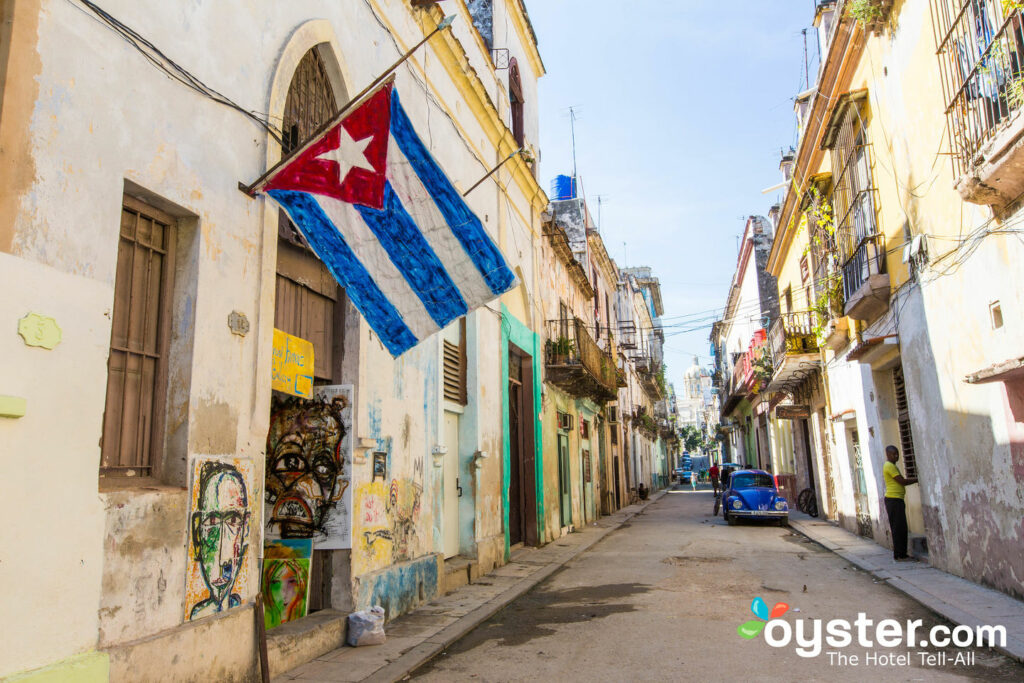 This one's a bit of a no brainer, thanks to to the island nation. While it's still possible for Americans to travel to Cuba (, for instance, will still dock there), there are a number of hurdles to jump in order to make it happen. Trump has banned Americans from doing business with a number of Cuban entities, and that includes state-run hotels, rum shops, and other tourism-related businesses.
These restrictions aside, the government has also issued a , urging U.S. citizens to avoid traveling to the country, due to a series of mysterious, as-of-yet unsolved attacks on employees of the U.S. Embassy in Havana.
And finally, 2017 showed us that there might not be as much interest in Cuba travel as we (and many other companies in the travel industry) thought. "When the country opened up, just about every U.S. airline was obsessed with getting as many routes into Havana as it possibly could — they thought it was going to be a gravy train," . "Now, as I understand it, a lot of the flights are empty." In fact, American Airlines, Jet Blue, and Southwest have all cut back on their Cuba flights, while Silver, Spirit, and Frontier have ended service to the country, Quite frankly, it seems that the intense demand just isn't there for U.S. to Cuba travel, and we predict that tourism will continue to dwindle in 2018.
River cruises will attract a younger demographic.
If you picture a river cruise, you might think of your grandparents sailing down the Seine on a luxury ship. You wouldn't quite be wrong: Many river cruise passengers fall into the 55-plus (emphasis on the plus) range. River cruises are much more leisurely compared to their ocean-going counterparts. Being that they're significantly smaller, they don't always have room for pools, dozens of bars and restaurants, and casinos, which attracts a more demure crowd. Plus, they're often quite expensive — not every young person can swing a few grand for a week-long cruise, and that number doesn't even include flights.
But recent years have seen a change in the industry, with . Uniworld, for instance, has launched its U by Uniworld concept, aimed at passengers aged 21 to 45. It has renovated two of its ships with more modern aesthetics (forget the stuffy stuff), created itineraries that offer overnights in cities throughout Europe to allow passengers to enjoy the nightlife on land, and introduced onboard activities that appeal to the younger crowd, like mixology classes and DJ parties. We'll have to see if these changes are successful in drawing in that coveted millennial demographic, but we suspect that it'll work.
Technology will continue to advance in the hotel booking process.
Here at Oyster, we thoroughly review and photograph hotels around the world to help inform your decision on what property to book on your next vacation. We've most recently launched , which allows you to experience hotels the way our reviewers and photographers have. This only furthers the growing trend of tech in hotel bookings: This year, Kayak and Amazon have teamed up to introduce . We believe these advancements are just a teaser of what 2018 will bring.
Pop-culture tourism will continue to rise.
Cities like Dubrovnik, Croatia, have already seen tremendous tourism growth, thanks, in part, to — you might recognize Dubrovnik as King's Landing in "Game of Thrones." With the recent release of "Star Wars Episode VIII: The Last Jedi," , as a number of scenes were shot in various small towns across the country. While this can be great for the tourism industry, it also has its problems: Dubrovnik, for instance, has had to limit the number of tourists climbing its famous city walls, as overcrowding has become a severe issue. But as the public's addiction to TV and movies grows (thanks, Netflix and Marvel), we're betting that even more tourists will flock to popular filming destinations all around the world.
Airfare prices will remain low.
Throughout 2016 and 2017, we've seen massive drops in airfare. The U.S. to Europe routes likely have fallen in price due to the introduction of budget airlines like WOW and Norwegian Air, with full-service carriers lowering prices to compete with them. But it's not just the trans-Atlantic flights: We've seen outrageous deals both domestic (like Philadelphia to Hawaii for $374 round trip on Delta) and even farther abroad than Europe (like New York to Singapore for $328 round trip on Japan Airlines)! Luckily, we don't see this trend changing much in 2018. In fact, we've already looked up flights for the first quarter of the year, and it seems like there are plenty of cheap fares going strong worldwide. So if you've missed out on the deals in 2017, be sure to start planning your 2018 vacations!
NOW WATCH: The Top Travel Destinations for 2018
You'll Also Like:
All products are independently selected by our writers and editors. If you buy something through our links, Oyster may earn an affiliate commission.