See if you can spy the difference between these photos. Don't think too hard – it's pretty obvious. Did you get it? The answer is: humans! That's right – real, live hotel guests.
Marketers can't show you real guests, but they're always more than happy to include one, singular sexy lady in an eye-catching swimsuit. And she's always having a fabulous time! But the truth is, many hotels are big, and you're probably going to find more than one person at the pool. Naturally, there's nothing deceitful about a hotel omitting their normal guests in their published photos. But we can give you a real impression of what it's like to sunbathe among the swarms of swimmers splashing about. See another example after the jump.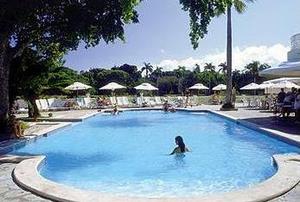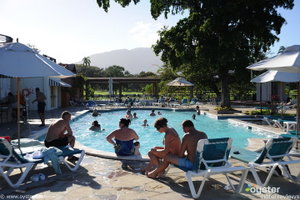 All products are independently selected by our writers and editors. If you buy something through our links, Oyster may earn an affiliate commission.