To make the most of a long weekend in Berlin, we suggest embracing the independence and quirks of one of Europe's most stylish cities. And, if that means getting in touch with your inner hipster, then so be it. If you want to explore Berlin's hippest hotels to the best bars in Friedrichshain, pull on your plaid shirts, strut through Görlitzer Park, and -- like JFK in 1963 -- repeat "Ich bin ein… hipster" as you go. Here are eight ways to channel your inner hipster in Berlin.
People Watch In Kreuzberg
Begin by immersing
yourself in Kreuzberg with some prime people watching. Once one of Berlin's poorest
areas, this neighbourhood is now one of its hippest. When you're not taking in the crowds, keep
your eyes peeled for the great art at the East Side Gallery, the summer
open-air performances in Gorlitzer Park, and the huge array of vintage shops. Garage
is a favourite — it charges by weight rather than item, so any budget will buy you
a full hipster uniform!
Oyster Hotel Tip: Stay at Kreuzberg's Relexa Hotel Stuttgarter Hof. All room rates include an extensive
breakfast buffet and there's even an in-house tanning bed if the weather
outside lets you down.
Watch Outdoor Karaoke
Make sure your stay
includes a Sunday. Why? Well, because Sunday means outdoor Bearpit Karaoke at
Mauerpark, which is possibly Berlin's most unmissable event. Hundreds (if not
thousands) of people gather every week at the amphitheatre to watch brave
volunteers give their best renditions of Total Eclipse of the Heart/Living on a
Prayer/I Will Always Love You (delete as appropriate).
Cycle Everywhere
If you want to get
about like the locals, then it has to be on two wheels. Exploring Berlin by bike
is the best way to see the real city, and fortunately, it's quite easy. Most
sidewalks have cycle lanes, the roads are wide, and most importantly, it's flat.
Take one of the many tours or pedal whimsically from cafe to bar, stopping at
will.
Oyster Hotel Tip: The modern Abba Berlin
Hotel in Charlottenburg provides its own bike hire service to save you time and
effort. Its plush rooms offer big bathrooms, flat-screen TVs, and minibars.
Bargain Hunt At The Flea Markets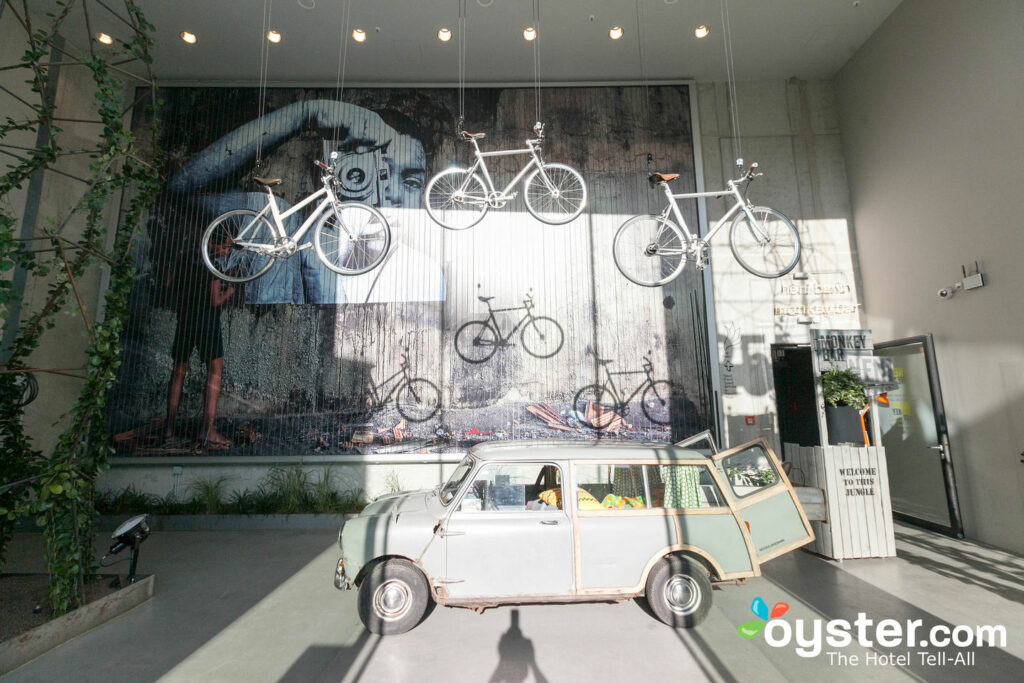 If you like the city
so much you decide to stay (or at least extend your stay), then Berlin's Flea Markets might be the place to
look for your new (second-hand) bike. Hipsters like a bargain as much as
anyone, and the markets at Boxhagener Platz, Rathaus Schöneberg, and Nowkoelln
are great for everything from antiques to hand-printed shirts.
Oyster Hotel Tip: Near to both the Nowkoelln flea
and the bars and cafes that line the picturesque Landwehr Canal is the 25 Hours
Bikini Hotel. The quirky rooms, stylish jungle theme, rooftop cocktail bar, and
eco-friendly credentials make this one of the hippest places to stay in Berlin.
Experience Berghain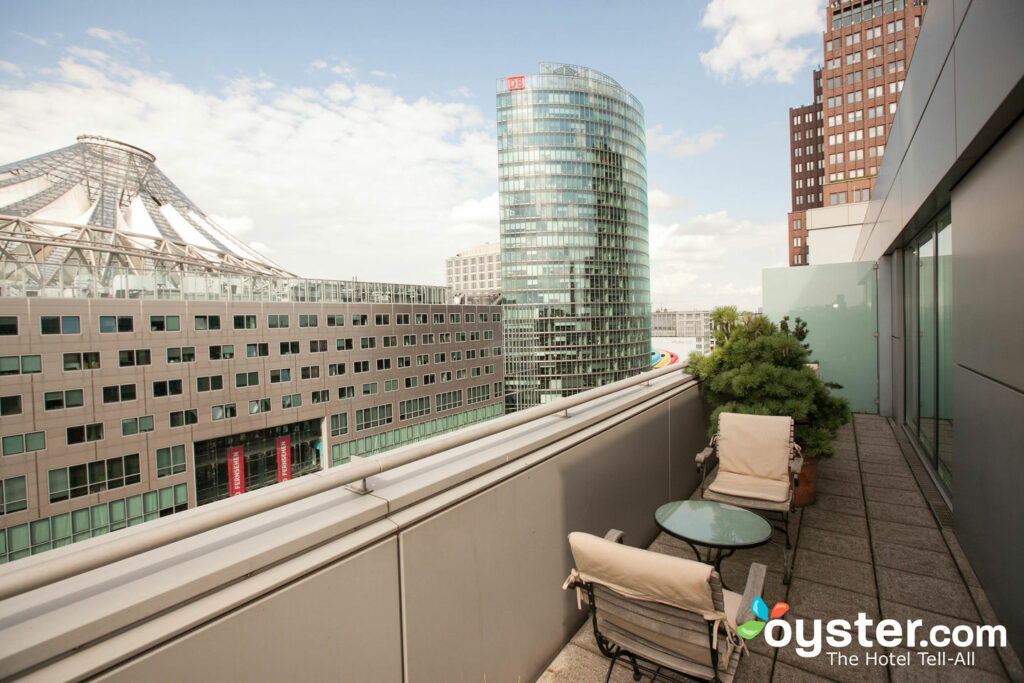 Is Berghain the
world's most famous club? We think it just might be, which is why choosing a night and
attempting to get beyond its infamously picky bouncers is a must. Show us
another club where all photography is banned (not those sorts of clubs). A
night in Berghain is a rite of passage in Berlin and since you won't find any photos,
it will have to be seen to be believed.

Oyster Hotel Tip: After a night at
Berghain you'll be in need of some serious downtime. Stay at the elegant
Mandala Hotel where you can detox in the expansive spa and gaze at Berlin's skyline from the rooftop terrace.
Hang Out At The Airport
Your flight might not
leave for another few days but you can still go hang out at the airport; the
old Tempelhof Airport that is! Boom-tish! Closed in 2008, the huge public space
is the pride of Berliners. It's used for music festivals, skating, cycling,
running, and all manner of wholesome activities — but as a hipster you'll be
mainly grilling food and drinking beer in the vast BBQ area.
Eat Berlin's Best Burgers
Why deviate from the
world's favourite hipster food? The city's burger joints are famously good and
after sampling patties from the likes of Burgermesiter, The Bird, and the mobile Bunsmobile, you'll think it was Berlin that was inextricably linked to the hamburger rather
than that other German city we can't remember the name of…
Oyster Hotel Tip: Burgers don't come cheap
but a stay at the budget Circus Hotel will stretch your Euros
further. The boutique Circus Hotel attracts an eclectic crowd and offers free
walking tours.
Sample Berlin's Best Bars
Beer gardens to boat
bars, underground jazz clubs to backroom speakeasies, Berlin's watering holes
are some of the finest in Europe. Wander the streets of Friedrichshain,
Kreuzberg, or Mitte for all the weird and wonderful bars the city has to
offer. Alternatively head straight to Prater Biergarten Kastanienallee and
drink traditionally oversized steins in Berlin's oldest beer garden.
Oyster Hotel Tip: And if you're truly
embracing the hipster lifestyle then you'll want to combine your sleeping and drinking
quarters. We would suggest a stay at the super-trendy Michelberger Hotel.
Non-guests frequent it for the chic, lively bar but paying guests get the benefit
of its budget-friendly modern rooms in the heart of hip Friedrichshain.
All products are independently selected by our writers and editors. If you buy something through our links, Oyster may earn an affiliate commission.