Looking for a cozy, romantic place to call home during your next City of Light sojourn? During our travels to the French capital, we've seen all types of accommodations. But we've come to truly love the ones that feel snug and sweet -- with just enough Parisian flair for a chic touch, too. Here are 10 of the most charming hotels in Paris you may want to consider for your next getaway.
Located right on Paris's Left Bank, just across from the Ile de la Cite and Notre Dame, this cozy boutique hotel features 16 snug, adorably furnished rooms, many with views out on to the Seine. Despite its excellent location, the rates here are affordable, and what it lacks in amenities (there's no restaurant or bar, for example) it makes up for with ambiance, which guests notice the moment they pass through the hotel's old wooden front door and into its snug stone-walled lounge area.
A solid mid-range choice in the heart of Paris, just a few minute's walk from Chatalet — the city's most central transport hub — this Right Bank mid-range boutique hotel has a decidedly British look and feel, but à la française. The rooms here are cozy but pleasant, with a burgundy-and-gold scheme, and many have tiny balconies looking out over the street. It's worth paying extra for the hotel's excellent breakfast service, which includes a selection of fine coffees, high-end teas, and hot cocoa.
Tucked away in a quiet section of Paris's famous Saint Germain neighborhood, a few minutes' walk from the sprawling Luxembourg Gardens, this upscale boutique hotel features a mix of antique furnishings and updated, but still classic, floral upholstery in its 44 rooms. There's also a gorgeous paved garden with a fountain and lots of plants for summertime breakfasting — as well as a bright indoor conservatory for taking the morning meal in cooler weather.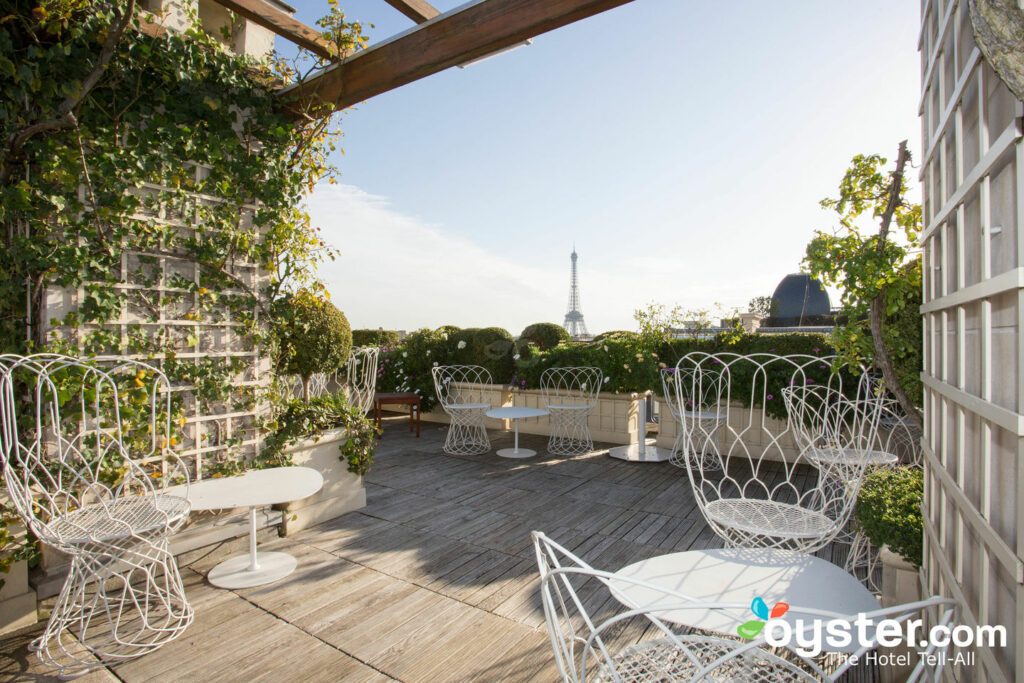 On a tree-lined avenue in the chic 16th arrondissement, just a block from the Arc de Triomphe, the posh Hotel Raphael combines quintessential Parisian charm — think Haussmannian architecture and Art Deco interiors — with upscale features such as formal on-site fine dining. The real showpiece, however, is the rooftop terrace garden, which has views out over the city's rooftops to the Eiffel Tower in the distance.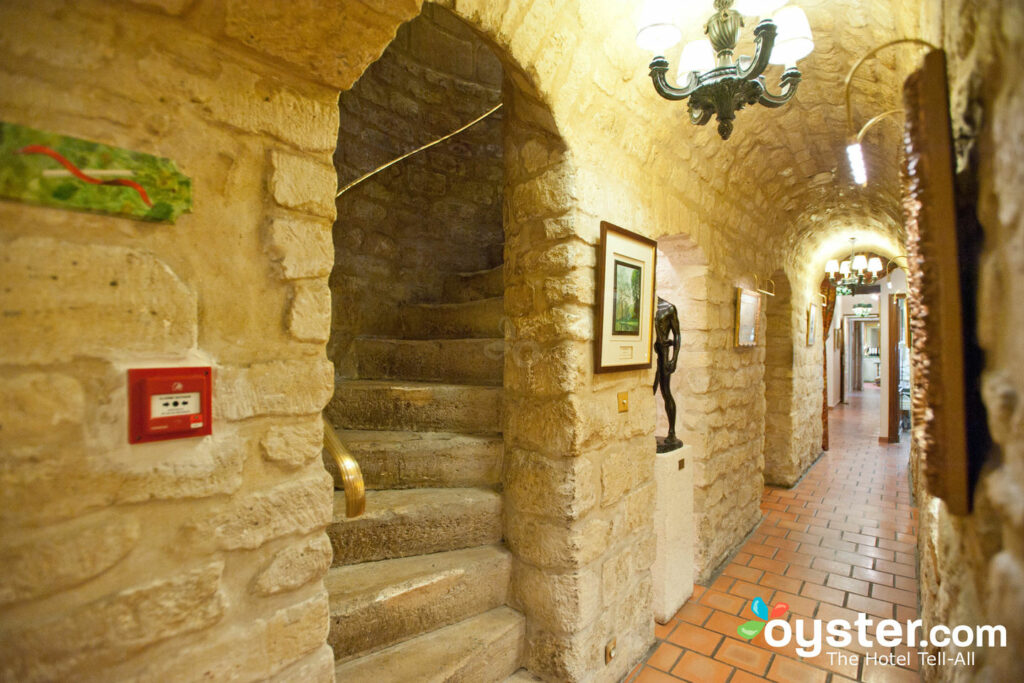 A classic Left Bank hotel that's popular with older travelers with cash to splash, the Hotel Duc de Saint-Simon features quaint, wallpapered rooms, many with soft-yellow and muted sea green accents reminiscent of Provence. However, its the public spaces in particular that lend this high-end property its charm, including maze-like corridors full of stone architecture and plenty of paintings and sculptures in common areas.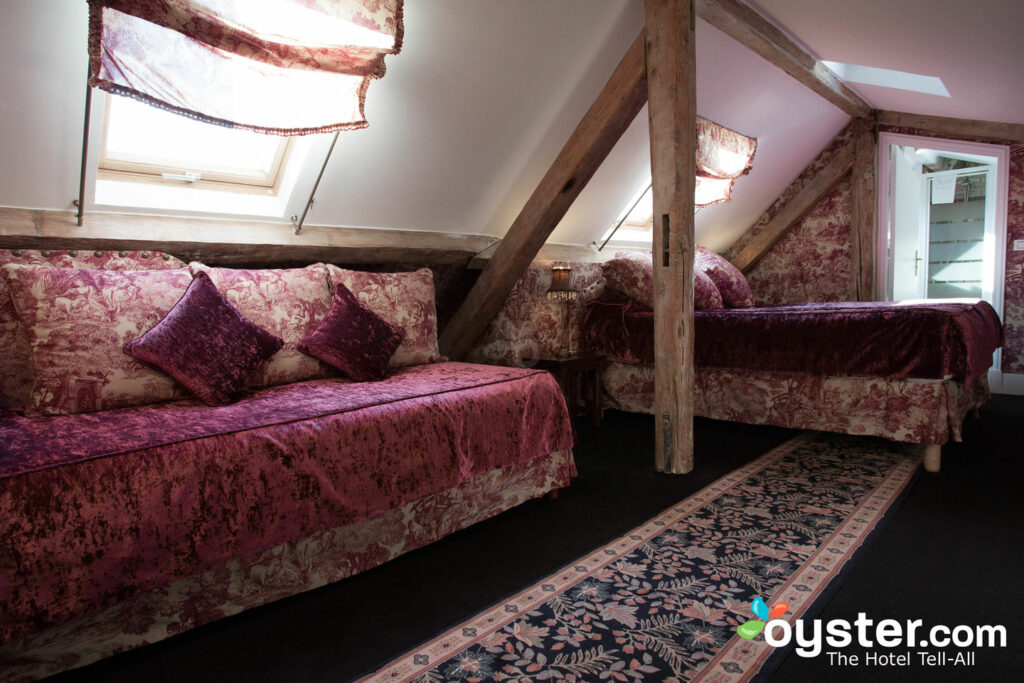 A mid-range boutique hotel in the upscale 7th Arrondissement, the Hotel de Latour Maubourg has only 17 rooms, each styled with its own individual blend of vintage and modern decor. It's a 15-minute walk to the Eiffel Tower and there are plenty of places to dine in the area; the hotel also has its own bar and breakfast service for those who'd like to stay closer to home. Unusual for a hotel in Paris, particularly a property of this size, there's also a steam room.
The stylish Hotel Relais Saint-Germain is a perfect choice for gourmands, if for no other reason than that its owned by celebrity chef Yves Camdeborde. The on-site restaurant, Le Comptoir, is worth a visit the property even if you don't intend to stay, though overnight guests do get priority bookings for dining. Rooms here are stylish and a bit more modern than some of the other properties on this list, but still feature charming Old-World touches such as exposed wood-beamed ceilings and classic two-toned floral print drapes.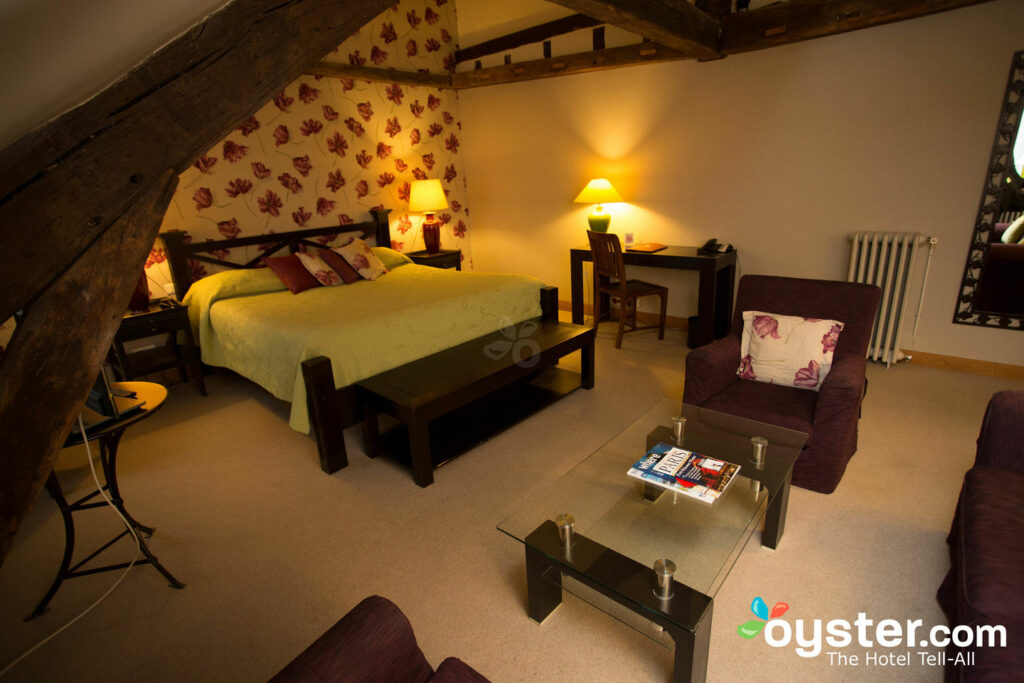 Just off the Boulevard Saint Germain, the Hotel Pas de Calais is a snug, 38-room mid-range property offering small but affordable rooms, many with warm decor elements such as printed wallpaper and sloping wood-beam ceilings. While the rooms are charming and homelike, the lobby is equally pleasing, with a vertical garden of ferns and flowers dominating the space — along with an atrium-style roof to keep the room sunny and bright.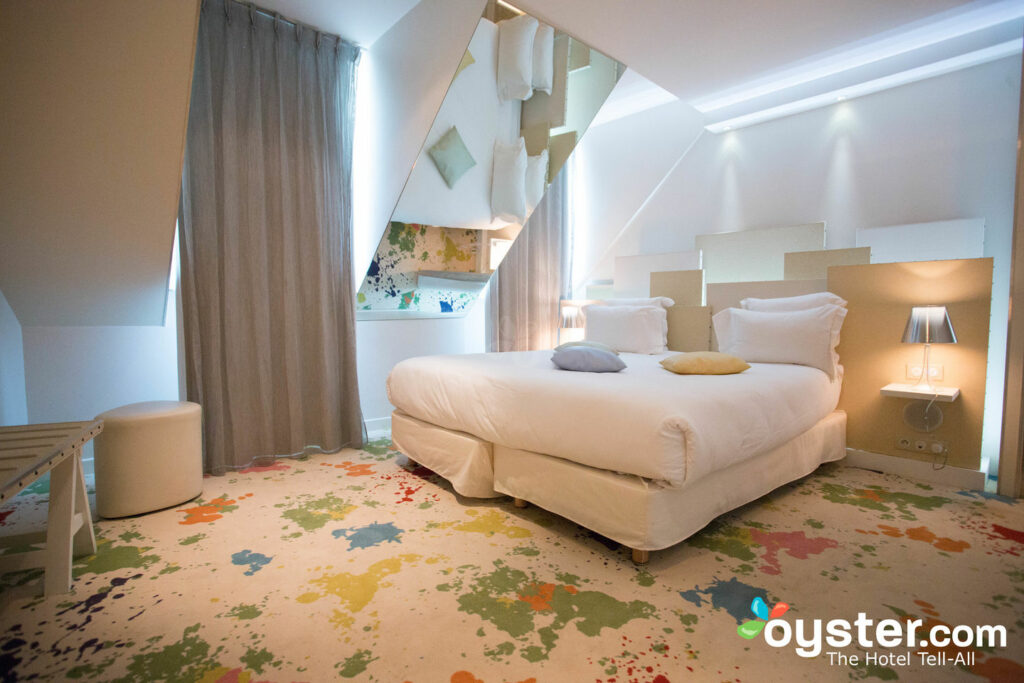 A romantic Right Bank alternative near the Opera Garnier and Moulin Rouge, this 29-room boutique property offers an eclectic selection of themed rooms, from the colorful Atelier d'Artiste (or "artist's workshop," pictured above), to the moody steampunk-style Musee d'Orsay room, which features a replica of the train-station-turned-museum's iconic clock. While there's no restaurant on-site, the hotel does have its own spa complete with a sauna, steam bath, and several exercise machines.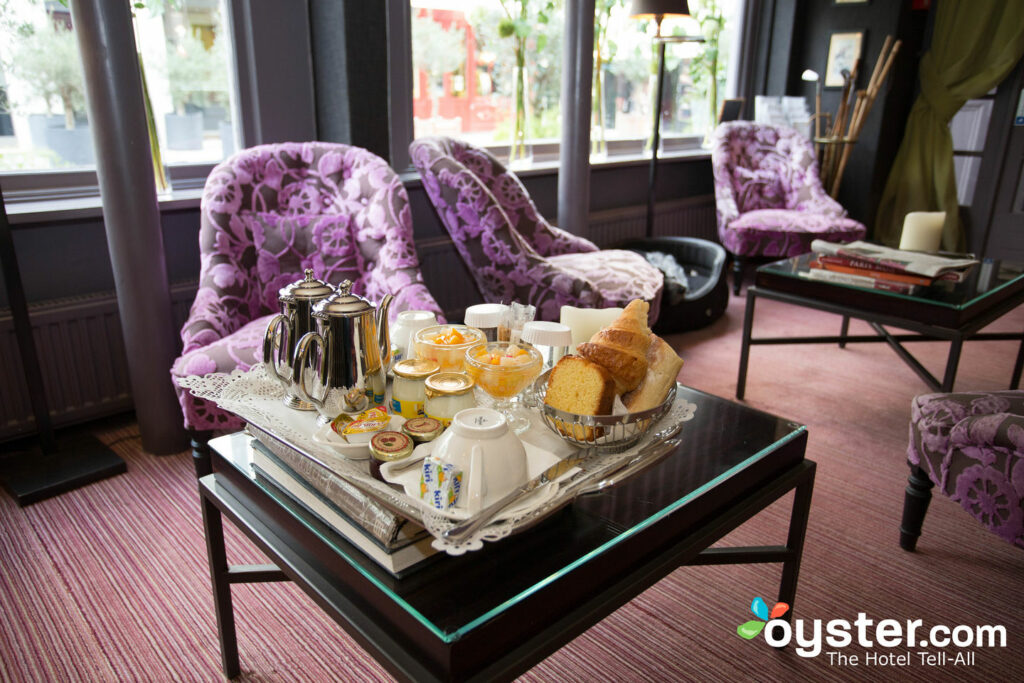 The Hotel du Champ de Mars is an intimate mid-range boutique property with only 25 rooms. While the units here do run small, they come with homelike, well-maintained interiors — and some even have views of the nearby Eiffel Tower, a short walk away. The common areas add a lot of extra charm to this property, and a bookshelf that's well stocked with English-language titles encourages lingering in the street-facing lobby.
Related Links:
All products are independently selected by our writers and editors. If you buy something through our links, Oyster may earn an affiliate commission.