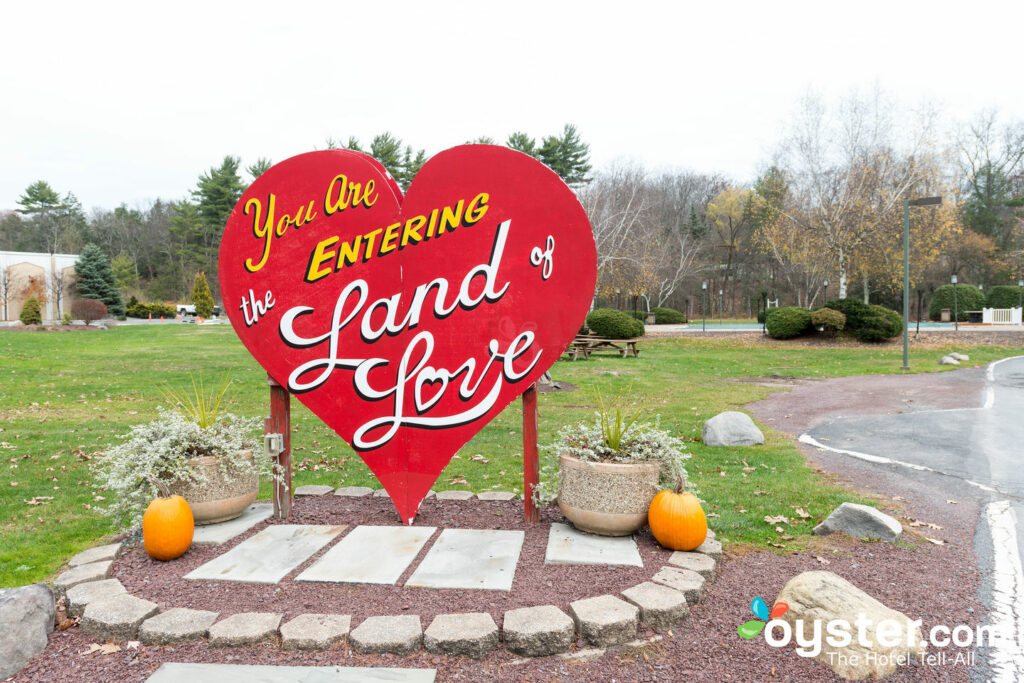 In those old black-and-white romantic comedies, a groom carries his bride over the threshold and off to their honeymoon, which is filled with Champagne, lingerie, and lots of romance and intimacy. In reality, however, that romantic comedy version of a honeymoon can resemble something of a sitcom tragedy, particularly when your mother-in-law unexpectedly shows up or you wind up hurling over the toilet from some bad food. We recently shared the worst hotel wedding disaster stories, but mishaps aren't limited to the ceremony. Here, we collected some of the most awkward, cringe-worthy honeymoon tales -- some of which we uncovered on Reddit and others we heard from the (un)lucky couple themselves.
Shattered Love
An orthopedic surgeon had to perform an urgent operation to repair a patient's clavicle. Let's rewind a bit. John was honeymooning in Spain and decided to go extreme mountain biking in the Spanish Pyrenees. It had been raining quite a bit and his bride asked him not to go, but John decided to head out on the second day of his 10-day honeymoon. With the wet conditions, he fell and broke his clavicle. He called his buddy, the aforementioned orthopedic surgeon, who got him in touch with a doctor friend in Spain. The Spanish doctor was willing to do the surgery, but John didn't feel comfortable having the operation done in a foreign country. So he and his bride flew back to Atlanta on the third day of their honeymoon and he was operated on stateside.
Mom Has the Key
The bride and groom in this story married when she was 17 and he was 20. They started dating a year before and quickly fell in love. She only met his mother and father twice and a local courthouse wedding upset her mother-in-law. To make up for her lack of involvement, the groom's mother and father offered to pay for a fancy honeymoon. "We were very grateful and allowed them to do that for us," said the bride. "Big mistake."
The couple arrived at the beautiful hotel and were shown their room, which featured a bed, couch, TV, and kitchenette in one extra-large space. On the night of their honeymoon, the groom left to go get a bottle of Champagne, while his bride decided to slip into some revealing lingerie. While she was in the bathroom primping, the hotel room door opened. Thinking it was her husband, she waltzed out to surprise him in her risque outfit. The only problem? It wasn't her husband, but her mother-in-law.
Turns out, because the mother-in-law paid for the room, her name was on the booking, and thus, she was able to get a key from the front desk. Stripped down to her skivvies, the bride raced to grab her robe. She then discovered that the groom's mother and father decided to treat themselves to a holiday and were staying in the hotel room next door. The groom returned to the hotel room and, upon seeing his mother, asked what was going on. The groom's mother and father had just gotten into a heated argument and she didn't feel like going back to their room. Instead, she wanted to spend the night in her son and new daughter-in-law's room.
The groom tells her she needs to leave. Mother's reply? "How dare you! I paid for this room. It's only for tonight," she adds. "If you don't let me stay, you can both get…out!" The couple can't afford to honeymoon anywhere else, so the groom feels compelled to let her stay. But that's not all. The groom's mother then suggests the bride sleep on the couch and she'll share the bed with the groom. "This is where I drew the line," said the bride. The mother-in-law reluctantly agrees to sleep on the couch, which is about six feet from the couple's bed. To top it off, the bride spent half the night locked in the bathroom while crying, and the other half stiffly sleeping next to her new husband.
Over the Threshold and Into the Toilet
Amy Hiles-Maynard grew up in southern Ohio. She was a cheerleader and her finance, Steve, was a top athlete. The couple chose to get married soon after graduation. While Steve and Amy wanted a simple wedding, his mom had other ideas: 400 guests, most of whom were strangers, and flowers everywhere.
After the wedding and reception were over, the bride and groom escaped for their honeymoon at a friend's cottage on Indian Lake. "Our first stop was for a burger and fries at Jerry's Drive-In," said Amy. While the couple was there, snow started falling and the roads iced up. "The drive to Indian Lake took us forever and we arrived well after dark. There was no food in the cottage, but we were able to find a bag of stale Fritos that we decided would be a good accompaniment to the bottle of Champagne we had."
Unfortunately, the combination of greasy food, Fritos, and cheap Champagne made Amy sick and she ended up vomiting all night. "Our wedding night was spent with Steve holding my head over the toilet," said Amy. "It's amazing that we're still married 44 years later, but we are."
Familial Love
The groom's grandparents in this story own a beach house and offer to let the newlywed couple honeymoon there. The bride assumes the grandparents will be staying at one of their other four homes, and agrees. "Nope, they stayed at the beach house," said the bride on Reddit. "And invited the rest of the family." Over 20 people, including aunts, uncles, and cousins, vacation in the three-bedroom beach house for a week.
"When I suggested we go rent a motel room for the week, my husband freaked out because we might offend someone," said the bride. "Sure enough, when we left to merely go for a walk on the beach, multiple people flipped out because we weren't spending time with the family."
Busted Holiday
Daniel Lavery and his wife, Joan, were driving from Haines, Alaska to the border of British Columbia for their honeymoon when they were pulled over. "A border guard walks up to our yellow van, takes one look at my shoulder-length hair, goatee, and mustache and says, in a Texan accent, 'show me your identification.'" The 50-something-year-old guard has a husky build and khaki uniform. After Daniel and Joan display their drivers' licenses, the guard says, "Come on, Daniel, where's the stash? You can help me by pulling it out now or I'm going to tear this truck apart."
Daniel gets out of the car. "I'm an attorney for the Alaska Legal Services Corporation," he says.
"Get back in your truck and put it over here," the guard says. "I'm gonna find your stash." He pulls containers from the van's shelves, opens them, and sniffs. One square tin can marked "tea" is filled with Acapulco Gold, high-grade marijuana. Oblivious, the guard puts the top back on after smelling the contents.
"Open the photo case now," the guard says. Just before leaving Berkeley, a friend also gave Daniel a small amount of marijuana. The guard pulls out the packing material and finds the loot. He then tells Daniel to hand over the keys to his wife because he's going to jail.
Daniel phones his new boss, David, who's the director of Alaska Legal Services. "Relax, Dan," the director advises. "We can handle this." He's then led to a tiny cell with floor-to-ceiling bars. He lies down on the cot and closes his eyes. He faces criminal charges that could prevent the Alaska State Bar Association from admitting him.
"We got lucky. The judge granted our attorney's motion to allow Dan out today," David says to Joan, who paid $500 bail to get her husband out.
They drive to Fairbanks, where David invited them to stay in his second home. They spend the night and take a day trip to Mount McKinley. The following day, after breakfast, David asks Daniel to join him in his study. "Your first task is to research whether the Alaska State Bar will allow an attorney to practice with a record of marijuana possession." He gives Dan directions to the Anchorage Law Library.
Here, Daniel finds a California Supreme Court case that states an attorney convicted of possession of more marijuana than they found on him has not committed a crime of moral turpitude. In other words, Daniel had not engaged in the kind of unethical conduct that would prevent him from practicing law.
Related Stories:
All products are independently selected by our writers and editors. If you buy something through our links, Oyster may earn an affiliate commission.