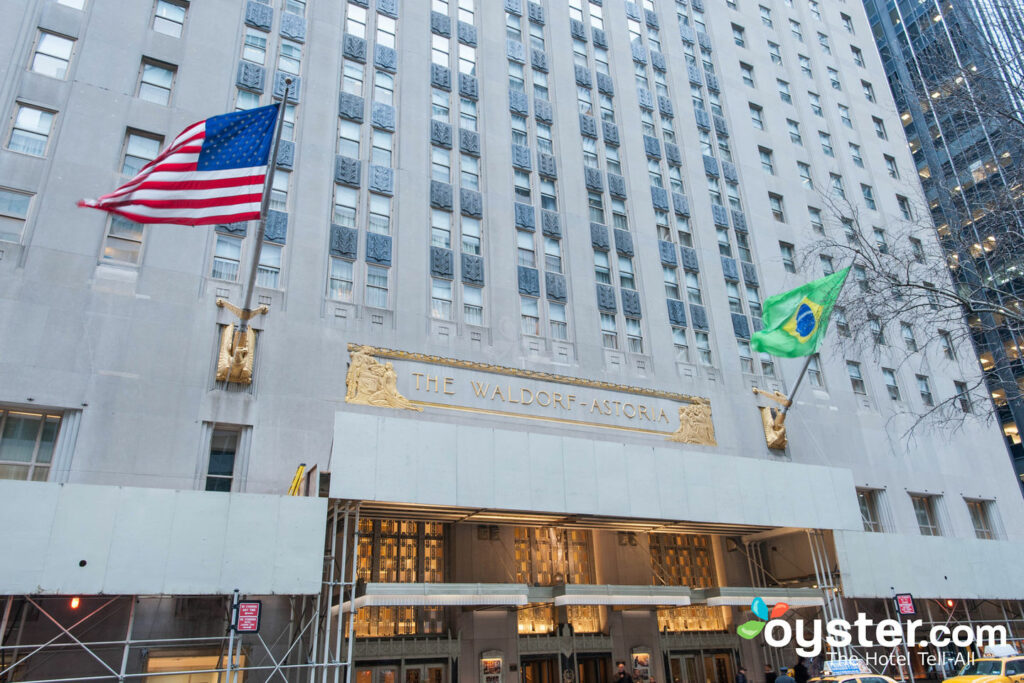 Say it isn't so: New York's beloved Waldorf Astoria will close on Wednesday, March 1, for an undetermined period of time. In 2014 the property was purchased for nearly $2 billion by Chinese conglomerate Anbang Insurance Group Co., which announced plans last June to convert many of the iconic hotel's 1,413 rooms into luxury condominiums. The massive renovation kicks off next week, making the upcoming days your last chance to stay in the historic hotel as we all know and love it. Lucky for you, there are still rooms available (at the time of publishing)!
The Waldorf Astoria opened in its current building in 1931 as the world's tallest and largest hotel—its original building opened in 1893, but was demolished—and it has been a stalwart in New York's luxury hospitality scene ever since. The hotel has set the bar in a number of ways: To name two, it was the first hotel to offer 24-hour room service and the first hotel with a ballroom, which has been the site of many a black-tie affair. As one of the premier accommodation options in New York, the hotel has hosted its fair share of notable guests, including Marilyn Monroe, Charlie Chaplin, Queen Elizabeth II, Muhammad Ali, Cary Grant, and the Dalai Lama, among many others (in fact, every American president from Herbert Hoover to Barack Obama has stayed at the property). Not only known for its high-end clientele, the Waldorf Astoria has been used in dozens of films and television shows over the last eight-and-a-half decades, like "Scent of a Woman," "Serendipity," and "Gossip Girl." In 1993 the hotel was granted landmark status, and that Anbang will work with New York's Landmarks Conservancy to preserve its famous Art Deco interiors.
If you can't make it this weekend, the Waldorf Astoria will still be home to a couple hundred hotel rooms after the renovation, so keep a weather eye out for any news on the opening date.
You'll Also Like:
All products are independently selected by our writers and editors. If you buy something through our links, Oyster may earn an affiliate commission.